The dual status of cats as both predator and companion requires a new ecology Anthropocene
Pint-sized bird may be smallest dinosaur yet Straits Times
New Weather Patterns Are Turning Water Into a Weapon Bloomberg
U.S. Recession a Coin Toss as Chances Climb to 53% Within Year Bloomberg
Investors pull $41.7bn from emerging markets since start of outbreak FT
If Muddy Waters Is Shocked, You've Really Been Bad Bloomberg. FTSE 100-listed healthcare company NMC Health Plc. Health care, eh?
Boeing moves to preserve cash and draws down $13.8bn loan FT
U.S. 'looking at' CalPERS holdings in Chinese defense firms: top White House official Reuters
#COVID-19
General:

Don't Panic: The comprehensive Ars Technica guide to the coronavirus [Updated 3/11] Ars Technica. Well worth a read.

Coronavirus: Why You Must Act Now Tomas Pueyo, Medium. A thoughtful post full of good information. For example:

South Korea cases have exploded, but have you wondered why Japan, Taiwan, Singapore, Thailand or Hong Kong haven't? All of them were hit by SARS in 2003, and all of them learned from it. They learned how viral and lethal it could be, so they knew to take it seriously. That's why all of their graphs, despite starting to grow much earlier, still don't look like exponentials.

Public health interventions and epidemic intensity during the 1918 influenza pandemic PNAS

Why is the Italian coronavirus death rate so high? Experts warn country's population is older than average and say thousands of mild cases could have been missed Daily Mail. Hate to use the Daily Mail, but often their compilations are just fine. Stoller comments:

China responded by giving equipment to Italy, the EU didn't respond to Italy, and the US banned travel from Italy.

China is acting like a global leader today. America is going to pay for our stupidity. https://t.co/VlPYYUubJ9

— Matt Stoller (@matthewstoller) March 12, 2020

* * *

Material conditions:

As Coronavirus Testing Increases, Some Labs Fear a Shortage of Other Supplies NYT

Face masks in national stockpile have not been substantially replenished since 2009 WaPo. "The limitations of the stockpile — valued at $7 billion — reflect challenges in what many experts say is an underfunded public health system that leans toward smaller inventories to hold down costs and looks to fast-moving private supply chain when crises emerge." Lol.

A Virus Cure Depends on Rare Lab Mice, But There Aren't Enough Bloomberg

* * *

Social Distancing:

Social Distancing, Lockdown And Quarantine And Policy Responses Credit Writedowns

Low-risk individuals should practice social distancing, too (MR):

It shows how little I have looked at twitter today that i have only just now seen this. It's brilliant. Because there are more people at low risk than there are at high risk, they make an outsize contribution to the benefits of social distancing – *if* they do it 1/2 https://t.co/u37NFsub06

— Bill Hanage (@BillHanage) March 12, 2020

MR comments: "This is why my partner and I (in Northern New England) are self-isolating without being sick, starting yesterday. To protect ourselves (age 65 and 87) but also help protect everyone in our community. As commenters on nc have also reported they are doing. I am seeing daily more widely this is being suggested for the sake of all, not just oneself."

Americans snap to attention on virus as big events canceled AP

Coronavirus could delay Tokyo Olympics by up to two years, Japanese official suggests, but IOC says Games preparations continue ABC Australia but Tokyo 2020 chief insists Games are on track despite coronavirus outbreak Guardian. Perhaps our Japan experts can sort this.

His Holy Show's Rolling On … Amid Coronavirus Pandemic TMZ. Joel Osteen's megachurch.

Carry on (dk):

Sounds like Berkeley instructors are handling #COVID19 well ? pic.twitter.com/arUHnWV8p3

— Jenna (@jennafranke) March 10, 2020

* * *

Testing in the Third World:

Have a friend worried she has coronavirus…she's trying to do the right thing and get tested. Here's how that went pic.twitter.com/bWAzwdLIw8

— Andrew Lawrence (@ndrew_lawrence) March 11, 2020

>

* * *

The Beltway:

How you gonna pay for it:

Friends,
Call your Senators and Members of Congress and tell them to vote for this bill asap; paid sick leave and UI, free testing, support to vulnerable populations is the bare minimum of what we need to do. Channel your anxiety into action. Tomorrow.
Please share https://t.co/c7YcAjdOEy

— Neera Tanden (@neeratanden) March 12, 2020

>

Enabling free testing (so you know you're sick) while denying free treatment (so you don't necessarily get cured) is about the most sociopathic approach to a pandemic I can imagine. Big ups to the Democrat Establishment for their consistent follow-through on this.

FAA Waives Rules That Led Airlines to Fly Empty Planes During Virus Outbreak Time. Maybe that will give the airlines the capacity to thoroughly clean the planes that do fly, but I would imagine the MBAs will try lay everybody off, including cleaners.
Six million low-income earners to receive $750 cash under Coalition's coronavirus stimulus Guardian
Imagining a Resolution of Venezuela's Crisis International Crisis Group
China?
The US is blaming China for the coronavirus just as Beijing wants everyone to forget where it emerged CNN

Hong Kong learned from SARS. Can the United States learn from Hong Kong? WaPo. Not "could." "Can."
The Koreas
South Korea Press Conference Summary 030920 Hannah Nam (MR).
RussiaGate
New Cold War
How to Measure Prejudice – Dutch Judge Hendrik Steenhuis Demonstrates in the Mh17 Show Trial John Helmer
Trump Transition
* * *
2020
The Curse Of Eugene Debs: Sanders Loses On The 100th Anniversary Of Socialist's Demise Jonathan Turley

The Corporations and Their Media Strangled Bernie, and Older Black Voters Tied the Knot Black Agenda Report

Shut It Down! Clyburn And Carville Say Dem Primary Is Over Talking Points Memo

Obviously, a system of universal coverage free at the point of care would never have helped in a pandemic. That's why we need proven leadership like Joe Biden in the White House:

Last night, @JoeBiden expressed concern over the potential cost of Medicare for All & the security of people's health plans. I recognize these arguments because I helped craft them when I ran PR as an insurance exec. As a result, I feel obligated to set the record straight. (1/5)

— Wendell Potter (@wendellpotter) March 10, 2020
Big Brother Is Watching You Watch
Chelsea Manning recovering after attempted jail suicide USA Today

Rights body turns its sights on UK over Assange The Law Society Gazette
Guillotine Watch
Super-rich jet off to disaster bunkers amid coronavirus outbreak Guardian. Jackpot! But:

Totally unrelated: most of these bunkers (many in rural New Zealand) can be and have been geolocated through press photos from bunker construction companies. Cross reference with visible construction on Google Earth and Sentinel Playground. https://t.co/jvjbrGvBzs

— Aric Toler (@AricToler) March 12, 2020

Presumably a competent family office will have taken care of any geolocation issues.

There should be an app:

how do you find out who your feudal lord is if you don't live in Seattle? https://t.co/YgqaTf7pKQ

— George Claghorn (@georgeclaghorn) March 11, 2020
Alcoholics Anonymous vs. Other Approaches: The Evidence Is Now In NYT. Keep coming back.
Antidote du Jour (via):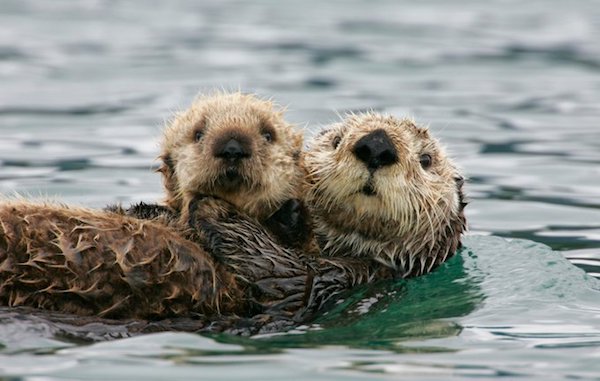 See yesterday's Links and Antidote du Jour here.