Happy St. Patrick's Day!
Also, a reader note: As you may have noticed, our comments levels are very high these days, and we are gratified that so many of you are coming here to share your views and information.
However, what you may not have noticed is the fractiousness has also risen. In some cases, newbie readers (and even a few established readers) have taken overmuch to Making Shit Up. It's one thing to speculate or offer something on memory and label it as such, and another to offer information confidently as fact when it's not true, or inaccurate enough to be misleading.
As a result, our main comments DJ, Jules, who pitches in 7 days a week, is overstressed. Please be considerate to reduce the load. The toxicity is vastly more wearing than the volume.
And I am sorry for the lack of original posts. I need to make sure I get enough sleep.
Penguins FREE at CHICAGO AQUARIUM – LOCKDOWN MEME YouTube (Kevin W)
The WHO has changed its position on coronavirus and pets Quartz. Olivier L: "Have you ever seen a more regal cat?"
North America Has Lost More Than 1 in 4 Birds in Last 50 Years, New Study Says Audobon (Dan K)
Scientists Discover Ice Age Structure Made From Bones Of 60 Mammoths Gizmodo (Kevin W)
Restore soil to absorb billions of tonnes of carbon: study PhysOrg (David L)
4 Reasons Why Airplanes Don't Fly Over Tibet Interesting Engineering (Chuck L)
Lego bricks in the ocean could take 1,300 years to degrade Independent (Kevin W)
The UK is scrambling to correct its coronavirus strategy MIT Technology
#COVID-19
Coronavirus: Trump says coronavirus crisis may last all summer BBC (J-LS)
U.S., World Leaders Step Up Efforts to Slow Spread of Coronavirus Wall Street Journal
15) BOTTOMLINE: To survive the #COVID19 epidemic, to wait until vaccine in 12-18 mo… extreme sacrifices in personal freedoms will have to be made. Report author Prof Ferguson warns: ?"We might be living in a very different world for a year or more" ? won't be the same again.

— Eric Feigl-Ding (@DrEricDing) March 17, 2020
Quarantine day 6. pic.twitter.com/er652Oy3Ki

— jamie (@gnuman1979) March 16, 2020
'Don't stop': When Carnegie Hall canceled, show went on Associated Press (David L)
12 things to know today about coronavirus The Hill
Nine Thoughts On COVID-19 And What's Coming Caitlin Johnstone (J-LS). Note the bit about increased censorship of YouTube
Divorce cases spike in China after 'couples spend too much time during coronavirus quarantine' Daily Mail
In Norway, Prime Minister Erna Solberg just held a press conference specifically for children.

For half an hour, she and her team answered questions submitted by kids across the country.

She told them it was normal to be scared but that everything would be okay.#Leadership pic.twitter.com/pGHdB24zpS

— Goodable (@Goodable) March 16, 2020
Health
White House Takes New Line After Dire Report on Death Toll New York Times

Boffins claim HIV and malaria drugs could 'cure coronavirus Birmingham Mail

Study finds COVID-19 spread in China fueled by "stealth transmission" New Atlas (allan). This is actually important news if confirmed. Offers support for the "mild cases" theory. However, this is not based on finding any actual very mild cases. I wonder if superspreaders (not just by # of contacts but by being even more infectious than the norm) would also explain this pattern.

Coronavirus spreads quickly and sometimes before people have symptoms, study finds Science Daily (Kevin W). Different study that the one above.

How to treat Coronavirus infection COVID-19 Scott Humor (Bryan W)

Can hot weather, like in Malaysia, stop coronavirus? The Star (David L)

Thermo Fisher ships coronavirus tests, aims to produce 5 million tests a week by April CNBC (David L)

This is what I'm talking about- get the specs, make what the doctors ask for. Break whatever IP you need to save lives. https://t.co/GNU5hUNX5p

— Naomi Wu 机械妖姬 (@RealSexyCyborg) March 16, 2020

Ventilator Maker: We Can Ramp Up Production Five-Fold Forbes (martha r)

Italian hospital saves Covid-19 patients lives by 3D printing valves for reanimation devices 3D Printing Media Network (Adrien F)

Encephalitis Lethargica Disease, Portrayed in the Movie "Awakenings", Accompanied the 1918 Spanish Flu Interesting Engineering (Chuck L)
UK/Europe
Asia/Antipodes

Hong Kong to quarantine arrivals from all foreign countries South China Morning Post

New Zealand launches massive spending package to combat Covid-19 Guardian
US

Coronavirus package hits roadblocks amid GOP opposition and House passes corrected coronavirus bill The Hill

Cash Handouts to All U.S. Households Gain Support in Congress as Virus Fix Bloomberg. Andrew Yang's run may have been productive after all, even as a quick, big shot of adrenaline as opposed to a lasting program.

Nancy Pelosi is officially to the right of Tom Cotton on economic support for American families. This is a total failure of Democratic Party leadership. https://t.co/4XyhOd8yxJ

— Zach Carter (@zachdcarter) March 16, 2020

Coronavirus Showed That America Wasn't Up to the Task Atlantic (resilc)

Call to Action to the Tech Community on New Machine Readable COVID-19 Dataset White House (David L)

Lockdown is Here: Bay Areawide 'Shelter in Place' Orders Go Into Effect at Midnight SFist

Virus Prompts Early Release of Inmates in Southern California Bloomberg

Andrew Cuomo Is the Control Freak We Need Right Now New York Times (resilc)

Colorado Suspects Virus Cluster in Ski-Resort Region Bloomberg (David L). Confirming reader Wukchumni's concerns.

Tragedies starting:

This is unconscionable. Employer based insurance is an unethical disaster and this crisis is revealing that truth more and more with every passing moment.

We need #MedicareForAll and we need it now. https://t.co/8de8u2PD96

— Briahna Joy Gray (@briebriejoy) March 17, 2020

Markets/Economy

From a connected reader:

There is a catastrophe developing in the life insurance industry. They sold trillions of variable rate annuities tied to the S&P 500. No one, not even the Fed, knows what their actual level of reserves are because they are regulated by the states. Each state has different reserve requirements. And they don't have to disclose the actual aggregate amount. There is more to it, some of which is terrifying.

Yves here. I don't have the foggiest as to how these products are designed, as to whether they have embedded futures, options, or both. Did the insurers really write what amounted to long-dated derivatives themselves? If so, they deserve to have their heads handed to them. The 50,000 foot rule of pricing custom derivatives is you have to know how to hedge the risk in order to price it (and that price would in turn be reflected in the product terms). But no hedge is perfect. Were they the insurers rolling shorter term contracts as hedges and the rollover price blew out? Or alternatively, did they not try to hedge the risk in house but instead entered into customized trades from Wall Street..and opted for cheaper variants that were known to be less than perfect matches for the insurers' exposures, and that's now biting them?

'We Call It Uninvestible': Views on Markets After Another Rout Bloomberg. Lead story. But: U.S. Futures Gain After Worst Stock Rout Since '87: Markets Wrap Bloomberg. And I do know one person who was buying a bit yesterday.

Airlines Seek $50 Billion Aid Package Wall Street Journal

Coronavirus Capitalism — and How to Beat It The Intercept

The Pandemic Stress Test Raghuram Rajan, Project Syndicate (David L)

This Is How the Coronavirus Will Destroy the Economy New York Times (resilc)
Trump says Google CEO Sundar Pichai called to apologize TechCrunch (resilc)
New Cold War
Before a pandemic, there was a time when we were relentlessly told to fear Russian social media accounts. Their juvenile memes not only elected Trump, but also "sowed chaos." When Mueller indicted 13 Russians over it, he was hailed as a hero. Well, DOJ just dropped the case: pic.twitter.com/VhCuWfkXw3

— Aaron Maté (@aaronjmate) March 16, 2020
2020
Watch the full CNN-Univision Democratic debate from Washington, DC CNN (Kevin C)

The best part of @TomPerez lobbying for states to hold elections tomorrow (going against CDC guidelines designed to stop people from dying) is that he's a Democrat, unlike Bernie.

— Nate's Liver – Commentary (@SilERabbit) March 17, 2020

Judge denies request to delay Ohio primary election until June over coronavirus Cleveland (allan), followed by Coronavirus: Ohio election called off by health director, despite judge's ruling Columbus Dispatch (martha r)
Tesla Begins Model Y Deliveries CNBC
Brave Browser Files GDPR Complaint Against Google CoinTelegraph
New York, California Want More Power Over the Financial Sector Wall Street Journal
Antidote du jour: Paul R says this photo has been circulating as "total eclipse of the cat":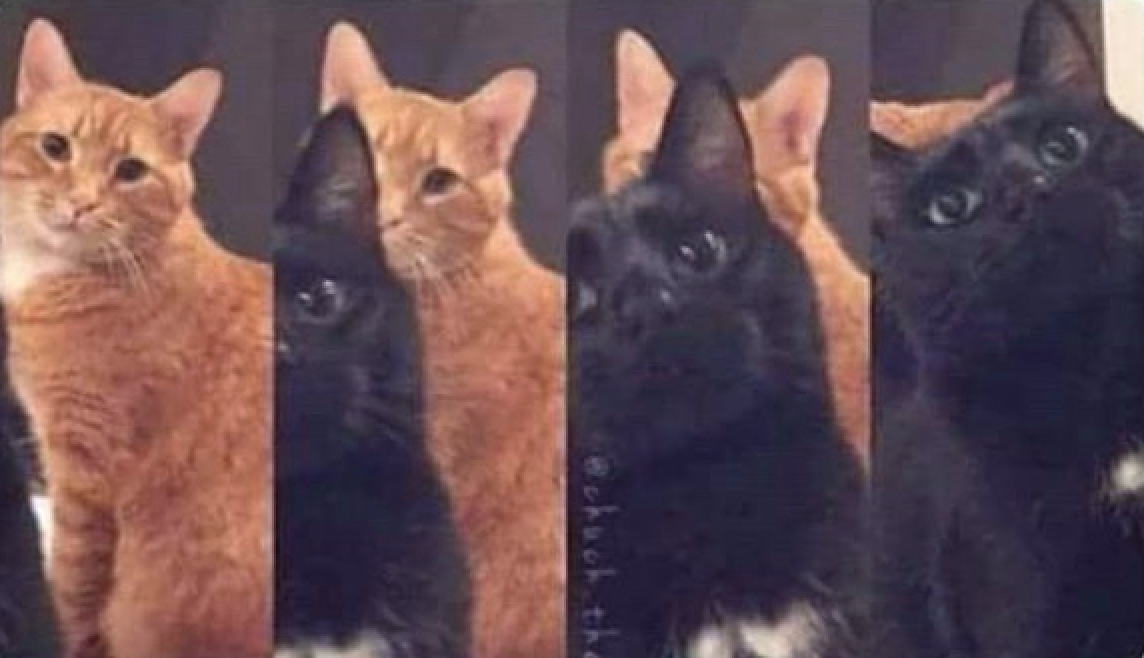 See yesterday's Links and Antidote du Jour here.