The Great Koala Rescue Operation Smithsonian
We cannot ignore the links between COVID-19 and the warming planet The Hill
Fraction of Fed lending facilities have been tapped so far FT. "[L]ess than 4 per cent of the minimum funds available" (!). "[T]he US central bank has been able to calm investors just by promising future action."
Global Hiring Stabilizes Even as Pandemic Keeps Jobs Market Weak Bloomberg
The Sickness in Our Food Supply Michael Pollan, NYRB
Photostopped: Adobe Cloud evaporates in mass outage. Hope none of you are on a deadline, eh? The Register. "Remember when we used to own our own software?"
#COVID19
The science:

COVID-19: in the footsteps of Ernest Shackleton Thorax. "We describe what we believe is the first instance of complete COVID-19 testing of all passengers and crew on an isolated cruise ship during the current COVID-19 pandemic….The majority of COVID-19-positive patients were asymptomatic (81%, 104 patients)." Testing was done with the "CDC 2019-nCoV Real-Time RT-PCR Diagnostic Panel." Summary in the Daily Mail.

Comparison of Clinical Characteristics of Patients with Asymptomatic vs Symptomatic Coronavirus Disease 2019 in Wuhan, China JAMA (Furzy Mouse). From the discussion: "[I]dentifying and isolating patients with asymptomatic COVID-19 as early as possible is critical to control the transmission of COVID-19. Close contacts of patients with COVID-19 should be closely monitored to avoid secondary transmission."

Estimating the Severity of COVID-19: Evidence From the Italian Epicenter SSRN. From the abstract: "Combining official statistics, retrospective data and original data (i.e., obituaries and death notices) we provide a tentative estimate of the 'real' number of deaths caused by COVID-19 as well as the total number of persons infected. Our findings suggest that the reported mortality rate attributable to COVID-19 accounts only for one half of the observed excess mortality rate between March 2020 and March 2019."

* * *

Treatment:

France revokes decree authorising use of hydroxychloroquine to treat Covid-19 France24

* * *

Transmission:

Reducing transmission of SARS-CoV-2 Science (dk).

Can Air Conditioning Spread COVID-19? Probably Not HealthLine. A counterargument to the Guangzhou restaurant study vs. Aerosol Scientist: COVID-19 Is Likely Airborne WebMD.

Outraged by Crowded Pool Parties? Just Wait Until Sports Come Back. New York Magazine. Lots of shouting at sports events, albeit outside. Re Silc: "Rolllllll tide!"

Association of Stay-at-Home Orders With COVID-19 Hospitalizations in 4 States JAMA

Bjorn's Corner: Can I get COVID-19 in airline cabins? Part 1. Leeham News and Analysis. Parts 2 and 3. The whole series is worth a read.

US Media Failed to Factcheck Sweden's Herd Immunity Hoax FAIR

* * *

Testing and tracing:

Interim Guidelines for COVID-19 Antibody Testing CDC. "Serologic test results should not be used to make decisions about grouping persons residing in or being admitted to congregate settings, such as schools, dormitories, or correctional facilities [or] to make decisions about returning persons to the workplace."

* * *

Social determinants of health:

Hospitalization and Mortality among Black Patients and White Patients with Covid-19 NEJM

* * *

Reopening:

California is reopening too quickly, posing 'very serious risk,' health officer warns Los Angeles Times. Sarah Cody, who made the right call on Santa Clara's early and correct shelter-in-place order.

DC Will Begin Reopening This Friday Washingtonian

U.S. Pizza Deliveries Could Provide Gauge of Covid-19 Concerns Bloomberg

* * *

Remedies and Ameliorations:

How to Safely Travel on Mass Transit During Coronavirus City Lab
China?
India
Experts Explain: What triggered the recent China border moves? Indian Express

How Zhou Enlai's Ghost Still Haunts the India-China Border Dispute in Ladakh The Wire
South Korea
Spike in South Korea virus cases shows perils of reopening Sydney Morning Herald
Syraqistan
A Bitter Feud over Power and Money Erupts in Syria Der Spiegel
UK/EU
Venezuela's apparent respite from COVID-19 may not last long ABC
U.S. takes aim at the power behind Venezuela's Maduro: his first lady Reuters. Maybe put out a contract on her, like they did on Maduro?
RussiaGate
Rod Rosenstein to testify before Senate panel on Russia probe Politico
Trump Transition
Bipartisan revolt upends vote to reauthorize FISA Politico. Deck: "Trump, Republicans and progressives all opposed the bill." Shows you that the intelligence community's base is liberal Democrats.

Trump's executive order targets political bias at Twitter and Facebook: draft Reuters

WaPo's Dirt On Trump's 'Rapid' Nuclear Testing Is A Real Dud Scott Ritter, The American Conservative
Democrats in Disarray
DNC To Streamline Fundraising By Cutting Out Unnecessary Cost Of Campaigns, Candidates The Onion
Touchscreen Voting Machines and the Vanishing Black Votes Jennifer Cohn, WhoWhatWhy
Boeing
Boeing to cut nearly 10,000 jobs in Washington, more than 12,000 overall Seattle Times

Boeing's India operations to be largest outside US Times of India
Lack of planes sees dragons return to Norfolk skyline Suffolk Gazette
Health Care
COVID-19 has forced nearly half of patients to postpone care HealthCare Dive

The Influence of Medicare for All on Reimbursement for Emergency Care Treat-and-Release Visits Annals of Emergency Medicine. Conclusion: "In this study of ED treat-and-release patients, a transition to a Medicare for All system may increase ED reimbursement and reduce consumer out-of-pocket costs, whereas a system that maintains Medicaid in addition to Medicare could reduce total payments for emergency care."
Marco Rubio warns of instability without structural changes to help minorities in coronavirus recovery WaPo
Black Injustice Tipping Point
Trump asks DOJ, FBI to expedite probe into George Floyd death The Hill

Looting and flames erupt in Minneapolis amid growing protests over George Floyd's death Minneapolis Star-Tribune. Target Store:

Looters rampaged through a Target store in Minneapolis, carrying out shopping carts full of products, on the second day of protests over the death of an unarmed black man https://t.co/uXmXy8tA58 pic.twitter.com/LD7hM6ODzZ

— Reuters (@Reuters) May 28, 2020

Target corporate headquarters are in Minneapolis. More on that particular store:

Some context for people who don't live here: Target HQ is in Minneapolis. Lake St. Target, which got looted tonight, is literally Target's experimental site for loss prevention & surveillance policies geared toward poor people. Very few people in the neighborhood like that Target

— Ian Coldwater ?? (@IanColdwater) May 28, 2020

(See Minnesota Post, 2011.)

Also, the station in the precinct where Floyd was killed:

The 3rd precinct is being destroyed pic.twitter.com/ZuvhSJu8sW

— Karen Scullin FOX9 (@kscullinfox9) May 27, 2020

Minneapolis police officer at center of George Floyd's death had history of prior complaints NBC

Protesters Stop L.A. Freeway Traffic, Smash Patrol Car Windows Hollywood Reporter. And also:

Video: During Black Lives Matter protest on the 101 Freeway, a CHP cruiser tries to pull through the crowd before accelerating with people on the hood. https://t.co/LChcoUzGJ3 pic.twitter.com/Sfgpl6QKrR

— NBC Los Angeles (@NBCLA) May 28, 2020

The Blue Plague and Black Death Black Agenda Report
Agenda Seeding: How 1960s Black Protests Moved Elites, Public Opinion and Voting American Political Science Review
Failed State
Orange County authorities won't enforce mask requirement: 'We are not the mask police' Los Angeles Police
Class Warfare
Is Capitalism Racist? The New Yorker
Larry Kramer, playwright and AIDS activist, dies at 84 Associated Press. That's the stuff to give the troops:
Larry Kramer lived in the same apartment building as Ed Koch for many years and said this to him when he tried to pet his dog #RIP pic.twitter.com/PyfkZ5hIEM

— Will?Menaker (@willmenaker) May 27, 2020
Antidote du jour (via):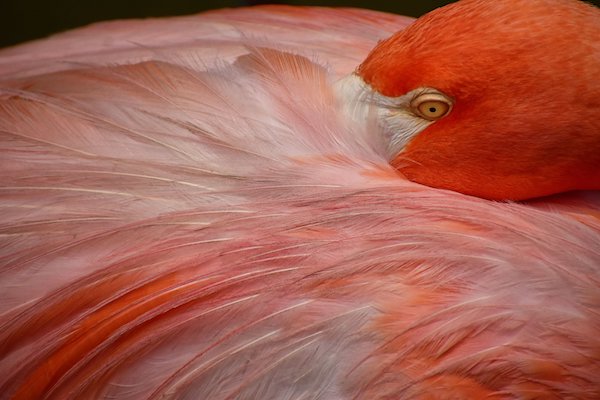 See yesterday's Links and Antidote du Jour here.