Largest And Oldest Maya Monument Ever Found Discovered Under Mexico Science Alert
Google Search a Target of U.S. Antitrust Probes, Rival Says Bloomberg
Panic, Pandemic and Payment Preferences (PDF) Bank of International Settlements. "Both merchants and consumers appear to have been keen to reduce their use of cash. Many merchants made it clear through signage that they preferred contactless card payment, even for low-value payments. Some even went as far as to indicate that they would not accept cash. Maybe partly in response to this, and their own concerns about hygiene, many people reduced their use of cash in stores. In addition, there was a significant shift to online shopping, where cash is simply not a payment option."
The next big problem for the economy: Businesses can't pay their rent WaPo (Re Silc).
Millions Of Americans Skip Payments As Tidal Wave Of Defaults And Evictions Looms NPR
Termite Capitalism: how private equity is undermining the economy Open Democracy
Ex-Enron CEO Skilling Raises Funds for Energy Marketplace The Street (Michael Olenick). That's nice.
Repair store faces hefty legal bill after losing David and Goliath fight with Apple over replacement iPhone screens The Register. The only way Apple could be losing money on its repair business is with Hollywood accounting.
#COVID19
The science:

The proximal origin of SARS-CoV-2 Nature. From March, still germane.

COVID-19 Can Last for Several Months The Atlantic

* * *

Vaccines:

COVID-19 vaccine development pipeline gears up (PDF) The Lancet

First Human Trial for COVID-19 Antibody Drug Begins IEEE Spectrum. Eli Lilly.

* * *

Treatment:

Hydroxychloroquine for the Prevention of Covid-19 — Searching for Evidence NEJM

'I would not recommend this.' A scientist's hydroxychloroquine trial—and his advice to Trump Science

* * *

Spread:

Social network-based distancing strategies to flatten the COVID-19 curve in a post-lockdown world Nature. Recommended strategy: "[I]ndividuals must decide with whom they regularly want to interact and, over time, restrict interaction to those people. This reduces the number of contact partners rather than the number of interactions. This strategy of limiting contact to very few others with repeated interactions is in the spirit of a social contract with others to create social bubbles allowing only interactions within the same group delineated by common agreement." Very interesting.

Bjorn's Corner: Do I get COVID in airline cabins? Part 5. Leeham News and Analysis

Coronavirus: kitchen fans could be behind latest Hong Kong cluster, says leading infectious disease expert South China Morning Post

* * *

Testing and tracing:

Race, Ethnicity Data To Be Required With Coronavirus Tests In U.S. NPR. The reporting form, naturally, does not require income or occupational data.

Hype and science collide as FDA tries to rein in 'wild West' of COVID-19 blood tests LA Times

Coronavirus: tractor production EU Referendum. Operational capacity.

To Build Its COVID-19 Task Force, Las Vegas Partnered With A Company Linked To UAE Intelligence Buzzfeed

* * *

Masks:

Universal Masking in the Covid-19 Era NEJM

Community mask trees spring up in and around Salisbury Salisbury Journal (Clive). Clever!

Epidemic Of Wipes And Masks Plagues Sewers, Storm Drains Associated Press

* * *

Social determinants of health:

Public Health Experts Say the Pandemic Is Exactly Why Protests Must Continue Slate

Senior Citizens in Subsidized Housing Have Been Dying Alone at Home, Unnoticed Because of Coronavirus Distancing Pro Publica. One wonders what will happen in a heat wave.

* * *

Government response:

The C.D.C. Waited 'Its Entire Existence for This Moment.' What Went Wrong? NYT
China?
The US-China Rashomon moment Asia Times (KW).

Hong Kong's Tiananmen vigil embraced by new generation, as young activists recommit to fighting for those without a voice South China Morning Post. Thread with photos:

Small, scattered installations and signs in commemoration of the #TiananmenSquareMassacre and a growing crowd outside the Victoria Park, where #HongKong govt has banned the annual vigil on the grounds of public health. pic.twitter.com/4Kq7cTI74K

— Rachel Cheung (@rachel_cheung1) June 4, 2020

Police detention in Hong Kong:

A long thread on the details of my detention at Aberdeen Police Station on the 27th and 28th of May.

It will mention suicide and other instances of police brutality and sexual assault.

— Kai Clark 安野海渡 (@KaihClark) June 3, 2020

Opinion: Macao Can't Replace Hong Kong as an International Financial Hub Caixin
UK/EU
Bank of England tells banks to be ready for no-deal Brexit Reuters

EU-China summit: What really happened? Deutsche Welle

Viktor Orbán's Masterplan to Make Hungary Greater Again NYRB
NY Dispatches: the newfound assertiveness of regional leaders No Yardstick
New Cold War
Trump Transition
'Gutted' Interior agency moves out West with top posts unfilled The Hill
2020
Biden Says About '10 to 15 Percent' of Americans Are 'Not Very Good People' NYT

For Trumpism, Skeptical Of Trump The American Conservative
Syraqistan
Kushner tells Netanyahu to 'greatly slow' annexation process Middle East Eye

How feasible is Netanyahu's July plan to annex parts of the West Bank? CGTN

Israel settler leader: Trump is no friend of Israel Middle East Monitor
Police State Watch
Bill Barr And The Justice Department Send In Their Own Troops The American Conservative. We don't need no stinkin' badges.

Mule Eschaton. In its entirety: "A lot of people around the country right now are not getting very warm feelings about politicians with Ds after their names. Trump doesn't run the state and local police." Funny how that gets erased.

NEWS: Police Reform Stalled In NY As Cash Flowed to Cuomo & Dem Leaders David Sirota, Too Much Information. I'm shocked.

Why is the NYPD So Powerful? The Cuomo Files. Property values.

Insurrection in the Eye of the Beholder The Baffler. The Insurrection Act of 1807.

Decoding Radio Telemetry Heard on News Helicopter Video Footage with GNU Radio RTL-SDR.COM
Black Injustice Tipping Point
On white supremacy Maddie Flood, Medium (DS).

Police brutality (1), thread worth reading in full:

To simplify following the criminal justice news of the last 36 hours, I posted a set of 10 links to police brutality videos on Facebook

Can't do that here, obvs

So I'm putting them into a thread

— T. Greg Doucette (@greg_doucette) May 30, 2020

Police brutality (2):

Warning: This video contains graphic content — A 75-year-old man is in "stable but serious condition" after video shows two police officers in Buffalo shoving him, causing him to stumble, hit his head on the ground, and bleed from his head https://t.co/gXQU6f6byf pic.twitter.com/a4u27fzbil

— CBS News (@CBSNews) June 5, 2020

Law Enforcement Seizes Masks Meant To Protect Anti-Racist Protesters From COVID-19 HuffPo

Fashion Jumps on Black Lives Matter Bandwagon After Lootings Bloomberg

South L.A. is largely untouched by unrest. That is by design LA Times

Today's Activism: Spontaneous, Leaderless, but Not Without Aim NYT
The Jackpot
A Foretaste Of James Howard Kunstler's Long Emergency The American Conservative

2020 Peter Turchin, Cliodynamica. Handy chart:
Class Warfare
House Progressive Caucus leader blasts mass unemployment as 'a policy choice' The Hill

IRS faces obstacles with remaining stimulus checks The Hill. "Tax experts said the IRS faces a tough road ahead in getting payments to everyone who hasn't received theirs yet, especially for low-income individuals who don't make enough money to have to file tax returns and also don't receive certain federal benefits."

Philadephia Inquirer Reporters Strike over Racial Inequity Payday Report
How Apple learned automation can't match human skill Apple Insider. Whaddaya know, turns out labor power is worth paying for.
Antidote du Jour (via):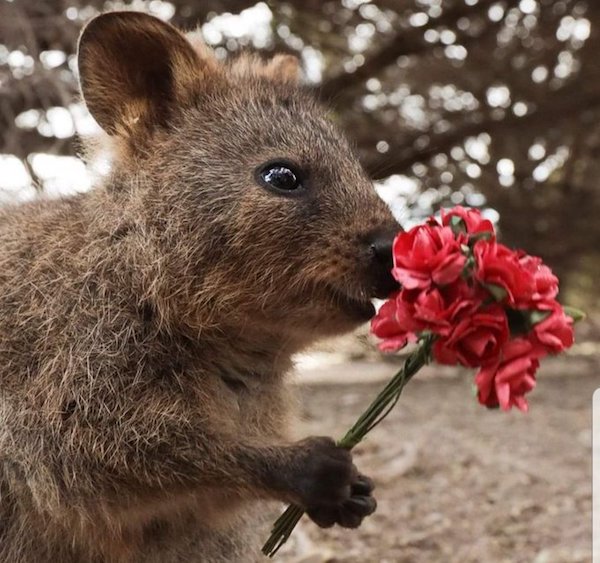 See yesterday's Links and Antidote du Jour here.