Scientists accidentally create the "sturddlefish" — a new fish hybrid from two endangered species CBS
The last frontier: oil industry scales back exploration FT
Frackers Are in Crisis, Endangering America's Energy Renaissance Bloomberg. Weird sort of renaissance, being based on an industry that was never profitable.
There goes the dollar The Reformed Broker
Self-driving industry takes to the highway after robotaxi failure FT. Called it (2016; 2017).
Amazon gets priority while mail gets delayed, say letter carriers Portland Press Herald (dk). And ballots?
Burger King wins dismissal of vegans' lawsuit over Impossible Whopper Reuters
Rock Dust Could Be Farming's Next Climate Solution Smithsonian
This makeup ingredient could destroy 99% of 'forever chemicals' Grist (Re Silc). PFAS killer?
#COVID19
Aerosol and Surface Transmission Potential of SARS-CoV-2 (preprint) medRxiv (via). From the body of the study: "Air samples in the rooms and in the hallway spaces (Figure 1B, and Tables S1 and S2) provide information about airborne viral shedding in these facilities. We found 63.2% of in-room air . samples to be positive by RT-PCR… [C]ell culture indicated some evidence for the presence of replication competent virus." See the link at "via" for the Agence France Presse summary for the methodology in human-readable prose. To my knowledge, this is the first study to trace a pathway from the actual breath of individuals to infectiousness ("replication competent").

* * *

5 key takeaways from Tuesday's big coronavirus vaccine hearing Politico. C-SPAN video (KC).

Double-Shot Covid Vaccines Multiply Immunization Challenges Bloomberg

The people with hidden immunity against Covid-19 BBC (J-LS). Interesting round-up.

* * *

Fairfax, Loudoun, Montgomery call for all-virtual start to school year, scrapping earlier plans WaPo

What the U.S. Can Learn From Other Countries About Reopening Schools in a Coronavirus Pandemic Time

Missouri governor's comments on coronavirus, McCloskeys raise eyebrows St Louis Post-Dispatch. ""These kids have got to get back to school," [Missouri Gov. Mike Parson] told [talk-radio host Marc Cox]. "They're at the lowest risk possible. And if they do get COVID-19, which they will — and they will when they go to school — they're not going to the hospitals. They're not going to have to sit in doctor's offices. They're going to go home and they're going to get over it."

A focus group on #COVID19 with college students returning for the fall semester. Thread:

College students return to campus in a few weeks. We wanted to know their thoughts about quarantine, symptom tracking, contact tracing, and mask wearing on campus, so my grad student @laurie_groshon and I did focus groups to find out.

Here's what students told us

1/x

— Sherry Pagoto (@DrSherryPagoto) July 11, 2020

Interesting and useful. Over to you, administrators!

* * *

COVID-19: What the Administration Knows and What They're Telling Us Mike the Mad Biologist

Shaming people who refuse to wear face masks isn't a good look. Guardian

Thinking of Traveling in the U.S.? These States Have Travel Restrictions NYT. "Nearly half of the states have strict measures in place for visitors, from mandatory testing to quarantine requirements." To be updated.
China?
China Says US Has Ordered It To Close Houston Consulate In What It Calls A Provocation That Violates International Law AP

How a misunderstanding about Chinese characters has led many astray Pinyin News Blog
Thai rice exporters cut 2020 forecast to 6.5 million tonnes, lowest in 20 years Channel News Asia
India
To battle Covid-19, India needs to be transparent about its mortality data Scroll.in (J-LS).

Solidarity Statement to End Caste Practices in Silicon Valley and the USA India Civil Watch
Syraqistan
It is too late for Joe Biden or any other president to restore America's leadership in the Middle East Independent (Re Silc). That's a damn shame.

United Arab Emirates successfully sends its first mission toward Mars Spaceflight Now. Japanese booster.
UK/EU
UK abandons hope of US trade deal by end of year FT

Russia report: UK considers tougher security laws after criticism by MPs BBC
The Mercenary Who Botched a Maduro Coup Is Lying Low in Florida Businessweek
Trump Transition
2020
Pool report from a Biden fundraiser hosted by the COO of Blackstone. The substance is fine, but the eggshells that any politician must walk on to describe anything slightly unpalatable to the corporate class is just depressing pic.twitter.com/n2Bv4vlWNA

— David Dayen (@ddayen) July 20, 2020
Our Famously Free Press
Twitter to crack down on conspiracy theory group Our FT

Down the rabbit hole: how QAnon conspiracies thrive on Facebook Guardian
Imperial Collapse Watch
USS Bonhomme Richard boasts zero COVID-19 cases Duffel Blog
Police State Watch
Federal Officers Tear Gas Moms and Dads: A Digest of the 54th Night of Portland Protests Portland Mercury

What You Need To Know About The Battle of Portland Bellingcat. I know what Bellingcat is; this link is here because it's Bellingcat.

I Know How to Cover a Portland Protest. So Why Am I Shaking? Courthouse News

Eudaly Rule Would Order Portland Police To Stop Cooperating With Federal Officers Oregon Public Broadcasting

Photo gallery of Portland protests:

1. I was in downtown Portland yesterday at the courthouse and justice center and took some pictures. A photo gallery thread. pic.twitter.com/Clf2iuhhQv

— Tim Dickinson (@7im) July 22, 2020

* * *

"Disturbing And Demoralizing": DHS Employees Are Worried The Portland Protest Response Is Destroying Their Agency's Reputation Buzzfeed

The hidden hand that uses money to reform troubled police departments NBC
Near and Present Anarchy The Baffler
Class Warfare
Union-led protests express solidarity with Black Lives Matter Los Angeles Times

Ambitious investments in child and elder care could boost labor supply enough to support 3 million new jobs Economic Policy Institute
'Dangerous road hazard': Texas police warn motorists of tire-flattening spikes scattered on major highway USA Today. Odd.
Should We Cancel Aristotle? NYT
Antidote du jour (via):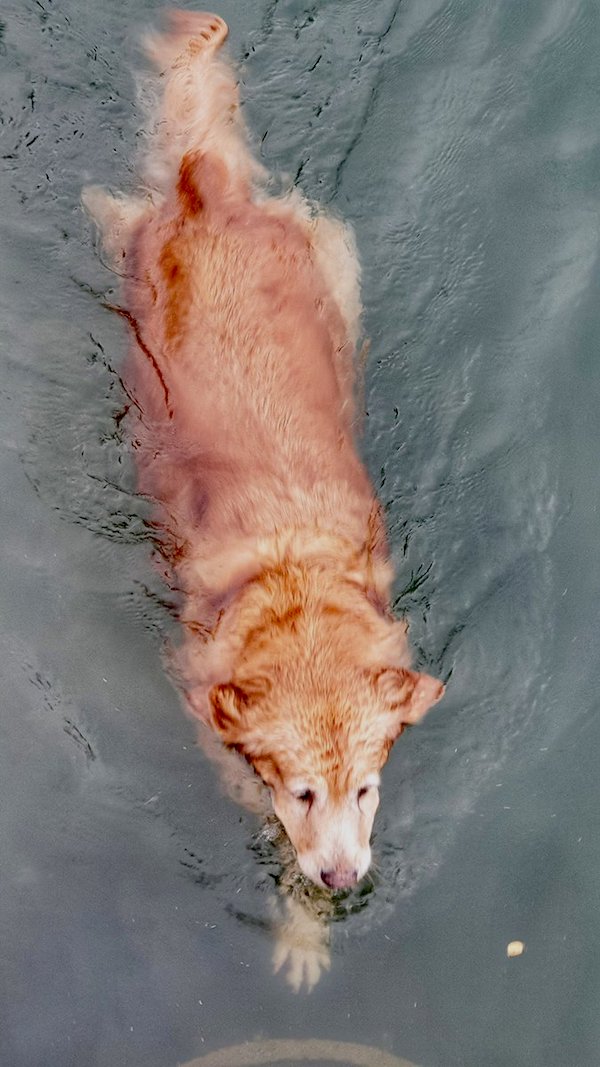 See yesterday's Links and Antidote du Jour here.