Mysterious Radio Signal Is Coming From Inside Our Galaxy, Scientists Announce The Independent
As If the Platypus Couldn't Get Any Weirder Gizmodo
Psyche, an asteroid believed to be worth $10,000 quadrillion, is observed through Hubble Telescope in new study CNN
Marauding monkeys bring fear to historic Indian tourist haven Agence France Presse
#COVID19
Systematic review of EEG findings in 617 patients diagnosed with COVID-19 Seizure. From the Discussion: "We present a large systematic review of EEG abnormalities in patients with COVID-19. In our review of 617 patients from 84 reports, we found that EEG abnormalities are common and encompass a wide variety of findings such as background abnormalities, periodic and rhythmic activity and other epileptiform abnormalities. The most common reason for obtaining EEG was altered mentation, and the most common EEG finding was diffuse slowing. Of interest, frontal lobe findings were common and included focal slowing, periodic discharges and rhythmic delta activity…. This study has the shortcomings of other systematic reviews including lack of access to original data such as EEG waveforms. We understand that many normal EEGs will not be reported, and EEGs were possibly performed disproportionately on patients with neurological symptoms."

Covid-19 vaccine market worth $10bn a year, analysts say FT

How Cannabis-Based Therapeutics Could Help Fight COVID Inflammation MedScape

marka, David L and Kevin W sent us links to stories on the mass mink cull in Denmark; Richard H explained why this is a big cause for worry:

Denmark is culling its mink farm population (it is the 2nd largest producer in the world!). This is potentially bad news, of the order of "pneumonia of unknown origin reported in Wuhan":

– Mink are close relatives of ferrets and ferrets are the lab animal of choice for human respiratory infections.
– Not covered in the BBC article but hinted at in the science one, a mink farm presents a virus with an essentially infinite population for the first few serial transmissions and thus more pathogenic viral strains are no longer at a disadvantage. Viral infections in battery farm conditions are known to promote virulence and, accidentally, pathogenicity.
– The mink have already succeeded in re-transmitting it to humans, which is the first case of back-infection from an animal receptor population (no cases of this so far for dogs or cats). Hardly unexpected: virology labs use serial passage in ferret populations to "weaponise" viruses for transmissibility etc.

Links:

https://www.bbc.co.uk/news/world-europe-54818615
https://www.sciencemag.org/news/2020/06/coronavirus-rips-through-dutch-mink-farms-triggering-culls-prevent-human-infections
China?
US-China relations: rivalry in early stage and will only get 'fiercer', Harvard professor Graham Allison says South China Morning Post

China after Covid LRB. More about current trends in China's politics than the click-bait headline.

Chinese companies waiting twice as long for payments as in 2015 FT
Indonesia falls into recession for first time in two decades Nikkei Asian Review
The Koreas
Korea's Public Trust Rises Amid the Pandemic The Blue Roof

Asia Today: South Korea OKs single test for COVID-19 and flu AP
India
Mauritius oil spill clean-up likely to be completed by January: ship owner Reuters
Sudan says latest Nile dam talks failed Agence France Presse
UK/EU
The UK's new national coronavirus lockdown rules explained Wired

Virus crisis in Belgium shows more signs of abating Independent
Brexit
EU's Barnier says 'very serious' gaps still in Brexit trade talks Reuters

With less than two months left, let's check in on Brexit: All IT systems are up and running and ready to go, says no one The Register
The Killing of Orlando Gutiérrez Shows the Violent Threat to Bolivian Democracy Jacobin
Venezuelan president: Key oil refinery attacked; 2 detained AP
AMLO's approval rating drops down to 59% Yucatan Times
New Cold War
US-China Competition Won't Produce a New Bipolar World Valdai Discussion Club

Shall we drink? Vodka, rational utility maximisers and the 1990s Russian mortality crisis Postsocialism
Trump Transition
The US has left the Paris climate deal — what's next? Nature

Election results dash business hopes for large-scale stimulus FT
2020
Biden campaign gears up for legal warfare as he nears 270 and What you need to know about the four undecided swing states Politico

American Presidents Craig Murray

Americans are calming their election nerves by watching a fantastically boring livestream of workers counting ballots Business Insider (RS). Oh, I'm sorry you're b-o-r-e-d. If you're good, I'll take you out for a nice mimosa when it's brunch time. Seriously, there are plenty of people who wouldn't be bored by this at all. Political professionals for one, but this is also an enormous country full of nerds and hobbyists of every description. Somebody's probably live-streaming commentary on Twitch…

The U.S. Inability To Count Votes is a National Disgrace. And Dangerous. Glenn Greenwald. The headline is a

House Republicans Defy the Polls, Narrow Democrats' Majority Cook Political Report

Amy McGrath Blows Remaining Campaign Funds On Lavish Concession Bonanza The Onion

* * *

Republican pollster Frank Luntz calls his profession 'a systematic failure' and APOLOGIZES to rival who put Donald Trump ahead by 1% in mid-western states Daily Mail. I hate the term "shy Trump voters." They're not shy. They're monkey-wrenching the pollsters by lying to them. And why wouldn't they?

Polling Failed. It's Time to Kick the Addiction Cathy O'Neil, Bloomberg. But what will Democratic strategists bill for? Think before you write these things.

Did COVID End Up Helping Trump? Salon (Re Silc).

* * *

Why Joe Biden Gets it Wrong on Foreign Policy The National Interest

The 277 Policies for Which Biden Need Not Ask Permission The American Prospect. Candidates for Executive Orders.

* * *

'Science was on the ballot': How can public health recover from a rebuke at the polls? STAT

Science Denial and COVID Conspiracy Theories Potential Neurological Mechanisms and Possible Responses JAMA. Soviet psychiatry-style white coats waving syringes aside, this: "A systematic analysis of 'what went wrong' with COVID-19 policies during and after this pandemic is the responsibility of the scientific community. In addition, working with politicians to establish national policies to support rational science is critical." This doesn't strike me as a small-d democratic view. I also note the absence of the phrase "critical thinking."
A History of Contested Presidential Elections, from Samuel Tilden to Al Gore Consortium News
The Proslavery Origins of the Electoral College (PDF) Cardozo Law Review
Democrats in Disarray
'Dumpster fire': House Democrats trade blame after Tuesday's damage Politico. If only liberal Democrats were as focused, ruthless, and strategic when fighting Trump as they were when destroying Sanders. Makes you wonder what the purpose of the Democrat Party really is.

West Wing Brain:

They will proudly learn nothing pic.twitter.com/wB0NFQ6YSN

— Eoin Higgins (@EoinHiggins_) November 4, 2020

Sadly, Favreau's tweet has been deleted.
Intelligence Community
How a C.I.A. Coverup Targeted a Whistle-blower The New Yorker. FBI launders CIA intelligence.
Edward Snowden aims to become dual US-Russian citizen China News Asia
Health Care
As pivotal ACA case heads to Supreme Court, potential outcomes are many Heatlhcare Dive
Class Warfare
Is citizenship just a rent? Global Inequality

Power To The People? The American Conservative
Riff Raff Rising Blomsays
Rubble Kings: How the Violence Stopped and Hip Hop Emerged in the South Bronx Black Agenda Report
Antidote du jour (via):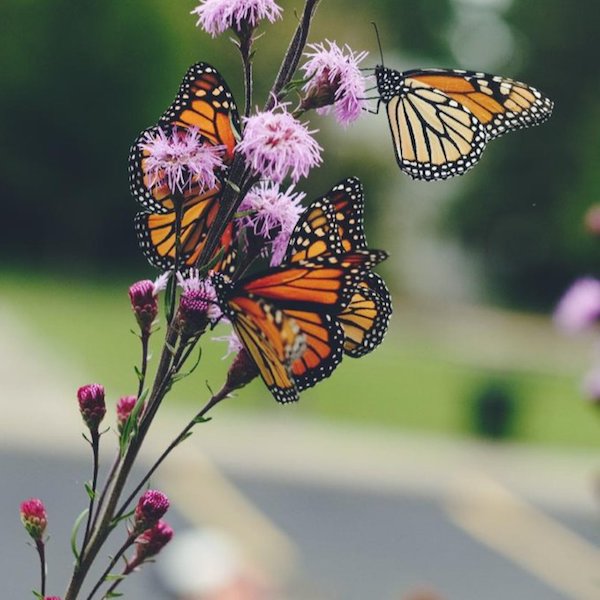 Bonus antidote:
By the time orphaned #elephants graduate to our Ithumba Reintegration Unit, they don't need a dedicated Keeper caring for them throughout the night. So, instead of individual stables, they sleep in a communal stockade, which protects them from predators. pic.twitter.com/gzVrE4MhBD

— Sheldrick Wildlife (@SheldrickTrust) November 4, 2020
Does the flap of a elephant's ears in Kenya set off a tornado in Texas?
See yesterday's Links and Antidote du Jour here.