Majestic Dogs Photographed in Gorgeous Natural Landscapes Just Like Travel Influencers My Modern Met (David L)
In 1110, The Moon Vanished From The Sky. We May Finally Know Why Science Alert (Chuck L)
Our Galaxy Has a Shocking Array of Really Weird Stars. Here's Your Ultimate Guide Science Alert (Chuck L)
New Quantum Algorithms Finally Crack Nonlinear Equations Quanta (David L)
Liquid glass discovered as new state of matter New Atlas (David L)
Ban Bitcoin, it uses as much power as Chile Treehugger (Joshua C)
Squatters issue death threats to archaeologist who discovered oldest city in the Americas Guardian (furzy)
Minnesota DNR wants black spruce cones, and has upped the price per bushel Star Tribune (Chuck L)
#COVID-19
The Ridiculousness Of Learning Loss Forbes (fk)
Japan Will Declare Covid-19 Emergency In Tokyo Area From Jan 8 To Feb 7 – Asahi

— LiveSquawk (@LiveSquawk) January 6, 2021
'Very disappointed': WHO's COVID experts blocked from China Aljazeera. STAT notes it isn't at all typical for the WHO to clear its throat and complain. Notice the detail. If this were Japan, this "not no, just not now" would be understood to be stonewalling. The Chinese are more direct, so are they wrangling over process? Or are the Chinese peeved at the recent resurgence in "Chinese lab done it" stories (which as far as I can tell have no more new information than the earlier "Chinese lab done it" stories, which ran into a buzzsaw of criticism from the overwhelming majority of experts, nearly all of whom had no reason to curry favor with the Chinese government)?
"Today we learned that Chinese officials have not yet finalised the necessary permissions for the team's arrival in China," he said, noting that the WHO, China and transit countries had worked together on the arrangements.

"I have been in contact with senior Chinese officials and I have once again made clear that the mission is a priority for WHO and the international team. I have been assured that China is speeding up the internal procedure for the earliest possible deployment."
UK/Europe

One in 50 people in England has Covid-19, health chief reveals, also warning of further restrictions NEXT winter RT (Kevin W)

Europe's vaccine blunders threaten the entire EU project Ambrose-Evans Pritchard, Telegraph (David L). With the US and UK screwing up, the EU is not in a uniquely bad position, not that that's much comfort.

#LegoWorkers Get torn down every shift, pick up the pieces when they're home – back at it again the next day. Like Lego, some pieces get lost on a daily basis. #Heroes https://t.co/9gwczhZGTJ

— Dr. Faris Durmo MD., BSc. (@Dr_FarrisD) January 5, 2021

US

Website crashes mar early coronavirus vaccine rollouts The Hill

More than 1,000 people have died of COVID-19 in LA County since New Year's Eve. One fucking thousand.

— Joshua Frank (@joshua__frank) January 5, 2021

Covid: LA ambulances told not to transport some patients to hospital BBC

Half Of Chicago Public Schools Teachers Expected Back In Classrooms Didn't Show WBEZ

Ducey faces criticism after son posts video of packed party KGUN9 (Arizona Slim)

Finance/Economy

Covid pandemic could bring 'a lost decade' of economic growth, World Bank says CNBC

Stimulus check chaos round two! TurboTax and H&R Block customers are left waiting for $600 payments after funds are sent to middleman services instead of Americans' accounts Daily Mail

Hate to say it, also explains increase in domestic violence:

Divorce rates fell too because of Covid-19. There's some evidence that divorces are correlated to the U.S. economy: it's expensive to break up households. The @cfdr_bgsu study suggests a link between the pandemic and a shortfall of divorces. pic.twitter.com/TWdK4wFlf0

— Steve Matthews (@SteveMatthews12) January 5, 2021

'Something Crazy In The Air' (Fried Egg) Heisenberg Report (resilc)
China?
Hong Kong Police Arrest Dozens of Pro-Democracy Leaders New York Times (furzy)

Re-listing of Chinese telecoms shows China is too big to boycott Asia Times (Kevin W)

Trump Issues New Ban on Alipay and Other Chinese Apps Wall Street Journal
Brexit
Brexit: The "Deal" is less than it seems The Federal Trust (guurst)

81,000 UK-Owned .EU Domains Suspended As Brexit Transition Ends ZDNet

Brexit stops drug for epileptic boy Independent
Syraqistan
Assange
Julian Assange Has Been Offered Asylum In One Of The Most Dangerous Countries For Free Speech BuzzFeed (David L)

Will Biden DOJ Pursue Assange Extradition? Outgoing Prosecutor Isn't Sure NPR

An activist (@BrownNaila) filmed police pressuring me yesterday after the Assange extradition decision, when I was about to go live with @AJEnglish (in other words, doing my job). This followed hours of pressure and threats of arrest in the morning.pic.twitter.com/eDkrdh8pvi

— Rebecca Vincent (@rebecca_vincent) January 5, 2021
Big Brother is Watching You Watch
Telegram Feature Exposes Your Precise Address To Hackers ars technica
Trump Transition
Trump administration seeks to undo decades-long rules on discrimination Washington Post (furzy)

'A lifetime of torture': the story of the woman Trump is rushing to execute Guardian. Resilc: "Her only hope is to declare she is a fetus."
2020
Warnock defeats Loeffler in Georgia Senate runoff The Hill

Not that readers here need to be reminded, but…

Sorry, but we've been down this road before. Obama had both Houses of Congress in '09. He killed 20+ civilians in a drone strike days after taking office. He failed to help 9.3 million in foreclosure. He opened up offshore drilling. The point? Trusting Dems is a dangerous gambit.

— Joshua Frank (@joshua__frank) January 6, 2021

Official plane used by Trump will fly to Scotland just before Biden inauguration – report Guardian (furzy). Trump really is a child. But you knew that already.

Trump not allowed into Scotland to escape Biden inauguration, Sturgeon warns Independent. But from what I can tell from 2 mins on Google, the UK, and not Scotland, controls entry to the UK, including Scotland.

Pence Said to Have Told Trump He Lacks Power to Change Election Result New York Times (furzy)

In chaotic session, GOP seizes control from Fetterman, refuses to seat Democratic member who won election WNYY (dk)

Lawmakers urged to use DC tunnels to avoid election protests Detroit News (ma)
GOP Circular Firing Squad
The Whigs Blew Up Over Slavery. Will the GOP Blow Up Over Loyalty to Trump? Mother Jones (resilc)

What Republicans Might Gain if They Lose Georgia New York Times (David L)

Here's what should happen to the GOP Washington Post (Kevin W)
Police State Watch
Unnamed law enforcement banned under the new NDAA The Hill (BC)
Black Injustice Tipping Point
Officer Who Shot Jacob Blake Won't Face Criminal Charges: Kenosha County DA NBC5Chicago
Our Famously Free Press
Meet the Censored: Mark Crispin Miller Matt Taibbi (Chuck L)

A U.S. Media Strategy for the 2020s: Lessons from the Cold War Texas National Security Review (resilc)
TK Newsletter: 2021 Has to Be Better Edition Matt Taibbi. Uh, no. Things are always darkest before they go completely black.
A 25-Year-Old Bet Comes Due: Has Tech Destroyed Society? Wired (Chuck L)
'The most important event of your investing lives': Jeremy Grantham reiterates his warning that the stock market is in an epic bubble Business Insider (David L)
Class Warfare
Court says Uber can't hold users to terms they probably didn't read ars technica (BC). Has the makings of an important precedent. The Mass Supreme Judicial Court is highly respected and its views carry a lot of weight in other jurisdictions.

Joe Costello on natural selection and democracy Yasha Levine (Chuck L)
Antidote du jour (furzy):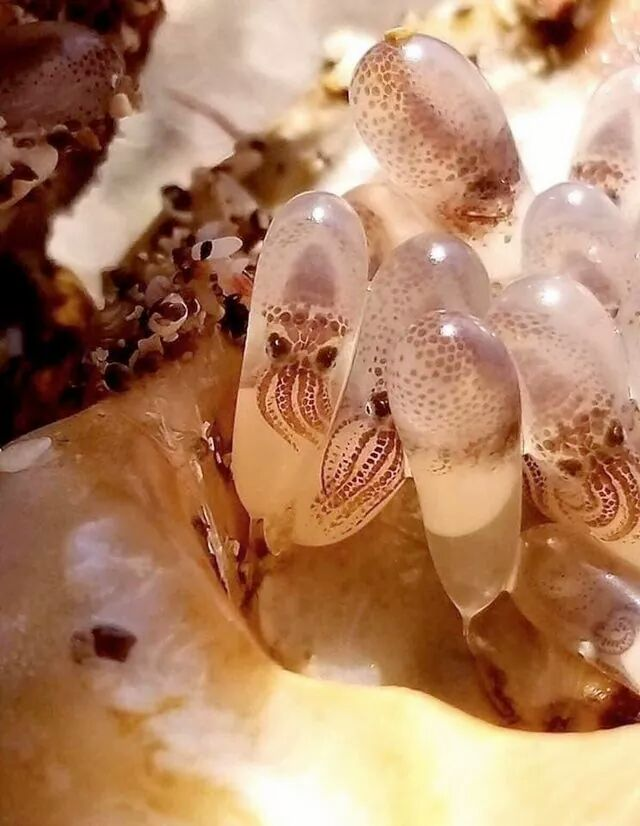 And a bonus (Chuck L):
Common Merganser (Mergus merganser)???️???❤️? pic.twitter.com/q8JPpb24Aq

— World birds (@worldbirds32) June 8, 2020
See yesterday's Links and Antidote du Jour here