A Field Guide to Heart-Shaped Foods New Yorker
14 Pink Animals That Wow and Woo TreeHugger
Kraft Introduces…Pink Mac and Cheese? Leite's Culinaria
Chart: How Many People Are Looking for Love Online? The Wire
How a public uprising caused a province built on fossil fuels to reverse course on coal mining The Narwhal
Deepfake porn is ruining women's lives. Now the law may finally ban it MIT Technology Review
Why Conspiracy Theories Are So Alluring New York Review of Books
The Problem With the Postcolonial Syllabus Chronicle of Higher Education
The detail that unlocks the Mona Lisa BBC
US top court clears way for accused Ghosn plotters' extradition Al Jazeera
Japan's rabbit island Okunoshima has a dark and deadly history SCMP
Last call for Istanbul's meyhane bar culture? Qantara
Good Morning Heartache: The Life and Blues of Billie Holiday Vanity Fair
Covid-19: Five ways to avoid lockdown eye strain BBC
#COVID-19
I first linked to the original article last week. Worth a read if you've not yet seen it.
AIRBORNE & NO MASK: Why Opening Restaurants Is Exactly What #SARSCoV2 Wants Us to Do

Reopening indoor dining before vaccinations become widespread could create superspreading playgrounds for variants & squander getting pandemic under control. #COVID19
https://t.co/qTP7BDGk1N

— Eric Feigl-Ding (@DrEricDing) February 14, 2021
California's rainy season is starting about a month later than it did in the 1960s, researchers say LA Times
Climate graphic of the week: Saharan dust coats the ski slopes FT
How a Young Activist Is Helping Pope Francis Battle Climate Change New Yorker
Class Warfare
A State-by-State Look at Coronavirus in Prisons Marshall Project

New York police flood subway after spate of stabbings leaves two dead Reuters

Pressure Mounts for Caltrans to Sell 130 Vacant Homes Capital & Main
Big tech lobbyists are upset that Apple and Facebook are fighting…

"Advisers to the two companies, including law firms and lobbyists, are growing concerned that they won't be able to work for both tech giants, people who work for the firms said." https://t.co/0P7B786Q6g

— Matt Stoller (@matthewstoller) February 14, 2021
Big Brother IS Watching You Watch
New York City's Surveillance Battle Offers National Lessons Wured
Impeachment
A Complete Capitulation': Outrage as Democrats Abruptly Back Off Push for Witnesses in Trump Trial Common Dreams

Furious Nancy Pelosi crashes press conference to tear into Mitch McConnell, rage at 'cowardly' Republican senators who voted to acquit Trump and shut down censure as a 'slap on the face' after Democrats fell 10 votes short of 67 needed to convict Daily Mail

Trump thanks senators who cleared him in 'sad' impeachment trial, talks of 'work ahead of us' NY Post
Trump Transition
Rotten to the Core? Foreign Affairs. From last month; the view from the Council on Foreign Relations is always germane. From the pen of the over-rated Francis Fukuyama.

New York Prosecutors Investigating Trump's Manhattan Properties WSJ
Biden Transition
Julian Assange
Biden DOJ Files Appeal to Get Assange Extradited Consortium News
Brexit
UK-US Brexit trade deal 'could fill supermarkets with cancer-risk bacon' Guardian
Catalonia
Catalonia holds regional election, gauging separatists' strength Reuters
India
When It Comes to Ganga's Health, the Centre Has Ignored Several Key Reports The Wire

Economic ideology is the new binary in Indian politics as Modi swerves Right & Rahul Left The Print

Explaining India's farmer uprising, the largest strike in human history Grayzone
China?
Once upon a time on a Chinese New Year Information Clearing House. Pepe Escobar.
The Koreas
Poll: South Koreans Drift Further Away from Unification The Blue Roof
Syraqistan
The Arab Spring failed but the rage against misery and injustice continues today Independent. Patrick Cockburn.

Conspiracy Theories Are Caused By Government Secrecy Caitlin Johnstone
On this day in 1991, the U.S. bombed the Amiriya civilian air raid shelter in Iraq, which was sheltering a thousand sleeping civilians, massacring 408 Iraqi civilians (261 women and 52 children). pic.twitter.com/QsBsRoLyQs

— American Values (@Americas_Crimes) February 13, 2021
Antidote du Jour (via):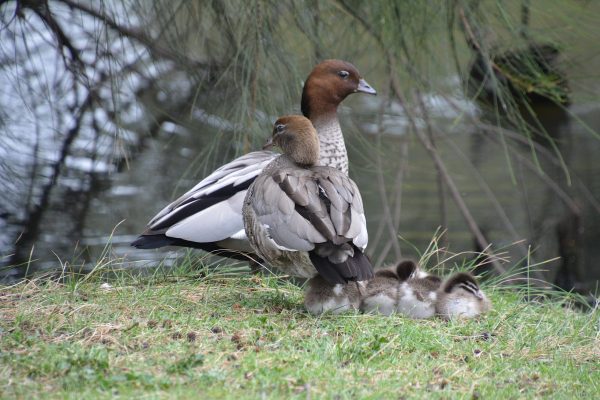 See yesterday's Links and Antidote du Jour here.