The bizarre tale of the world's last lost tourist, who thought Maine was San Francisco SFGate (Anthony L)
Florida's feral hogs: a pervasive pest – but a profitable one for some Guardian (resilc)
Firefly tourism has a surprising dark side Popular Science (resilc). When I was a kid and we lived in Luke, Maryland (in the panhandle), we'd have tons in our yard and would capture them in a bottle, where they'd blink in synch. I don't recall if we let them go but I am pretty sure my father would have, he killed things only if there was a good reason, like eating them.
Ancient leaves preserved under a mile of Greenland's ice – and lost in a freezer for years – hold lessons about climate change Yahoo (Kevin W)
The Race To Develop Plastic-Eating Bacteria Forbes (David L)
Quantum Mechanics, the Chinese Room Experiment and the Limits of Understanding Scientific American (Robert M). From last week, still germane.
Climate change: Jet fuel from waste 'dramatically lowers' emissions BBC (David L)
Shocking Findings Show the Amazon May Already Be a Greenhouse Gas Emitter Gizmodo (Kevin W)
Japan Inc driving towards a hydrogen energy future Asia Times (Kevin W)
Could we recycle plastic bags into fabrics of the future? PhysOrg (Robert M)
Pro tip: if you ever hide under a tree in a thunderstorm, take everything metal off your body (if that means taking off pants with zippers, so be it. Flab and wrinkles be damned). It's the metal that will conduct any electrical charge into your body. Otherwise the current goes over your skin, which is much less bad.
UPDATE Oops, trees are just a bad idea even with risk reduction measures. While I did read of someone who wasn't electrocuted when a tree was hit by virtue of tossing his watch and keys away from him, he was lucky. Trees can carry a ground charge through their roots or even just puddles and dirt if the ground is saturated enough. And a shorter tree is no protection; contrary to popular perceptions, lightening doesn't necessarily hit the tallest object in an area.
#DarwinAwards Last one to fall got the silver medal https://t.co/d5MYvZlgAR

— amin dada (@kambrone64) March 14, 2021
Fukushima today: "I'm glad that I realized my mistake before I died." Bulletin of the Atomic Scientists (guurst). The deliberate doctoring of medical data is so Japanese, sadly.
#COVID-19
"A Worldwide Mutual Pact"​ – An Interview with Wendy Brown The Drift (Anthony L). More additions to my reading list!
'A can of worms': Experts weigh in on the vaccine passport debate Al Jazeera
Science/Medicine

Our covid-19 model estimates odds of hospitalisation and death Economist (Kevin C)

WHO Points To Wildlife Farms In Southern China As Likely Source Of Pandemic NPR (David L)

UK/Europe

There's no proof the Oxford vaccine causes blood clots. So why are people worried? Guardian

AstraZeneca insists its COVID-19 vaccine is safe and there is no link to blood clots, as 11 countries suspend its use Business Insider (Kevin W)

European drugs regulator calls emergency vaccine summit after EU states press pause on AstraZeneca jab rollout RT (Kevin W)

Nationalize big pharma and stop this nonsense https://t.co/W2Vr4DCyK9

— Secular Talk? (@KyleKulinski) March 15, 2021

US

We Finally Have Covid-19 Vaccines. But Will Enough People Take Them? Watson Institute (podcast)

The real vaccine conspiracy is the fact that the Bayh-Dole Act allows the federal gov to set the price & distribution of publicly financed medicine but has never exercised that right, not on HIV/AIDS meds, covid vaccines or anything, ever. PhRMA always pushes back and wins.

— Lee Fang (@lhfang) March 15, 2021

The White House is set to unveil a wide-reaching, billion-dollar campaign aimed at convincing every American to get vaccinated STAT. Actually $1.5 billion. I smell a grift. Didn't they get the memo that when people have strong priors, presenting them with contradicting information only leads them to double down?

Shot Chasers: How Officials in Trump's Lame-Duck White House Scrambled to Score COVID-19 Vaccinations Vanity Fair (Dr. Kevin)

Finance/Economy

After Covid, get ready for the Great Acceleration The Spectator (Dr. Kevin). I'm not big on declaring victory before combat is over.
China?
China's arms sales drop as 'other nations buy American' South China Morning Post (resilc)

China's tech giants test way around Apple's new privacy rules Financial Times. If Chinese firms can find ways to track Apple users, you can be sure the NSA already can. The only way to not be tracked is use a Faraday bag or leave your phone at home.
North Korean leader Kim Jong Un's sister warns the Biden Administration that if it 'wants to sleep in peace' for the next four years, 'it must refrain from causing a stink at its first step' Daily Mail
Myanmar
Brexit
EU launches Brexit legal action against UK Financial Times

Brandon Lewis interview: Denial of the Irish Sea border is gone as SoS says parts of frontier are being ditched for good News Letter (guurst). Before you get annoyed at the generic title, they have a right to it: "News you can trust since 1737."

We've all misunderstood British cakeism. It's actually neither having your cake nor eating it.

— Simon B-M (@SimonBatMor) March 13, 2021
Old Blighty
Things Between Meghan and the Palace Keep Getting Tenser New York Magazine. IMHO the Palace outflanked Meghan, who as press accounts like this one skip over, demanded to see the e-mails regarding her bullying, as if she had the right to demand documents! She was never going to get them but I assume intended to depict the failure to produce them as proof the accounts were (at best) distorted. The investigation not only allows the law firm to simply summarize any relevant information, but more important, allows the Royal Family to launder any additional high handed demands of staff though the investigation. If I'm right, this will show Meghan isn't cunning enough o go into politics (plus she clearly doesn't understand the job any better than joining the Royal Family).

The Royal Family always wins UnHerd (guurst)
Declining competition: a transatlantic challenge Bruegel (Kevin C)
Lula's lessons for Iran before Brazil's populist showdown begins The Saker
New Cold War
War Erupts Inside the Atlantic Council Over Article Questioning Washington's Hostile Approach to Moscow Antiwar (Kevin W)

NOW AND THEN – WHY WILLIAM BRUMFIELD'S PHOTOGRAPHS OF RUSSIA ARE US WAR PROPAGANDA John Helmer
Syraqistan
Saudi Arabia arrests hundreds in its latest corruption crackdown Al Jazeera (resilc)

Asma al-Assad risks loss of British citizenship as she faces possible terror charges Guardian. Kevin W: "This is Assad's wife. A recent cancer survivor. They don't know what else to do so they are going after a guy's wife. How low is this."
Capitol Seizure
Two people charged over assault of US police officer Brian Sicknick, who died after Capitol riot abc.net.au (Kevin W)
Biden
Democrats' Revised Talking Points for the Biden Era Current Affairs (UserFriendly). Your daily dose of black humor.

Border crisis threatens Biden's political momentum The Hill

Haaland becomes first-ever Native American in presidential Cabinet Politico (Kevin C)
Faced with limited resources, Indigenous communities built their own internet. Here's how. Mashable (Mike M)
Black Injustice Tipping Point
U.S. Jesuit priests to raise reported $100 mln for descendants of slaves Yahoo (resilc)
Our Famously Free Press
A massive WPost correction on one of the most discussed stories of the last 6 months. Look at this thread to see how widespread it went in media.

As was true of Russiagate: reporting errors are to be expected. But they should go 50/50, not always in the same political direction. https://t.co/XjUFMTRAKv

— Glenn Greenwald (@ggreenwald) March 15, 2021

Twitter Banned Me for Saying the 'M' Word: Memphis Gizmodo (Kevin W)

Evgenia Kovda on Matt Taibbi, Gogol, and Cancel Culture Yasha Levine
Hackers stole NFTs from Nifty Gateway users The Verge (resilc)
Texas power retailer Griddy files for Chapter 11 bankruptcy Reuters
Controversy Still Follows CalPERS' CIO Resignation Chief Investment Officer
CalPERS Held 'Improper' Meetings About Ben Meng's Exit, Ex-Board Member Alleges Institutional Investor
Facebook agrees to pay News Corp for content in Australia Financial Times
OxyContin Owner Increases Settlement Offer to $4.28 Billion Wall Street Journal
Class Warfare
Putting the brakes on the spread of indecent work Ruth Dukes and Wolfgang Streeck, Social Europe (Anthony L). Uber v. Aslam.
Antidote du jour. Tracie H: "Pixy when she was a kitten."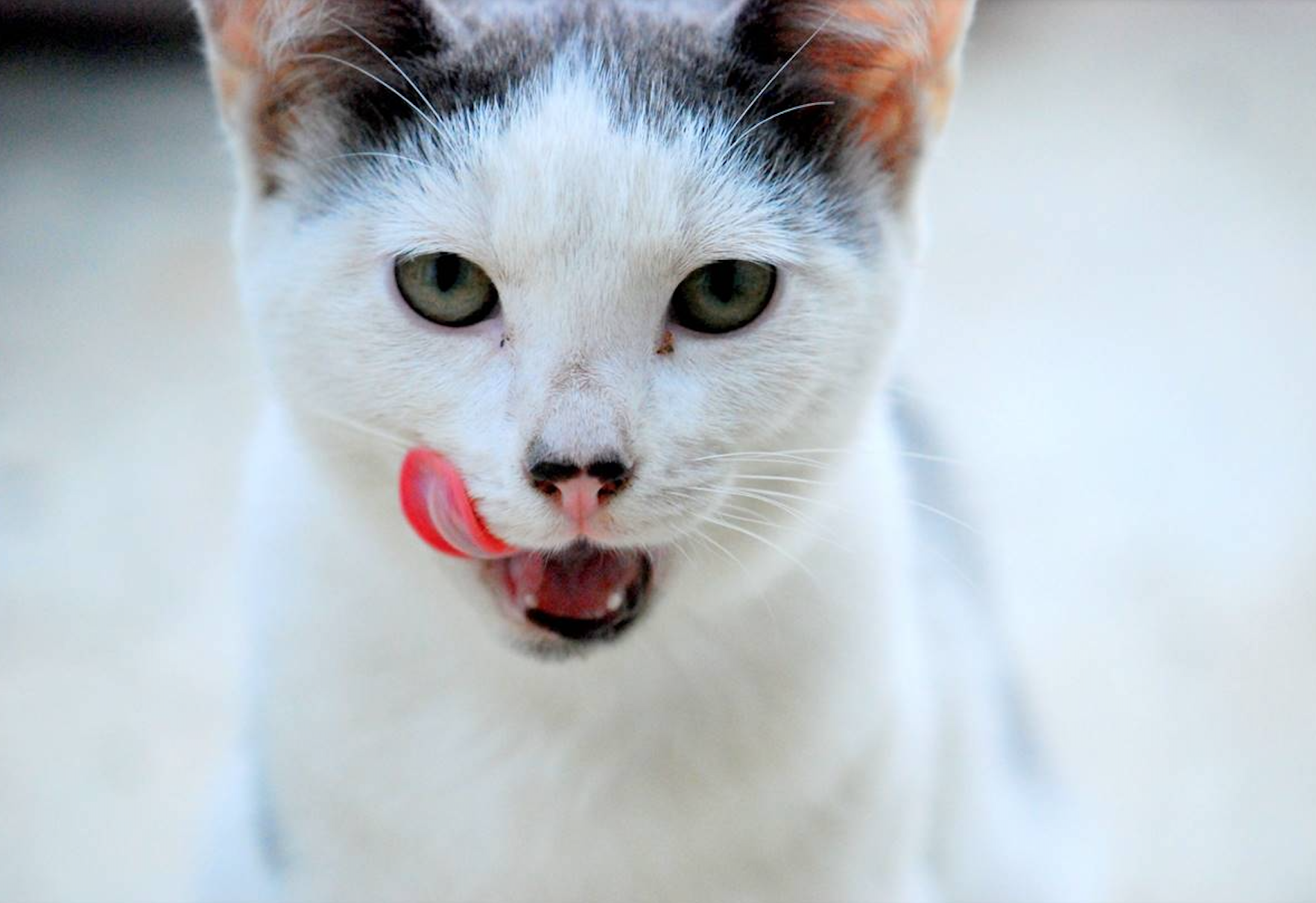 And a bonus. I am a sucker for animal rescues:
Another bonus (dk):
When you don't have time for this crap. pic.twitter.com/JzfWuh8dEz

— ????? ?????? (@Wieneraaron) March 13, 2021
See yesterday's Links and Antidote du Jour here.