Police say they found mafia fugitive on YouTube, posting cooking tutorials ars technica (BC)
Mother knows best! Cat carries one of her kittens into Turkish hospital and 'asks doctors for help' after the small animal developed an eye infection Daily Mail (Kevin W)
G. Gordon Liddy, planner of Watergate burglary, dies at 90 NBC (furzy)
Heavy Rain Brought Spectacular Waterfalls to Australia's Most Famous Rock Atlas Obscura. Chuck L: "Stunning photos."
Consider the Stork London Review of Books (Anthony L)
Living in a World Without Stars Lapham's Quarterly (Anthony L)
Scientists Discover a Hidden Law Behind The Pointy Bits on All Living Things ScienceAlert (Kevin W)
Elizabeth Kolbert's new book explores striking ways to fix our ecological problems PBS
Is the World Going Plant-Based? It's Complicated. Plebity (Mark W)
Experimental hearing implant succeeds in registering brain waves MedicalXPress
#COVID-19
Vietnam: Flight attendant sentenced for 'spreading' COVID DW (resilc)
Is it farewell to the handshake? Spectator (Micael T)
Hospital ICUs overwhelmed despite fast vaccinations—Chile ?? made a critical mistake—its government eased restrictions on travel, business and schools much too early, creating a false sense of confidence that pandemic was over. This always been my fear. ?https://t.co/6McpZjekxT pic.twitter.com/NbmKPiOpLI

— Eric Feigl-Ding (@DrEricDing) March 30, 2021
Science/Medicine

Vaccine Diplomacy: The Surprising Success of Sputnik V Der Spiegel (resilc)

Cuba Libre to be COVID-Libre: Five Vaccines and Counting… CounterPunch

Germany to Bar AstraZeneca Vaccine for Those Under 60 Starting Wednesday Bloomberg

Mutations could make current Covid vaccines ineffective soon: Survey CNBC (furzy)

The Fourth Surge Is Upon Us. This Time, It's Different. Atlantic (David L)

This is what the US should be doing and isn't:

Coronavirus fragments have been detected in wastewater from Melbourne's south east on 25 March and west on 29 March. Anyone who lives in or has visited these suburbs should be alert for symptoms of COVID-19 and get tested if any develop, no matter how mild.
#COVID19Vic pic.twitter.com/f5P24Ofvar

— VicGovDH (@VicGovDH) March 31, 2021

Getting One Vaccine Is Good. How About Mix-and-Match? New York Times (Kevin W)

I can't believe she said this, it's obviously false or if narrowly true, an indication that the CDC is engaged in Cuomo-level Covid data gathering. First, per the makers' own clinical trials, the vaccines are not 100% effective even by their own standards, which is (typically) reducing the incidence of severe cases. For instance, Pfizer only had those exhibiting symptoms get a test, so any asymptomatic cases would be excluded. Secondly, the press is regularly reporting on individuals getting Covid despite having gotten two shots. Again, that's to be expected at a low level. Third, Walensky's messaging is 100% wrong from a public health standpoint. It's a drag, but those who've been vaccinated should keep observing Covid precautions. And MDs in the field aren't having the same experience as Walensky. For instance, from IM Doc, hoisted from comments, regarding his experience with the vaccines:

The most fascinating problem that has no obvious explanation is a surprisingly large number of patients that get sick and are COVID positive within hours/days of their first injection. I have heard all kinds of lame excuses why this may be happening – but none of them really ring true for the numbers that are occurring. I would predict this is going to be an interesting story when the full story of COVID comes out in a few years. By the way, they tend to be WAAAAY more sick than a regular COVID patient. No hospitalizations yet.

CDC Director Dr. Rochelle Walensky: "Our data from the CDC today suggest that vaccinated people do not carry the virus." pic.twitter.com/9W1SHecSEm

— The Recount (@therecount) March 30, 2021

After PM Imran Khan, Pak president tests Covid positive; both took Chinese vaccine Times of India (resilc). No vaccine is 100% but Sinovac reported lower efficacy than some others plus Lambert has pointed out Chinese pharma manufacture is not always the best.

UK/Europe

Irish pubs could become work hubs in post-pandemic plan BBC

'We are a laughing stock': Covid-19 and Germany's political malaise Financial Times

US

'Back to normal is a mistake': COVID-19 fight stalls in early hot spots New York, New Jersey https://t.co/pULxrZAu4C

— WESH 2 News (@WESH) March 31, 2021

Florida COVID numbers face new scrutiny Yahoo (furzy)

Finance/Economy

DeSantis vows to ban 'vaccination passports' as he signs law shielding businesses from COVID-19 liability Orlando Sentinel. My lawyer is very firmly of the view that any official or business effort to obtain/enforce vaccination status would be impermissible given that the vaccines are approved only under an Emergency Use Authorization. If they got a "normal" approval under a Biologics Use Authorization, that would be a very different kettle of fish.
China?
Hong Kong: China limits parliament to 'patriots' BBC. Resilc: "Sort of like the Trump/GOP vision."

Sitrep China : Xinjiang backlash market shock Saker (Chuck L)
The geopolitics of Myanmar's black swan coup Asia Times (resilc)
Syraqistan
The Chinese just threw Iran a lifeline. When the Israelis found that there was a provision for intelligence-sharing between China and Iran, they hit the panic button as that alone could be a game changer for the Iranians. Even in the US, Biden was putting together a proposal to Iran for them to scale back some of their nuclear activity in exchange for the removal of some – not all – sanctions. The Iranians, with the Chinese in their corner, have told him not to bother as unless he removes all sanctions which was part of the original deal, then they aren't interested. They didn't quite tell him to go fly a kite but I am sure the message was there. After all, what is the point spending months and a huge sum of money scaling back their nuclear activities when the US/EU can slap back sanctions overnight. They learned that lesson from Obama and them more so with Trump
Imperial Collapse Watch
The Delusions of High-Tech Warfare CounterPunch (resilc)

Requiem for the 'American Century' Consortium News (Anthony Lynch)

11 Navy Aircraft Carriers Simply Aren't Enough Popular Mechanics. Resilc: "Never enough."
Trump Transistion
AT&T said Trump's tax cut would create jobs – now it's laying off thousands of workers Guardian

Trump's Millions American Greatness (resilc)

Murkowski faces new Republican challenger after drawing Trump's ire Reuters
Biden
Democrats torn on Biden's bipartisan pledge The Hill

Guatemala declares emergency measures as new caravan rumored Associated Press (resilc)

Biden decides to shelve Warren's wealth tax Politico (Kevin W). One less thing for me to post about. I was going to have to explain why a wealth tax is a crappy way to tax the rich (even before the wee problem that it's probably unconstitutional). The IRS has lost every large estate tax valuation case since Estate of Samuel I. Newhouse, Deceased, Samuel I. Newhouse, Jr., and Donald E. Newhouse, Executors v. Commissioner (1990) and the issues are the same in implementing a wealth tax. The better and cheaper ways to tax the rich are: 1. Much higher income taxes on high incomes, 2. End preferential treatment of capital gains, 3. End carried interest loophole (has to be a true carried interest, not a profit share; this ought to go away with the end of preferential treatment of capital gains but this is the sort of thing you need to kill with fire), 4. Financial transactions taxes and 5. Higher estates taxes, particularly on very large estates [Update: Yes, that seems sort of contradictory, but with an estate tax, you tax on transfer to heirs, but with a wealthy tax, you fight the same losing battles every year. A high estate will at least nick liquid financial assets].
Americans want the government to buy U.S.-made goods, even if they cost more Reuters. Resilc: "Too bad we only make tattoos, corn syrup and dating aps."
Black Injustice Tipping Point
Witness tells court of Floyd 'begging for his life' BBC

Derek Chauvin trial: Off-duty firefighter called 911 when police refused to let her treat George Floyd Independent (Kevin W)
Gunz
Graham says he owns AR-15 to protect his home from gangs The Hill. Worried about looters. Help me. How about zombies?
Our Famously Free Press
Has American Liberalism Abandoned Free Speech? Interview With Thomas Frank Matt Taibbi

THE MESS AT MEDIUM Verge (Micael T)

Congrats to longtime Department of Justice Antitrust Division staffer Doug Rathbun on your new public policy job at Facebook! pic.twitter.com/eCS0P2aYty

— Matt Stoller (@matthewstoller) March 30, 2021
Top banks could be investigated over $20bn fire sale of hedge fund assets Guardian (Kevin W)
Tesla double-charged some customers for new cars CNBC
Musk says cell supply shortage makes it difficult to scale Tesla Semi production Reuters. Resilc: "Always an excuse for complex systems……it's never that it's just too complex."
Class Warfare
Win the Amazon union fight and we can usher in a new Progressive Era Robert Reich, Guardian. Another proof that economists ignore history. Societal shifts take decades. The effort to move the country to the right, which was well organized and funded, wasn't formalized until the Powell Memo (1971) and it took another full decade for it to being to get traction.

Call me crazy but imo "dignity and respect" means being able to join a union and not being forced to shit in a bag. https://t.co/dowqPqw8hv

— Krystal Ball (@krystalball) March 30, 2021
Antidote du jour. Dr. Kevin: "Fish larva at night":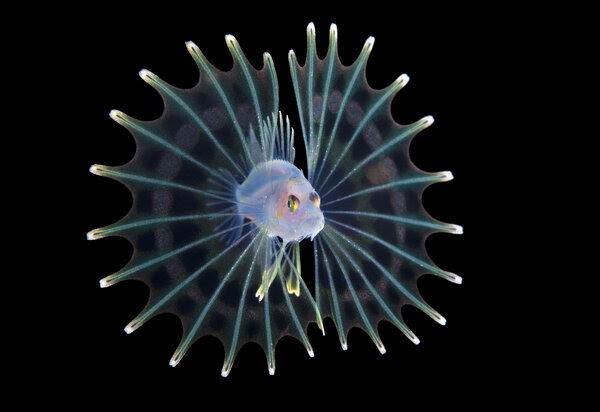 A bonus:
Working on that summer body after quarantine.. pic.twitter.com/l4aPp9lJ50

— Buitengebieden (@buitengebieden_) March 29, 2021
And another bonus (Kevin W):
See yesterday's Links and Antidote du Jour here.