The minds of plants aeon (Douw)
Video captures deer flying through a school bus windshield BBC. Looks like the deer was OK.
Seal Alliance asks walkers to give the animals space as lockdown eases BBC
In an anti-tick effort, officials call for more moose-hunting permits in NEK VTDigger (resilc)
Where billions of cicadas will emerge this spring (and over the next decade), in one map Vox (resilc)
Drones Flying Over Arlington to Measure Deer Population Newsroom (resilc)
Overuse of antibiotics threatens China's fish farms, scientists warn South China Morning Post
Meet Boston Dynamics' next commercial robot, Stretch ars technica (resilc). So much nicer: Walking machine test YouTube
Not so vanilla: The mission to spice up our favourite flavour New Scientist (Dr. Kevin)
A town's water is contaminated with 'forever chemicals' – how did it get this bad? Guardian
The Trouble with Brain Scans Nautilus (Anthony L)
#COVID-19
Indian state of Maharashtra to go into lockdown unless cases fall https://t.co/TXDBrdvwrm

— BBC News (World) (@BBCWorld) April 3, 2021
Science/Medicine

What the heck happened to John Ioannidis? Science-Based Medicine (Paul R)

Antibody responses to the BNT162b2 mRNA vaccine in individuals previously infected with SARS-CoV-2 Nature (furzy)

For all those wondering how variant mutations can screw up antibody responses, have I got the preprint for you!

Buckle up for a long ride down epistasis & biochem road, thanks to this great study by @Dr_MattMcCallum and colleagues in the @veeslerlab & collabs at @Vir_Biotech. https://t.co/oYK6Kb3mZu

— Dr. Angela Rasmussen (@angie_rasmussen) April 2, 2021

This is the OMG part (guurst):

The neutralization potency of 1/3 of RBD Abs is reduced or abrogated by the L452R spike mutation present in #SARSCoV2 CAL20.C (B.1.427/B.1.429), including clinical-stage antibodies such as Eli Lilly LY-CoV555 (bamlanivimab) & Celltrion CT-P59 (regdanvimab)

3/7 pic.twitter.com/h0VTH4C3ZT

— The Veesler Lab (@veeslerlab) April 1, 2021

VA Study: How Long Does COVID-19 Vaccine Immunity Last? Angry Bear. Better than Pfizer implied yesterday, but (so far) not great.

Almost third of UK Covid hospital patients readmitted within four months Guardian

Post-Covid outcomes after release from hospital BBC (resilc)

Now Holland stops giving AstraZeneca vaccine to under-60s and family of French woman, 38, who died after jab sue – despite scientists insisting there's NO evidence of link to blood clots Daily Mail

UK/Europe

Covid-19: Italy returns to strict lockdown for Easter BBC

In Germany, Merkel's center-right CDU, Greens, Left (former Communists plus), SPD (Social Democrats) identified constituencies are for a stricter COVID-19 lockdown in the face of virus surge. Libertarian FDP and neofascist AFD constituencies mostly against. @zeynep https://t.co/vFKkwbERH1

— Michael Hoexter ? (@mike_cal) April 3, 2021

US

Finance/Economy

Congress Extends Covid-19 Bankruptcy Relief for Consumers, Small Businesses Wall Street Journal
China?
Old Blighty
London needed a win. Instead it got its worst IPO in history CNN (Kevin W)

British lawyer Geoffrey Robertson and his fake Magnitsky story Lucy Komisar
New Cold War
Biden to hold first call with Ukrainian president amid Russian buildup Politico

Wonderful. Ukraine says the US will go to war against Russia to protect Ukraine.
Just a few weeks ago Ukraine's president announced a new national security policy to retake Crimea. He's also banned opposition media & charged opposit'n pols with treason.https://t.co/TJJKZ0e2Ol

— Mark Ames (@MarkAmesExiled) April 2, 2021

Crucial interview of Foreign Minister Lavrov (MUST READ!) Saker (Heresy101)

Who needs a war in Ukraine? Defend Democracy
Cuba erects giant concrete flag in front of US embassy France 24
Syraqistan
Hundreds of new witnesses to testify at Netanyahu's trial Jerusalem Post (resilc)

Military force would hasten, not prevent, an Iranian nuclear weapon Responsible Statecraft (resilc)
Is a choked up Suez Canal just a taste of the future? Fortune
Should UN Intervention in Myanmar Be Off the Table? The Diplomat (resilc)
Imperial Collapse Watch
The Marine Corps Is About to Reinvent Itself—Drastically Popular Mechanics
Biden
Migrant Arrests at U.S. Southern Border Reach 15-Year High Wall Street Journal

America Needs a Manufacturing Strategy IndustryWeek (resilc)

Senator Smith calls for Biden appointees to finish mining study and consider 20-year prohibition Quetico Superior Wilderness News (Chuck L)
1 officer dead, 1 injured after car rams Capitol barrier; suspect fatally shot The Hill
Vulnerable Dems fret after getting a shock: AOC's campaign cash Politico (Kevin W)
Is Traditional Liberalism Vanishing? Matt Taibbi
Derek Chauvin Murder Trial
Lt. Richard Zimmerman's testimony so far is utterly devastating to Chauvin's defense. He was never trained to kneel on anybody's neck, and there was no reason to do so to George Floyd. This from the most senior officer in the Minneapolis p.d. Kaboom.

— Eugene Robinson (@Eugene_Robinson) April 2, 2021
North Carolina Cop Who Choked, Bodyslammed K-9 Resigns Ahead of Termination Sputnik (Kevin W)
New York's Legal Weed Law Could Still Screw Over Black People Vice
MLB moving All-Star Game, draft out of Georgia following outcry over voting law Reuters
Talk about odd bedfellows:
Wow. Something is happening on the right. https://t.co/zh9FH2Yc5L

— Matt Stoller (@matthewstoller) April 2, 2021
Dish blasts T-Mobile for plans to shut down CDMA network Axios (UserFriendly)
The joke is on Volkswagen after April Fool's name change debacle Al Jazeera (Kevin W)
Head of Google's self-driving car project steps down Financial Times
'Full Bull Run' Heisenberger Report (resilc)
Class Warfare
Rahm Emanuel Headlines Event For Group Fighting $15 Minimum Wage David Sirota
Antidote du jour (CV):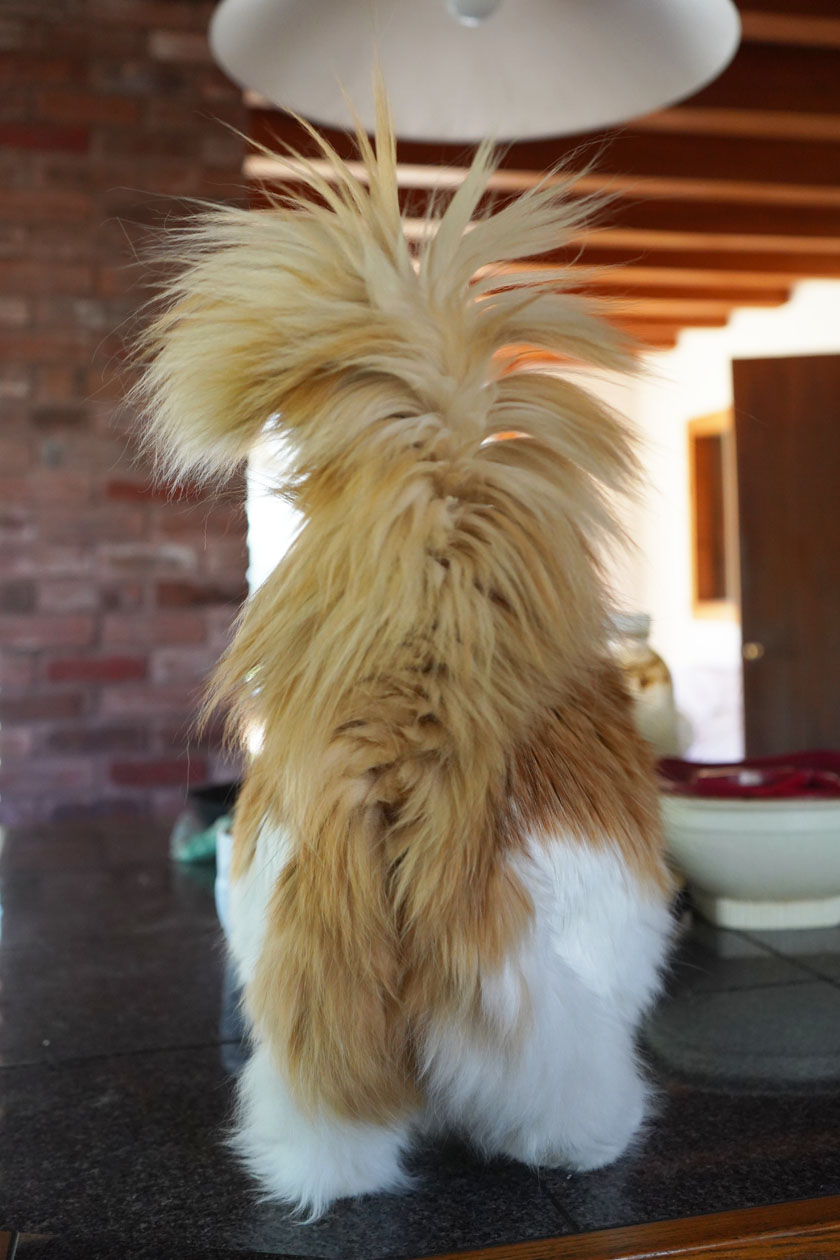 And a bonus (guurst):
First outing from a maternity den at the Wrangel Island nature reserve, known as the world's largest maternity hospital for polar bears. As one of the reserve's inspectors noted, judging by the tags in her ears, mother bear is a 'US citizen'. Pictures by Pavel Kulemeev pic.twitter.com/rnSywXyTOu

— The Siberian Times (@siberian_times) March 31, 2021
And another bonus:
Can't stop watching.. ? pic.twitter.com/SeNPE8Vao9

— Buitengebieden (@buitengebieden_) April 3, 2021