Neanderthals carb loaded, helping grow their big brains Science
In the emptiness of space, Voyager 1 detects plasma 'hum' Phys.org (dk).
Brood X Cicadas Are Emerging at Last Scientific American
Yves supplies this "Note on Mayberry v. KKR" (see NC most recently here for background):
A sad day Monday in Frankfort, KY. The lawyers representing the so-called Tier 3 Plaintiffs had found a lot of troubling information about the supposedly independent investigator hired to examine the Kentucky Retirement System claims….who'd never managed an independent investigation and only experience with public pension funds was having been a protege of Alan Hevesi during the time when he was looting them. Judge Philip Shepherd didn't take kindly to the motion they'd filed presenting this information. He effectively said he didn't regard the press (even a three month investigation by the New York Times back in the day when it could afford to have actual reporters) as a valid source of information, that anyone who had ever tried to do anything important had gotten negative press, and chided them for making ad hominem attacks.
Inside Pictet, the Secretive Swiss Bank for the World's Richest People Bloomberg
Nix Facebook's plan to create Instagram for kids, state attorneys general urge CEO Mark Zuckerberg USA Today
Don't Trust the Antitrust Narrative on Farms LPE Project
The Chip Shortage Keeps Getting Worse. Why Can't We Just Make More? Bloomberg. Wait. You're telling me the world doesn't change just because we plug new values into our spreadsheets?
#COVID19
COVID-19 is airborne, acknowledges US CDC Business Today. From India.

How Did We Get Here: What Are Droplets and Aerosols and How Far Do They Go? A Historical Perspective on the Transmission of Respiratory Infectious Diseases SSRN

* * *

The COVID-19 puzzle: deciphering pathophysiology and phenotypes of a new disease entity The Lancet. From the Abstract: "Some similarities exist between COVID-19 and respiratory failure of other origins, but evidence for many distinctive mechanistic features indicates that COVID-19 constitutes a new disease entity, with emerging data suggesting involvement of an endotheliopathy-centred pathophysiology." From Stanford's Kevin Kuo, Endotheliopathy: "The endothelium, the cell layer lining blood vessels is not a passive conduit, but can rather be thought of as an organ that interacts with both blood components as well as vascular smooth muscle. In this role, the endothelium is crucial for regulation and modulation of immune responses, coagulation, and vascular smooth muscle tone." Zeroing in, if this layperson understands correctly, on all the weird blood stuff that happens with Covid: The clotting, the strokes, etc.

* * *

FDA authorizes Pfizer-BioNTech COVID-19 vaccine for younger teens, moving US 'closer to returning to a sense of normalcy' USA Today. This "normalcy" frame is making my back teeth itch, starting with the fact that our past normal wasn't all that great.

Vaccine Production and Open Source Technology CEPR

SARS-CoV-2 B.1.617 emergence and sensitivity to vaccine-elicited antibodies (preprint) medRviv. From the Abstract: "The B.1.617 variant emerged in the Indian state of Maharashtra in late 2020 and has spread throughout India and to at least 40 countries…. We report that B.1.617.1 spike bearing L452R, E484Q and P681R mediates entry into cells with slightly reduced efficiency compared to Wuhan-1…. Furthermore we show that the P681R mutation significantly augments syncytium formation upon the B.1.617.1 spike protein, potentially contributing to increased pathogenesis observed in hamsters and infection growth rates observed in humans."

* * *

The US has got first-world Covid problems CNN. For the parts of the US that are First World, yes.

We reviewed three at-home covid tests. The results were mixed. MIT Technology Review (nvl).
China?
Man hangs on for dear life as high winds shatter glass bridge 300 feet in the air The Hill. I've always hated these things, because to me they symbolize and normalize precarity as thrilling yet safe (so it's no coincidence they've emerged now in "moderately prosperous" China as a domestic tourist thrill).

There it is, your "safety net."

The EU Suspends Ratification of CAI Investment Agreement with China: Business and Trade Implications China Briefing

China's Deep-Sea Motivation for Claiming Sovereignty Over the South China Sea The Diplomat

Carrie Lam orders another round of coronavirus testing for Hong Kong's domestic helpers, pulls plug on mandatory vaccination plan South China Morning Post

China demographic crisis looms as population growth slips to slowest ever Reuters
Worried by rise in COVID-19 cases, Taiwan bans large scale gatherings Focus Taiwan
Philippines Plans Military Hub, Sea Cameras Amid China Row Bloomberg
Agent Orange: French court rejects claim against Bayer Deutsche Welle
Myanmar
Interview with Myanmar war lord potential statesman. Thread of videos:

Interview with Col Min Tun from ArakanNationalCouncil ( Kayin AA, RakhinePyi Tatmadaw, not to be confused with Rakhine TatawAA)
by @dvbburmese
Armed resistance is the only answer but it mustn't be shortlived
No more secret political agreements
Be transparent and accountable pic.twitter.com/ZtWHNmNomR

— zwe (@ZweLwinMyanmar) May 10, 2021

I can't vouch for the provenance. This caught my eye: "We believe armed resistance is the only answer. However, these efforts mustn't be short-lived, and they need to be determined and stoic for a long time." (I'd speculate that "stoic" is the best translation of a Buddhist concept, given that the Arakan National Council is Rakhine, and I wonder what that concept is. Asia hands please comment!)

Thousands suspended at Myanmar universities as junta targets education Straits Times

National Unity Government fights junta's 'slave education' with plan to build parallel system Myanmar Now

'North Korea-Style Blackout': Myanmar Journalist Asks World To Keep Watching Vice
India
Syraqistan
Tree catches fire outside Jerusalem's al Aqsa mosque, no damage to mosque Reuters. Nevertheless, very poor optics:

מזעזע pic.twitter.com/7JM5ADoPJf

— Ayman Odeh (@AyOdeh) May 10, 2021

Jerusalem: Israel delays Palestinian eviction hearing after clashes Deutsche Welle. The first draft of history. And the second:

Change in Abstract pic.twitter.com/SwOKt4sZ4Q

— Editing TheGrayLady (@nyt_diff) May 10, 2021

Iraqi Kurdistan's authoritarian turn: western ally 'discards idea of democracy' FT
UK/EU
Zero Covid deaths for England, Scotland and NI BBC

'A slap in the face': Hundreds of frontline Covid doctors told they won't have jobs from August Independent
Biden Administration
Biden explains that workers must sell their labor power to survive:

Biden vows to enforce the UI law so no one can "game the system" to get paid not to work.

"We're going to make it clear anyone collecting unemployment who is offered a suitable job must take the job or lose their unemployment benefits." -Biden pic.twitter.com/dXwlircwNT

— Heather Long (@byHeatherLong) May 10, 2021

After walking back the minimum wage, too! Pasek amplifies:

.@PressSec: "Workers are not permitted to refuse suitable work and continue to receive [unemployment] benefits." pic.twitter.com/Csp34Up1iD

— The Hill (@thehill) May 7, 2021

Biden Administration Restores Rights for Transgender Patients NYT

U.S. Offers States $350 Billion in Aid, With Conditions Bloomberg

Op-ed: Republican and Democratic leaders are far apart on infrastructure. Here's a common-sense compromise Larry Hogan, CNBC. "A smart and targeted federal package."

Sanders pushes Medicare expansion in Dems' next big bill Politics. How civilized countries do it:

Hi I'm in Australia and saw a specialist this morning, gave them my Medicare card and by 9pm the rebate showed up in my bank account oooh socialized medicine is terrifying I have no freedom please help me

— Ben Lee (@benleemusic) May 10, 2021

Since our Medicare has a bad neoliberal infestation, starting with co-pays and deductibles, it doesn't meet the baseline for being civilized. Still, better than nothing.

Rahm Emanuel to be appointed US ambassador to Japan FT. Well, so much for the Biden administration (see e.g.).

Pentagon considers ending massive computing contract: report The Hill. Cloud computing. If the Pentagon (!) doesn't want to go ahead with it, it must be a boondoggle of ginormous scale.
Biden leading 'whole of government' response to Colonial Pipeline attack The Hill. The nature of the attack is not clear; could it really be that Colonial shut down the pipeline because its billing system was crippled?!
Pipeline Hackers Say They're 'Apolitical,' Will Choose Targets More Carefully Next Time Vice (Re Silc).
Health Care
Scripps Health CEO Confirms to Staff That Information Systems Damaged By Malware NBC San Diego. Epic fail?
Our Famously Free Press
We can defeat the corporate media's war to snuff out independent journalism Jonathan Cook

If You Believed Something Else, You Wouldn't Be Sitting Here: Notes From The Edge Of The Narrative Matrix Caitlin Johnstone
Guillotine Watch
Jeff Bezos's New Yacht Comes With Its Own Yacht? New York Magazine. The Man needs an escape pod. Sensible.
Survivors Stuck in Limbo as PG&E Fire Victim Trust Pays Out $50 Million in Fees KQED
Class Warfare
The Psychedelic Revolution Is Coming. Psychiatry May Never Be the Same. NYT (Furzy Mouse).
Antidote du jour (via):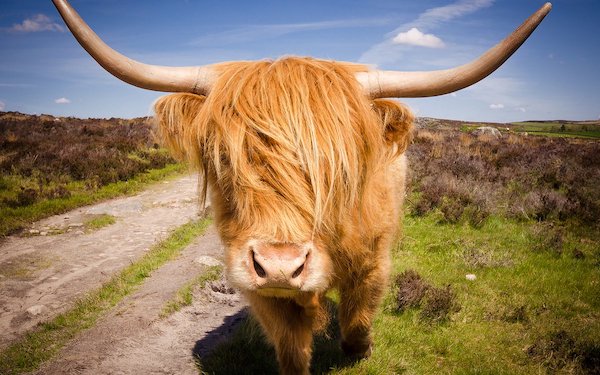 See yesterday's Links and Antidote du Jour here.