Branson Blasts Off: Mach 3 to Zero G in a Natty Blue Spacesuit Bloomberg
BUZZ OFF, BEES. POLLINATION ROBOTS ARE HERE. WSJ
The Surfside condo collapse and NYC's BQE NY Daily News
Greeks Bearing Gifts Lapham's Quarterly. Simon Winchester.
True Bromance London Review of Books. Review of Ravi Shankar biography.
The Resurrection of Bass Reeves Texas Monthly
The Tin Man Gets His Heart: An Oral History of 'Terminator 2: Judgment Day' The Ringer
When evangelical snowflakes censor the Bible: The English Standard Version goes PC Salon (chuck l)
Sea otters defy our understanding of metabolism Popular Science (The Rev Kev)
Stonehenge: Did ancient 'machine' move stones from Wales? BBC (chuck l)
Billion Years of Tectonic Plate Movement in 40 Seconds Visual Capitalist (furzy)
On This German Farm, Cows Are in Charge. Or at Least Coequals. NYT
#COVID-19
Covid: Pandemic 'is not slowing down', says WHO chief scientist, raises concern about Delta variant Scroll

Plagues, Liberal Society and the Future after Covid Settimana News (The Rev Kev)

'Countries With Leaders Supporting Science See Better Outcomes' India Spend

***

Watch | 'Estimates Suggest 25 Lakh Indians Have Died of COVID, Not 4 Lakh' The Wire

Germany Shifts Focus of Vaccine Drive to the Undecided and Skeptics Der Spiegel

South Africa ramps up vaccine drive, too late for this surge AP

Hong Kong risks falling behind competitors if strict coronavirus travel curbs remain indefinitely, business leaders warn South China Morning Post

COVID: Cuba approves emergency use of own Abdala vaccine Deutsche Welle

***

Their childhood has been stolen': calls for action to tackle long Covid Guardian

England's Covid-19 gamble as society reopens despite skyrocketing cases NBC (furzy)

Trish Greenhalgh: Freedom Day, but at what cost? The BMJ Opinion
Boris Johnson: The Prime Etonian Prospect
Class Warfare
Meet MacKenzie Scott, Our New Good Billionaire The Nation

Rent prices are soaring as Americans flock back to cities WaPo

The Ascension of Bernie Sanders NYT. MoDo.
Jewishness as property under Israeli law Mondoweiss (chuck l)
Health Care
Why do people hate universal health care? It turns out — they don't. Capital & Main

'This will shut us down': HIV prevention clinics brace for Gilead reimbursement cuts NBC (furzy)
Sports Desk
Pause, rewind, play: Fifty years before Ash Barty – story of Evonne Goolagong Cawley's Wimbledon win Scroll
Biden Administration
How the FBI played a role in the capture of Princess Latifa of Dubai Yahoo News
Waste Watch
EU Bans Many Single-Use Plastics, But Will It Work? TreeHugger
'That's Lethal, Communities Completely Exposed to This Kind of Heat' FAIR
Reservoirs are drying up as consequences of the Western drought worsen WaPo
California wildfire advances as heat wave blankets US West AP
Gas Sellers Reaped $11 Billion Windfall During Texas Freeze Bloomberg
Quest for "green" cement draws big name investors to $300B industry Ars Technica
Our Famously Free Press
TK Newsletter: Cautiously Optimistic TK News. Matt Taibbi.
Brazil
Majority of Brazilians support impeaching Bolsonaro: Poll Al Jazeera

Why Brazilian Workers Love Lula Jacobin

Covid 19 Scandal: Brazilian Military Threatens Senate  Brazil Wire
Bolsonaro's escalating rhetoric about canceling the 2022 election is coinciding with polls showing Lula almost certain to defeat him. The latest today, from @folha, shows Lula with a 21-point lead. Lula would win in the run-off by 58%-31%.https://t.co/cjHyU6bSIH pic.twitter.com/CK4kwWW1m7

— Glenn Greenwald (@ggreenwald) July 9, 2021
Myanmar
In Myanmar, the military and police declare war on medics AP
India
China?
US-China tensions take an ominous legal turn Asia Times

China looks for ways to help fill void in Afghanistan without overcommitting itself South China Morning Post
Europeans pretend to do antitrust but don't. The U.S. is starting to get into gear on big tech.

But the real action is in China. https://t.co/NrViA7Gwfc

— Matt Stoller (@matthewstoller) July 11, 2021

Antidote du Jour (via):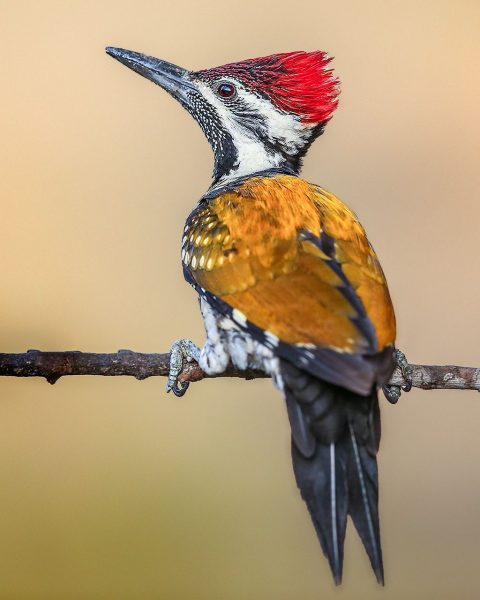 See yesterday's Links and Antidote du Jour here.