Yves here. I am still loaded for bear. My mother is in a hospital bed with one of her mattresses from a fold out bed and no rails. And don't get me started on the discharge confusion.
Thank Lambert for tossing over some links, since I am also super behind, particularly since I have to go to NYC next week for a hip checkup.
Summer Mystery: Glacier Ice Worms Rise Again In The Pacific Northwest NPR. Are glacier ice worms going to become the new feral hogs?
Urban Fish Ponds: Low-tech Sewage Treatment for Towns and Cities Low Tech Magazine (Anthony L)
Lachlan Morton Rode An Unofficial, Solo Tour De France And Beat The Pack NPR (David L)
Atmospheric carbon dioxide and warming shaped past Indian monsoons: study MongaBay (J-LS)
Flooding in Germany and Belgium leaves more than 60 dead as streets become raging torrents ABC Australia (Kevin W)
Dozens dead, more than 1,000 may be missing after floods in Germany NBC (furzy) :-(
There's going to be so much flooding in 2030 because of the moon Deseret News (David L)
Writer on the Storm Andrew Schenker, The Baffler (Anthony L)
The myth of ethical AI in war Asia Times (Kevin W)
Weed Farmers Are Building Tricked-Out Firefighting Rigs to Save Their Crops Vice (resilc)
'They have shown that this is not some impossible thing': Academic lab copies Google's big biological breakthrough Endpoint
#COVID-19
COVID-Sniffing Police K-9s In Bristol County Are First In Country CBS Boston (J-LS)
Plagues and empires aeon (Anthony L)
Science/Medicine

Severe forms of coronavirus disease (COVID-19) linked to high mortality rates might arise in a minority of fully-vaccinated individuals with many co-occurring medical conditions, finds a recent study by Israeli researchers published in the journal Clinical Microbiology and Infection.

UK/Europe

U.K. Warns Covid Curbs May Return If Cases Get Out of Control Bloomberg. Even before "Freedom Day" has arrived?

Asia

Factbox: Coronavirus outbreaks at the Tokyo Olympics Reuters (Kevin W)

Cancel the Tokyo Games—and Abolish the Olympics Forever New Republic (resilc)

JUST IN: Singapore will temporarily close hundreds of nightlife venues and bring back restrictions on dining-in just days after relaxing them after a surge in Covid cases linked to karaoke lounges https://t.co/emmiOkxXtv pic.twitter.com/SWrNgJUNho

— Bloomberg (@business) July 16, 2021

Virus spreads in S. Korean regions with lighter restrictions Seattle Times (David L)

US

The Next Covid-19 Battle Will Be About Vaccinating Kids Wired (resilc)

Tech Companies 'Enabled Misinformation,' Surgeon General Says New York Times (furzy)

Norwegian cruise company sues Florida over ban on Covid vaccine passports Guardian

Finance/Economy

The digital nomad dream is over Wired (David L). As we anticipated….

Merkel presses Biden over lifting Covid-related Europe travel ban Financial Times
China?
China snubs senior US official in worsening diplomatic stand-off Financial Times. Biden just engaged in major eye-poking. What did he expect?

For instance, this Bloomberg story is a fresh doubling down: Biden Says U.S. to Warn Business on Deteriorating Hong Kong

China's tech 'not state-of-the-art', but it is what emerging markets can afford, and China is already there South China Morning Post (resilc)
Brexit
British plans for a Troubles amnesty would breach international obligations Simon Coveney, Guardian. PlutoniumKun:

The perceived 'letting off' of soldiers for killings 50 years ago doesn't seem a big deal outside of places like Derry, but trust me, this goes down very badly and will sour the political process even more. This is one of those issues which is community wide and not just for those who are politically engaged.
Europe is provoking the world with its controversial plan to fight climate change Sydney Morning Herald (Kevin W)
Caribbean
US military once trained Colombians implicated in Haiti assassination plot, Pentagon says Washington Post via Stars and Stripes

According to the NYT, this guy helped fund the Haiti assassination plot. https://t.co/LoxZaR1FyM pic.twitter.com/SPcStUgTNL

— Jacob Silverman (@SilvermanJacob) July 15, 2021

Opinion: Haiti needs swift and muscular international intervention Washington Post

Jamaica plans to seek reparations from Britain over slavery Reuters
How the US Exported a Bloods and Crips Gang War to Belize Vice (resilc)
Myanmar
Myanmar's Electricity Sector Crippled Since Military Coup Irrawaddy
South Africa
New Cold War
Kremlin papers appear to show Putin's plot to put Trump in White House Guardian (David L). Amazing inability to 1. Admit Hillary lost on her own; any foreign meddling impact was marginal and 2. The US has been openly and unabashedly trying to get Putin ousted starting with Obama.
Syraqistan
Imperial Collapse Watch
Poland Just Bought America's M1 Abrams Tank. That's Ironic. Popular Mechanics (resilc)
Paying For It Heisenberg Report (resilc). That $3.5 trillion (over 10 years) infrastructure bill.
Kamala
More ex-staffers describe Kamala Harris's 'unpredictable and demeaning' behavior in offices Daily Mail Online (J-LS). Note Lambert had a tweet on this yesterday; story has legs.
Do You Need to Renew Your Passport? Good Luck. New York Times (resilc)
Our Famously Free Press
The Biden administration is telling Facebook which posts it regards as "problematic" so that Facebook can remove them.

This is the union of corporate and state power — one of the classic hallmarks of fascism — that the people who spent 5 years babbling about fascism support. https://t.co/U2Ee3DgXJe

— Glenn Greenwald (@ggreenwald) July 15, 2021

This is so completely fucked. Unbelievable https://t.co/dBnoK9XZEG

— Matt Taibbi (@mtaibbi) July 15, 2021
GM warns 50,000 Chevy Bolt owners to park outdoors after two car fires Autoblog (resilc)
Intel is reportedly in talks to buy the $30 billion foundry company AMD spun off a decade ago The Verge (Kevin W)
Authorities bust crypto-mining farm running on 4,000 Sony PlayStation 4s Boing Boing (resilc)
Class Warfare
Antidote du jour. Tracie H:
I believe this fellow is a Bearded Dragon (Chameleon). He lives at the little Orange County Zoo in Irvine, California and likes visitors. He says to tell you, "Bring dandelions."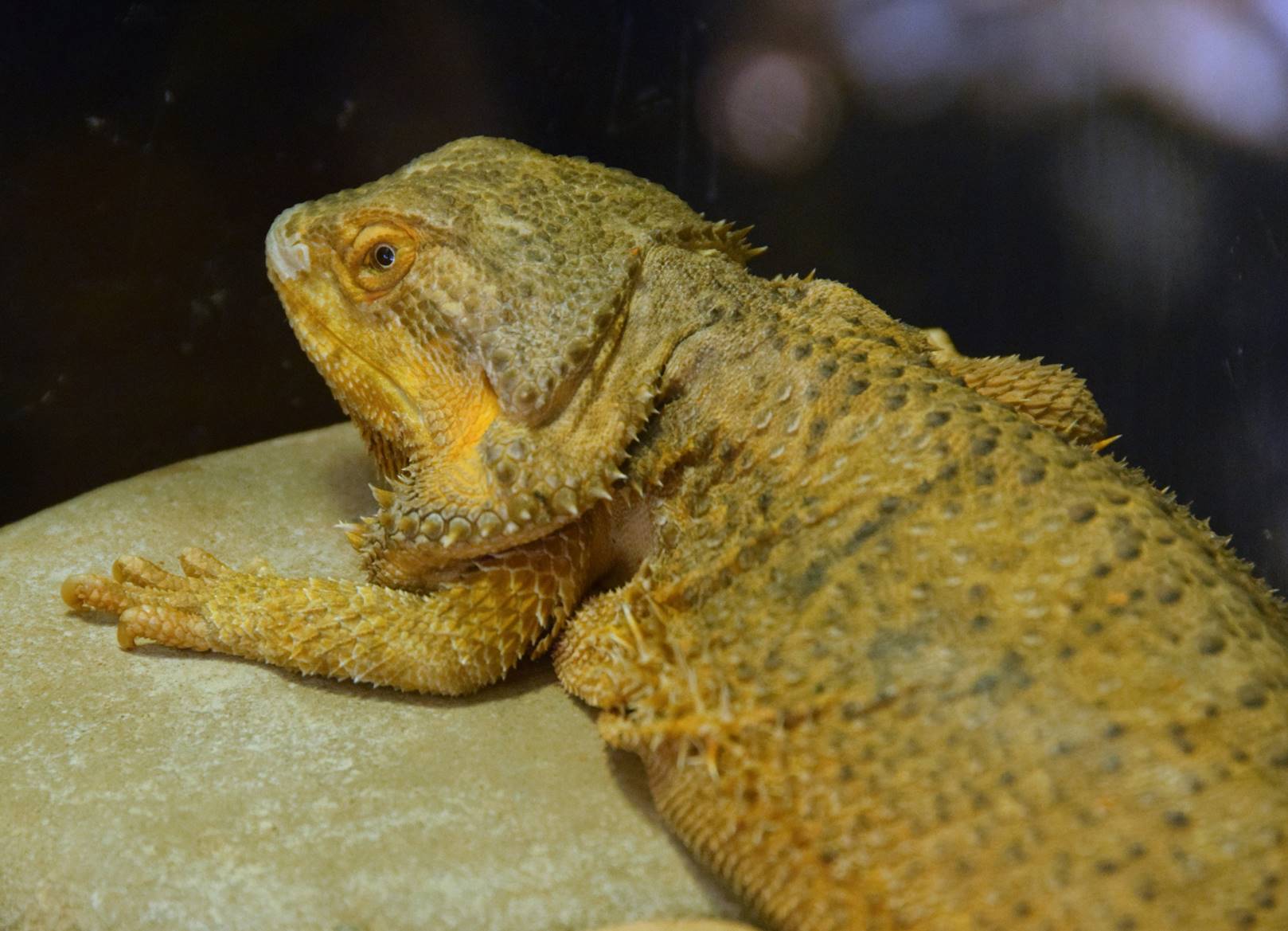 A bonus (guurst):
These little baby rehab raccoons love holding their bottles themselves! ???

Credit: TikTok/@lirpag72#viralhog #raccoons #babies #adorable #rehabilitation #Virginia pic.twitter.com/YtYMiyWpZ3

— ViralHog (@ViralHog) June 30, 2021
And another sanctuary bonus (guurst):
Since arriving at The Donkey Sanctuary Ivybridge back in February, Henry and Harry have been taking some huge steps forward. ❤️

As the duo prepare for future rehoming, our team have been helping them to build their confidence and trust ➡️ https://t.co/rjDYAZtg6p pic.twitter.com/g5ZQvPvXrg

— The Donkey Sanctuary (@DonkeySanctuary) July 13, 2021
See yesterday's Links and Antidote du Jour here.