The Story of Songbirds Is a Story of Sugar The Atlantic
The Oncoming Ransomware Storm Stephen Diehl
The Robinhood Conundrum A Wealth of Common Sense
Brad Udall: Second-worst Powell inflows in more than half a century jfleck at inkstain (dk). Current and future state of the Colorado River.
The U.S. Gas Industry Is Headed for Hard Times The New Republic
#COVID19
* * *

* * *
China?
Myanmar
Telenor quits Myanmar as regime pressures telco operators Nikkei Asian Review. "Fire sale."

Stay-at-home orders in Myanmar's Yangon as COVID-19 cases spike Channel News Asia

Head of Myanmar EAO's Peace Negotiating Team Steps Down The Irrawaddy. "Peace negotiating" between the militias, it seems like. Clashes spread:

Just a few of the places where fighting has flared in Myanmar since the army seized power in a coup on February 1. Fighting has driven well over 230,000 people from their homes. https://t.co/C3K4HgXbzk #WhatsHappeningInMyanmar pic.twitter.com/lcDrX5CMHz

— Matthew Tostevin (@TostevinM) July 8, 2021
Delivery Drivers Are Using Grey Market Apps to Make Their Jobs Suck Less Vice. In Indonesia. Commentary:
Gojek is a $10B Indonesian "super app" that combines "Postmates, Apple Pay, Venmo, and Uber" serviced by an army of ojol – drivers – who are subjected to all the high-handed algorithmic horrors that gig workers everywhere suffer through.https://t.co/8g5wiICxMB

— Cory Doctorow (@doctorow) July 7, 2021
Tokyo Olympics will be held without spectators – Games minister Reuters
Syraqistan
How the FBI played a role in the capture of Princess Latifa of Dubai USA Today
UK/EU
Government's Mass Infection Plan Pushed by Great Barrington Declaration Lobbying Effort to End COVID Protections Byline Times
New Cold War
Russian Federation Sitrep 8 July 2021 Russia Observer (KW).
Haiti police say 26 Colombians, two US-Haitians took part in Jovenel Moïse assassination Guardian. Commentary:
I just taped an interview for @WarOnTheRocks. Let me share a few of the things I said re the situation in #Haiti.

1. Moise was WILDLY unpopular. While the US media wasn't covering it, there have been massive protests against him esp. in Feb. '21 but going back a few years.

— Dr. Alyssa #FreeHaiti Sepinwall (@DrSepinwall) July 8, 2021
Biden Administration
Capitol Seizure
The Chilling Message of Trump's Embrace of Ashli Babbitt Martyrdom New York Magazine. Personally, I think it represents real progress that the cops finally whacked the right sort of person.
RussiaGate
Why is a Fusion GPS attorney risking sanctions? The Reactionary (ctlieee).
Assange
The Assange Case Isn't About National Security, It's About Narrative Control Caitlin Johnstone
Imperial Collapse Watch
Florida's Condo Collapse Foreshadows a Concrete Crack-Up Wired

Subway Commuters Wade Through Waist-Deep Waters As Heavy Rainfall Triggers Flash Floods Gothamist
The Meaning Of The Native Graves The American Conservative. Hoo boy.
Guillotine Watch
Branson and Bezos in space: how their rocket ships compare FT
Class Warfare
Pandemics, plagues and innovation in history: the striking parallels between COVID-19 and the Black Death Marketplace

A Better Boom Foreign Affairs. The deck: "How to Capture the Pandemic's Productivity Potential."

Earnings Shocks and Stabilization During COVID-19 SSRN. From the Abstract: "While most workers experiencing large annual earnings declines do not receive unemployment insurance, over half of beneficiaries were made whole in 2020, as unemployment insurance replaced a median of 103 percent of their annual earnings declines. After incorporating unemployment insurance, the likelihood of large earnings declines among low-earning workers was not only smaller than during the Great Recession, but also smaller than in 2019."

'It'd be cheaper to get a black cab!' Shortage of Uber drivers sees prices DOUBLE to £46 for a four mile journey – after workers quit for delivery jobs during lockdown Daily Mail

Chef David Burke: Our payroll is 25% to 30% higher because of labor shortage Yahoo Finance

Restaurant workers across North Carolina say there's no labor shortage. It's a 'wage shortage.' The Counter

The Rust Belt's New Working Class Is Just as Exploited as the Old One Jacobin
Steve Wozniak Voices Strong Support for the Growing Right to Repair Movement Gizmodo
Antidote du Jour (via):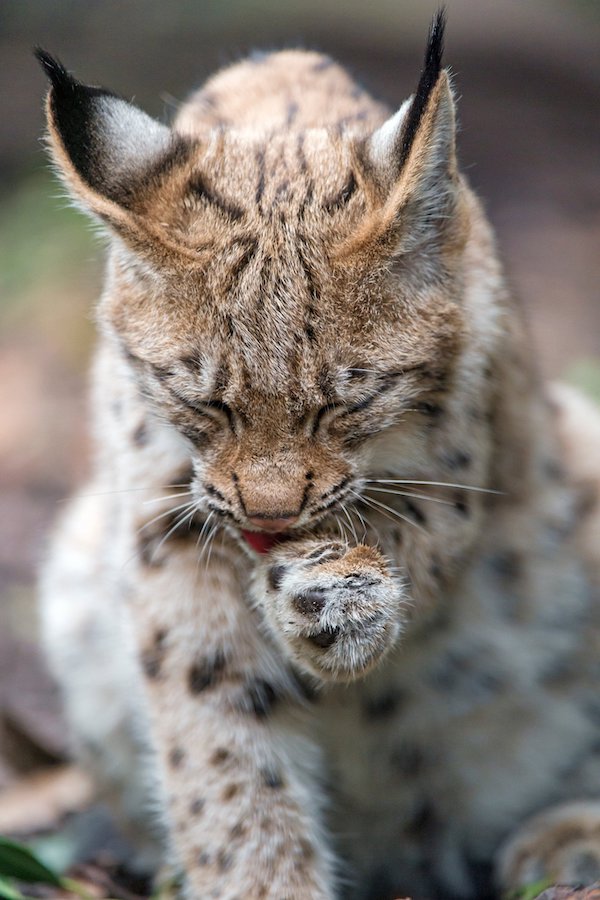 See yesterday's Links and Antidote du Jour here.