Goose flying upside down is simply showing off, say experts WGME
Endangered Sumatran tigers recovering from COVID in Jakarta zoo Al Jazeera (Re Silc).
Proportionality in bank regulation and supervision – a joint global survey (PDF) Bank of International Settlements. Proportionality: "[S]upervisory practices should be commensurate with the risk profile and systemic importance of the banks being supervised."
Pandemic fuels broadest global house price boom in two decades FT
From Rag to Label Vagabond
#COVID19
Where a Vast Global Vaccination Program Went Wrong NYT. On Covax, whose ambitions may have been vast, but whose performance has not been: 640 million doses projected, 163 million delivered. The Times buried the lead deep. Paragraph thirteen (!): "Driven by …." Except no, there are in fact two non-profits. Paragraph eighteen (!!): "Covax was the answer, bringing together , Gavi and the Coalition for Epidemic Preparedness Innovations, or CEPI; the World Health Organization; and UNICEF, which would lead delivery effort." The reporters seem not to know that Gates is a major funder of WHO, so that's really NGOs. Ditto Unicef, so , of the total of four mentioned. So a more accurate headline might read: "How Bill Gates and Four NGOs He Funds Butchered Covax." Just saying.

* * *

Opinion: Require the vaccine. It's time to stop coddling the reckless. Ruth Marcus, WaPo

Say goodbye to persuasion: Vaccine mandates may be coming — but will they be legal? Jonathan Turley, The Hill. This post from October 2020 is looking pretty good. The topic was contact tracing, but the thinking applies with even more force to vaccination. Quoting Paul Romer:

It's very hard for me to believe that anyone would call for mandatory vaccination without regulatory approval, if only because that guts the credibility of the regulators for the next pandemic. Pressuring regulators to fast-track approval — as if the regulators didn't know the tastk was important! — does the same thing. But here we are.

* * *

Fluid Dynamics of Respiratory Infectious Diseases (PDF) Lydia Bourouiba, Annual Review of Biomedical Engineering. Long, but super-interesting. From Section 3:

Exhalations do not eject isolated [Mucosalivary fluid (MS)] droplets into the environment. Exhalations—ranging from speaking to yelling, coughing, and sneezing—are made up of whose physical properties have significant implications for the range and longevity of the ejected mucosalivary droplets and, hence, for their fate, their range of contamination in space and time, and associated risk-assessment and risk-mitigation strategies… it is not the size of the droplets at emission that determines their range but rather the characteristics of the warm and moist gas cloud that is emitted and carries them forward. Only after the emitted cloud slows down sufficiently do droplet and residue sizes become important determinants of dispersal in background low-velocity indoor airflows (a few centimeters per second) and penetration of the respiratory system."

Well worth a read for aerosol stans, because it gets past sterile debates about particle size.

* * *

Fauci: 'I don't think we're going to see lockdowns' Politico. People think lots of things. Sometimes they change their minds.

Pair of travellers from U.S. fined $20K each for fake vaccination documents CBC
China?
Transport into Beijing halted in bid to guard capital 'at all costs' amid Covid-19 surge South China Morning Post

Hong Kong Cantopop star Anthony Wong and democrat charged by anti-corruption watchdog over 'election songs' Hong Kong Free Press

Behind the Rise of U.S. Solar Power, a Mountain of Chinese Coal WSJ

Optimistic, diverse, dynamic, moving forward:

No, it's not a glass bridge… and he's 1000 feet up.

A worker cleans part of the Aizhai Suspension Bridge in Hunan Province, China. pic.twitter.com/9TDCdwjbdO

— Thos Major (@ThosMajor) August 1, 2021

Once upon a time:

The aloofness of Pax Sinica (review) Branko Milanovic, Global Inequalty
Myanmar
Myanmar democracy movement moves out of jailed Suu Kyi's shadow France24. Will the warlords figure out that hanging together under Federalism and the NUG is better than hanging separately under the Tatmadaw? Maybe never. Jake, it's Naypyitaw.

Myanmar coup has no constitutional basis East Asia Forum. As reporting using the phrase "caretaker government" implies. Meanwhile:

Six months and one day since Myanmar's junta seized power, more protests against military rule #WhatsHappeningInMyanmar pic.twitter.com/ic8zAszJ6W

— Matthew Tostevin (@TostevinM) August 2, 2021
India
India's Jobless Rate Drops to Four-Month Low as Virus Ebbs Bloomberg
If I read this correctly, the poor have gotten worse off in both India and China from 2011-2019:
This is probably just a guesstimate, but look at the top: only 21M Chinese and 3M Indians at $50/day, which is only $18k per year.

That's either way too low — or it means Asia still has 10-100X growth in front of it. https://t.co/RVs7CBZgVQ

— Balaji Srinivasan (@balajis) August 1, 2021
Canberrans are burning through firewood this winter and suppliers can't keep up with demand ABC Australia
Kenyan entrepreneur turns water hyacinth weed into cooking fuel Reuters
Syraqistan
Israel's foreign minister said he has ordered the nation's diplomats to push for UN action France24

One year on, political interference besets Beirut blast probe Agence France Presse

The last survivor of the Arab Spring has fallen – as the Middle East returns to a dark past Independent
Peru's Finance Minister May Calm Markets But Challenges Remain Bloomberg
UK/EU
COVID boosters for wealthy nations spark outrage Nature
Biden Administration
US authorities scramble, trade blame as millions face eviction Agence France Presse. Pelosi trains the blame cannons on a new target:

The CDC has the power to extend the eviction moratorium. As they double down on masks, why wouldn't they extend the moratorium in light of delta variant?

— Nancy Pelosi (@SpeakerPelosi) August 1, 2021

Public health expert: 'Biden absolutely declared a victory too soon' The Hill

Schumer: Democrats 'on track' to pass bipartisan deal, $3.5T budget The Hill
Police State Watch
They're Normalizing Police Robots By Calling Them "Dogs" Caitlin Johnstone. Kill them with fire.
Big Brother Is Watching You Watch
Meet Paragon: An American-Funded, Super-Secretive Israeli Surveillance Startup That 'Hacks WhatsApp And Signal' Forbes

Grieving Parents of Murdered Mexican Students on List of Suspected Targets of Military-Grade Israeli Spyware OCCRP
Sports Desk
Empty Olympic stadiums offer psychologists a rare opportunity FT
Guillotine Watch
A new thing rich people are into: absolutely enormous crystals Los Angeles Times. Lovely photos. Best caption: "Crystalarium in West Hollywood sold this white quartz throne to a customer who lugged it aboard his yacht despite its 900-pound weight."

Ex-Wife's Property, Utah Ranch: How Wealthy Secure High Bails Bloomberg
Editorial: We froze and Abbott got paid – $1 million from the billionaire profiteer of Texas' deadly storm Houston Chronicle. So the problem would be?
Class Warfare
$15 wage becoming a norm as employers struggle to fill jobs AP

A video response to Representative Tom McClintock's description of wildland firefighters as "unskilled labor" (video) Wildfire Today (AC).
Revealed: the true extent of America's food monopolies, and who pays the price Guardian (Re Silc).
If You Think Flying Sucks, Try Renting a Car New York Magazine
Antidote du jour (via):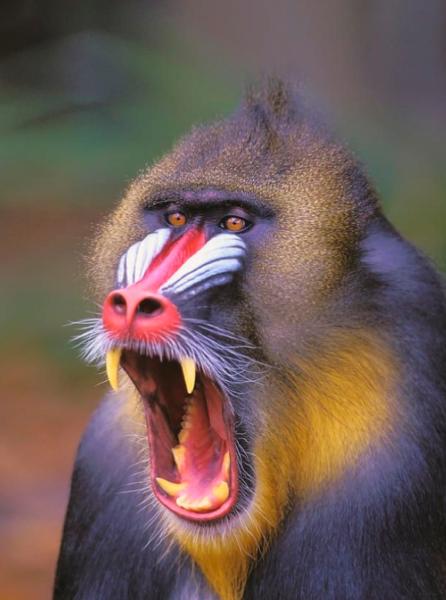 See yesterday's Links and Antidote du Jour here.