Ratty comes home: water voles thrive again on Hertfordshire riverbank Guardian
How the Cuttlefish's Robust Memory System Defies Old Age Wired
Ten Observations on Lullabies The Honest Broker
5 Commonly Used Idioms in the Tech Industry gitconnected
Back from the wilderness Times Literary Supplement.
The Turning Point review – how Charles Dickens built Bleak House Guardian
Has an Old Soviet Mystery at Last Been Solved? New Yorker
Toddler girl, 1, survives three nights in thick forest with bears and wolves Daily Mirror
Intrepid brewer risks scalding to recreate recipe for long-lost medieval mead Ars Technica
A Famous Honesty Researcher Is Retracting A Study Over Fake Data Buzzfeed News
#COVID-19
In Los Angeles, This Covid-19 Surge Is Different From Earlier Outbreaks WSJ

'I believe in your freedoms, but I recommend you take the vaccines': Donald Trump is BOOED at Alabama rally while encouraging his supporters to get COVID-19 shots Daily Mail

Mississippi COVID-19 patients who refuse to self-isolate could face fines, jail time The Hill

Mask, vaccine conflicts descend into violence and harassment AP

US sees jump in vaccinations amid devastating delta surge Ars Technica

Vaccine resistance in the military remains strong, a dilemma for Pentagon as mandate looms WaPo

***

As Delta Variant Surges, Faculty Urge Their Colleges to Change Course Chronicle of Higher Education

'It's impossible': Lack of Covid safeguards overwhelm school nurses NBC (furzy)

***

FDA Issues 'You Are Not a Cow' Warning After Livestock Drug Use Bloomberg

The FDA Is Begging You Not to Take Horse Dewormer for Covid-19 Rolling Stone

***

Remote Work May Now Last for Two Years, Worrying Some Bosses WSJ

***

Javid unveils crackdown on private Covid-19 test providers FT

Covid: Antibody tests offered to public for first time BBC

***

Confusion Reigns in Ho Chi Minh City Vietnam Weekly
Notice only those serving are masked:
This appears to be a video of @SpeakerPelosi talking to donors at the @dccc retreat this weekend in Napa. pic.twitter.com/YsqRvM16ex

— Kenneth P. Vogel (@kenvogel) August 22, 2021
Syraqistan
Well thank you Eustace Tilley for your witty theater reviews, whimsical cartoons and bitter-end defenses of counterinsurgency warfare! https://t.co/6FNNhYPa4L pic.twitter.com/nkXTKSCTWS

— Savvy & Realistic Democrat (@RealisticDemoc1) August 21, 2021
How will the NPR demographic deal with the awkward fact that their hero Obama was president for eight years of the Afghan debacle?…https://t.co/maN7WceJlv pic.twitter.com/ZrJyh22Gsm

— The War Nerd (@TheWarNerd) August 22, 2021
I've never seen such a coordinated media-military attack on a President for asserting civilian control of the military. https://t.co/BVPXHUTxed

— Matt Stoller (@matthewstoller) August 21, 2021
India
The Political Fix: What the Taliban's sudden success means for India – and Indian politics The Political Fix

When algorithms dictate your work: Life as a food delivery 'partner' Entrackr
China?
Chinese astronomers want to build an observatory in the Tibetan Plateau MIT Technology Review
Germany
Meet the New Scourge of German Politicians: Plagiarism Hunters WSJ

Ukraine insists Nord Stream 2 is 'dangerous' despite German reassurances Politico
The Caribbean
Haiti earthquake death toll rises as gangs attack aid convoys France 24
Biden Administration
Kamala Harris to meet Singapore's leaders on first day of Asia trip South China Morning Post
If you have a proven war criminal with blood from several continents in his hands, what do you do with him?
a) Send him to jail and/or the ICC
b) At least make sure he's nowhere near public office again
c) Give him another high-ranking post
d) Give him a column on foreign policy pic.twitter.com/VfJ68pwZHL

— venezuelanalysis.com (@venanalysis) August 22, 2021
Class Warfare
Recent Unemployment Cuts Made People Poorer Without Increasing Employment Jacobin

High Crimes And Misdemeanors American Conservative. The deck: If the consequences are big enough, like an opioid crisis ravaging America, they let you do it.
Waste Watch
Dead white man's clothes ABC (Australia) (moss)
Moving inland, storm Henri drenches Northeast US AP
Flooding in Tennessee destroys rural towns, leaving at least 21 dead, more than 20 missing Tennesseean
Greece plans to name heatwaves in the same way as storms Guardian
Landslides in Himachal Highlight Adverse Impact of Large Hydel Projects in the Himalayas The Wire
Poachers, Climate Change Are Endangering Succulents Treehugger
Health Care
Hospitals and Insurers Didn't Want You to See These Prices. Here's Why. NYT
The New Ozymandias: Twilight Reflections on the Obama Presidential Center Counterpunch
Antidote du Jour (Robert):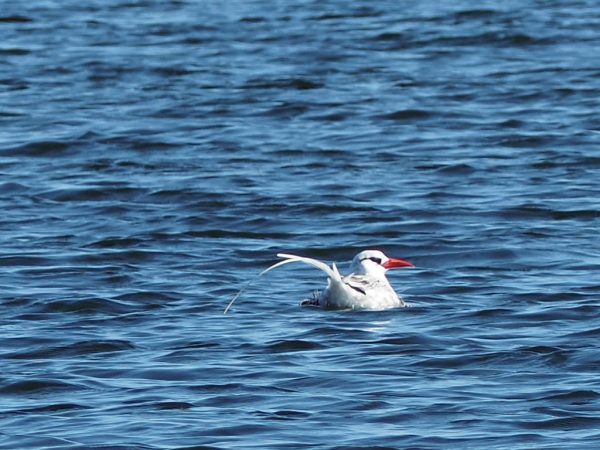 See yesterday's Links and Antidote du Jour here.