Floating Fire Ant Rafts Form Mesmerizing Amoeba-Like Shapes Smithsonian. From June, still germane.
Why have gray wolves failed to gain a foothold in Colorado? High Country News
Central bank digital currency: the future starts today Bank of International Settlements
Supply chain crisis will leave permanent scar, UPS warns FT
9/11
#COVID19
Anti-SARS-CoV-2 Monoclonal Antibodies NIH. "Preliminary data suggest that monoclonal antibodies may play a role in preventing SARS-CoV-2 infection in household contacts of infected patients2 and during skilled nursing and assisted living facility outbreaks…. Three anti-SARS-CoV-2 monoclonal antibody products currently have Emergency Use Authorizations (EUAs) from the Food and Drug Administration (FDA) for the treatment of mild to moderate COVID-19 in nonhospitalized patients with laboratory-confirmed SARS-CoV-2 infection who are at high risk for progressing to severe disease and/or hospitalization." Three anti-SARS-CoV-2 monoclonal antibody products currently have Emergency Use Authorizations (EUAs) from the Food and Drug Administration (FDA) for the treatment of mild to moderate COVID-19 in nonhospitalized patients with laboratory-confirmed SARS-CoV-2 infection who are at high risk for progressing to severe disease and/or hospitalization." Bamlanivimab plus etesevimab, casirivimab plus imdevimab, and sotrovimab.

Current status of therapeutic monoclonal antibodies against SARS-CoV-2 PLOS Pathogens. From the Conclusion: "The mAb biotherapeutics are a promising strategy for immediate treatment/prophylaxis or in situations where vaccines are less effective—such as in immunocompromised individuals, young, elderly, and vaccine-hesitant individuals. MAbs can also be rapidly tailored, selected, or mined towards new variants. For this, we need more intensive studies to track viral evolution, analyze the human antibody repertoire, identify and develop pan-coronavirus NAbs that target evolutionarily conserved epitopes. These efforts will enable rapid and dynamic reconfiguration of existing NAb cocktails to cull new surges that are driven by SARS-CoV-2 variants."

SARS‐CoV‐2‐neutralising monoclonal antibodies for treatment of COVID‐19 Cochrane Library. Metastudy. From Main Results: "We identified six RCTs that provided results from 17,495 participants with planned completion dates between July 2021 and December 2031. Target sample sizes varied from 1020 to 10,000 participants. Average age was 42 to 53 years across four studies of non‐hospitalised participants, and 61 years in two studies of hospitalised participants…. The evidence for each comparison is based on single studies. None of these measured quality of life. Our certainty in the evidence for all non‐hospitalised individuals is low, and for hospitalised individuals is very low to moderate. We consider the current evidence insufficient to draw meaningful conclusions regarding treatment with SARS‐CoV‐2‐neutralising mAbs. Further studies and long‐term data from the existing studies are needed to confirm or refute these initial findings, and to understand how the emergence of SARS‐CoV‐2 variants may impact the effectiveness of SARS‐CoV‐2‐neutralising mAbs. Publication of the 36 ongoing studies may resolve uncertainties about the effectiveness and safety of SARS‐CoV‐2‐neutralising mAbs for the treatment of COVID‐19 and possible subgroup differences."

* * *

Grotesque conflicts of interest on NIH ivermectin non-recommendation Trial Site News (nc).

Thanks, Dr. Fauci! National Library of Medicine. Damn. What's that slurping sound? Truly offensive hagiography from a putatively scientific organization of civil servants.

* * *

I Got A 'Mild' Breakthrough Case. Here's What I Wish I'd Known NPR (DL).

Massive numbers of new COVID–19 infections, not vaccines, are the main driver of new coronavirus variants The Conversation

Are We Wearing the Wrong Masks? MedPage Today. Commentary on the large Bangladesh mask RCT. "Had we done this study a year ago, we would have been able to provide important health guidance." Most NC readers, at least, sorted out that N95 > surgical > cloth pretty fast, though I don't know how broadly the general population did.

Lewis County hospital to stop delivering babies after staff resign, refuse vaccine mandate NCPR. An anecdote….
China?
Beijing to break up Ant's Alipay and force creation of separate loans app FT. Whatever's preventing us from doing similar has nothing to do with democracy, the rule of law, judicial precedent, rights, etc.

Cover Story: The Rapid Fall of China's Most Famous Corporate Raider Caixin Global. The URL is a little more pointed: "cover-story-the-debt-crisis-of-former-corporate-raider-baoneng". Commentary:

7/7
We are likely to see this story played out many more times. Beijing should either rescue companies in trouble early or liquidate them quickly. The longer the process of deterioration, the higher the financial distress costs to the economy.

— Michael Pettis (@michaelxpettis) September 13, 2021

To include or not include? China-led SCO weighs Iranian membership The Turbulent World of Middle East Soccer. SCO = The eight-member China-led Shanghai Cooperation Organization which also groups Russia, India, Pakistan, Kazakhstan, Uzbekistan, and Kyrgyzstan.
Asean's focus on Mekong issues is crucial for region's water security South China Morning Post
Myanmar
Myanmar shadow government reaps diplomatic harvest Nikkei Asian Review. And speaking of the NUG:

Burma's NUG has announced that it has fired and blacklisted 13 members of the Myanmar Central Bank, including the bank's deputy director general, for refusing to partake in the civil disobedience movement. pic.twitter.com/lIQPMEzfc8

— DVB English (@DVB_English) September 12, 2021

From Boycott to Bombings: PDFs launch D-Day war on Mytel Democratic Voice of Burma. Give war a chance:

#Myanmar's military has responded to anti-coup demonstrations with excessive force, killing hundreds of peaceful protesters. As military violence throughout the country has increased, armed defense groups have emerged to protect local communities. https://t.co/OxPJsFtHFp pic.twitter.com/kUzjVe6RLh

— Armed Conflict Location & Event Data Project (@ACLEDINFO) September 11, 2021
India
India looking to tax cryptocurrency trades and ecosystem in the country -ET Now Reuters
UK/EU
The Old Country Yasha Levine
The Caribbean
El Salvador's bitcoin experiment is already going wrong — and what else could happen Protocol
Biden Administration
Manchin, Sanders at odds over $3.5 trillion budget resolution ABC
MMT and the deficit myth Lars P. Syll
As Texas ban on abortion goes into effect, a religion scholar explains that pre-modern Christian attitudes on marriage and reproductive rights were quite different The Conversation (ctlieee).
Police State Watch
Association of Jail Decarceration and Anticontagion Policies With COVID-19 Case Growth Rates in US Counties JAMA. From the Conclusion: "the absence of strong federal public health policies in the US has resulted in a high level of variability in state- and county-level policy responses. This situation now allows for comparative analyses to inform effective policy making…. [O]ur results suggest that the globally unparalleled system of mass incarceration in the US, which is known to incubate infectious diseases and to spread them to broader communities, puts the entire country at distinctive epidemiologic risk."
Sports Desk
Against Kids' Sports Culture Study
Imperial Collapse Watch
After Afghanistan: No Post-American world Adam Tooze, Chartbook (naval construction) and The new age of American power Adam Tooze, New Statesman.
Man Who Made Millions Overcharging for Printer Toner Is Going to Prison Vice. The dude went into the wrong line of work. He should have chosen mortage-backed securities. Or Bitcoin.
NY county worker charged in digital currency mining scheme AP
Class Warfare
Review: The Long Deep Grudge: A Story of Big Capital, Radical Labor, and Class War in the American Heartland Labor Notes. From 2020, but I love the book title.

Be Your Own Boss: More Co-op Businesses Are Returning Workers' Power Mother Jones
How Important Is It to Us that No One Gets Anything for Free, Ever? Invisible People (dcblogger).
How floating islands can make urban waterways green and clean CNN
Antidote du Jour (via):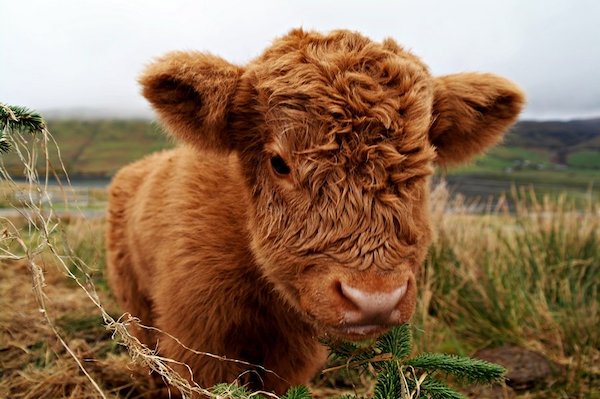 Bonus Antidote:
A group of bears took a dip in a pond at South Lake Tahoe, California, splashing around in the water after the Caldor Fire in the area.

Bear activity has increased in the area since the wildfire, according to officials. https://t.co/1BkWtvjMMk pic.twitter.com/0HMuK7qVI3

— ABC News (@ABC) September 12, 2021
See yesterday's Links and Antidote du Jour here