At 101, she's still hauling lobsters with no plans to stop ABC
Why the Bezzle Matters to the Economy Michael Pettis, Carnegie Endowment for International Peace. From August, still germane.
World Bank Ends Doing Business Report in a Landmark Victory for People and Planet Oakland Institute. Wilmer Hale's report to the Board of Executive Directors.
The U.N.'s Own Humanitarian Crisis New York Magazine
The ozone hole over the South Pole is now bigger than Antarctica New Scientist
A Just Transition Needs a Job Guarantee Pavlina R. Tcherneva, Project Syndicate
#COVID19
Beyond 'vaccinopia': Rapid tests should play a larger role in Biden's Covid-19 plan Daniel P. Oran and Eric J. Topol, STAT. I've heard that vaccinopia is especially virulent among younger medical professionals. Hence, perhaps, Topol's intervention.

How to tackle vaccine hesitancy FT

Vaccinating insurers against pandemics – a review of capital requirements for pandemic risk Bank of International Settlements

* * *

A Lifeline from Buenos Aires David O'Reilly, RESCUE with Michael Capuzzo. As readers know, I'm not wedded to any particular repurposed anti-Covid treatment or prophylactic. But our system for evaluating them is shamefully bad, and constant, galvanic moral panics among the PMC, and censorship in the press, aren't helping. (If they did, ivermectin sales in the United States would not have soared.) To be fair, moral panics mean clicks. I forgot about that. Sets the table for a response to: A Prominent Study Said Ivermectin Prevents COVID, But The Data Is Suspect Buzzfeed.

* * *

The impact of co-circulating pathogens on SARS-CoV-2/COVID-19 Surveillance How concurrent epidemics may introduce bias and decrease the observed SARS-CoV-2 percent positivity The Journal of Infectious Disease. Results: "We find that a non-SARS-CoV-2 epidemic strongly increases SARS-CoV-2 daily testing demand and artificially reduces the observed SARS-CoV-2 percent positivity for the duration of the outbreak. We estimate that performing one multiplex test for every 1,000 COVID-19 tests on symptomatic individuals could be sufficient to maintain surveillance of other respiratory viruses in the population and correct the observed SARS-CoV-2 percent positivity." And the Conclusion: "Correction of the positivity rate can be achieved by using multiplex PCR tests, and a low number of samples is sufficient to avoid bias in SARS-CoV-2 surveillance."

Longitudinal Trends in Body Mass Index Before and During the COVID-19 Pandemic Among Persons Aged 2–19 Years — United States, 2018–2020 Morbidity and Mortality Weekly Report, CDC. From the summary: "Among a cohort of 432,302 persons aged 2–19 years, the rate of body mass index (BMI) increase approximately doubled during the pandemic compared to a prepandemic period. Persons with prepandemic overweight or obesity and younger school-aged children experienced the largest increases."

* * *

Gottlieb: CDC hampered U.S. response to COVID Axios. This seems to be the first insider's book deal out of the box. Worth a read (the review, I mean).
China?
Nuclear submarines give Australian military an edge and could deter China further South China Morning Press. For reference:
US stands in 'unshakeable alliance' with Australia – as China says AUKUS deal 'intensifies arms race' Sky News
Australian PM says he made clear to France possibility of scrapping submarine deal Reuters
Myanmar
NUG: No choice but to declare 'defensive war' NHK. "She also said the declaration was made as the NUG had learned of the military's plans with the monsoon season about to end." Myanmar's monsoon season is said to end in late October, but climate change means that firm dates are up in the air.

Finding fault lines within the Tatmadaw Frontier Myanmar. Like I've said, wake me when a unit defects en masse, with its leadership.

Myanmar junta to put Suu Kyi on trial for corruption France24. Guys, come on. Meanwhile:

The main protest colum of Taze Township, Sagaing, marched against Myanmar's military dictatorship today (Sep 16).

Photos: CJ#WhatsHappeningInMyanmar pic.twitter.com/BNJieHjTsr

— Myanmar Now (@Myanmar_Now_Eng) September 16, 2021

Great courage, considering the possible consequences.
Coronavirus concerns see China halt Vietnam's US$1 billion dragon fruit trade South China Morning Post. Traces on packaging (i.e., fomites). So, interesting.
Malaysia's Bodek Culture Asia Sentinel
India
India's Modi Gets a Three-Week Birthday Bash as Popularity Dips Bloomberg

In Osmanabad: crop insurance, no assurance People's Archive of Rural India
The Koreas
Top court confirms one-year prison term for ex-presidential aide in illegal surveillance case Yonhap News Agency. Wow, I wonder what it's like to live in a country where the rule of law applies to high officials.
Court rules against officials in landmark Jakarta pollution case Al Jazeera. Ditto.
Syraqistan
Lebanon judge seeks arrest of ex-minister charged in Beirut blast Al Jazeera. And ditto.
Afghanistan
UK/EU
Biden Adminstration
The DOJ Moves To Block The Purdue Pharma Bankruptcy Deal That Shields The Sacklers NPR
Health Care
The next step in immorality: charging to create and cure disease British Medical Journal. "The next step in immorality is to charge patients to become sick and be paid to help with treatment. It's a step that Philip Morris International, one of the world's richest tobacco companies, is seeking to take with its proposed £1bn purchase of Vectura, a pharmaceutical company that makes inhalers for respiratory diseases." Cf. Frederik Pohl and C. M. Kornbluth The Space Merchants (Galaxy, 1952):

"I came off shift dehydrated, as they wanted me to be. I got a squirt of Popsie from the fountain by punching my combination — twenty-five cents checked off my payroll. The squirt wasn't quite enough so I had another — fifty cents. Dinner was drab as usual; I couldn't face more than a bite or two of Chicken Little. Later I was hungry and there was the canteen where I got Crunchies on easy credit. The Crunchies kicked off withdrawal symptoms that could be quelled only by another two squirts of Popsie from the fountain. And Popsie kicked off withdrawal symptoms that could only be quelled by smoking Starr cigarettes, which made you hungry for Crunchies . . . Had Fowler Schocken thought of it in these terms when he organized Starrzelius Verily, the first spherical trust? Popsie to Crunchies to Starrs to Popsie?
Our Famously Free Press
OK, Seriously CJR. Teen Vogue.
New Cold War
The U.S. Army's Iron Dome could be headed to Ukraine Politico. Certainly useful against rockets fired by Hamas….

Novichok Secret Paralyzes British Doctors Following German Doctor's Disclosures Dances with Bears
Imperial Collapse Watch
The Romans and Intellectual Disciplines Yale University Press Blog
Class Warfare
Glen Ford Memorial Gathering YouTube (live stream scheduled for Saturday, September 18 at 2pm ET). One of the greats, sadly lost.
Antidote du Jour (via):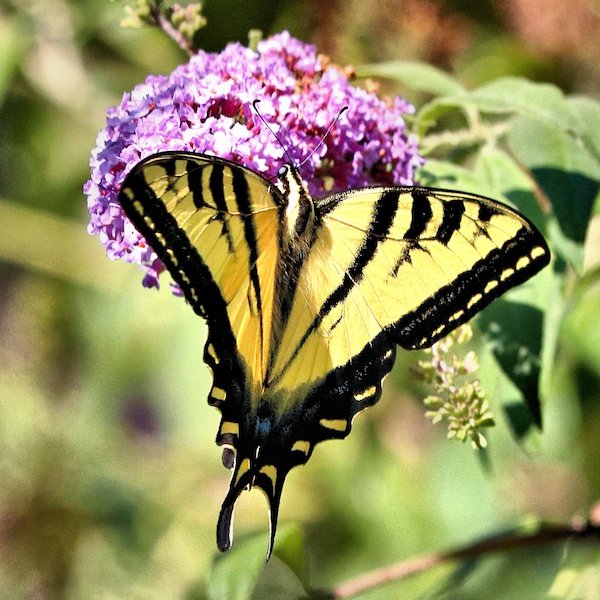 Bonus antidote (EJ):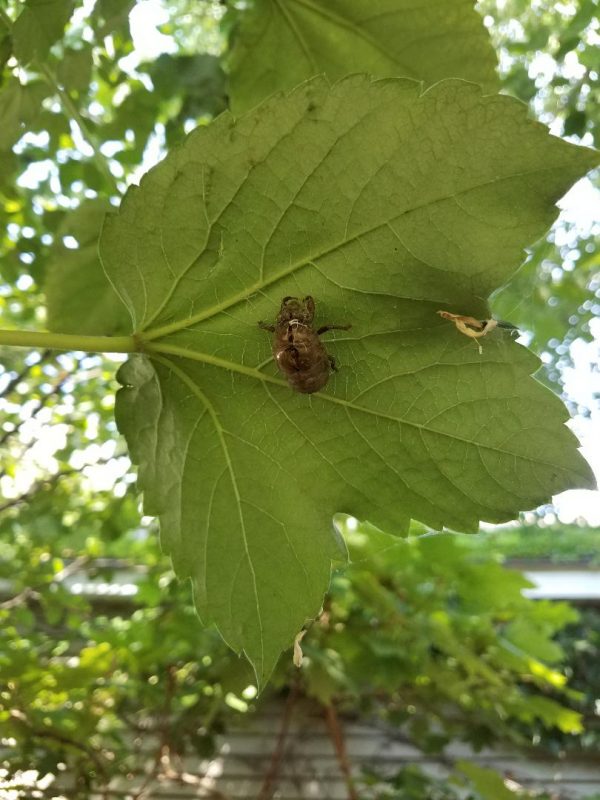 See yesterday's Links and Antidote du Jour here: