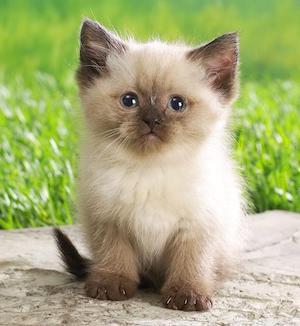 We're excited to announce another "Double Your Donations" challenge. Loyal donor Sarah Henry has stepped up to issue another super-sized challenge, as she has for our annual fundraisers since 2017. She will match the next 30 donations of $100 and the next 40 of $50. So if you've been too busy to go to our donations page or send a check, you have a fresh opportunity to amp up your contribution. Make her magnanimous offer a spirited success by going to the Tip Jar now!
Readers have been sending gratifying messages: From Chris K:
I've always had a soft heart for the less fortunate among us and targeted my donations to the usual charities that help them. In recent years, however, as I've witnessed the destruction of the middle class and the takeover of our government by corporate interests, I've decided to broaden my donations to include independent reporters like you who analyze and tell the truth about what is happening. Your own writing and your aggregation of others' writing is a veritable gold mine for your readers.

I feel fortunate to have stumbled across Naked Capitalism a few years ago.
And Janice M:
I think I "found" you around 2009, and have FOMO when I miss a day scanning the site. I can be very annoying to friends and family when on vacation. But I can't think of anything more important to me than trying to understand what is going on politically and economically in our world.
And erno:
Heh, we love you too, you know. We're not making it up, you really are the island of sanity in a sea of chaos.
And Eclair:
NC has been like a Great Books on-line course for the intellectually curious. Downside of this is that it has left me pretty much isolated among friends and family. It's been a time of, "I can't believe you are still watching MSNBC, or listening to (and believing), NPR (although they still do some great reporting.)

However, my critical debating skills have been improved by the NC commentariat, as have my databanks of reliable, and often arcane, information on economics, finance, and politics. And, more importantly, encouraged by Amfortas, I have been attempting to hone my 'listening' skills, as he does, down at the Feed Store. Trying to curb my tendency to 'spread the Truth,' and listen to the Truth as understood by others.
Please make your contribution here, via check, debit or credit card, or PayPal. If you give by check (we like checks! no processor fees!), be sure to let us know by e-mailing us at yves@nakedcapitalism.com with "Sarah Henry Challenge" in the subject line.
Thanks to Sarah for her generosity, and I hope readers will respond in kind.
And if $50 or $100 is a stretch for you, don't let that stop you from making a donation if you've been planning to but haven't had time yet. Every contribution helps us meet our goals.
And you can help now and all year by telling others about our work, whether in person to friends, family, and colleagues, or in social media like Facebook and Twitter. So I hope you'll take Sarah up on her fundraiser challenge in whatever way you can!