Roving sea lion wanders through streets of Lincoln City, refuses fish, returns to ocean The Oregonian
How to Read a Jellyfish's Mind (press release) CalTech
The Science of Mind Reading The New Yorker
Private equity fees: where are the customers' jets? FT. Gensler's recent speech: "I've asked staff how we can better mitigate the effects of conflicts of interest between general partners, their affiliates, and investors. This could include considering the need for prohibitions on certain conflicts and practices."
The Rising Tide of Semiconductor Cost Fabrioated Knowledge
#COVID19
U.S. CDC says all adults should get COVID-19 booster shots Reuters

FDA review finds Merck's COVID-19 pill effective, but flags safety concerns LA Times

Resetting international systems for pandemic preparedness and response BMJ. WHO's Independent Panel for Pandemic Preparedness and Response. Maybe clean their own side of the street:

Maybe start by announcing clearly and unambiguously that Omicron, like other variants of SARS-CoV-2, is airborne and to prevent transmission we need well-fitting high-filtration masks, ventilation/filtration of air, minimising time indoors PLUS vaccination? #OmicronIsAirborne https://t.co/TayEMDPfL2

— Trisha Greenhalgh (@trishgreenhalgh) November 29, 2021

Victories against AIDS have lessons for COVID-19 Anthony Fauci, Nature. Now that Nature is overtly partisan, this is an extremely unfortunate endorsement.

Follow the Money, Not the Latest Covid Variant Bloomberg

* * *

Do vaccines protect against long COVID? What the data say Nature. "At present, public-health officials are flying blind when it comes to long COVID and vaccination."

The majority of SARS-CoV-2-specific antibodies in COVID-19 patients with obesity are autoimmune and not neutralizing International Journal of Obesity. From the Abstract: "SARS-CoV-2 infection induces neutralizing antibodies in all lean but only in few obese COVID-19 patients. SARS-CoV-2 infection also induces anti-MDA and anti-AD autoimmune antibodies more in lean than in obese patients as compared to uninfected controls…. Our results highlight the importance of evaluating the quality of the antibody response in COVID-19 patients with obesity, particularly the presence of autoimmune antibodies, and identify biomarkers of self-tolerance breakdown. This is crucial to protect this vulnerable population at higher risk of responding poorly to infection with SARS-CoV-2 than lean controls."
China?
Myanmar
A Rohingya Remembers Myanmar's Brutal Crackdown in 2017 The Diplomat
Sri Lanka kitchens blow up as gas crisis deepens Channel News Asia
India
Purity or power: India's coal quandary Channel News Asia
Ethiopia's Breakup Doesn't Have to Be Violent Foreign Policy
The Russia-Africa situation analysis report Foreign Policy News
Xi Pledges a Billion More Vaccines for Africa in Wake of Omicron Bloomberg
Syraqistan
Talks to revive Iran nuclear deal resume; US stays distant AP

Even Israeli Intelligence Falls Under Sway of Rabbis Tikun Olam
UK/EU
Prime Minister Johnson's flagship policy meets reality in one English city Reuters

Boris Johnson Unsure How U.K. One Country But Also Four The Onion

The 'soul-destroying' impact of the pig crisis – and why it's happening Sky News

The Secretive Prisons That Keep Migrants Out of Europe The New Yorker. The deck: "Tired of migrants arriving from Africa, the E.U. has created a shadow immigration system that captures them before they reach its shores, and sends them to brutal Libyan detention centers run by militias." So Clinton and Obama's invasion of Libya has an upside after all!
Biden Administration
Supply Chain
Our Famously Free Press
The New York Times' Jake Silverstein concocts "a new origin story" for the 1619 Project WSWS
L'Affaire Joffrey Epstein
Maxwell, Epstein were 'partners in crime,' prosecutor says AP

Jeffrey Epstein was a '21st-century James Bond' targeted for his mystery and money, Ghislaine Maxwell defence says Independent. So Epstein had a handler? Does the handler have a name?

The FAA accidentally disclosed more than 2,000 flight records associated with Jeffrey Epstein's private jets Business Insider
Trump Legacy
Suspicious, Insecure Trump 'Most Difficult' President To Brief On Intel, CIA Report Reveals HuffPo. "Trump 'doubted the competence of intelligence professionals and felt no need for regular intelligence support.'" After the Steele Report? Encroyable.
Imperial Collapse Watch
No way around it, all regime change policies are bound to crash and burn Responsible Statecraft
Guillotine Watch
Memorabilia dealer to fly diamonds, personal photos on space station Space.com
Class Warfare
Win for Alabama Workers as NLRB Orders New Union Vote After Amazon's Alleged Misconduct ScheerPost

Striking US coal miners say windfall for private equity forced pay to be cut FT

Policy Response Instrumental in Shaping the Pandemic's Impact on Inequality Morning Consult
In Search of Victor Grayson Tribune. A cautionary tale.
Antidote du Jour (via):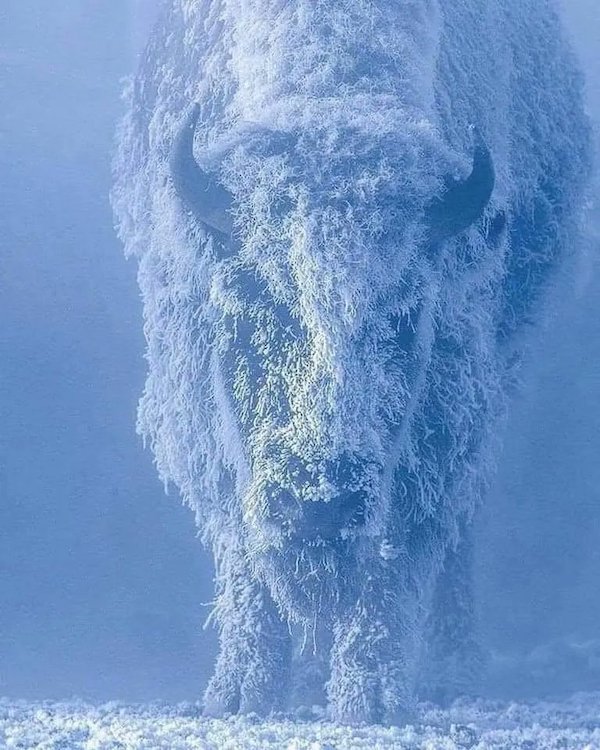 Bonus antidote:
Because you want to see a bouncy baby bison enjoy the first snow of the year.

Credit: Imgur/sparklepinyglitter pic.twitter.com/fHj8OzLfnG

— Danny Deraney (@DannyDeraney) November 26, 2021
See yesterday's Links and Antidote du Jour here.