The Impossible Politics of Johnny Cash The Atlantic
The week in wildlife – in pictures Guardian
Storm Drains Keep Swallowing People During Floods Pro Publica
SantaCon returns to NYC NY Post
Former FedEx driver charged for dumping thousands of dollars worth of packages into Alabama ravine N Y Daily News
Why Donna Summer was "one of the original rock stars" BBC
Burying Leni Riefenstahl: one woman's lifelong crusade against Hitler's favourite film-maker Guardian
For 50 years, CT scans have saved lives, revealed beauty and more Science News
#COVID-19
Amid violent threats, lawmaker ditches bill to make unvaxxed pay hospital bills Ars Technica

Scholz denies Germany is divided over COVID vaccinations Deutsche Welle

***

The Omicron variant can likely outcompete Delta — and that could worsen the U.S. Covid-19 epidemic Stat

Denmark's Omicron surge is a warning to the rest of world Business Times

Covid: First people in UK hospitals with Omicron variant BBC

***

"It Will Make Scientific Sense To Offer Booster after Three Months" Der Spiegel

University of Florida launches formal investigation after reports of the destruction of Covid-19 research data CNN has (GM)

***

As Omicron Looms, Large Swathes Of India Are Still Unvaccinated India Spend

Omicron Variant Threatens to Upend Southeast Asia's COVID-19 Recovery The Diplomat

Hong Kong to require quarantine camp stay for travellers from US France 24
Class Warfare
Noncompetes aren't just bad for workers, they are bad for firms trying to hire those workers. https://t.co/73yJToliL7

— Matt Stoller (@matthewstoller) December 11, 2021
Amazon better get their ass kicked for either(/all) building a warehouse in the middle of tornado central (orange lines are previous tornado tracks) that collapses when a tornado passes over, not having an adequate safe-room or not evacuating workers when a tornado was coming. https://t.co/P6t3gE5MVb pic.twitter.com/qIsTNN7TcD

— Nathan Ruser (@Nrg8000) December 11, 2021
COP26/Climate Change
G7
China's Xi and Russia's Putin dominate the G7 Reuters

G7 nations warn Russia of 'massive consequences' if it invades Ukraine Hindustan Times
Medical Care
Over-the-Counter Hearing Aids Are Coming. Here's How to Get Ready. WSJ

Column: Leaked SoCal hospital records reveal huge, automated markups for healthcare LA Times
Our Famously Free Press
Blast from the past: PG&E continues to privatize San Francisco's electricity Yasha Levine
Julian Assange
The Judicial Kidnapping of Julian Assange Counterpunch. John Pilger.

The Assange Case Is The US Defending Its Right To Lie: Notes From The Edge Of The Narrative Matrix Caitlin Johnstone
This is exactly right https://t.co/vYZ4MZafZt

— Matt Taibbi (@mtaibbi) December 12, 2021
Amazing: Here are what leading press freedom and civil liberties groups — Committee to Protect Journalists, Reporters Without Borders, Freedom of the Press Foundation, and ACLU — tweeted about one of the gravest attacks on First Am press freedoms in years in the Assange case: pic.twitter.com/F6kw9ZIMGx

— Glenn Greenwald (@ggreenwald) December 11, 2021

Biden Administration
Middle Eastern autocrats sigh relief: the U.S. signals Democracy Summit will not change policy Responsible Statecraft. Nothing fundamental will change.
Where is #BlueNoMatterWho on this? https://t.co/yU0hFv8Zvc

— Susan Sarandon (@SusanSarandon) December 11, 2021

Trump Transition
Hillary Clinton predicts Trump running again in 2024, calling it a 'make-or-break point' Today

Trump says he 'liked' Obama during Florida event with Bill O'Reilly New York Post

In Bid for Control of Elections, Trump Loyalists Face Few Obstacles NYT
Evangelicals stay silent on Trump's 'fuck Bibi' comment, signaling the movement's confusion as one of its heroes turns on another. https://t.co/LquwvGrCdG

— Amir Tibon (@amirtibon) December 12, 2021

Imperial Collapse Watch
— Mark Ames (@MarkAmesExiled) December 10, 2021

France
Éric Zemmour is no fascist – he's the creature of the French establishment Open Democracy
Old Blighty
Sleaze and scandal threaten Tories in one of their safest seats FT
India
Beyond COP26: Why India Needs a Climate Investment Framework The Wire

Without a clear framework on closure of coal mines, India's transition to renewables will be messy Scroll

Mamata Banerjee's National Ambitions Aren't Working Out How She Planned The Wire
Russia
What Putin really told Biden Asia Times Pepe Escobar
The ESG  Mirage Bloomberg
Groves of Academe
The Quiet Scandal of College Teaching Liberties
China
Amid Tensions With Turkey, China Is Putting the Kurdish Issue in Play The Diplomat

China in Africa: no more hard cash as debt-hit nations battle Covid-19 disruptions South China Morning Post
Myanmar
Revolutionary government of Myanmar @NUGMyanmar takes another step to legalize cryptocurrency USD tether to facilitate the economy of revolution. @Tether_to pic.twitter.com/4rB3A3jV5l

— Civil Disobedience Movement (@cvdom2021) December 11, 2021
Syraqistan
The Secret History of the U.S. Diplomatic Failure in Afghanistan New Yorker

The Dam Granta
Turkey
Turkish president calls social media a 'threat to democracy' The Hill

Antidote du Jour (via):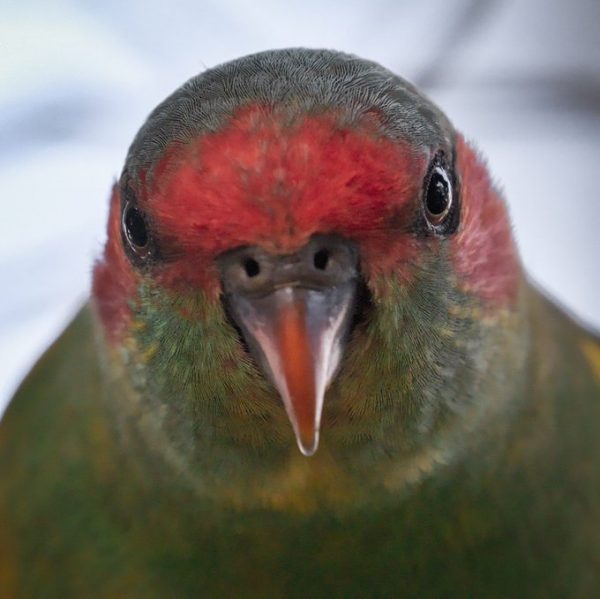 See yesterday's Links and Antidote du Jour here.