Dear patient readers,
Lambert and I, and many readers, agree that Ukraine has prompted the worst informational environment ever. We hope readers will collaborate in mitigating the fog of war — both real fog and stage fog — in comments. None of us need more cheerleading and link-free repetition of memes; there are platforms for that. Low-value, link-free pom pom-wavers will be summarily whacked.
And for those who are new here, this is not a mere polite request. We have written site Policies and those who comment have accepted those terms. To prevent having to resort to the nuclear option of shutting comments down entirely until more sanity prevails, as we did during the 2015 Greek bailout negotiations and shortly after the 2020 election, we are going to be ruthless about moderating and blacklisting offenders.
–Yves
P.S. Also, before further stressing our already stressed moderators, read our site policies:
Please do not write us to ask why a comment has not appeared. We do not have the bandwidth to investigate and reply. Using the comments section to complain about moderation decisions/tripwires earns that commenter troll points. Please don't do it. Those comments will also be removed if we encounter them.
P.P.S. One of our mods is on holiday till the end of the month, so comment liberation may take longer than usual. We are very sorry! Please be patient.
* * *
Why boa constrictors don't suffocate when they squeeze their prey to death Science
For Markets and Ukraine, 'Good' Scenarios Are Gone John Authers, Bloomberg
The car will triumph, again Noah Smith, Noahpinion. I'm long stupid, so, yes.
Climate
#COVID19
White House diverges from CDC, focuses on aerosol COVID spread Center for Infectious Disease Research and Policy (ChiGal). From the White House:

Let's clear the air on COVID. 🌬️
@AlondraNelson46 writes about how proper ventilation and air filtration in homes, schools, and businesses can reduce the transmission of #COVID19. https://t.co/zEZYZpQK4q

— White House Office of Science & Technology Policy (@WHOSTP) March 23, 2022

I don't wish to seem churlish, but "Covid Is Airborne" is short and sweet. More, it commits to a theory of transmission, unlike "Clear the Air," which could mean anything (though I can see why it might be more meaningful in internal Administration deliberations). Still, why not say it?

* * *

Association of COVID-19 with risks of hospitalization and mortality from other disorders post-infection: A study of the UK Biobank (preprint) medRxiv. n=412,096 . From the Abstract: " (non-hospitalized) (HR=1.237, 95% CI 1.037-1.476) and mortality from neurocognitive disorders (HR=9.100, 95% CI: 5.590-14.816), as well as hospital admission from a few disorders such as aspiration pneumonitis, musculoskeletal pain and other general signs/symptoms."

How it started:

For those who don't agree that the vaccinated can return to pre-pandemic normal, I ask: What should we all do? Perpetual masking? Forever not dining out, avoiding large weddings & indoor gatherings, etc? Virtually everything has risk, and zero covid is not a viable strategy.

— Leana Wen, M.D. (@DrLeanaWen) March 23, 2022

How it's going:

For those who don't agree that we can return to pre-Salmonella normal, I ask: What should we all do? Perpetual refrigeration? Forever thoroughly cooking, avoiding restaurants with poor hygiene, etc? Virtually everything has risk, and zero Salmonella is not a viable strategy.

— David Kent, water worm (@DaveJamesKent) March 24, 2022

* * *

It is not too late to achieve global covid-19 vaccine equity BMJ

Trying to Solve a Covid Mystery: Africa's Low Death Rates NYT
China?
Ukraine war: China does not support UN vote blaming Russia for humanitarian crisis South China Morning Post

China factories set up 'bubbles' to ride out Covid lockdowns FT
Japan's hardcore train fans accused of going off the rails Agence France Presse
Myanmar
Myanmar Junta Deploys Militias in Key Strategic State The Irrawaddy
'Troubling the Water' author chronicles the fate of the Tonle Sap Globe_
Australia alarm over China security deal with Solomon Islands Al Jazeera
India
25,000 Children In 12-14 Age Group Receive Corbevax Times of India
New Not-So-Cold War
* * *

* * *

* * *
Biden Administration
Biden says NATO has "never been more united" amid Ukraine crisis CBS. Brussels summit.

Biden heads to Poland following emergency summits in Brussels CNN
Supply Chain
Health Care
Undisclosed industry payments rampant in drug-trial papers Nature. Australia.
Assange
Guillotine Watch
'Will l be allowed a cleaner, or a driver?' Life after sanctions for a Russian oligarch FT. No, of course not, but why not for all oligarchs?
Class Warfare
Pivotal week kicks off for Amazon unionization campaigns The Hill

Hershey workers at Virginia plant vote against unionizing Reuters

A short tutorial on how wage labor works:

Wayne Pankratz of @Applebees says that higher gas prices are great for business because most employees live check to check and hopefully they can start lowering wages. pic.twitter.com/BiRfeSmsYX

— Rob Gill 🇨🇦❤️🇺🇦 (@vote4robgill) March 23, 2022
'Testosterone-Fueled Bear Pit' Discourages Women From Economics Bloomberg
Antidote du jour (via):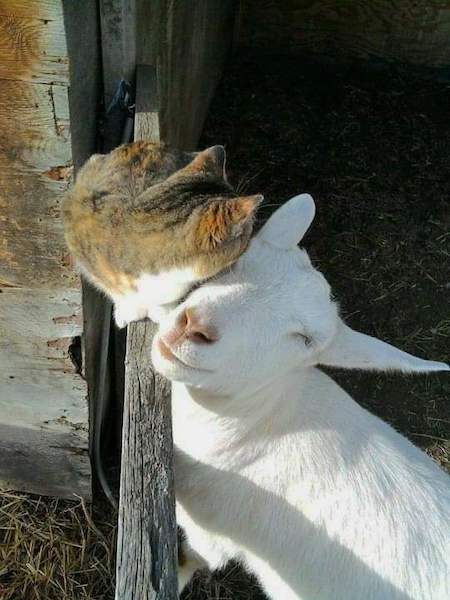 "May I take your cat and goat?"
See yesterday's Links and Antidote du Jour here.