War and Imagination The Hudson Review
The Varieties of Bullshit Peter Ludlow
Meeting of Romantic Minds American Scholar
How the first ever pop star blazed a trail of innovation BBC
Elusive Big-Nosed Blobby Frog Found in Peru TreeHugger
Climate change, COVID loom over Alaska's 50th annual Iditarod Sled Dog Race Reuters
#COVID-19
Coronavirus: Beijing ramps up response to Hong Kong's raging fifth wave, bringing Vice-Premier Sun Chunlan into anti-epidemic efforts South China Morning Post

***

Covid pandemic sparks steep rise in number of people in UK with long-term illness Guardian. KLG25 highlighted the following text:

More than a third of working-age people in the UK now suffer from a long-term illness, with new figures showing a dramatic rise since the pandemic began. Post-Covid conditions, including long Covid, breathing difficulties and mental-health problems, are among the causes, according to disability charities and health campaigners.An Observer analysis of the Office for National Statistics' (ONS) labour market status of disabled people figures shows that nearly 14.2 million people in the UK aged 16 to 64 said they had a health condition lasting for at least 12 months in 2021 – a rise of 1.2 million during the two years of the pandemic.

Levels of long-term ill-health had been rising more slowly before the emergence of Covid, at an annual average of about 275,000 cases a year between 2014 and 2018, but the rapid increase over the last two years highlights the health problems facing the UK, says the disability charity Scope.

California Retools Its Fight Against COVID, Pledging Equity Capital & Main

Truckers protesting Covid mandates are amassing outside the capital. NYT

New York Governor Drops By Brooklyn Bar to Hype Up To-Go Cocktails Eater NY

Mayor Eric Adams Lifts Restaurant Vaccine Checks. Some Owners Might Keep Them Anyway The City
New Not-So-Cold War
Newspaper headlines: 'Merciless Putin' and PM's six-point plan BBC

Ukrainian refugees near 1.5 million as Russian assault enters 11th day Reuters

Russian Forces Pound Civilians, as Putin Likens Sanctions to a 'Declaration of War' NYT (David L)

Visa and Mastercard suspend operations in Russia FT

Sergey Karaganov: Russia's new foreign policy, the Putin Doctrine Signs of the Times (MH). From February 23; still germane. By Professor Sergey Karaganov, honorary chairman of Russia's Council on Foreign and Defense Policy, and academic supervisor at the School of International Economics and Foreign Affairs Higher School of Economics (HSE) in Moscow

The Point: What's the endgame in Ukraine? YouTube (MH). Interview with Sergey Karaganov.

India's moment to shine Gilbert Doctorow

Amid Tussle Between Russia & Ukraine, Is The West Fighting A Proxy War? | Arnab LIVE YouTube. Today's must watch video. The tussle, aka shouting – and I mean that literally, not metaphorically – starts about 12 minutes in. Boy, do I miss Indian tv. Yes, I am aware this is Arnab Goswami, and that his Republic TV is a reliable BJP mouthpiece. In fact, that's precisely why I'm linking to these videos. Goswami wouldn't be pressing his arguments if they weren't squarely aligned with Modi's neutrality policy (which enjoys strong support across the Indian political spectrum, including from the opposition). You'll see nothing like this on mainstream US television –  including Goswami raising Biden's son's Ukrainian business connections around minute 42. Goswami followed this segment with a second, equally riveting segment #Westdon'tpreach,Why Should India Not Be Pragmatic About Its Policy On The Ukraine Crisis? | Arnab LIVE YouTube. He minces no words in condemning US policy. As well as shredding guests who try to misrepresent India's UN position.

For a small taste of Goswami on the latter theme (from another program, I've not managed to locate the complete clip):

India respond to pressures by US and UK to force India supports the condemnation and sanction of Russia by using threats and sanctions on India! pic.twitter.com/uklDaENAGJ

— Conan4thepeople (@4thepeople15) March 5, 2022

Getting the Hook: The Met Cancels Opera Singer for Refusing to Condemn Putin Jonathan Turley

Valery Gergiev and the Nightmare of Music Under Putin New Yorker

Too Close to Putin? Institutions Vet Artists, Uncomfortably. NYT

'War destroys everything': Russian culture workers denounce war in Ukraine France 24

Thomas Tuchel says Chelsea fans should not have chanted for Roman Abramovich at Burnley BBC

Greek in Mariupol: "The fascist Ukrainians would kill me, they don't let us leave the city" (VIDEO) Greek City Times<

Turkey on Russia's invasion of Ukraine: It's complicated Responsible Statecraft

Europe Fears It Could Be Too Late to Shake Off Russian Gas Addiction WSJ

Will war fast-track the energy transition? Deutsche Welle. Magical thinking.

US and allies preparing for a Ukrainian government-in-exile> Al Mayadeen

Iran Nuclear Deal Threatened by Russian Demands Over Ukraine Sanctions WSJ

Lawmakers in both parties see limits on US help for Ukraine The Hill

US works with Poland to provide Ukraine with fighter jets FT

White House weighs three-way deal to get fighter jets to Ukraine Politico

U.S. Officials Travel to Venezuela, a Russia Ally, as the West Isolates Putin NYT

Hacktivists Stoke Pandemonium Amid Russia's War in Ukraine Wired

Why Are There So Many Indian Students in Ukraine? The Diplomat

Avoid Unnecessary Risk, Evacuation of Students From Sumy India's Priority: MEA The Wire

Ukraine: 21 Indian sailors stuck on ship in port, maritime company says there are other vessels too Scroll
It ain't me, it ain't me
I ain't no millionaire's son, no no
It ain't me, it ain't me
I ain't no fortunate one, nohttps://t.co/2kKBQiKsIC https://t.co/fPaHyvidqI

— Rasmussen Reports (@Rasmussen_Poll) March 5, 2022
My only disagreement with Cory is that it's *always* a good time to revisit the special relationship between UK (and US) elites and Russian oligarchs. https://t.co/aB9nBnJp9C

— John Rogers (@jonrog1) March 4, 2022
France
Spirited, disruptive, impotent? Five years of Macron on the international stage France 24
Sports Desk
Master of illusion: Ball of the Century perfectly captured Shane Warne's art and his legend The Indian Express

Shane Warne: the showman who could do hard graft espn cricinfo
Waste Watch
California wants to eradicate microplastics. Will a new strategy be enough? Guardian
Climate Change
'Unscientific': Morrison government wanted IPCC to say Great Barrier Reef 'not yet in crisis' Guardian
Fractured majority allows government to withhold information on torture at CIA black sites SCOTUSblog (fresno dan). Hoisted from comments.
Class Warfare
India
Doctors Beyond Borders: The Crisis Facing Medical Students Studying Abroad The Wire

India aims to rival China in quantum computing Asia Times

'The shops are gone': How Reliance stunned Amazon in battle for India's Future Retail Reuters
Syraqistan
Ignoring the Taliban won't make them go away Responsible Statecraft.
The Taliban are not an absolute evil, they are just another less than ideal entity ruling a country. By obsessing over what is and how it came to be, we pay little heed to making the current reality better. The current humanitarian crisis, civil rights of Afghans, and the threat of terrorism that should be cause enough to push the world into a meaningful engagement with the Taliban.

usa usa is on to a new mess long in the making……..but look at the NEW! IMPROVED! NATO!
Russia Removed From Apple Maps Babylon Bee (chuck l)
Antidote du Jour (via):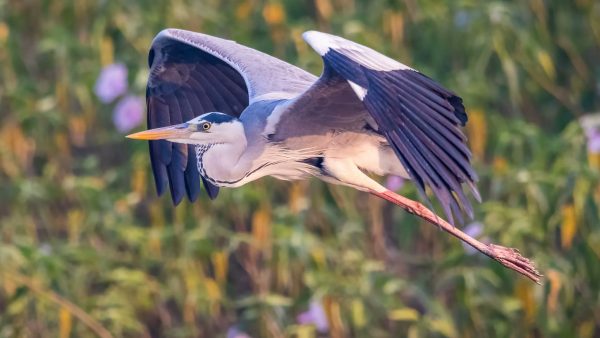 See yesterday's Links and Antidote du Jour here.