A Covid outbreak at the CalPERS' headquarters buildings in Sacramento has become so severe that the SEIU Local 1000 District Labor Council 781 President Hoang-Van Nguyen, who represents staff in the three-building compound, has published an Emergency Telework Petition on Action Network, which we've embedded below.
As you can see, Nguyen charges CalPERS with violating Department of Industrial Relations in not providing her with case counts and close contact data as required. As we'll discuss below, the likely reason for CalPERS violating employee notification requirements is that they are also violating OSHA and Cal-OSHA rules by not engaging in contact tracing.
Note that Nguyen also states that that five Divisions1 have Covid cases, which qualifies as a major outbreak, and strongly implies that CalPERS is also violating regulatory requirements by not evaluating whether to stop some or all in-office activities.
Note that CalPERS employees have informed us of additional violations, which CalPERS has denied. As we'll show below, CalPERS has also misrepresented how many cases it has, with with management reporting to a retiree group more than 50% more that CalPERS admitted to to in its communication with us.
Oh, and with am outbreak in full force, CalPERS still has cafeteria, a daycare facility and a fitness room open on its campus, so it isn't just endangering workers but children and toddlers….and even seniors!
As we'll see soon, sources indicate that CalPERS is not engaging in required contact tracing but merely notifying staffers in the work area with a positive case that they may have been exposed and need to take protective measures, like masking up. So they aren't looking into, let alone making proper notifications, of exposures via its cafeteria, its meeting rooms, the fitness room, bathrooms, or usual workplace interactions, like someone visiting a colleague who works in another part of the campus to discuss a current project.
A CalPERS employee last week who has a track record of high accuracy, sent me the following e-mail:
I have first-hand knowledge that CalPERS HQ has been experiencing COVID outbreaks in the office, and in my opinion, grossly mismanaging them. I do not know the total count, but I would imagine it is significant.

When there are COVID outbreaks, management is only notifying staff that work directly in the same area as those reporting the infection, and instructing them to work from home for the next two weeks. But obviously the infected individuals have frequented communal areas – bathrooms, conference rooms, break rooms, the cafeteria, and fitness center – and on a daily basis coming into contact with people from all over the complex.

Areas of concern:

1. Management is not notifying all staff of these outbreaks – despite the fact – that everyone theoretically could come into contact with everyone else. There is ZERO contact tracing going on to my knowledge.

2. Management is not implementing any "deep cleans" or other sanitization measures to control infection spread.

3. Management is not mandating testing for everyone coming into the office nor taking temperatures.

4. Throughout the complex, there are doors everywhere that have to be opened by hand.

5. Management continues to mandate an office-centric work environment and has taken aggressive measures to punish individuals (that have minimally violated the remote work policy) by revoking their work-at-home privileges.
This message was far more restrained than comments on Reddit: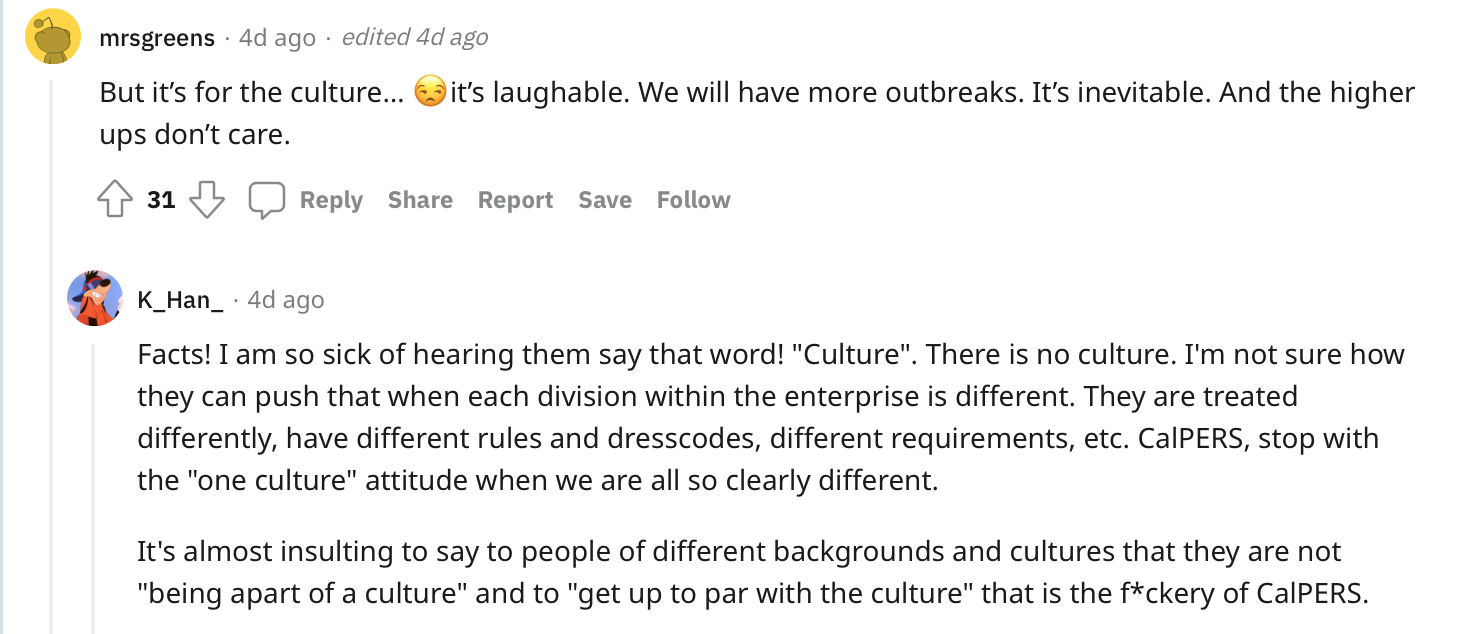 One labor leader said that there were 90 cases at CalPERS at the three buildings on the main campus alone as of early last week. A CalPERS employee on the Reddit thread guesstimated that there were between 50 and 70 cases in the same time frame. At a May 27 retiree event, a CalPERS spokescritter said that there had been 62 cases since April 1 at CalPERS. Participants at that event took that figure in context to refer only to Covid cases at the main headquarters, as in not including CalPERS' satellite offices.
Needless to say, it's hard to reconcile CalPERS' admission on May 27 with the response Brad Pacheco, CalPERS Head of Communications and Stakeholder Relations, on the evening of May 23, unless there had been an over 30% increase in the number of cases in a mere three days. That would confirm infections were out of control:
CalPERS has had 47 positive COVID cases since April 1, 2022 among our three buildings. The 90 number you cited is incorrect. We are following all state and federal health procedures. Case numbers and the number of exposure notifications sent out to team members are provided to team members monthly on our intranet as well as the guidelines, on site testing procedures and resources.
Whether the case count is correct is up for grabs. But it's flat out false to assert that CalPERS is complying with all applicable "procedures" when they obviously aren't following regulations.
The big and obvious fail is that CalPERS is not engaging in contact tracing. It's simply notifying workers who regularly sit close to the infected individual, when the standard in anyone who has been exposed for 15 minutes or more, within 6 feet, in a 24 hour period, per https://www.dir.ca.gov/oshsb/documents/Apr212022-COVID-19-Prevention-Emergency-txtbrdconsider-3rd-Readoption.pdf. The idea that CalPERS would not bother looking into interactions in the Investment Office (INVO in the Reddit clips above) and would simply deem that a Covid positive case on one floor couldn't possibly have infected someone in the same department on another floor, let alone co-workers they met for lunch or coffee or saw while working out or in a meeting.
CalPERS is required to have pre-mapped high risk, high contact areas, but their lackadaisical conduct suggests they've done nothing of the sort.2 Further confirmation comes from a follow-up e-mail:
1) The management of exposure notifications has been really poor…and I know specifically of an instance where no notifications had gone out until it was far too late and a large group of people had already tested positive. It's a day late and a dollar short. What good is the mask if you've already been in an environment with lots of people testing positive?

2) Also, when the exposure notices go out – they instruct everyone to immediately mask. Not everyone has a mask on hand and masks aren't available all over the complex…so what is one to do?
So get this…CalPERS, which in its better days was a $500 billion pension fund, is too cheap to have a box of N95s on every floor.
Remember that CalPERS has engaged in another confirmed regulatory violation, that of failing to inform employee representatives of positive cases and close contacts. Of course, if you're not doing contact tracing, faking it via using only immediate workplace neighbors would likely produce suspiciously low number, strongly pointing to a contract tracing lapse.
CalPERS is also required to provide Covid data, most importantly positive cases, to the California Department of Human Resources (CalHR) weekly. We've submitted a Public Records Act request for those documents, so we'll know in due course whether CalPERS was complying therw or not.
Those of you who are very attentive may recall the mention of risk to seniors at the very top. How could that be true?
Seniors from a retirement center across the street from CalPERS headquarters regularly come to the cafeteria to eat!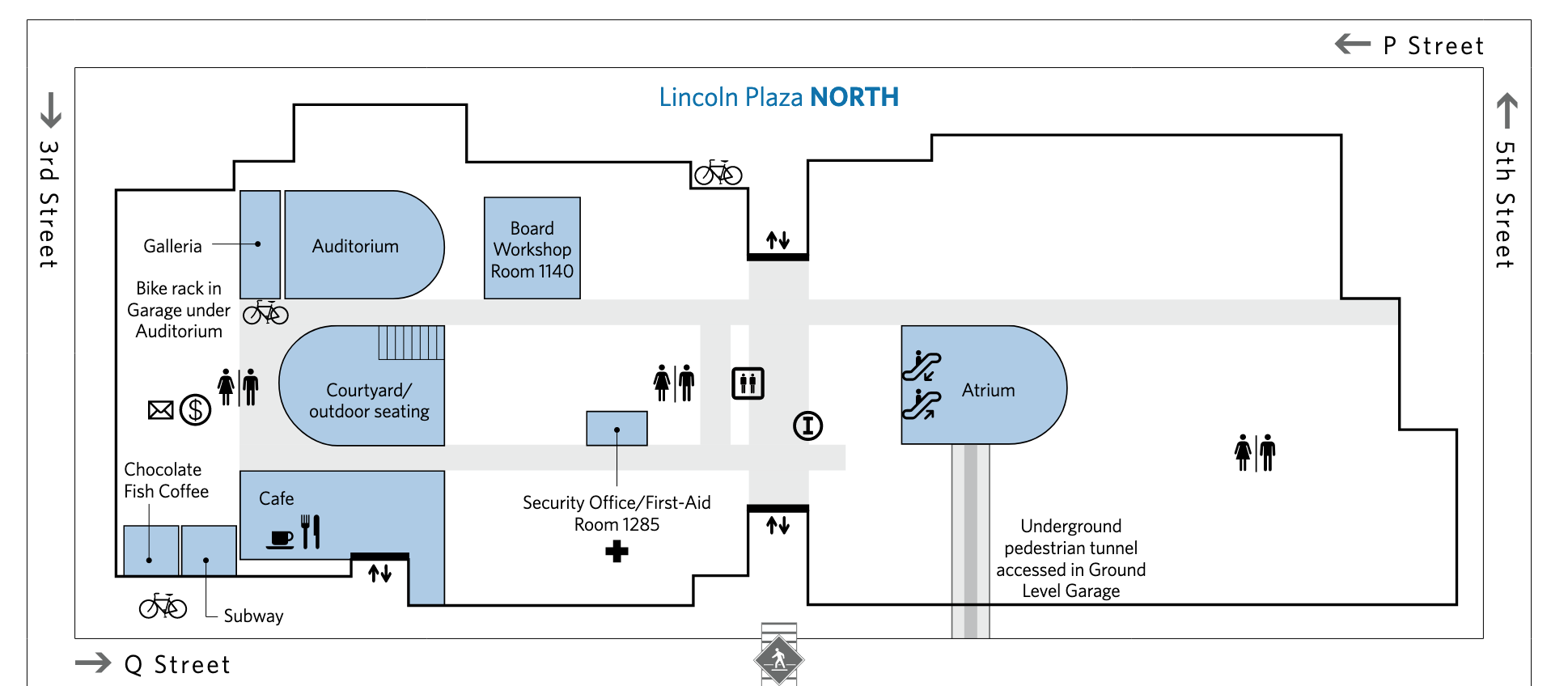 Gee, ya think people who were infected but didn't know it yet were all skipping having lunches and coffees with colleagues? That sure seems to be CalPERS default position. Any prudent manager would worry about potentially infecting cafeteria staff and anyone else who happened to be nearby….which includes not just the seniors who regularly visit the cafeteria, but vendors, consultants, and workmen.
One can anticipate that CalPERS will fall back on legalistic excuses, that it had no obligation to inform visiting members of the general public of Covid risk on its facilities. That argument seems like quite a stretch in light of Cal-OSHA requirements:
(D) In accordance with subsection (c)(3)(B), communicate information about COVID-19 hazards and the employer's COVID-19 policies and procedures to employees and to other employers, persons, and entities within or in contact with the employer's workplace.
And don't get me started on the day care center: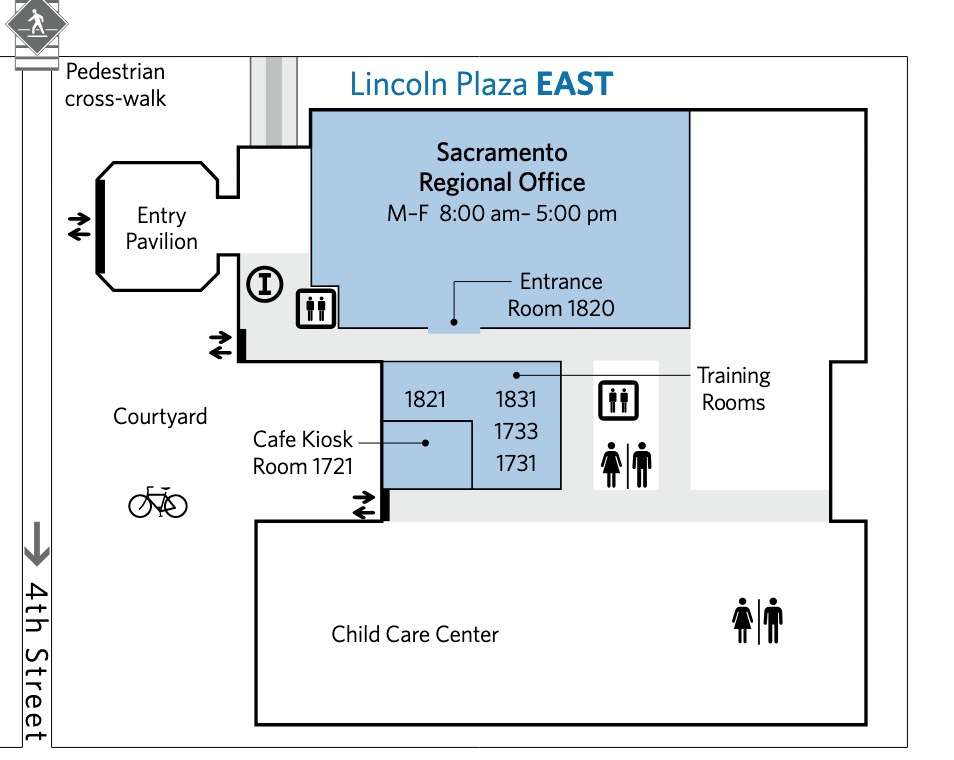 So we have yet more evidence that CalPERS' priority is not financial results, or serving beneficiaries, or even pampering staff, but promoting "culture" which is the Cult of Marcie Frost. And it isn't just wrecking investment returns and morale, it's now putting health at risk. As epidemiologist Ignacio summed it up:
Only one word: irresponsible. And a symptom of bad management or ideologically driven management: "Covid is over no matter how many cases we have."
______
1 I'm at a loss with the mention of five divisions, since the CalPERS site indicates it has four divisions and five offices. I suspect most CalPERS staff would regard the "Investment Office" as a division. If so, that would mean all the divisions are affecting, begging the question of how many of the remaining smaller "offices" are also afflicted.
2 From Cal-OSHA:
The employer shall conduct a workplace-specific identification of all interactions, areas, activities, processes, equipment, and materials that could potentially expose employees to COVID-19 hazards. Employers shall treat all persons, regardless of symptoms or negative COVID-19 test results, as potentially infectious.
1. This shall include identification of places and times when people may congregate or come in contact with one another, regardless of whether employees are performing an assigned work task or not, for instance during meetings or trainings and including in and around entrances, bathrooms, hallways, aisles, walkways, elevators, break or eating areas, cool-down areas, and waiting areas.
2. This shall include an evaluation of employees' potential workplace exposure to all persons at the workplace or who may enter the workplace, including coworkers, employees of other entities, members of the public, customers or clients, an independent contractors. Employers shall consider how employees and other persons enter, leave, and travel through the workplace, in addition to addressing stationary work.
00 CalPERS Emergency Telework Petition