Lambert and I, and many readers, agree that Ukraine has prompted the worst informational environment ever. We hope readers will collaborate in mitigating the fog of war — both real fog and stage fog — in comments. None of us need more cheerleading and link-free repetition of memes; there are platforms for that. Low-value, link-free pom pom-wavers will be summarily whacked.
And for those who are new here, this is not a mere polite request. We have written site Policies and those who comment have accepted those terms. To prevent having to resort to the nuclear option of shutting comments down entirely until more sanity prevails, as we did during the 2015 Greek bailout negotiations and shortly after the 2020 election, we are going to be ruthless about moderating and blacklisting offenders.
–Yves
P.S. Also, before further stressing our already stressed moderators, read our site policies:
Please do not write us to ask why a comment has not appeared. We do not have the bandwidth to investigate and reply. Using the comments section to complain about moderation decisions/tripwires earns that commenter troll points. Please don't do it. Those comments will also be removed if we encounter them.
* * *
Happy Memorial Day!
Eugene V. Debs: Socialist Internationalism Versus Capitalist Nationalism Jacobin
Explained: What makes Nepal's skies so dangerous? Firstpost
Scientists Just Got Closer to Understanding Why Yawns Are So Darn Contagious Science Alert (chuck l)
'The Letters of Oscar Hammerstein II' Review: Balancing the Show and the Business WSJ
UK may bring back imperial measurements – media RT (The Rev Kev)
How I fell in love with the blues The Spectator
Why Virgin Male Mice Are So Scared by The Smell of This Common Fruit Science Alert (chuck l)
Pelosi's husband charged with DUI CNN (JZ)
The Corruption of the Best: On Ivan Illich American Affairs
The Good Airman The Point
Southeast Asia's 600-year-old fusion cuisine BBC
Philosophy's gentle giant  New Statesman
The animals with an artistic eye BBC
F.B.I. Investigates Basquiat Paintings Shown at Orlando Museum of Art NYT
Turkish archaeologists discover subterranean city of Matiate Qantara
#COVID-19
Could I still be infectious after COVID isolation? And should I bother wearing a mask once I'm all better? The Conversation (The Rev Kev)

China's Lockdowns Prompt a Rethinking of Life Plans Among the Young WSJ
Monkeypox outbreak poses 'moderate risk' to global public health, WHO says Stat
New Not-So-Cold War
eMeanwhile, a major point of this @Atlantic article written by a liberal-turned-neocon – which many Dems like @McFaul are praising – is that Cheney was right all along about wanting to destroy Russia, but Bush 41 was too much of a cautious wimp to do it.https://t.co/DRuMzsl5Pg pic.twitter.com/aLGJdpDp8F

— Glenn Greenwald (@ggreenwald) May 30, 2022
I could list a hundred reasons I didn't vote for Trump. But the story that he was in bed with the GRU was 100% invented by camp Clinton – which by the way got a waiver to take $500k from a Russian bank before meeting Putin while Hilldog was the sitting Secretary of State.

— Matt Taibbi (@mtaibbi) May 28, 2022
Gunz
US Justice Department to review response to Texas school shooting Al Jazeera

Violence in America: It's Not Just About Guns Counterpunch. Patrick Cockburn.

Florida 5th grader arrested for mass shooting threat NY Post
Health Care
We live in hell: pic.twitter.com/enBFSHTs5S

— Cultural Marxism, PhD (@polusyroy) May 28, 2022
Christian nationalism on the rise in some GOP campaigns AP (re Šilc)
Doug Mastriano's Largest Donor Is Shake Shack's Bread Maker Capital & Main
The Dunce Party The Baffler
After losses in Ga., Trump sets sights on ousting Liz Cheney in Wyo. WaPo
Old Blighty
Groves of Academe
Yes, Professors 'Groom' Their Students Chronicle of Higher Education
Imperial Collapse Wtach
Time is ticking to replace the Pentagon's 1970s-era Doomsday planes Politico
Biden Administration
America's Pivot to Asia 2.0: The Indo-Pacific Economic Framework The Diplomat
India
Why did Nehru choose centralised planning over the free market? Scroll

How India Influences the Quad The Diplomat

The India Fix: Why is the Indian farmer being held responsible for controlling inflation? Scroll
Sri Lanka PM pitches reform to quell protests Deutsche Welle
The Supremes
SUPREME COURT GUTS ITS OWN PRECEDENT TO ALLOW ARIZONA TO KILL BARRY JONES The Intercept (furzy)
Big Brother IS Watching You Watch
Pay 'with a smile or a wave': why Mastercard's new face recognition payment system raises concerns The Conversation
Class Warfare
From the TimesMachine. Enthusiasm for Italian fascism among American bankers and elites was considerable in the 1920s. pic.twitter.com/MB8a0OyaGM

— Policy Tensor (@policytensor) May 30, 2022
Oh yes indeed. ✔️ pic.twitter.com/LRQZ9Dgfoq

— 💧 Ian McKay (Post hole Digger) (@inxanadudid) May 29, 2022
Worth noting Larry Summers's protege is Sheryl Sandberg, and her firm is being sued by the FTC for antitrust violations. https://t.co/cMJnl7CFUk

— Matt Stoller (@matthewstoller) May 28, 2022
Climate Change
Deaths of three Chicago women prompt urgent heat warnings Guardian

Agatha intensifies into a Cat 1 hurricane as it eyes Mexico Accuweather
Tiny Pacific island nation declares bold plan to protect 100% of its ocean Guardian
Oh Canada
First, Doug Ford 'stopped the carbon tax': how Progressive Conservatives reshaped Ontario's environmental policy The Narwhal

Ottawa set to introduce new firearms legislation Globe and Mail
China?
China's J-16 fighter jets deployed in latest joint strategic patrol with Russia Global Times
Antidote du Jour:(via)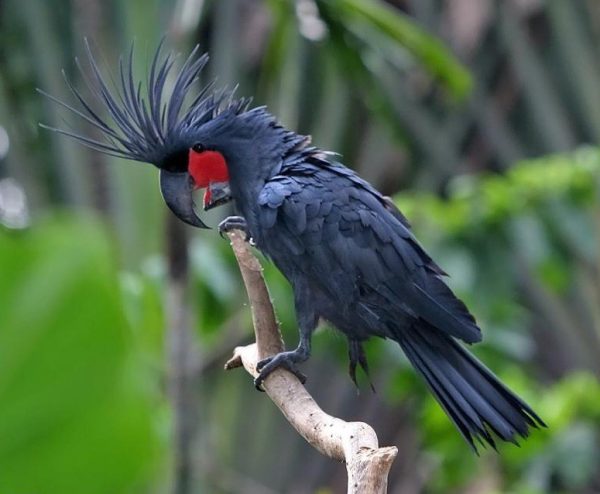 And a bonus video:
This is Roy — our very own visiting bully boy super survivor lorikeet who terrifies the cockatoos and will not take orders of any kind. His partner is Priscilla who he often sends in as decoy ie "sweet parrot". Then he turns on his hunch backed pugilistic charm @ParrotOfTheDay pic.twitter.com/yoTStl8UCS

— Feathers of Oz (@FeathersOz) May 29, 2022
See yesterday's Links and Antidote du Jour here.