Lambert and I, and many readers, agree that Ukraine has prompted the worst informational environment ever. We hope readers will collaborate in mitigating the fog of war — both real fog and stage fog — in comments. None of us need more cheerleading and link-free repetition of memes; there are platforms for that. Low-value, link-free pom pom-wavers will be summarily whacked.
And for those who are new here, this is not a mere polite request. We have written site Policies and those who comment have accepted those terms. To prevent having to resort to the nuclear option of shutting comments down entirely until more sanity prevails, as we did during the 2015 Greek bailout negotiations and shortly after the 2020 election, we are going to be ruthless about moderating and blacklisting offenders.
–Yves
P.S. Also, before further stressing our already stressed moderators, read our site policies:
Please do not write us to ask why a comment has not appeared. We do not have the bandwidth to investigate and reply. Using the comments section to complain about moderation decisions/tripwires earns that commenter troll points. Please don't do it. Those comments will also be removed if we encounter them.
***
"I Love Debauching People!": The Trailblazing Ways of Ireland's Greatest Travel Writer Afar
EARLY MODERN MEDICINE, POISON & APOTHECARY Crime Reads
Let Them Eat Fermented Protein Literary Review
Transcript: 50th Anniversary of Watergate: Inside the Case WaPo
Old World Warblers London Review of Books
Reshuffled Rivers Bolster the Amazon's Hyper-Biodiversity Wired
Apple Wants to End Passwords for Everything. Here's How It Would Work. WSJ
125 years ago, bicyclists paved the way for the Lake Washington Path — Seattle's first long, paved bike path Seattle Times
Material and immaterial Times Literary Supplement. The deck: Why we should care about cloth and how it's made
#COVID-19
Should you take a booster shot? As Covid-19 cases rise again, here's what the experts say Scroll. A view from India.

WHO's Early Probe Into COVID-19 Suggests Wuhan's Huanan Seafood Market Amplified Pandemic Republic World

Understanding long Covid will take the lived experiences of long haulers Stat

***

WTO patent waiver is the need of the hour The Hans India

WTO meet | Piyush Goyal Slams Developed Countries For Not Helping Developing Nations During COVID Republic World
US health, human rights grps today: WTO Fails Basic "Do No Further Harm" Test on Eve of Ministerial. Nations Must Reject "Poison Pill" COVID Text that Adds Obstacles to Meds Access, Doesn't Waive IP Barriers. US Govt: Deliver WTO Waiver for all COVID Medshttps://t.co/nuIdZgOxmS

— Lori Wallach (@WallachLori) June 10, 2022

New Not-So-Cold-War
A case study in American propaganda Responsible Statecraft

Russia-Ukraine live: Moscow 'destroys' depot with western weapons Al Jazeera

***

China Avers Sanctions On Russia 'not Helpful' To Stop War; Reiterates Call For Dialogue Republic World

At Shangri-La Dialogue, Ukraine War and US-China Tensions In Focus Amidst India's Absence The Wire

Creating cold war conditions in Asia isn't easy Indian Punchline

***

Estonia and the Russian World Gilbert Doctorow
La belle France
A Mélenchon Government Would Shake the Foundations of Neoliberalism in Europe Jacobin

Takeaways from the first round of France's parliamentary elections France 24
1/6
Former Trump campaign manager to testify at 'Big Lie' hearing Reuters

U.S. Rep. Adam Kinzinger says Trump lacks 'mental capability' to be president again if he believed election was stolen Chicago Tribune
Gunz
Senators strike bipartisan gun safety agreement Politico

'Bipartisan' Senate Deal on Guns Deemed "Pathetically Weak" Common Dreams
Shithole countryhttps://t.co/iZP2eaJkrI

— Mark Ames (@MarkAmesExiled) June 12, 2022
Gonna be wild when Democrats don't end the filibuster and pass their agenda for fear of what Republicans would do in the majority without the filibuster — and then Republicans take power and end the filibuster anyway and do whatever they want.

— David Sirota (@davidsirota) June 12, 2022
Chinese hackers exploited years-old software flaws to break into telecom giants  MIT Technology Review
Facebook advertising algorithm may have given the GOP a social media edge over the Democratic Party: report Alternet
Syraqistan
Brookings president resigns amid FBI foreign lobbying probe AP
Biden Administration
China?
Messy Summit of the Americas highlights contrast in US, China hosting styles South China Morning Post
Japan: What's behind Okinawans' falling life expectancy? Deustche Welle.
Imperial Collapse Watch
Top Gun And American Decline American Conservative
The Supremes
Ruth Bader Ginsburg was put on the court because she was a big business friendly social climber. Her choices always reflected that. https://t.co/mOeaaZoITS

— Matt Stoller (@matthewstoller) June 12, 2022
'Extraordinarily Self-Centered': As a Roe Reversal Looms, RBG Admirers Wrestle with Her Legacy Politico
Shortages
Gas prices hit new record high The Hill
Rethinking Prison Tourism Marshall Project
Class Warfare
While Elites Fret About Inflation and Worker Wages, CEOs Are Robbing Us Blind Jacobin

No House for You, Kid Los Angeles Review of Books

Dire Straits New York Review of Books
Our Famously Free Press
A New Muckraking Newspaper From Ralph Nader Takes On Congress and Its Dirty Secrets Capital & Main
California Dreaming
The California exodus continues as residents head south of the border CNBC
Climate Change
India pushes for funding to mitigate climate crisis risk Hindustan Times

The race against time to breed a wheat to survive the climate crisis Guardian

Amid global warming, Bangladesh's historic coastal mosques stare at an uncertain future Scroll
Waste  Watch
Turkey
Explained: Turkey's battered economy and Erdogan's attempts to fix it Middle East Eye
Japan: What's behind Okinawans' falling life expectancy? Deustche Welle.
India
Antidote du Jour (via):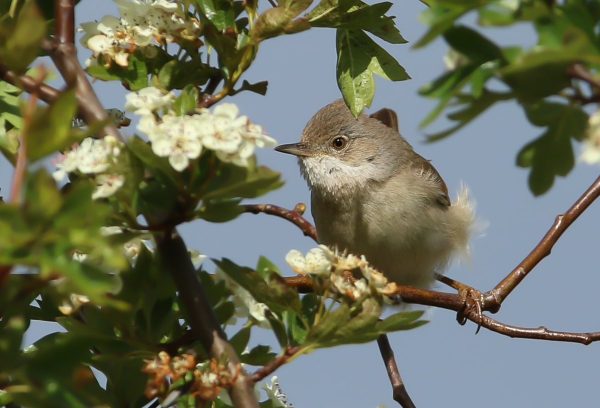 See yesterdays Links and Antidote du Jour here.