America is going through one of its regular paroxysms of grief and outrage over yet another mass school shooting, this one in Uvalde, Texas. We're in the midst of the predictable calls for a response that would make sense, namely gun control, which is certain to go nowhere. Biden punted before an effort even got started:
America really wants a president whose default is "What can I do?"

Biden says gun control up to Congress: 'I can't dictate this stuff' | The Hill https://t.co/TwIkt4D9Pv

— Mr BumpyFace (@MrBumpyFace) May 31, 2022
Another line of thought is to "harden schools" as if they weren't already on the way to being prisons. Will all the doors have bulletproof locks? Armed guards? Presumably all lower-floor windows will have to have metal grills, since an assailant could shoot out glass. And fortifying buildings is not foolproof, since kids are vulnerable when the walk from the street to the school entrance.
Since we found out that police with active shooter training hung outside the Uvalde school till they (mistakenly) thought the threat was over, it seems that the idea of arming teachers is likely to be ineffective at best and potentially worse than the disease. Recall that police officers, who have more regular weapons training than teachers would, hit their target only 15% or so of the time when they shoot. Some of that is being jacked up on adrenaline, some of that is moving figures are hard to hit. In a crowded classroom situation, it's not hard to imagine students being victims of friendly fire.
On the other end of the spectrum, we have variants on the "thoughts and prayers" level of effectiveness. For instance, from Vogue's Following the Uvalde Shooting, Here Are 5 Steps You Can Take to Help:
Donate to organizations working to pass anti-gun legislation and support victims of gun violence…

Attend a march or protest in your area….

Call your representatives to demand stricter gun-control regulations…

Divest from gun manufacturers…

Donate blood
We already know from the Biden statement that political measures will go nowhere. Divesting from gun manufacturers is virtue-signaling, since cold-blooded value investors and gun enthusiasts will bid up their stock prices. So we are left with admissions of failure: supporting victims of gun violence, and a subset of that idea, giving blood.
But have no fear, there is a real and effective remedy!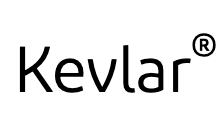 Our modest proposal: All public school students will wear bulletproof vests and bulletproof helmets when they are on school grounds. They may take their helmets off their heads once inside as long as they can be put on immediately, as in they are hanging on the back of their neck, are in one hand, or are placed on their desk or are suspended by their chinstrap from their chair.
The vests don't have to look like SWAT gear. This discreet model is $279: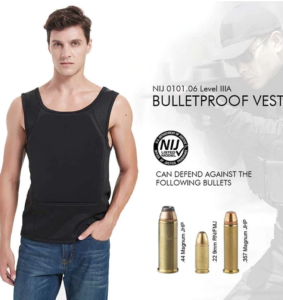 But for traditionalists, there are multi-threat jackets (this one $449) that are also "strike and slash resistant". And the macho look is a deterrent in and of itself: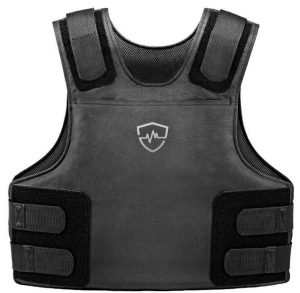 I would imagine schools could buy the material in bulk and it could be a local/regional grifting entrepreneurial opportunity to stitch them up from approved patterns. They could even have school logos or be in school colors.
A bulletproof hoodie is even an option (this one retails at $479) but schools would presumably want a uniform and hoodies have bad connotations with gens d'armes: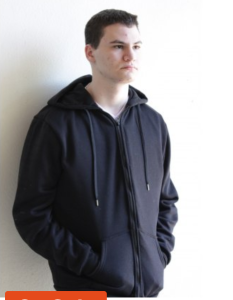 Or the sporty outdoor jacket look (for you at $475):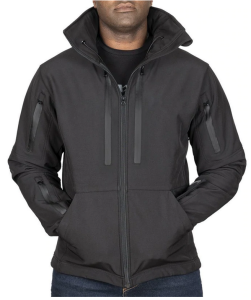 Some of these items are not unduly expensive. For instance, this is a used unisex military surplus helmet, from Italy, only $49 when in stock: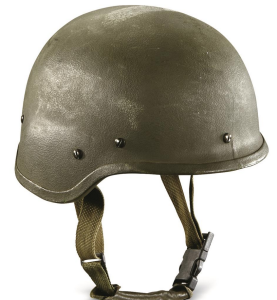 But what about the lower body? For very nervous school systems, additional options include groin protectors. Forgive the camo gear colors but this one is a screaming bargain at $27…if it's ever in stock. This image allows you to see that they typically attach to the vest. And the point isn't just to protect the crown jewels but also the femoral artery: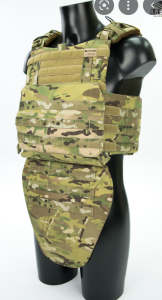 Another choice would perfectly ordinary looking yet bulletproof pants, yours for a mere $525: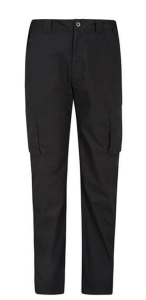 Needless to say, the prices may seem a bit daunting, but remember, these are retail offerings sold individually, while schools should be able to order in bulk at police or even US military prices (oops, that might not be a bargain). And remember these items are super durable, so they would presumably be used over several school years, by different students, greatly reducing the effective cost.
There are some problems to be solved, like phys ed classes and school sports, but perhaps schools could limit the use of armed guards to those occasions.
Before you reject this scheme, pray tell how do you plan to go about protecting students and teachers in America, when we are allergic to gun control?
And a further benefit: the sort of people who hated masks are likely to embrace this proposal.