Lambert and I, and many readers, agree that Ukraine has prompted the worst informational environment ever. We hope readers will collaborate in mitigating the fog of war — both real fog and stage fog — in comments. None of us need more cheerleading and link-free repetition of memes; there are platforms for that. Low-value, link-free pom pom-wavers will be summarily whacked.
And for those who are new here, this is not a mere polite request. We have written site Policies and those who comment have accepted those terms. To prevent having to resort to the nuclear option of shutting comments down entirely until more sanity prevails, as we did during the 2015 Greek bailout negotiations and shortly after the 2020 election, we are going to be ruthless about moderating and blacklisting offenders.
–Yves
P.S. Also, before further stressing our already stressed moderators, read our site policies:
Please do not write us to ask why a comment has not appeared. We do not have the bandwidth to investigate and reply. Using the comments section to complain about moderation decisions/tripwires earns that commenter troll points. Please don't do it. Those comments will also be removed if we encounter them.
* * *
The Secret Life of Leftovers The New Atlantis (AL)
Line in the Sand, Head in the Clouds Slate (furzy)
India's rocket fails to put satellites in right orbit in debut launch Space.com
South Korean spacecraft launched to the moon, country's 1st Phys.org
'Simple yet powerful': Seeing cell secretion like never before Phys.org (KW)
VR is as good as psychedelics at helping people reach transcendence MIT Technology Review (DL)
#COVID-19
Post–COVID-19 Symptoms and Conditions Among Children and Adolescents — United States, March 1, 2020–January 31, 2022 CDC (guurst)

The type and frequency of animals coming down with COVID is trying to tell us something about the future of the pandemic. Scientists are on the case Fortune (furzy)

Today's video that went viral on Chinese social media: Chinese pandemic control staffs in a coastal city doing Covid test for the fish and shrimps harvested by fishermen from the sea. Note how carefully they poked into the mouth of the fish.#ZeroCovid pic.twitter.com/tCTPXyJd1D

— Franka Lu (@FrankaLu) August 8, 2022
Climate/Environment
The Controversial Plan to Unleash the Mississippi Hakai (resilc)

Montana's devastating wildfires are starting underground Popular Science (DL)

How Lyme Disease Became Unstoppable The Nation (KF)
China?
* * *
Pelosi Aftermath
Bangladesh
Bangladesh Plans Staggered Factory Holidays to Ease Power Crunch Bloomberg

Protest erupts in Bangladesh over record hike in fuel prices ANI

Bangladesh seeks China help to repatriate Rohingya refugees AP
ECB injects billions of euros into weaker eurozone debt markets FT
Old Blighty
'Zombie government': more than half of departments delay key decisions The Guardian (resilc)

Rishi Sunak vows to end low-earning degrees in post-16 education shake-up The Guardian (KW)

Cost of living: People turning back to cash as prices rise BBC
New Not-So-Cold War
Attacks on Ukraine power plant stir concern over nuclear accident (KW)

Ukraine's Zelenskiy rules out talks if Russia holds referendums Reuters

'You are not a refugee.' Roma refugees fleeing war in Ukraine say they are suffering discrimination and prejudice CNN

"Russian Propaganda" Just Means Disobedience Caitlin Johnstone (KW)

Western Propaganda Continues to promote the Meme that Russia Is Toast Larry Johnson

Ukraine's Missing Tanks, Delayed Offensive New Atlas, YouTube

Yves here. The tweet below is in the "handle with suspicion" category. However, current reports on Military Summary, like the one on August 7 (starting at 2:30), indicate that the Ukraine army is in desperate shape. For instance, in one area near Bahmut, completely green men are being pressed into service to fight, as in die. However, if it is not from Ukraine official forces, it is either from Ukrainians opposed to the war (and there are some in addition to Russia-friendlies; there was a protest by mothers of dead and wounded soldiers a way back) or Russian propaganda. If Russian propaganda, the trick for a document like this to be taken as credible is for it to only somewhat exaggerate reality. It needs to be seen as at least dimly plausible to bite:

These documents have been leaked (deliberately?) by the Ukraine Armed Forces, and seem to be genuine. A huge number of Ukraine eyeballs have been on them via Telegram channels — but no one has seriously disputed their authenticity.

What they reveal is horrifying.

1/8 pic.twitter.com/zJTQ02K3VN

— Gonzalo Lira (@GonzaloLira1968) August 7, 2022
Brazil's Lula advised to buy back Petrobras refineries, study author says Reuters
Karabakh is in Azerbaijan's legally recognized borders: Erdoğan Daily Sabah
Syraqistan
Gaza: truce takes effect between Israel and Islamic Jihad after days of fighting The Guardian

The gold rush for Morocco's phosphate in the Ukraine war aftermath Middle East Eye

Afghanistan: assassination of al-Qaida chief reveals tensions at the top of the Taliban The Conversation (J-LS)
Big Brother is Watching You Watch
These Companies Know When You're Pregnant—And They're Not Keeping It Secret Gizmodo (guurst)
Imperial Collapse Watch
Secret spending by the weapons industry is making us less safe The Hill

Hong Kong's 1922 general strike: when the British empire struck back The Conversation (J-LS)
Biden Administration
Senate passes sweeping tax, climate package after marathon vote; Harris breaks tie The Hill

The Inflation Reduction Act is Not Designed to Reduce Inflation Benjamin Studebaker (RK)
"Bad Days Ahead," Warns Pakistan's Finance Minister NDTV
Stock trading ban becomes hot-button campaign issue The Hill
Health Care
Nursing home chain's tangled corporate structure and bankruptcy threats stymied litigation Stat

A Very Dangerous Place to Be Pregnant Is Getting Even Scarier Bloomberg (guurst)
The Bezzle
Tales from the Thrifts The Baffler (resilc)

One of the biggest textbook publishers is tired of not making any money when you buy a used textbook — and wants to explore using NFTs to get a cut Insider (KF)
EV tax credits could stall out on lack of US battery supply MIT Technology Review (resilc)
The end of the warehouse bubble Financial Times
Class Warfare
In Colorado mountain towns, where affordable housing is scarce, 'even living out of your car is gentrified' The Denver Post (KW)

Colombia's first leftist president says 'the war on drugs has failed' Irish Independent
Antidote du jour (via):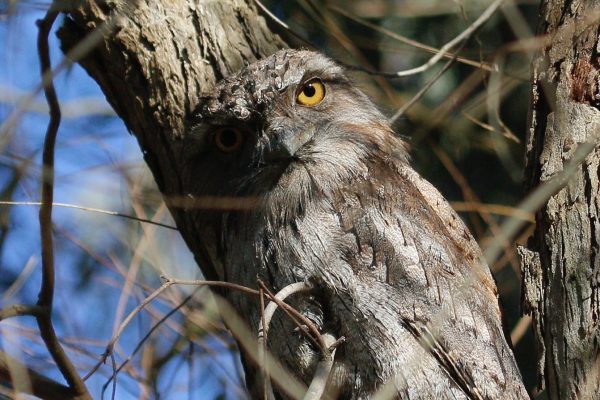 And a bonus:
Our animal care teams provide our animals with plenty of enrichment to beat the heat. Here's a behind-the-scenes moment of Ava and Dara enjoying an ice block.

📷: Jenna Schmidt pic.twitter.com/jJYyAwUSNR

— Tulsa Zoo (@TulsaZoo) August 5, 2022
See yesterday's Links and Antidote du Jour here.