This is Naked Capitalism fundraising week. 992 donors have already invested in our efforts to combat corruption and predatory conduct, particularly in the financial realm. Please join us and participate via our donation page, which shows how to give via check, credit card, debit card, or PayPal. Read about why we're doing this fundraiser, what we've accomplished in the last year,, and our current goal, expanding our reach.
* * *
Lambert and I, and many readers, agree that Ukraine has prompted the worst informational environment ever. We hope readers will collaborate in mitigating the fog of war — both real fog and stage fog — in comments. None of us need more cheerleading and link-free repetition of memes; there are platforms for that. Low-value, link-free pom pom-wavers will be summarily whacked.
And for those who are new here, this is not a mere polite request. We have written site Policies and those who comment have accepted those terms. To prevent having to resort to the nuclear option of shutting comments down entirely until more sanity prevails, as we did during the 2015 Greek bailout negotiations and shortly after the 2020 election, we are going to be ruthless about moderating and blacklisting offenders.
–Yves
P.S. Also, before further stressing our already stressed moderators, read our site policies:
Please do not write us to ask why a comment has not appeared. We do not have the bandwidth to investigate and reply. Using the comments section to complain about moderation decisions/tripwires earns that commenter troll points. Please don't do it. Those comments will also be removed if we encounter them.
* * *
Lost moon may have spawned Saturn's rings Science]
NASA Breakthrough as Rover Finds Strong Signal of Organic Matter on Mars Science Alert
Dissecting Adobe's dumb deal FT Alphaville. Buying Figma. "M&A has been a substitute for R&D." Sounds like Stoller territory. Commentary:
Top HackerNews comments on Adobe/Figma acquisition

"This is probably the only tech acquisition that has ever made me sad. I hate Adobe so much"

"A calculated decision to kill innovation because it threatened their cash cow" pic.twitter.com/j2RDFTHYxN

— Bucco Capital (@buccocapital) September 15, 2022
I don't much like Adobe's "Creative Cloud," either. I'm so old I remember when you could buy software, not rent it.
Railroad Contract Talks
Railroad union strike averted as labor deal is reached USA Today. I link to this headline only to remark that it is outright anti-union and anti-worker propaganda. There is no "deal" until the workers vote on the contract. IOW, Biden's press release is simply a way of muscling the workers, as is the Democrat triumphalism, and the press coverage.

BLET, SMART-TD reach tentative agreement with railroads Brotherhood of Locomotive Engineers and Trainmen. Key point: "For the first time our Unions were able to obtain negotiated contract language exempting time off for certain medical events from carrier attendance policies." But as of this writing, nobody has seen the contract language:

According to one union official, the BMWE, one of the largest rail unions, told general chairmen they didn't have actual agreement language as of 3pm this afternoon.

Marty Walsh tweeted about the deal at 5am.

BMWE ballots are supposed to go out on Tuesday. https://t.co/2l3BvBEcUq

— Jonah Furman (@JonahFurman) September 16, 2022

US Rail Workers Have Final Say on Deal — or Possible Strike Bloomberg. And it's not clear (as with John Deere) whether union administrators and workers have the same concept of a good deal:

the "sweetheart deal" here is "rail workers can take sick leave without being punished for it." pic.twitter.com/37OniIXzTE

— b-boy bouiebaisse (@jbouie) September 15, 2022

28 Freight Rail Workers Tell Us What They Want You to Know About Their Lives Vice

Railroad Companies Almost Inflicted an Economic Disaster on the U.S. Slate
Climate
Water
Black Warrior Riverkeeper sues Warrior Met Coal over water pollution AL.com
#COVID19
The Lancet Commission on lessons for the future from the COVID-19 pandemic The Lancet. From the Conclusion: "In this light, our most basic recommendation is the strengthening of multilateralism in all crucial dimensions: political, cultural, institutional, and financial. We call for all countries, especially the richest and most powerful, to support, sustain, and bolster the work of the UN system. We call for awareness of the benefits of multilateralism, solidarity, cooperation, and the shared commitment to sustainable development, whether facing pandemics, ending poverty, keeping the peace, or meeting global environmental challenges." Graphical abstract:

Autopsy report is in:

COVID-19 response: a massive global failurehttps://t.co/wheaTeeJwx @TheLancet pic.twitter.com/nBpEBOpz2z

— Madhu Pai, MD, PhD (@paimadhu) September 15, 2022

Major Covid report suggests virus could have leaked from a US lab Telegraph. Naturally this the press starts baying about lab leak theory, ignoring everything else.

* * *

Analysis of post COVID-19 condition and its overlap with myalgic encephalomyelitis/chronic fatigue syndrome Journal of Advanced Research. From the Conclusions: "Nearly two years into the worldwide COVID-19 pandemic, post COVID-19 condition syndrome has proven to be a serious and lingering problem for many recovering patients. This multifactorial illness is characterised by a variety of debilitating symptoms, including fatigue, brain fog, and post-exertional malaise. Many of the pathological observations of post COVID-19 condition, including changes in immune, cardiovascular, metabolic, gastrointestinal, nervous and autonomic systems, are shared with or similar to the symptoms described in ME/CFS [Myalgic Encephalomyelitis/Chronic Fatigue Syndrome] patients. Considering the current evidence presented in this study, it is possible that large groups of post COVID-19 condition patients may eventually meet the criteria for ME/CFS diagnosis." Graphical Abstract:

A #COVID19 infection causes such complex and varied impact on organs all over the human body, that it's impossible to predict how and where long term damage will be. This complicates diagnosis of #LongCOVID .https://t.co/V7AIUtZpkr pic.twitter.com/GhQdznJfQp

— Laurie Garrett (@Laurie_Garrett) September 14, 2022

Long COVID Was a Preventable Tragedy. Some of Us Saw It Coming WebMD

* * *

A DIY air purifier that costs under $100 to make is taking America's classrooms by storm Fortune. I don't see Corsi-Rosenthal boxes as an individual solution (although many are built for private homes). They are often built in batches, as gifts for institutions like schools. And the main use case for home-builds seems to be to protect others when one family member is sick. So I am optimistic on this front.
China?
* * *
Myanmar
Effective Control in Myanmar (PDF) Special Advisory Council for Myanmar (About). From the Summary: "The National Unity Government of Myanmar (NUG), the legitimate government of Myanmar, has the greatest claim to effective control of the country. The National Unity Government is at the centre of a democratic revolution shaped by organisations opposed to the Myanmar military junta, or resistance organisations. These organisations are the de facto authorities across more of the territory of Myanmar and for more of the population than the junta and are administering a growing range of government functions." See here on "effective control" as a characteristic of a sovereign state.

Myanmar Junta Chief Airs Postponement of Sham Election The Diplomat

Lambert here: If you want to see real fascism in action, and what real popular resistance looks like, follow Myanmar.
India
Most important cultural resource India needs to protect is its pluralism: Gopalkrishna Gandhi The Hindu
The Koreas
Korea's Exports of Key Memory Chip Plummet as Demand Chills Bloomberg
Queen Elizabeth
U.S. media overkill on Queen Elizabeth II should make us mourn, fear rising autocracy Will Bunch, Philadelphia Inquirer

Just how many ABC staff have gone to London to visit the queen? Crikey
UK/EU
Hungary is no longer a full democracy but an 'electoral autocracy,' MEPs declare in new report EuroNews

Therese Coffey tells health workers to 'stop using Oxford comma' Telegraph. Preparing the way for illiterate American MBAs to run the place, I suppose.
New Not-So-Cold War
* * *
Supply Chain
Port Tracker report reinforces expectations for declining import volumes over remainder of 2022 Logistics Management

Hundreds of seafarers still stuck in Ukraine despite grains corridor – industry Hellenic Shipping News
Sports Desk
Helmet Shortage in High School Football Raises Costs, and Risks NYT (Re Silc).

Referee shortage fueled by sideline incidents amid football season WHEC
The Bezzle
Uber apparently hacked by teen, employees thought it was a joke The Verge. Commentary:

It's all Ober for Uber.

— Cogito Ergo Pun (@wA969t15K8b0396) September 16, 2022

Alert reader dk commments: "Hack of Uber's vSphere/VMware management layer, compromising an internal overview of overviews. Thing is, Uber may not be in a position to safely turn this VM service off without crippling their own operations in the process. This isn't "checkmate," it's stealing the chessboard."

The Boom and the Bust: How NFTs Went the Way of Beanie Babies Artnet News. That's a damn shame.
Imperial Collapse Watch
An F-16 pilot died when his ejection seat failed. Was it counterfeit? Air Force Times (Re Silc). Surely an isolated incident.
Guillotine Watch
Neoliberal Twee Michael Lind, The Tablet. A review of Cass Sunstein's new book. Good clean fun.
Class Warfare
Britain and the US are poor societies with some very rich people FT

'Keep Going,' Says Restaurant Patron Watching Server Out Of Cheese Start To Grate Hand The Onion
Exquisite Fossils Show an Entire Rain Forest Ecosystem Scientific American
Antidote du Jour (via):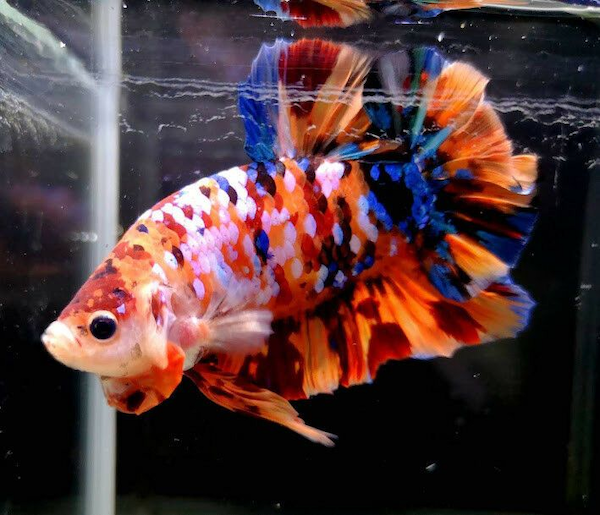 See yesterday's Links and Antidote du Jour here.