This is Naked Capitalism fundraising week. 575 donors have already invested in our efforts to combat corruption and predatory conduct, particularly in the financial realm. Please join us and participate via our donation page, which shows how to give via check, credit card, debit card, or PayPal. Read about why we're doing this fundraiser, what we've accomplished in the last year,, and our current goal, rewarding our guest bloggers.
* * *
Lambert and I, and many readers, agree that Ukraine has prompted the worst informational environment ever. We hope readers will collaborate in mitigating the fog of war — both real fog and stage fog — in comments. None of us need more cheerleading and link-free repetition of memes; there are platforms for that. Low-value, link-free pom pom-wavers will be summarily whacked.
And for those who are new here, this is not a mere polite request. We have written site Policies and those who comment have accepted those terms. To prevent having to resort to the nuclear option of shutting comments down entirely until more sanity prevails, as we did during the 2015 Greek bailout negotiations and shortly after the 2020 election, we are going to be ruthless about moderating and blacklisting offenders.
–Yves
P.S. Also, before further stressing our already stressed moderators, read our site policies:
Please do not write us to ask why a comment has not appeared. We do not have the bandwidth to investigate and reply. Using the comments section to complain about moderation decisions/tripwires earns that commenter troll points. Please don't do it. Those comments will also be removed if we encounter them.
* * *
Rival teams of male dolphins form the animal world's biggest social networks, long-running study finds Science
Climate
Late Season Melting in Greenland NASA

The road to California's energy disaster: A new history of PG&E paints a bleak picture LA Times

Farming, pandemics, and a conservation program aimed at enriching the Global North (PDF) Pandemic Research for the People
#COVID19
Bharat Biotech's intranasal Covid vaccine gets DCGI nod for restricted emergency use Indian Express. Finally:

Yes, we can stop getting jabbed 💉 ! 3️⃣drops in each nostril should do.

The world's 1️⃣ intranasal Covid-19 vaccine (2-dose): INCOVACC!

Kudos to my former colleagues at Bharat Biotech. I am fortunate to be a part of their success. pic.twitter.com/Z8yccGWzfP

— Dr. Raches Ella (@RachesElla) September 7, 2022

* * *

The dynamics of SARS-CoV-2 infectivity with changes in aerosol microenvironment PNAS. From the Abstract: "A decrease in infectivity to ∼10% of the starting value was observable for SARS-CoV-2 over 20 min, with a large proportion of the loss occurring within the first 5 min after aerosolization. The initial rate of infectivity loss was found to correlate with physical transformation of the equilibrating droplet; salts within the droplets crystallize at relative humidities (RHs) below 50%, leading to a near-instant loss of infectivity in 50 to 60% of the virus." And on methods: "The reservoir of a droplet-on-demand dispenser (MicroFab) is filled with MEM 2% FBS. The application of a square waveform to the piezoelectric crystal results in a compression wave that passes through the dispenser's orifice and initiates the formation of a jet that forms droplets of uniform size with each pulse." I've gotta say, I'm a bit leery of this dispenser thingie because a 20-minute timeframe seems short, given the epidemiology we have. Do we have any aerosol scientists in the readership?

* * *

COVID-19 Medical Countermeasures and the Commercial Marketplace ASPR, HHS. The agency taking over emergency response from CDC. The Tweet:

Today @HHSgov convened over 100 partners to talk about how to transition #COVID vaccines and therapeutics from a federally managed system to the commercial marketplace in a thoughtful, well-coordinated manner that leaves no one behind. https://t.co/Yk9izQlg0G pic.twitter.com/gPTo7DIXzp

— Dawn O'Connell (@HHS_ASPR) August 30, 2022

In a "thoughtful, well-coordinated manner that leaves no one behind," what the marketplace will do, totally.

Billionaire-Backed Group Steps Up Hunt For Long Covid Treatment Forbes. Just what we need. Squillionaires with bright ideas.
China?
Next China: Millions Are Still Being Locked Down Because of Covid Bloomberg. "For President Xi Jinping, the only state leader in the world clinging to a Covid-Zero policy, ." Wowsers, savage indictment! …. Meanwhile, the real story—

Protecting older people: a high priority during the COVID-19 pandemic The Lancet. "In a society that has embraced Confucianism for over 2000 years, Chinese people cherish filial piety as one of their fundamental values. Older people are usually regarded as the most prestigious members of a community. Therefore, Chinese people tend to accept older people's choice of being unwilling to take vaccines, which include the COVID-19 vaccine. Additionally, many older people and their family members were not motivated to take vaccines because of the well controlled COVID-19 situation in China. These circumstances led to low vaccine coverage among older people at the early stage of the pandemic."

Encouraging the elderly in China to receive COVID-19 vaccine is the next necessary step (accepted manuscript) Public Health. "There are two main reasons why the vaccination rate of the elderly in China has not yet reach optimal levels. Firstly, the elderly with underlying diseases often have safety concerns, such as the potential for serious side effects…. Secondly, the elderly have concerns regarding the effectiveness of the COVID-vaccine…. Recent studies have demonstrated reassuring findings to address the concerns of the elderly population regarding the COVID-vaccine. However, more combined efforts by healthcare workers, policy makers, and the media to encourage the uptake of COVID-vaccination in the elderly and other at-risk populations, such as those with autoimmune diseases and cancer, are urgently needed in order to restore 'pre-pandemic life'." Sounds like China has PMC; perhaps flapping studies at elders isn't the best mode of persuasion?

China's Zero-Covid Approach Explained NYT. "Zero Covid has been framed against the failures to control the virus in the West, particularly the United States, where more than one million people have died from the outbreak. China has reported just 5,226 deaths among its population of 1.4 billion." Classic. See, it's framing.

* * *

The Weakness of Xi Jinping Foreign Affairs

China's Lending Strategy in Emerging Markets Risks Prolonging Borrowers' Pain WSJ

Insider Knowledge Is The New Status Symbol For China's Luxury Sophisticates Jing Daily
Water
Abandoned mosque emerges from shrinking reservoir in drought-stricken India Miami Herald. 30 feet tall, that's some shrinkage….

Texas regulators turn away from proposed microplastics pollution ban Courthouse News
Myanmar
Soldier Defections Since the 2021 Military Coup Independent Journal of Burmese Scholarship (funding). Actually a ginormous special issue, but quoting from the article whose title I linked:

"As reflected in this issue's memoirs, post-coup defections in Myanmar began largely as one-off individual departures from disparate military sectors. But as some who left the military began to go public, declaring their identification with the CDM and the people's resistance, defection gradually developed into an explicit revolutionary strategy. Supported by pro-democracy activists and later by the NUG and EAOs like the Karen National Union (KNU), defection is now considered one of the three pillars of the Spring Revolution—a common term used for the people's struggle against the military regime. Alongside civilian protests and armed resistance, the defection pillar centers on making the military collapse from within and from below, by getting more and more soldiers and other security force personnel, such as police, to leave or engage in civil disobedience."

Interestingly, I don't see this tactic listed on Gene Sharp's 198 Methods, bible of color revolutions. (Sharp is both annoyingly precise ("Skywriting and earthwriting") and maddeningly vague ("Establishing new social patterns"). I think if Sharp had this tactic in mind, it would be on his list.)

Myanmar may be blacklisted by global financial regulator FAT Vietnam Posts
India
Tata Group could soon set up an iPhone assembly plant in India BGR

Devdutt Pattanaik on the 3,000-year-old Hindu ritual of feeding the dead Scroll.in
The Koreas
North Korea makes nuclear policy 'irreversible' with new law Al Jazeera
No model for change to Covid isolation rules The Saturday Paper. Australia. The deck: "The latest changes to Covid-19 rules – shortening isolation periods and removing some mask mandates – were made without any written advice and no modelling was provided to national cabinet." Wait. I thought Scotty from Marketing got replaced by somebody completely different?
Syraqistan
Afghanistan Commission identifies exact PowerPoint slide that lost War Duffel Blog. Here it is:

I hope they had the labels on a separate layer so they could swap in new stuff for Ukraine.
New Not-So-Cold War
* * *

Russian servicemen save life of Mattia Sorbi, Italian journalist injured by Ukrainian mine in Kherson region who covered operations from Ukraine side

🔹 On August 29, since the beginning of AFU's unsuccessful attempts to launch a counter-attack at Nikolayev-Krivoy Rog direction, pic.twitter.com/FCMAp6OapY

— AZ 🛰🌏🌍🌎 (@AZmilitary1) September 8, 2022

* * *
Biden Administration
Biden's Pro-America Foreign Policy The Liberal Patriot. Tuxiera seems to think "liberal nationalism" is a new thing. I'm so old I remember Vietnam….

Labor Secretary Warns Labor, Rails (UPDATED) Railway Age

White House and Senate Democrats eye child tax credit Hail Mary Axios
Intelligence Community
Hunter Biden laptop deniers leading DC's International Spy Museum Washington Examiner
Supply Chain
Empty container problem intensifies, reports Sea-Intelligence Container News vs. Xeneta questions 'myths' of heavily declining container volumes and bunker price unrest Hellenic Shipping News
Queen Elizabeth II
What Happens to the British Monarchy Now? Teen Vogue. Rainbow:

A double rainbow appeared over Buckingham Palace as members of the public gathered outside to pay their respects to the Queen https://t.co/rdOt638xdy

— Bloomberg (@business) September 8, 2022

Thousands Of Miles From Buckingham Palace, Queen Elizabeth II Will Always Be Remembered On One D.C. Street DCist

What can the world expect from King Charles III? CNN. Game of Thrones:

I don't think many people realize how big a deal it is that Charlotte is ranked #3 ahead of her brother Louis at #4. For first time ever, they tossed out the gender bias of male before female sibling primogeniture succession. #QueenElizabethII #RoyalFamily https://t.co/wWdlR4FrvG pic.twitter.com/hVlHhwNi8l

— Eric Feigl-Ding (@DrEricDing) September 8, 2022
Imperial Collapse Watch
The West needs to brace for the Great Reset as new voices challenge the established world order South China Morning Post

Reliance On Dual-Use Technology Is a Trap War on the Rocks. Defense procurement.
Class Warfare
United Airlines threatens to drop JFK service if U.S. does not approve more flights Reuters

Ransom Capitalism London Review of Books

* * *

What is to be done about the US death crisis? Policy Tensor

Medically assisted deaths could save millions in health care spending: Report CBC. Friends, there's good news tonight!

'It's Becoming Too Expensive to Live': Anxious Older Adults Try to Cope With Limited Budgets KHN By Rule #2….

* * *

'Stonks' Aren't the Only Reason Why Businesses Should Know Their Memes Bloomberg. The deck: "Know Your Meme, a leading online encyclopedia for memes, wants to turn its huge database into a profitable software tool for tracking internet trends." A parallel to Wikipedia? See NC. Here is the metadata for the "stonks" entry, helpfully annotated:

Digital nomads have rejected the office and now want to replace the nation state. But there is a darker side to this quest for global freedom The Conversation. I agree we all need Mr. Lee's Greater Hong Kong. But a tiny fraction of the PMC lacks the clout.

Slavery and the British Industrial Revolution (PDF) "We show that areas with exogenously more slavery wealth grow faster, experience more structural change, develop more mills and factories, and adopt more steam engines. We rationalize these ndings using a dynamic spatial model, in which slavery wealth stimulates domestic capital accumulation, and hence expands production in capital-intensive sectors."
It's Time To Rethink the Origins of Pain Scientific American
Antidote du jour (via):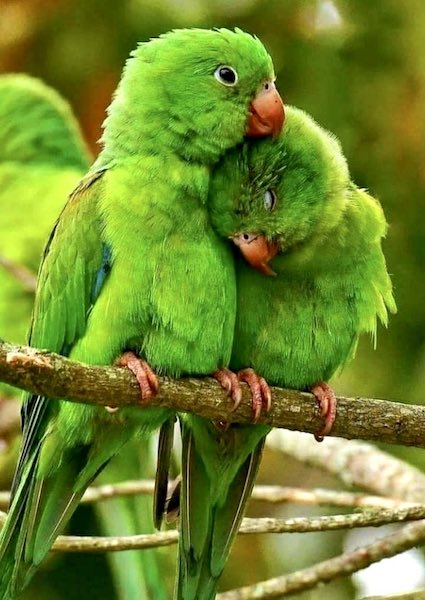 Bonus antidote:
Please enjoy 10 seconds of Flamingos feeding underwater pic.twitter.com/7dnvy6z3YT

— Today Years Old (@todayyearsoldig) September 8, 2022
See yesterday's Links and Antidote du Jour here.