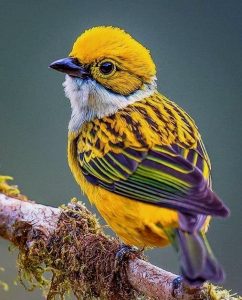 Thanks to the support of many loyal readers, we're getting close to our targets. We're at 1141 donors, closing in our new donor target of 1350. And at $12,130, we are moving up on our final fundraiser target of $35,000 for original reporting.
We know from experience that many of you are busy and so respond to deadlines. Please make the time to invest in the Naked Capitalism community through the donations page!
We are a bit shy of our financial targets and even more so on our donor totals compared to past years. Our average donation size is up markedly this year, showing that those of you who have given very much appreciate our coverage in the last year, particularly of Ukraine and the sanctions blowback, Lambert's relentless coverage of Covid and Team Dem fecklessness, and Nick providing intel on Latin American and European geopolitics, the war on cash, and rising electronic surveillance.
While starting over Labor Day weekend slowed our pace down, there's still time to catch up in the final push.
If you can only give a little, please consider giving a little. We would like to see support from the Naked Capitalism community that is as broad-based as possible. So whether you've given before, or this is your first time, we hope you can find a way to squeeze us into your budget for this year.
We started our fundraiser early because we wanted to be able to give our undivided attention to what is set to be a frantic fall, news-wise: the US midterms, many important elections in Europe, the increasing damage to European businesses and hardship to families due to energy sanctions blowback, and the knock-on effects of Biden astonishingly declaring Covid to be over. Where would we be without Lambert putting on his yellow waders? And let us not forget the disconcerting US eyepoking of China, plus the never-ending Brexit and CalPERS soap operas, as well as institutional collapse in the US health care system.
Some of you who planned to give may have been busy with end-of-holiday/start of the school year demands. And some just need a finish line! So please take a couple of minutes to visit our fundraiser page to chip in for another year of razor-sharp analysis, one-stop news recaps twice a day, lively and insightful discussions, occasional snark, and your daily dose of cute animal pictures.
Remember, every dollar (or pound or Euro or Australian or New Zealand dollar) you give now goes to original reporting. The fundraiser ends tomorrow night at midnight PDT.
Will you help make this fundraiser a big success? Give now, and give generously through our fundraiser page. Remember, if you help us beat our goals, that means we can do even more on your behalf!
We've deeply appreciated not only the many donations we've gotten, but also the kind notes from readers. As upstater wrote:
We very much appreciate your efforts all these years! I came to reading NC through The Oil Drum around 2008 and have been a daily reader ever since.

I continue to be amazed at your productivity and insights into the economic system and how it developed to provide such detailed and up-to-date information about the pandemic and now Ukraine.

Without NC my information horizon would surely be far more limited. Like a great newspaper of those olden-days (pre Internet and big tech), you have postings and links for items I would likely never find or read, but almost always are enlightening and informative. Let it suffice to say, the pandemic coverage has been stellar, particularly when compared to the horrible MSM coverage!

The Commentariat is almost always excellent too! I've learned so much there.

Thank you for you hard work all these years. I find your energy and intellect inspiring. Now if society and government only had 10% of your wits, it would be a different place.
And Carla:
Just tipped the jar. Always grateful that I am able to offer some modest financial, as well as heartfelt moral, support to Yves, Lambert and the whole Naked Capitalism crew, including the remarkable commentariat.
And Mike S:
The first website I go to each day is Naked Capitalism. I appreciate the curated links and insightful analysis which enhance my understanding of what's really going on in the world. It's incredible how much content your team produces each day with the small staff that you have!
We're coming up on the last chance for the 2022 fundraiser. You can give through our fundraiser page, where you can use a credit or debit card or a PayPal account (the charge will be in the name of Aurora Advisors).
You can also send a check (we like checks!) in the name of Aurora Advisors Incorporated to
Aurora Advisors Incorporated
164 Peachtree Circle
Mountain Brook, AL 35213
Please also send an e-mail to yves@nakedcapitalism.com with the headline "Check is in the mail" (and just the $ en route in the message) to have your contribution included in the total number of donations.
Give now to Naked Capitalism. Whatever you can provide, whether $5 or $50 or $5,000, it helps us all keep this community vibrant. This isn't just a donation. You making a statement that you want a different debate, a different society, and a different culture. It's time to join us as we make sure this site can do an even better job of marshaling our energies to take on the lies that prop up a diseased power structure and promote a more just social order.