Lambert and I, and many readers, agree that Ukraine has prompted the worst informational environment ever. We hope readers will collaborate in mitigating the fog of war — both real fog and stage fog — in comments. None of us need more cheerleading and link-free repetition of memes; there are platforms for that. Low-value, link-free pom pom-wavers will be summarily whacked.
And for those who are new here, this is not a mere polite request. We have written site Policies and those who comment have accepted those terms. To prevent having to resort to the nuclear option of shutting comments down entirely until more sanity prevails, as we did during the 2015 Greek bailout negotiations and shortly after the 2020 election, we are going to be ruthless about moderating and blacklisting offenders.
–Yves
P.S. Also, before further stressing our already stressed moderators, read our site policies:
Please do not write us to ask why a comment has not appeared. We do not have the bandwidth to investigate and reply. Using the comments section to complain about moderation decisions/tripwires earns that commenter troll points. Please don't do it. Those comments will also be removed if we encounter them.
* * *
In the Mind of a Whale Hakai Magazine
Fish fossils found in China shed light on human evolution: Researchers Daily Sabah (AL).
How a School's 'Bike Bus' Won Over Students and Charmed the Internet Route Fifty (MR).
No end in sight for Fed-delivered beatings Politico
The Cost of the Fed's Challenged Credibility Mohamed A. El-Erian, Project Syndicate
Swimming naked Ruffer
Climate
What do Nord Stream methane leaks mean for climate change? Nature

There's a Mind-Bending Amount of Solar in the US Pipeline Bloomberg

What is blue carbon, and why is it important? Soils Matter, Get the Scoop
#COVID19
SARS-CoV-2 furin cleavage site was not engineered PNAS

Ford government buying 2M cloth masks for Ontario schools. Doctors say there are better options City News. A slap in the face to layered protection, besides being lethal.

CO2 monitors to be mandatory in all Dutch classrooms Dutch News
Some officials now say monkeypox elimination unlikely in US AP. Flawless victory from the Centers for Disease.
China?
COVID-19: China's death toll puts US to shame but the western centric media tell a different story Pearls and Irritations

Anatomy of a debunked China coup rumour South China Morning Post

Surfing on land gains ground among youth China Daily
MHI develops reactor with enhanced safety features World Nuclear News. Mitsubishi Heavy Industries.
Fuelled by meth addiction, Vietnam's drug-treatment centres are rife with abuse Globe_
European Disunion
German €200bn energy support plan sparks 'animosity' within EU FT

Munich Oktoberfest emerges as COVID superspreader event in Germany WSWS

Lidl told to destroy gold chocolate bunnies after it loses copyright case with Lindt Sky News
Uganda Ebola cases jump to 50, with 1 more death Center for Infectious Disease and Policy
Dear Old Blighty
Hardship for Brazil's poor may cost Bolsonaro election AP
New Not-So-Cold War
Ukraine says it encircles Russian troops at Lyman stronghold Reuters. Unfortunately, I can't find anything else on this that isn't Ukrainian propaganda (often using the same photo). Readers?

Senior Defense and Military Officials Hold a Background Briefing US Department of Defense. Deathless quotation:

[R]elative to the Nord Stream Pipeline in the Baltic Sea, you know we, as is the case with the rest of the global community continue to monitor the situation and the circumstances. I think we're as perplexed as anyone else and would — are very interested in knowing how this came about, whether it's an accident or otherwise.

I'm imagining this clip from CIA-parody-but-not Burn After Reading rewritten for pipeline explosions:

"No biggie." "Report back to me when, uh, I don't know. When it makes sense."

* * *

Vladimir Putin speaks at the accession ceremony Gilbert Doctorow

Understanding Russian Coercive Signaling RAND

Putin's Roulette Foreign Affairs. The deck: "Sacrificing His Core Supporters in a Race Against Defeat."

Tallinn postcard: Feels like a big war is coming Yasha Levine

* * *

Shock and Awe: Who Attacked the Nord Stream Pipelines? Carnegie Endowment for International Peace

Sweden and Denmark: Pipeline leaks caused by "several hundred kilos" of explosives Axios

EXPLAINER: A deep dive into risks for undersea cables, pipes AP

* * *

After Putin's Land Grab, Zelensky Wants to Fast-Track NATO Membership Foreign Policy

Zelensky and NATO plan to transform post-war Ukraine into 'a big Israel' The Grayzone. With nukes, presumably.

Russian oil exports are still booming and EU is still reliant on Russia Hellenic Shipping News
Biden Administration
Biden is punting on COVID relief for the third time Speaking Security
Realignment and Legitimacy
A concrete vision of the liberal democratic future Noah Smith, Noahpinion. The deck: "The free societies must once again show what kind of world they want to build." Have fun!
Imperial Collapse Watch
U.S. sailor found not guilty of fire that destroyed ship Reuters. And see here.
Guillotine Watch
Musk's texts are a who's who of power players — and everyone had an angle Protocol
Class Warfare
Zombie capitalism is unravelling Yanis Varoufakis, The New Statesman

Twitter reverses account lock on Will Lehman, rank-and-file candidate for UAW president, without explanation WSWS
Bruce Willis Sells Deepfake Likeness Rights So His 'Twin' Can Star in Future Movies CBR.com
Kill it with fire:
excited to be murdered by the advanced version of this in 11 years https://t.co/Gs8doWg8BC

— Charlie Warzel (@cwarzel) October 1, 2022
Katherine Rundell: 'Larger than the world's chaos are its miracles' FT
Antidote du jour (via):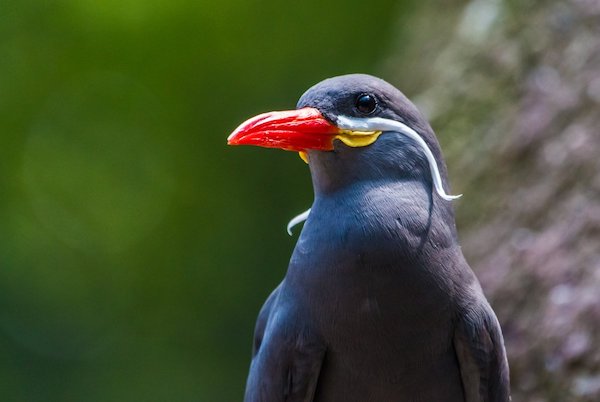 See yesterday's Links and Antidote du Jour here.