Heaviest Bony Fish Ever Measured Is a Wheel-Shaped Behemoth Scientific American
Dozens of ancient viruses are 'switched on' in healthy cells throughout our bodies Live Science
Transition Theory Phenomenal World
Fed Really Having Trouble With This Whole Transparency Thing Dealbreaker
CAPE Ratios by Country (Global Shiller PE Ratios) Siblis Research (DG).
Climate
#COVID19
Estimating SARS-CoV-2 transmission in educational settings: A retrospective cohort study Influenza. From the Abstract: "We analyzed transmission patterns associated with 976 SARS-CoV-2 exposure events, involving 460 positive individuals, as identified in early 2021 through routine surveillance and an extensive screening conducted on students, school personnel, and their household members in a small Italian municipality. In addition to population screenings and contact-tracing operations, reactive closures of class and schools were implemented…. From the analysis of 152 clear infection episodes and 584 exposure events identified by epidemiological investigations, we estimated that approximately 50%, 21%, and 29% of SARS-CoV-2 transmission was associated with household, school, and community contacts, respectively…. From the analysis of 152 clear infection episodes and 584 exposure events identified by epidemiological investigations, we estimated that approximately 50%, 21%, and 29% of SARS-CoV-2 transmission was associated with household, school, and community contacts, respectively." So much for "parent influencer" Emily Oster.
China?
Beijing's pivot from market reforms sparks viral debate on economic agenda FT. Commentary:

4/4
The problem in China is not the idea of redistribution, but rather the extent to which Beijing can force the bulk of redistribution onto the rich. Real income rebalancing in China requires redistribution from government far more than from the rich.https://t.co/LS2D4wWxc3

— Michael Pettis (@michaelxpettis) October 21, 2022

Yu Yongding: Can China Stabilize Its Economy Without Increasing Central Government Debt? Caixin Global

How revised Chinese law makes Shanghai party chief a hot candidate for role of premier South China Morning Post. After Shanghai's miserable* and offensive record on Xi's flagship policy, Zero Covid? Really? NOTE * "[W]hile Beijing's new positive daily cases in 2022 range from one to three digits (weekly average cases are 115 as of 30 June 2022), Shanghai has seen over 30 000 cases per day during its worst Omicron surges—cases that took the city a 2-month lockdown to control."
Organized crime-linked group of 100 brawl at Tokyo skyscraper restaurant Japan Times
Dear Old Blighty
Surely not Boris? Runners and riders for next UK prime minister as Liz Truss quits Politico. Commentary:

#BREAKING Fourth regime in six years collapses as public demands for democracy grow in unstable, reclusive, crisis-racked kingdom of Britain, a tribally divided, densely populated, drought-ravaged, hunger-stricken, flavour-starved archipelago off coast of sub-Scandinavian Europe.

— gathara (@gathara) October 20, 2022

But wait:

"The King has asked me to become Prime Minister because this nonsense has gone on long enough." pic.twitter.com/eFL3fgSfVL

— Larry the Cat (@Number10cat) October 20, 2022

How the Tories Brought Endless Anarchy to the UK John Authers, Bloomberg

Leader: The rout of the libertarians The New Statesman

Liz Truss's Government Was Brought Down by a Capital Strike Jacobin
European Disunion
EU leaders agree to combat rising energy prices Deutsche Welle

Berlusconi, Caught on Tape Gushing Over Putin, Heightens Anxiety About Italy NYT. Commentary:

Berlusconi says he'd rather not say out loud what he thinks about Zelenskiy. Then continues: «I don't see how Putin and Zelensky can talk. Unless there's an intervention, the war won't end» worth noting this is a private conversation where Berlusconi asks for maximum discretion.

— Maria Tadeo (@mariatad) October 19, 2022

Aghastitude ensues.

Spain could be the latest to offer digital nomad visas: What you need to know about this growing trend World Economic Forum. Of course, a "nomad" is still tethered to their country of citizenship in many ways: Passport, banking, etc. Still waiting for "Mr. Lee's Greater Hong Kong" to emerge!
New Not-So-Cold War
Zelensky accuses Russia of planning false-flag operation at hydroelectric plant The Hill (CI). Commentary:

If you unload the Kakhovske reservoir above the dam, then North Crimea channel goes dry. This channel was the reason why the dam was built in the first place. It needs gradient to flow. Putin wants to leave Crimea dry for the sake of flooding Kherson? I am not sure. pic.twitter.com/nzZehZaZvG

— Leonid ХВ Ragozin (@leonidragozin) October 20, 2022

More on the North Crimean Canal and water war generally (with photos). Who knew there was a Hydropolitics Association, and based in Ankara?

Ukraine war: Ukrainian forces inch closer to Kherson as Russia resumes 'evacuations' EuroNews. Looks muddy:

Ukraine's civilian army takes aim at Russia as Moscow steps up strikes FT

Ukraine, follow the money Le Monde Diplomatique

Normalizing Nazis. From 2019, still germane:

"I was shocked hearing the #lviv oblast was declaring 2019 Stepan #Bandera year"

A series of letters, from the #Polish and #Israeli embassies in #Ukraine protesting the #Zelensky governments decision to pass laws commemorating #Nazis. They were sent only 2 years ago. pic.twitter.com/W7tmhlZ247

— Chay Bowes 🏴‍☠️ (@BowesChay) October 19, 2022

How soon we forget.
The Caribbean
'Every day you're hopeless': Haitians eye foreign help warily as gangs, cholera outbreak take toll ABC. Cholera was introduced to Haiti by UN "peacekeepers." So Haitians are right to be wary.

Venezuela opposition parties consider ditching 'interim government' FT. Defenestrating Greedo? But why? The deck: "Plan could open way for US oil deal with government of Nicolás Maduro."
Biden Administration
Lawmakers Looking to Pass $50 Billion in New Ukraine Aid Before Next Congress Antiwar.com

Twitter Shares Tumble After US Weighs Reviews for Musk Deals Bloomberg. Musk trying to use The Blob as his catspaw is pretty neat.
Our Famously Free Press
Semafor Is The Problem Defector. Semafor is a media launch, not as cheesy as Grid. Reassuringly, they have a masthead: The Founder and CEO, Justin B. Smith, "is a lifetime member of the Council on Foreign Relations." So there you have it!
Tech
TikTok Parent ByteDance Planned To Use TikTok To Monitor The Physical Location Of Specific American Citizens Forbes

Texas sues Google for allegedly capturing biometric data of millions without consent Reuters

It was all downhill after the Cuecat Cory Doctorow, Pluralistic
Healthcare
CDC Advisors Endorse Adding COVID Shots to Vax Schedule MedPage

Mayo Warns It Won't Take Most Medicare Advantage Plans MedPage Today. "Medicare Advantage plans have been under increasing scrutiny and investigation because so many of them have been accused by federal agencies of denying care, exaggerating the severity of illnesses to pull billions more from Medicare, and delaying care with lengthy prior authorization requirements."
Imperial Collapse Watch
Promoting Stability or Fueling Conflict? The Impact of U.S. Arms Sales on National and Global Security Quincy Institute for Responsible Statecraft

Stop Projecting America's Democratic Decline Onto the World Foreign Policy

Another 'Mighty' stealth fighter (F-35) crashes in Utah Al Mayadeen

The Bridge: Failure to Launch POGO. More on the F-35.
Class Warfare
* * *
End of the road (review) Times Literary Supplement. The Passenger, new from Cormac McCarthy.
Antidote du jour (via):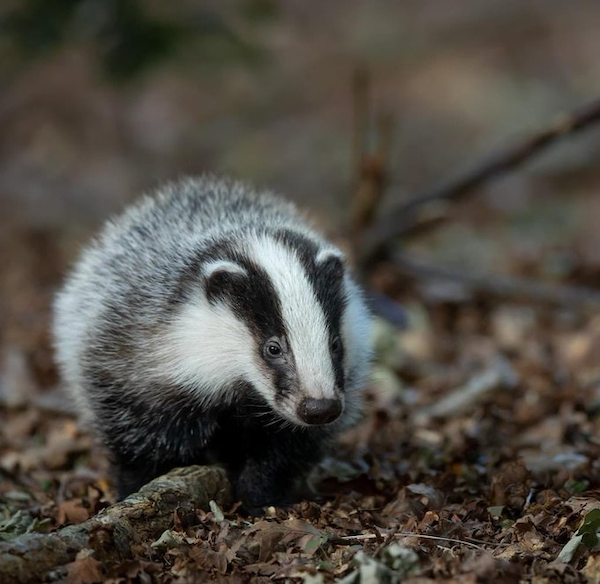 See yesterday's Links and Antidote du Jour here.