Spending Time in the Forest or the Field: Investigations on Stress Perception and Psychological Well-Being—A Randomized Cross-Over Trial in Highly Sensitive Persons Environmental Research and Public Health. Conclusion: "Both stays in the forest and in the field result in improved emotional well-being measured with a POMS questionnaire. CSP-14 total scores and especially feelings of security and vitality were better after staying in the forest compared to staying on a field. The intensity of these effects is probably modified by the season and the weather."
The Log from the Sea of Cortez: John Steinbeck's Forgotten Masterpiece on How to Think and the Art of Seeing the Pattern Beyond the Particular The Marginalian
Climate
* * *
#COVID19
The BQ.1.1 variant story Eric Topol, Ground Truths. "This is the first time in the pandemic that a variant with clearcut, marked immune evasion has not induced a major new wave…. For further context, all of this is happening with minimal mitigation, such as the very low use of masks or avoidance of indoor gatherings. No less in colder weather, heading into winter."
SARS 10 years later: How are survivors faring now? Global News
China?
Man, 87, is China's first Covid death since Shanghai wave as outbreak spirals South China Morning Post. One death, a headline?

Chinese government reportedly helps the world's biggest iPhone-maker fill in labor shortages by recruiting Communist Party members and veterans Business Insider

US imports from China falling faster than from other countries Freight Waves
The Koreas
Walking Seoul (part 1) Chris Arnade Walks the World
Winning the Majority: A New U.S. Bargain with the Global South Quincy Institute for Responsible Statecraft
Is it time to abandon decolonisation? African Arguments, Royal African Society
Dear Old Blighty
Rishi Sunak's government reportedly 'considering Swiss-style relationship with EU' Independent. Hilarity ensues.
European Disunion
Italy's new firebrand PM launches blistering diatribe saying immigration from Africa would STOP if countries like France halted exploitation of continent's valuable resources Daily Mail (BC).
Are we really prisoners of geography? Guardian
New Not-So-Cold War
The oldest version of this rumor I can find:

⚡️According to unconfirmed sources, Russia has given Ukraine an ultimatum. Either return to the negotiating table by the end of November, or Ukraine's entire electricity grid will be decimated.

— War Monitor (@WarMonitors) November 19, 2022

Another rumor:

⚡️DTEK says its chief didn't call Ukrainians to leave country during winter.

According to the statement, during the interview with BBC, the company's CEO Maksym Tymchenko didn't call on Ukrainians to leave to save energy but said there is no "emergency that requires to flee."

— The Kyiv Independent (@KyivIndependent) November 19, 2022

Ukraine to begin voluntary evacuation from Kherson: Deputy PM Al Jazeera

Ukraine launched the missile that hit Poland (video) Douglas Macgregor, YouTube. The headline is deceptive, since Macgregor believes the firing was accidental. But there's plenty more bracing material.

* * *

West 'pushing' Kiev toward talks – ex-Russian president RT

Eurozone edges away from risk of deep winter recession FT

Ukraine's 15,000-Mile Lifeline NYT. Rail.

* * *

How (Not) to Interpret Russian Political Talk Shows Moscow Times. Note the source, but it's an interesting topic. Readers?

What It's Like Inside the Penal Colony Brittney Griner Was Sent to in Russia Vice (Re Silc).
Brazil's reclusive Bolsonaro has a skin infection, 'cannot wear pants' Agence France Presse
Biden Administration
The Consumer Protection Bureau's Union Is Pushing for Better Pay, Fewer Pay Gaps Government Executive
The Supremes
Former Anti-Abortion Leader Alleges Another Supreme Court Breach NYT
2022
John Fetterman and Social Media: How His Campaign Built a Winning Strategy Teen Vogue. Nice explanation of the crudité episode. I've been saying that Fetterman's social media director could write their own ticket; now we'll see. Now watch a bunch of Democrats try to replicate Fetterman's social media success without Fetterman's "every county" strategy (which IMNSHO was the basis of it all). We'll see about that too. Oddly, or not, no coverage in the majors like Politico, WaPo, the Times, the WSJ….
2024
Who is Jack Smith, the special counsel named in the Trump investigations CNN. The 1/6 committee didn't come up with enough for Garland just to indict?

EXCLUSIVE: A shocking voicemail, shared bank accounts, dodgy partners and whistleblowers: DailyMail.com breaks down the jaw-dropping evidence as GOP targets 'chairman of the board' Joe Biden – and could lead to possible impeachment Daily Mail
The Bezzle
New FTX chief says crypto group will pursue reorganisation or sale FT

'A Complete Failure of Corporate Controls': What Investors and Accountants Missed in FTX's Audits Francine McKenna, CoinDesk

ASX grip on clearing shaken by blockchain disaster Australian Financial Review

Thread on support groups for FTX victims:

It turned out the de facto support group for FTX victims was being run from a gas station in Ukraine, where this admin was posting up during the day to get reliable electricity and wifi. He narrated a blacked-out drive home. "We are in a bad situation," he said. "FTX ripped us"

— John Herrman (@jwherrman) November 19, 2022

One applauds the resilience. Nevertheless.

Cryptexodus: A running list of crypto execs who've quit since May Banking Dive

* * *

Sam Bankman-Fried vs. The Match King A Wealth of Common Sense. "The problem is he wasn't allocating capital very well." I thought that was what capitalists were supposed to do? See generally under "Silicon Valley."

Trust and Justice Joe Costello, Life in the 21st Century

While Crypto Bro Scammed Clients, Reporters Scammed Readers FAIR

Glamour The Reformed Broker

* * *

Bird brain Oversharing. E-scooters tank.
Tech
Elon Musk reinstates Trump's Twitter account The Hill. Dracula has risen from the grave:

The people have spoken.

Trump will be reinstated.

Vox Populi, Vox Dei. https://t.co/jmkhFuyfkv

— Elon Musk (@elonmusk) November 20, 2022

Twitter Was Influential in the Pandemic. Are We Better for It? NYT
Big Brother Is Watching You Watch
Call Of Duty Is a Government Psyop: These Documents Prove It Mint Press

Beware Psiphon, CIA tech tool to assist, fuel global protests PressTV
Police State Watch
The Rise and Fall of a Celebrity Police Dog The Marshall Project
Our Famously Free Press
No, New York Times, You Don't "Deserve Better" Than Donald Trump (excerpt) Matt Taibbi, TK News. A magisterial takedown in response to this Times example of something everybody has. From below the fold:

By "a tiny bit flat-footed" [Times editor Dean] Baquet meant his paper was unprepared for Mueller to come up empty because it had ceased to be a news organization willing to embrace guilt, innocence, or whatever the hell the truth was, and instead became a political operation agitating on behalf of "our readers who want Donald Trump to go away." It openly rooted for one particular outcome and ignored the other possibility, causing the paper to publish one mistaken or clearly biased story after the other.

These ranged from the infamous "Repeated Contacts With Russian Intelligence" story to the transparent government PR headline, "F.B.I. Used Informant to Investigate Russia Ties to Campaign, Not to Spy, as Trump Claims" to stories proclaiming the "Nunes memo" about FBI malfeasance to be a mere partisan effort at "defending President Trump from Mr. Mueller's investigation." As later revealed in the report of Inspector General Michael Horowitz, the Nunes memo was correct in virtually all its parts. Yet the Times didn't investigate that story or dozens of others properly, because it was and is now a political organ, not a newspaper.

They also played dirty. They accused people of serious offenses without calling for comment, dragged people under public suspicion based on un-checkable assertions of anonymous officials, and fixed errors late if at all. If new events punched holes in earlier reports, they rarely copped to it. This was all part of a new unwritten rule, that coloring outside the lines was permitted, because Trump.

Repetitious, but worth repeating. It's as if the (hegemonic) PMC, when they were shocked into class consciousness by Trump's victory in 2016, declared "a state of exception," isn't it?
Zeitgeist Watch
Making history: Shen the Tyrannosaurus rex 'in all its ferocious glory' Christies (JD). "On 30 November 2022, the first ever T. rex skeleton to be offered in Asia will appear as a highlight of the 20th/21st Century Art Evening Sale at Christie's in Hong Kong."

If it ain't baroque:

These chairs are insane. Everything about this room is insane. Zoom in at your own risk. #FridayNightZillow pic.twitter.com/pXVDoUCdD1

— Steven Dennis (@StevenTDennis) November 19, 2022
Class Warfare
How Unions Work for the Economy Steven Greenhouse, The Century Foundation
Antidote du jour (via):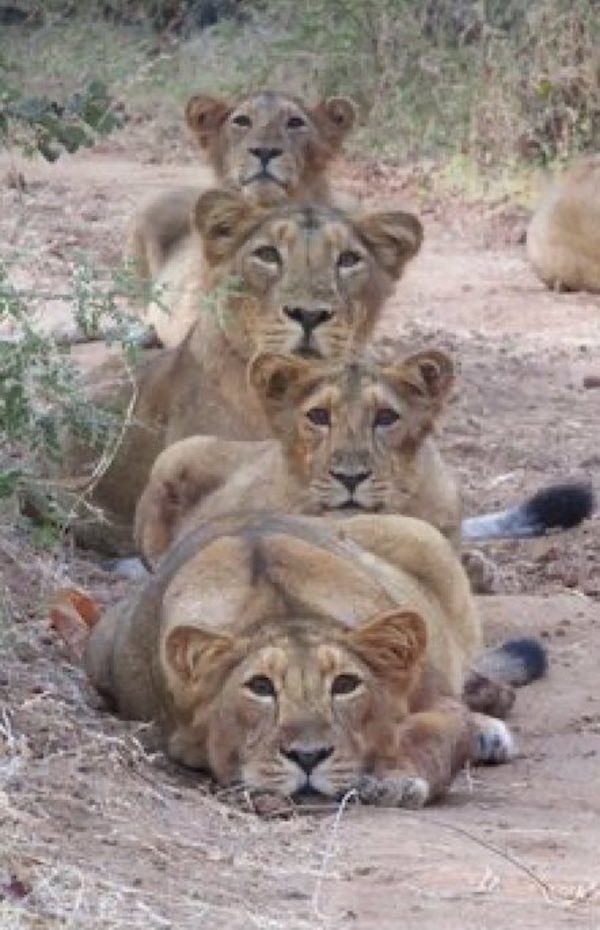 See yesterday's Links and Antidote du Jour here.