British man catches absolutely massive goldfish Boing Boing (resilc)
Warmest Tent on Earth – Pitching in the Siberian Arctic Winter – Ненецкая палатка чум YouTube (resilc)
Nomadic lifestyle of the northern mountains of Iran in Winter YouTube (resilc). ZOMG, the father is tough! Heavy boots and a hat, yes, but no gloves and wearing what looks like a suit (presumably with a sweater and leggings underneath, but still….)
Meta AI Bot Contributed to Fake Research and Nonsense Before Being Pulled Offline Gizmodo (Kevin W) versus Meta's board game-playing AI can pass as a human in diplomacy game negotiations New Scientist (Dr. Kevin). Um, some humans are really bad negotiators…
Does Consuming Cannabis Boost Creativity? Nautlius (Micael T)
A 48,500-year-old virus has been revived from Siberian permafrost New Scientist (Dr. Kevin)
This is why we talk to our patients even when sedated. Why they get their hand held, hair sorted, music on. We look after people, not numbers. This is quite a thing to watch.pic.twitter.com/22nYQnHIYs

— dørstokkmila (@gasbagheera@mastodon.scot) (@gasbagheera) November 21, 2022
#COVID-19
Enough time to make one by Christmas:

The No COVID Chandelier is HERE!
Just in time for Thanksgiving

18 fans, 990cfm raw, 2x 14×30 @3M Filtretes. 46db. Cleans the aerosols straight from up the table, spreads clean air in 360 directions at all the guests. #crbox@yodelodwho @robwiss @Trematomus @mrlighttouch pic.twitter.com/2CnZoxQbRL

— Alex 💨CR Boxes Everywhere (@CRBoxKits) November 21, 2022

Asia

Beijing shuts parks, Shanghai tightens entry as China COVID cases rise Reuters

Coronavirus in China: 'critical moment' for Beijing with cases at record high South China Morning Post
Climate/Environment
In my reporting on clean energy misinformation I've seen one argument over and over.

Wind turbines kill birds.

While this is true, it misses an important piece of context:

Fossil fuel power plants kill 35x more birds per GWh than wind turbines do.

🧵

— Michael Thomas (@curious_founder) November 22, 2022

Carbon Negative Energy Storage from Abandoned Oil Wells Might be a Win, Win, Win Climate Crock of the Week (Chuck L)

Esa mulls Solaris plan to beam solar energy from space BBC. Resilc: "Too many Star Warzzzz movies and the EU can't keep the lights on this month."

Tiny Aerosols Pose a Big Predicament in a Warming World Wired (resilc)
China?
China Announces New Social Credit Law MIT Technology Review

Huge Foxconn iPhone plant in China rocked by fresh worker unrest Reuters
Old Blighty
NHS bosses in Scotland discuss having wealthy pay for treatment BBC (resilc)

The charge sheet against Brexit's guilty men just keeps growing Chris Grey (guurst)
Bolsonaro contests Brazil election loss, wants votes voided Associated Press (David L)
New Not-So-Cold War
Ukrainian Consequences: Energy in Europe YouTube (resilc)

Putin's nuclear grip on Europe could spark another energy crisis, expert warns Express

Ukraine to hike transit fees for Russian oil to EU RT. Kevin W: Also problems with the Ukraine swiping gas from Moldova's deliveries – 'Gazprom threatens cut-off over Ukrainian theft'

Europe's Wind Industry Is Stumbling When It's Needed Most New York Times (resilc)

Poor French households 'having to choose between eating and heating' this winter France 24

OFAC Guidance on Implementation of the Price Cap Policy for Crude Oil of Russian Federation Origin U.S. Treasury. The "who is liable" part is the same as we flagged earlier: Tier 1 are parties who have direct access to price info like brokers and traders. Other parties can rely on their attestation so long as there is no reason to suspect funny business. Mixing oil supposedly does not make it non-Russia except for residues. Ban supposedly extends to everyone involved, like ship owners, insurers, customs brokers, and national ship registries. Nothing on enforcement or punishments.

The European Commission has unveiled its natural gas price cap proposal. It is, how to put it, a curious one.

The cap is set at €275 per MWh. But, and THIS IS THE IMPORTANT BIT, that price will need to be breached for two consecutive weeks.

So it's a cap designed not to cap.

— Javier Blas (@JavierBlas) November 22, 2022

* * *

EU plans subsidy war chest as industry faces 'existential' threat from US Politico

* * *

Ukraine War Day #272: Why Shell A Nuclear Power Plant? Mystery Explained Awful Avalanche (guurst)

It's Costing Peanuts for the US to Defeat Russia CEPA. Stephen:

This delusional advertorial might be worth linking to. Underlines your earlier comments that there is limited / no appetite for the US to make peace, and plenty of money being poured into the war party.

Obviously, Ukrainian lives do not count in the cost benefit analysis either, according to authors like this.

The major UK war industry company BAe Systems is one of the sponsors of CEPA that hosts this drivel, along with Lockheed et al. So (amazingly) is Mercedes. The money go round of war as a business seems very real.

Ukraine to protest over Orban scarf showing Hungary including part of Ukraine Reuters (resilc)
Syraqistan
Imperial Collapse Watch
Trump
Some Advice for Jack Smith, the New Special Counsel in the Trump Investigations New York Times (David L)

Supreme Court Clears House Panel to Get Trump's Tax Returns Bloomberg

Ron DeSantis would have to overcome Donald Trump in the 2024 GOP primary Vox. Resilc: "Trump eats him for brunch."
Biden
Biden extends student loan repayments freeze amid lawsuits BBC
Supreme Court agrees to hear Jack Daniel's trademark case against dog toy company CNBC. Kevin W: "Priorities!"
Parkland parent named Broward chair, replaces DeSantis appointee Miami Herald (furzy)
The Bezzle
Christie's Pulled a $25 Million T-Rex Skeleton From Auction After Experts Pointed Out That Most of Its Bones Are Replicas ArtNews (Jules)

Crypto: Everyone Was Just That Stupid Heisenberger Report (resilc)

Alameda Research lost $3.7 billion from its inception through 2021.

Despite a raging crypto bull market in 2020-21, Alameda still managed to lose a staggering amount of money.

This completely shatters the illusion of SBF the genius that every news outlet pushed last year.

— Genevieve Roch-Decter, CFA (@GRDecter) November 22, 2022

Senators press Fidelity to reconsider allowing bitcoin access in 401(k) plans MarketWatch (resilc)
With tens of thousands of cars in stock, Tesla will cut prices Huxiu (resilc, original here)
Zoom Shares Plunge 90% From Peak As Pandemic Boom Fades Reuters
What Would Breaking Up Ticketmaster and Live Nation Actually Do? New York Magazine (resilc)
'Manager started capping people': Cops say SEVEN people are killed including the shooter during bloody Walmart rampage as worker reveals 'manager' opened fire on staff in break room Daily Mail
Instead of Black Friday, try Buy Nothing Day! Boing Boing
Class Warfare
Antidote du jour (furzy):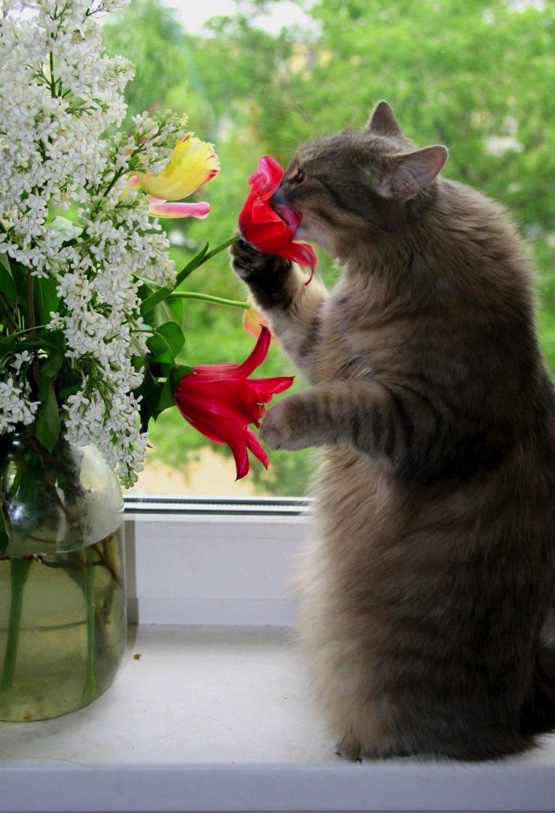 And a bonus. guurst recommends sound on:
Loud squeaky noms pic.twitter.com/6SR5BIdotm

— In Otter News…. (@In_Otter_News2) November 12, 2022
See yesterday's Links and Antidote du Jour here.