Crows Perform Yet Another Skill Once Thought Distinctively Human Scientific Americans
Swarming bees stir up their own electric fields Science
Fed raises rates another 0.75 point, hints hikes could slow in future Axios
The inflation narrative is fabricated, as is the response Tax Research UK
The Hidden Cause of Economy-Wide Inflation? Marshall Steinbaum, The Sling
Despite Recession Fears, 18.5% of U.S. Workers Are Searching for a New Job Morning Consult
Maersk Achieves Record Quarter While Warning of Recessionary Signals Maritime Executive
Climate
* * *
#COVID19
The End of Evusheld The Atlantic. Not addressing transmission turns out to be a problem. Who knew?
China?
Global bankers 'very pro-China', says UBS chair FT

We don't want to decouple from China, but can't be overreliant Olaf Scholz, Politico

China's 20th Party Congress: The Implications for CCP Norms The Diplomat

iPhone assembler Foxconn shifts production from China Covid-hit plant FT

TikTok says staff in China can access UK and EU user data BBC

We are not the only country with terrible communication on Covid:

China has always manufactured consent and made public health a collective effort first at education, then mitigation. We've had a dozen incredibly effective public health education campaigns- these posters? They don't exist for COVID-19. The only reason is "because we say so". pic.twitter.com/BesjpHHPmW

— Naomi Wu 机械妖姬 (@RealSexyCyborg) September 12, 2022
Myanmar
Big banks face scrutiny over business with Myanmar lender Al Jazeera

After Repeated Crackdowns, Myanmar Junta Officially Bans The Irrawaddy The Irrawaddy
The Koreas
The popularity of the Korean oegugin (foreign) influencer is on the rise. But there is a dark side to this pop-nationalism The Conversation

Supreme Court Orders Reparations for Sex Workers Serving US Military The Blue Roof
Syraqistan
With 86% of votes tallied, Netanyahu on cusp of election victory Al Mayadeen

Saudi Arabia courts Australian miners for $170 billion plan Mining.com
Dear Old Blighty
Rishi Sunak to review pledges made in Tory leadership contest FT. Commentary:

State-approved reading: the brand new edition of Private Eye is on sale today! pic.twitter.com/9haIMYt40Q

— Private Eye Magazine (@PrivateEyeNews) November 2, 2022
New Not-So-Cold War
Senior Defense Official and Senior Military Official Hold a Background Briefing US Department of Defense:

DOD is conducting hands-on training with the Ukrainian Armed Forces on U.S. best practices so they can provide better data, for example, from sites close to the front lines that U.S. personnel cannot visit.

And then fourth, to verify this data, U.S. personnel have recently resumed on-site inspections to assess weapon stocks in country whenever and wherever the security conditions allow.

Boots on the ground, eh?

Who's afraid of US troops in Ukraine? Indian Punchline

Will Biden Gamble on a Ukraine Coalition? The American Conservative

Biden Administration Again Plants False Nuclear Scare Stories Moon of Alabama

Russian Retreat in Ukraine Exposes Collaborators—and the Finger-Pointing Begins WSJ

* * *

Russia rejoins deal on wartime Ukrainian grain exports AP

More than Half of Tankers Which Have Been Loading in Russian Ports in the Last 6 Months, Were Controlled by EU, G7 of Allied Countries Hellenic Shipping News

* * *

Fears of neo-Nazis in military ranks after ex-soldier's passport cancelled The Age

How Pre-WW II Ukrainian Fascists Pioneered Brutal Terror Techniques; Later Improved By CIA, Now Ironically Taught to Descendants Covert Action Magazine. From June, still germane.
Bolsonaro backers call on Brazil military to intervene after Lula victory Reuters
The Supremes
"Originalism Is Intellectually Indefensible": Eric Foner on the Enduring Myth of the Colorblind Constitution Balls and Strikes
Our Famously Free Press
How to Inoculate against Midterm Misinformation Campaigns Scientific American. The last sentence should be the starting point. not the ending.
Healthcare
'This Is Our March 2020': Children's Hospitals Are Overwhelmed by R.S.V. NYT (Rev Kev).
The Bezzle
Boris Johnson, former Prime Minister of the United Kingdom, to attend International Symposium on Blockchain Advancements (ISBA) 2022 as Keynote Speaker Benzinga

The Death of Crypto Has Been Greatly Exaggerated, Again Institutional Investor. Fraud always has a place.

Banks detected a record $886 million in ransomware payments in 2021 American Banker
Imperial Collapse Watch
Geopolitics is the biggest threat to globalisation Martin Wolf, FT. Commentary:

7/7
In that case defending globalization and strengthening its existing institutions will only make things worse, not better, and will lead ultimately to an even more disruptive deglobalization process. We should instead accelerate its reform.

— Michael Pettis (@michaelxpettis) November 2, 2022

Is the IMF fit for purpose? Guardian
Class Warfare
Your Boss Is Spying on You. The NLRB Might Stop It. Gizmodo

Beyond financialisation: the longue durée of finance and production in the Global South Cambridge Journal of Economics. From the Abstract: "Seen from the South, we argue that although there has been expansion of financial motives and practices the 'divorce' between the financial and the productive economy cannot be considered a new empirical phenomenon having occurred during the last decades and even less an epochal shift of the capitalist system. The tendency for finance to neglect the needs of the domestic productive sector has been the structural operation of finance in many parts of the Global South over the last 150 years."

Bristling with Barricades London Review of Books. Paris, 1848.
Observing many researchers using the same data and hypothesis reveals a hidden universe of uncertainty PNAS. From the Abstract: "We coordinated 161 researchers in 73 research teams and observed their research decisions as they used the same data to independently test the same prominent social science hypothesis:…. In this typical case of social science research, research teams reported both widely diverging numerical findings and substantive conclusions despite identical start conditions. Researchers' expertise, prior beliefs, and expectations barely predict the wide variation in research outcomes. . This reveals a universe of uncertainty that remains hidden when considering a single study in isolation. The idiosyncratic nature of how researchers' results and conclusions varied is a previously underappreciated explanation for why many scientific hypotheses remain contested. ."
The Intelligence of African Hunters, and the Ignorance of Popular Hereditarians Traditions of Conflict
Antidote du jour (via):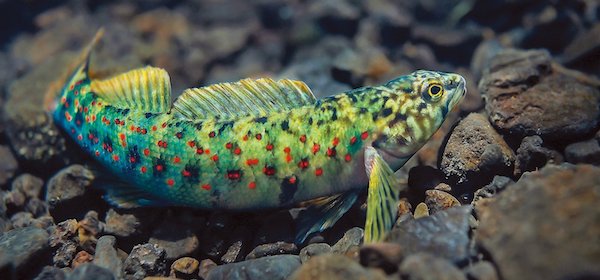 See yesterday's Links and Antidote du Jour here.