Since the press anticipated that Sam Bankman-Fried's fellow FTX/Alameda officer and sometime paramour Caroline Ellison would seek a plea deal, the fact that she and Alameda co-founder FTX Chief Technology Officer Gary Wang have done so may seen anti-climatic. But the Southern District of New York has gotten both to admit guilt to the same seven counts with which SBF was charged with impressive speed.
Note the warning in the first part of the SDNY statement below, that if anyone connected to FTX wants to come forward to try to save their hide, the window of opportunity is closing.
Whoa! Both Caroline Ellison and Gary Wang flipped and have ratted on @SBF_FTX.

Caroline and Gary have been charged and pled guilty. Both are now COOPERATING witnesses with the SDNY (DoJ). 👀

Expect more news to come, per SDNY. pic.twitter.com/sHlT12sP4A

— Compound248 (@compound248) December 22, 2022
Frustratingly, I can't embed any of the key documents. Both the Caroline Ellison plea deal, apparently first published by Inner City Press, and a new SEC filing against Ellison and Wang are each 9 MB despite being text only pdfs, one 7 pages, the other 38. Even Adobe's compression tools will not reduce them to below 2 MB, which is the size they need to be to upload them. What gives????
So please see:
United States v. Caroline Ellison, $2 22 Cr. 673 (RA). Note the redactions

SECURITIES AND EXCHANGE COMMISSION v. CAROLINE ELLISON and ZIXIAO "GARY" WANG
The first document is mainly an exercise in prurient interest. It does show that Ellison is pleading guilty to the same list of high level charges in the grand jury indictment against SBF. The way criminal plea bargains work in the US is the cooperating party must plead guilty to at least one felony, and the deal is contingent on how much they actually cooperate. Here, Ellison is hoping to have the DoJ strongly recommend a reduced sentence based on how helpful she will presumably have been. Her maximum sentence on these charges is 110 years.
I assume this sort of language is typical:
It is understood that, should this Office determine either that the defendant has not provided substantial assistance in an investigation or prosecution, or that the defendant has violated any provision of this Agreement, such a determination will release this Office from any obligation to file a motion pursuant to US.S.G. § SK1.1, but will not entitle the defendant to withdraw the defendant's guilty plea once it has been entered….

It is understood that, should the defendant commit any further crimes or should it be determined that the defendant has given false, incomplete, or misleading testimony or information, or should the defendant otherwise violate any provision of this Agreement, the defendant shall thereafter be subject to prosecution for any federal criminal violation of which this Office has knowledge, including perjury and obstruction ofjustice. Any such prosecution that is not time- barred by the applicable statute of limitations on the date ofthe signing of this Agreement may be commenced against the defendant, notwithstanding the expiration of the statute of limitations between the signing of this Agreement and the commencement of such prosecution. It is the intent of this Agreement to waive all defenses based on the statute of limitations with respect to any prosecution that is not time-barred on the date that this Agreement is signed.
The SEC filing gives an initial sense of what Ellison and Wang are offering in the way o confirmation of allegations and new evidence. The filing significant repeats arguments from the claim against SBF, plus no doubt more will come out, so we'll highlight just a few points.
One is that, as expected, Ellison and Wang are strongly resisting SBF's attempts to pretend he didn't know what was going on, and ergo it was mainly weak supervision as opposed to embezzlement and other chicanery that led to the collapse.
As an aside, the SBF claim that Ellison was the CEO of Alameda and therefore SBF had nothing to do with all that customer money going to Alameda to fill its financial black holes was laughable. The money came from FTX! SBF was running FTX, not Ellison, and therefore he was responsible for its transfer.
The new filing maintains that SBF was and remained "the ultimate decision maker" with full access to all records and systems, though the bankruptcy. However, the SEC document has Ellison and Wang admitting they knew SBF was diverting funds this way, which makes them co-conspirators.
It looks as if Ellison has already provided some detail of how she propped up the price of FTT tokens, allegedly at the behest of SBF, to preserve their value as collateral for borrowings (as in prevent loans from being called and help get new loans). Most of the press tends to focus on the misuse of customer funds, as in fraud against FTX customers. But the filings all together describe frauds against other victims: lenders, equity investors, and the IRS (money laundering), along with the seemingly victimless crime of campaign finance fraud (making donations in the name of other parties).
Wang similarly provided more detail about how FTX software gave Alameda preferential status, such as exemption from position liquidation and ability to carry a negative balance, and when those features were addes.
Even though this is a minor item, it show what a con artist SBF was and how he had Wang (and one also assumes Ellison) under his thumb. Who signs a loan for over $220 million to get less than 0.1% in proceeds?
…Bankman-Fried also used commingled funds from Alameda to make large political donations and to purchase tens of millions of dollars in Bahamian real estate for himself, his parents, and other FTX executives. Specifically, in 2020 and 2021, Wang executed promissory notes with Alameda totaling approximately $224.7 million. The funds borrowed under the promissory notes in Wang's name were not intended for Wang's personal use but were instead used by Bankman-Fried for other purposes, including additional venture investments. However, Wang did withdraw approximately $200,000 in funds for his own purposes.
In a move that has the crypto community tearing its hair, the SEC in this filing argues that FTT is a security. Note that if the SEC prevails, this position can presumably be extended to any crypto currency. From the filing:
75. On or about July 29, 2019, FTX launched a crypto asset known as "FTT." FTX launched FTT as an "exchange token" for the FTX platform (i.e., the crypto asset or token associated with a crypto trading platform).

76. Before launching the FTX platform in or around May 2019, FTX had minted 350
million FTT tokens in or around April 2019. Of the 350 million tokens minted, 175 million were allocated to FTX as "company tokens," and 175 million were designated as non-company
tokens. The company tokens were set to "unlock" (or become available for trading) over a three-year period after a so-called initial exchange offering ("IEO") of the token.

77. From the time of its offering, FTT was offered and sold as an investment contract
and therefore a security.
Some crypto enthusiasts are arguing that the SEC move is an over-reach, that FTT was never sold to US investors. I doubt that is true. From what I have read, and it is consistent with the poor state of FTX's controls, that prospective customers could sign up for FTX International (non US) accounts merely using a VPN. So US individuals could and arguably did send fund to FTX International, which were co-mingled and sent over to Alameda to among other things, manipulate the market for FTT.
Second, Alameda had a subsidiary, North Dimension, which took US dollars and was not presented as connected to Alameda or FTX. From the SEC document:
38, From the start of FTX's operations in or around May 2019 until at least 2021, FTX customers deposited fiat currency (e.g., U.S. Dollars) into bank accounts controlled by Alameda. Billions of dollars of FTX customer funds were so deposited into Alameda-controlled bank accounts. Ellison was aware that Alameda was receiving FTX customer funds.

39. At least some of these bank accounts were not in Alameda's name, but rather in the name of North Dimension Inc. ("North Dimension"), an Alameda subsidiary. North
Dimension's website does not disclose any connection to Alameda. Ellison knew that Bankman- Fried had directed FTX to have customers send funds to North Dimension in an effort to hide the fact that the funds were being sent to an account controlled by Alameda.
From a tweet on the eve of the bankruptcy filing: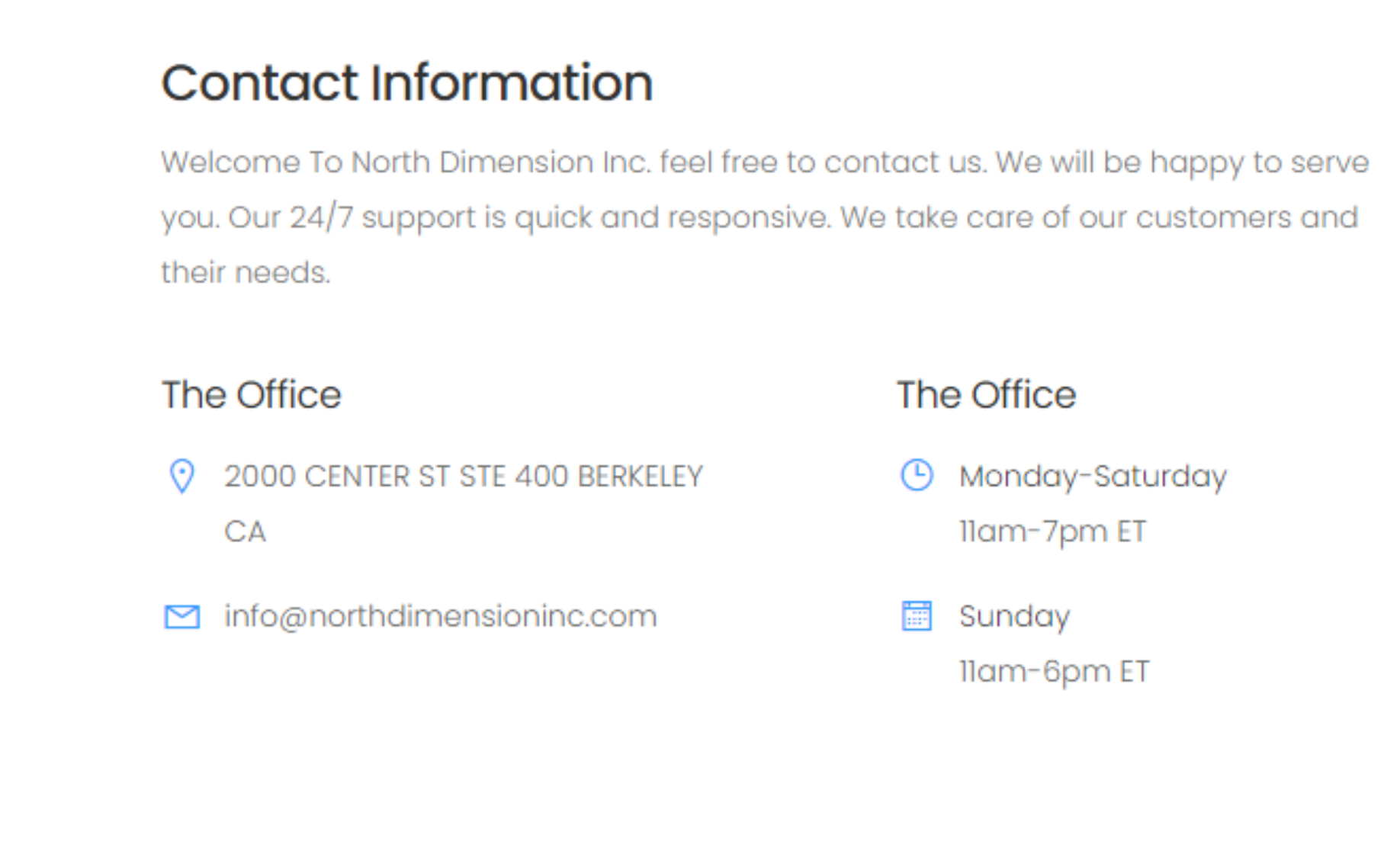 North Dimension was most decidedly in the US, so monies came from US parties and were used by Alameda, among other things, for FTT market manipulation.
Moreover, Alameda, which was buying and selling FTT like a drunken sailor, is a Delaware company. US lenders to Alameda treated FTT as collateral. At least some if not most were in the US, again creating a US nexus for FTT.
In addition:
👀#SEC filing declares $FTT a security in #FTX case development

FTT allegedly raised over $10 million to fund the exchange's business operation, with a promise to return profit for investors as demand for trading on FTX increased.

via @theChriscen https://t.co/TLwotegOLD

— CryptoSlate (@CryptoSlate) December 22, 2022
⚡️#SEC Calls $FTT Exchange Token a Security

SEC highlighted that #FTX would use proceeds from the #token sale to fund the development, marketing, business operations, and growth of FTX while using language to emphasize that #FTT is an "investment" with profit potential.

— Satoshi Club (@esatoshiclub) December 22, 2022
These final points argue for FTT needing to have been a registered security or at least in compliance with state blue sky laws, with a proper offering document and all that.
Many crypto fans are coming to similar conclusion but are mighty unhappy:
Hallelujah — if this prevails ie tokens are security, 💩 tokens likely to disappear like 💩 ICOs

SEC Calls FTT Exchange Token a Security https://t.co/39KWszO03K

— DMKM 🪙 🪙 (@2paisay) December 22, 2022
As the FTX drama unfolded, many were howling for SEC Chairman Gary Gensler's scalp for not attempting to pursue and casting aspersions on his having taught a blockchain course at MIT, with some help from Caroline Ellison's father, an economic prof at MIT.
First, crypto was spending huge lobbying dollars on the Hill. The SEC is the only financial regulator that is subject to Congressional appropriations (all the others live off fees and fines). Congress has kept the SEC budget starved and weak and has regularly cut funding when the agency launches initiatives it does not like (see former SEC Chairman Arthur Levitt's bio for many examples). Crypto was not generally seen as a security and Gensler would have had to spend a ton of political capital and would have likely failed. By contrast, he's been doing some very bloody-minded private equity rule-making, so it's not as if he has been fearful.
Second, Gensler was doing MIT a big favor by teaching that course. And regulators have much more credibility if they've heard the "industry" case.
Third, the proof is in the pudding. The SEC had multiple fraud charges, including securities fraud related to fundraising for FTX. It decided upon further reflection and/or getting more facts from Ellison and Wang, to take the position that FTT is a security. This is a bold step the SEC did not have to take.
Let me add:
I think the SEC is likely to prevail with its claim that FTT is a security. Its use in fundraising for FTX is deadly, in addition to the US nexus points demonstrated above. On top of that, Ellison and Wang are agreeing to the charges and SBF barely has the legal horsepower to fight anything, and "FTT is a security' is not the most important thing for him to attest. I also doubt anyone will file an amicus brief on behalf of SBF on this issue, but the industry may be more shameless than I imagine.
However, given arguable special circumstances (particularly the use of FTT in fundraising), any precedent set by this case might be narrowed.
So the drama continues. Pass the popcorn.