What time is it on the Moon? Nature
Decriminalize Moonshine! Reason
Potemkin Village Heisenberg Report. On housing.
Climate
Natural disasters caused $313 bln economic loss in 2022 – Aon Reuters

An EV in Every Driveway Is an Environmental Disaster New York Magazine
#COVID19
Live blog: Tracking the meeting of the FDA advisory panel on Covid vaccines STAT "It's just the flu" propagates to the policy level:

COVID is *not* equal to the flu yet. Most people aren't Omicron boosted, most don't have Paxlovid access, and there isn't a mass-disability thing called "Long Flu" like #LongCovid debilitates & maims millions. That's why the FDA shouldn't treat #COVID as just a flu. Cuz it's not! https://t.co/jnDDgOgpLC

— Eric Feigl-Ding (@DrEricDing) January 26, 2023

Drunks looking for their keys under the lamppost…. And at the same FDA meeting:

FDA VRBPAC Member Cody Meissner Says Asymptomatic Infections Are Now Desirable

"Do we really want to stop asymptomatic infections?

An asymptomatic infection is desirable because it will stimulate both cellular and humoral immunity. It will kind of act like it's own boost." pic.twitter.com/ATGNLDFhFd

— Chief Nerd (@TheChiefNerd) January 27, 2023

Covid Vaccines — Playing the Long Game (transcript) NEJM. Paul Offitt, FDA Vaccine Advisory Committee member:

The goal is prevent serious illness. The goal is keep people out of the hospital. I don't see how you can reasonably try and prevent against mild disease for any length of time for a short-incubation-period disease knowing that neutralizing antibodies are not going to be long-lived. And I can't think of a strategy that would allow that to happen.

So, mass infection without mitigation is the strategy going forward, and the only important metric is that hospitals not be overloaded. Good to have that clarified!

* * *

'Extremely disconcerting': NIH didn't track U.S. funds going to Chinese virus research, watchdog finds Yahoo News and Federal watchdog finds problems with NIH oversight of grant funding bat virus research in China Science. Context: Regardless of the implications, EcoHealth Alliance, the link between NIH and the Wuhan Institute of Virology, is, institutionally, an absolute cesspit, as Vanity Fair, of all people, shows vividly. The quintessential NGO.

Virology under the Microscope—a Call for Rational Discourse American Society for Microbiology

* * *

Fatal heart attacks have surged in Australia. Here's why The Age

COVID-19 deaths in the US continue to be undercounted, research shows, despite claims of 'overcounts' The Conversation

* * *

The next generation of evidence-based medicine Nature. The last sentence: "Methodological advances and future AI-based analyses of all data will provide deep evidence to realize the goal of personalized medicine— that is, to offer the right treatment to the right patient at the right time." On evidence-based medicine, see KLG's comprehensive post here. Figure 4, "Evidence-based deep medicine iceberg":

I think this diagram is fundamentally flawed, in that it posits a future where the visible part of the EBM "iceberg" is driven by human judgment, and the invisible part, below the water, is "AI-based." In reality, everything important about both parts of the "iceberg" is driven by human judgment, with AI entirely dependent on humans for data sets, algorithms, training, and most importantly, judgments of truth value (which AI cannot do). The only real difference is that, embedded in code, paradigm shifts will be even harder than they already are in existing institutions. Imagine "deep precision medicine" programmed by droplet dogmatists! So here, "AI" functions rather like a fetish object; an idol supposedly of divine origins, but instead subject to the invisible ministrations of priests. Of course, priests are all in favor of this…

* * *

FDA withdraws Covid antibody treatment Evusheld because it's not effective against 93% of subvariants CNBC. Surely a mere fluke.
Six years after untimely end, Trans-Pacific Partnership's legacy lives on Globe_
China?
Adani sell-off hits $50bn after short seller targets group FT
The Koreas
The Old School Dreams of Young Men Outside of Seoul The Blue Roof
Syraqistan
Lebanon's top prosecutor charges Beirut blast Judge Tarek Bitar Al Jazeera
European Disunion
Babiš plays on fears of war with Russia in long-shot Czech presidency bid Politico

Hundreds of high-ranking military officers sacked in Hungary Daily News Hungary

Independence is both inevitable and impossible. A possible pathway to Interdependence Bella Catalonia. I have to say that Ukraine has made me just a little sour on nationalism just now, but the ideas about citizen assemblies are interesting.
Dear Old Blighty
NHS latest: Heartbreaking stories from live audience as experts answer questions on future of service Sky News. The deck: "Sky News launches a year-long project looking at the state of the health service." Oh good.

Rolls-Royce's new chief warns company is a 'burning platform' FT

Richard Sharp: BBC chair was shareholder in firm awarded £600k while he was a No 10 adviser Guardian
New Not-So-Cold War
Ukraine's Makeshift Army Is Getting More Misfit Toys Foreign Policy. Frum explains what's really going on:

Time for NATO countries that have emptied out their Cold War arsenals for Ukraine to make some decisions about their next-generation replacement purchases https://t.co/71JLyzlWeb

— David Frum (@davidfrum) January 27, 2023

* * *

'Start Over': Ukraine's Bakhmut Evacuates As Russia Claims To Be Nearing Agence France Presse. An aggregation of heart-rending "human interest" vignettes with no discussion of strategic significance whatever.

Bakhmut defence is "strategically sound" effort ISW Ukrayinska Pravda. Only five days ago…

Zaporizhzhia Official Lashes Out At IAEA Over Its Claims About Explosion In Nuclear Plant Republic World. Surely it's not hard to use technical means to detect the origin of the shelling. Since this has not been done, it's quite clear which side is doing it.

* * *

Avoiding a Long War (PDF) RAND Corporation. Interesting caveat:

An important caveat: This Perspective focuses on U.S. interests, which often align with but are not synonymous with Ukrainian interests. We acknowledge that Ukrainians have been the ones fighting and dying to protect their country against an unprovoked, illegal, and morally repugnant Russian invasion. Their cities have been flattened; their economy has been decimated; they have been the victims of the Russian army's war crimes. However, the U.S. government nevertheless has an obligation to its citizens to determine how different war trajectories would affect U.S. interests and explore options for influencing the course of the war to promote those interests.

To be a friend is fatal….

German Foreign Minister declares country is at WAR with Russia Gulf Insider (German Foreign Minister Annalena Baerbock: "We are fighting a war against Russia and not against each other") but France, Allies "Not At War With Russia": Foreign Minister Agence France Presse. Baerbock is, of course, a Green [shaking my head].

Russia needs to be humiliated in Ukraine Anders Aslund, The Hill. Former Atlantic Council, long-time contributor to the Kyiv Post. Classic war aim for a great power, eh?

Ukraine War Accelerates Shift of Power in Europe to the East NYT
Lockheed Martin demos 50kW anti-aircraft frickin' laser beam Tne Register. To be mounted on Strykers, apparently.
South of the Border
Peru's president calls for 'truce' after weeks of unrest Channel News Asia. Sign of weakness.

Peru unrest: Police to dismantle roadblocks set by protesters BBC
Biden Administration
US blocks mining in parts of Minnesota, dealing blow to Antofagasta's Twin Metals copper project Mining.com
RussiaGate
Our Famously Free Press
Spain Debunks Russiagate like New York Times Letter Bomb Story Moon of Alabama
Assange
Donziger: Assange Case a Fraud From A to Z Consortium News
The Bezzle
* * *
Realignment and Legitimacy
Opium of the Elite London Review of Books (AL). Hayek.
Class Warfare
Good news:

BREAKING: Trader Joe's workers in Louisville, KY have WON their union election, 48-36. They've formed the third unionized Trader Joe's store, and the first in the South.

— More Perfect Union (@MorePerfectUS) January 27, 2023
Turning 50: A Black woman's thoughts Black Girl in Maine
Antidote du jour (via):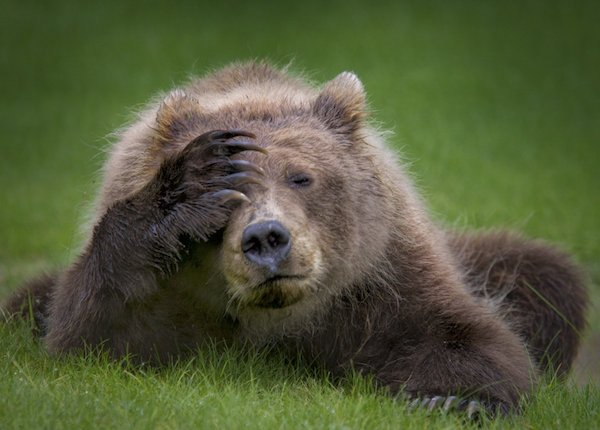 See yesterday's Links and Antidote du Jour here.