This Black Bear Took Hundreds of 'Selfies' on a Wildlife Camera Smithsonian
Swift aims to be a bridge for digital currencies American Banker
ECB's Panetta dismisses 'programmable' use for digital euro Global Government Fintech
The $109 Billion Bank Hustle Matt Stoller, BIG. The deck: "Interoperability isn't just for telecom firms, email, and Facebook. In a high interest rate environment, it's also how to stop banks from scalping businesses and consumers." Interoperality is also Doctorow's thing.
Perella Weinberg banker tied to insider trading probe found dead FT
Lead prosecutor for Najib's 1MDB case dies, trial postponed Channel News Asia
#COVID19
White-tailed deer (Odocoileus virginianus) may serve as a wildlife reservoir for nearly extinct SARS-CoV-2 variants of concern PNAS
China?
Man's best friend in China: boy gives pet dog his Lunar New Year 'lucky money', pooch chases owner's car to say goodbye and missing pet knocks on front door South China Morning Post
Myanmar
Myanmar's military planning poll, raising fears of more bloodshed France24

Myanmar coup: Two years on, humanitarian groups have their hands tied as aid efforts grind to a halt Channel News Asia. Perhaps the NGOs aren't addressing the root cause….
India
Credit Suisse stops accepting bonds of Adani's group amid Hindenburg row Mint

Gautam Adani called on India's top tycoons to shore up $2.4bn stock sale FT
Syraqistan
Why is Egypt's Navy commanding a NATO-led coalition in the Red Sea? The Cradle

Iran warns Israel not to 'play with fire' after drone attack on defense facility Times of Israel. Ownership. Read all the way to the end.

A game of Snakes & Ladders: Blinken takes US back to square one in Israel Responsible Statecraft
European Disunion
* * *

* * *
New Not-So-Cold Cold War
Britain says it won't supply Ukraine with RAF Typhoon and F-35 fighters because it would take too long to train Volodymyr Zelensky's pilots to fly 'sophisticated' warplanes Daily Mail. On the upside, it's probably a lot harder to sell something large, like a plane or a boat, on the black market. Meanwhile, "tanks for the memory":

The White House tricked the Germans into sending tanks by not committing to a timeline. Lol pic.twitter.com/q9GbVaoNhF

— Richard Medhurst (@richimedhurst) January 30, 2023

And meanwhile, Ukraine down to technicals:

WATCH: #BNNUkraine Reports.

The operational work of the #Ukrainian 2nd assault battalion of the 3rd separate assault brigade in the #Bakhmut region is shown in the footage. The video shows #Ukrainian forces taking up positions and fighting from their #trenches.#crime #Ukraine pic.twitter.com/D6qwwXC1wj

— Gurbaksh Singh Chahal (@gchahal) January 30, 2023

Italy to join forces with France in supplying air defences to Ukraine FT

The war in Ukraine is a lucrative cash cow for the US 'merchants of death' – history shows us why we should expect little else Sky News Australia

* * *

U.S. Says Russia Has Violated Nuclear-Arms Treaty by Blocking Inspections WSJ

Vladimir Putin is not mad, just 'radically rational,' says former French president Politico. Hollande.
The Language of Strategy: An Introduction The Bazaar of War
Dear Old Blighty
NHS faces 'alarming' exodus of doctors and dentists, health chiefs warn Guardian. Meanwhile (via guurst):

Dear @RishiSunak,

I'm an immigrant NHS worker. We're charged £2,400 for permanent visas despite the govt cost of £243. A family of 4 is charged up to £12,000! In the worst NHS staff crisis in history, this is profoundly foolish and incredibly cruel. FIX THIS NOW.#SOSNHS 🧵 pic.twitter.com/cQ1ecGr6Wr

— Dr Andrew Meyerson (@andrewmeyerson) January 29, 2023

Eurostar leaves hundreds of seats empty to avoid queues at British passport control EuroNews

The UK is wasting a lot of wind power Archy de Berker (PD).
South of the Border
Peru's Congress still undecided on early poll, as protesters stand firm France24
Biden Administration
The EPA vetoed Alaska's proposed Pebble Mine High Country News
Supply Chain
Rio Tinto sorry for loss of radioactive capsule in Australia Mining.com. Oh.

High Voltage: Tesla's supersized Gigafactory could need 2 lithium, 4 cobalt, 8 nickel, and 9 graphite mines' worth of production every year Stockhead

Critically Dependent On Russia & China, US-Led West Look To Secure 'Rare' Metal In Ukraine Vital For Fighter Jets, Air Planes Eurasian Times. Titanium.
The Bezzle
Celsius Used New Customer Funds to Pay for Withdrawals: Independent Examiner CoinDesk
Tech
The computer errors from outer space BBC. Important.

PayPal to cut 7% of its workforce Payments Dive
Assange
Why the western media is afraid of Julian Assange Jonathon Cook
Police State Watch
Mass. Prisoners Could Choose Between Freedom And Their Organs The Lever. Yikes. Sponsored by two Democrats.

Honor Tyre Nichols: Stop ATL's dumb 'Cop City' Will Bunch, The Inquirer
Healthcare
Salve Lucrum: The Existential Threat of Greed in US Health Care JAMA. "Perhaps the demoralization of professionals, the conflicted consciences of many executives, and the anger of the public represent potential political energy that, with proper leadership, can become kinetic." 'Tis a consummation devoutly to be wished, and especially ironic given that the AMA — rather, its hegomonic leadership who as usual are a mere synecdoche for the views of the membership — vehemently opposed single payer for many years.

Gross Profit (review) Peste Magazine. Capitalizing a Cure.

Engineering T cells Eric Topol, Ground Truths and The race to supercharge cancer-fighting T cells Nature. As I've often said, the word "race" in a headline is a tell; it indicates that the agents impelling the "race" will not be addressed in the article, indeed will not be organic with respect to its framing.
Imperial Collapse Watch
Confronting the Iraq War: Melvyn Leffler, George Bush and the Problem of Trusting Your Sources War on the Rocks
Class Warfare
Checking In With the Starbucks Union as a Supreme Court Labor Decision Looms Eater

With negotiations at a stalemate, Temple graduate students go on strike The Inquirer

The Billionaires Just Can't Wait Jessica Wildfire, OK Doomer. Disaster capitalism.
From ashes to fly larvae, new ideas aim to revive farm soil Channel News Asia
Antidote du jour (via):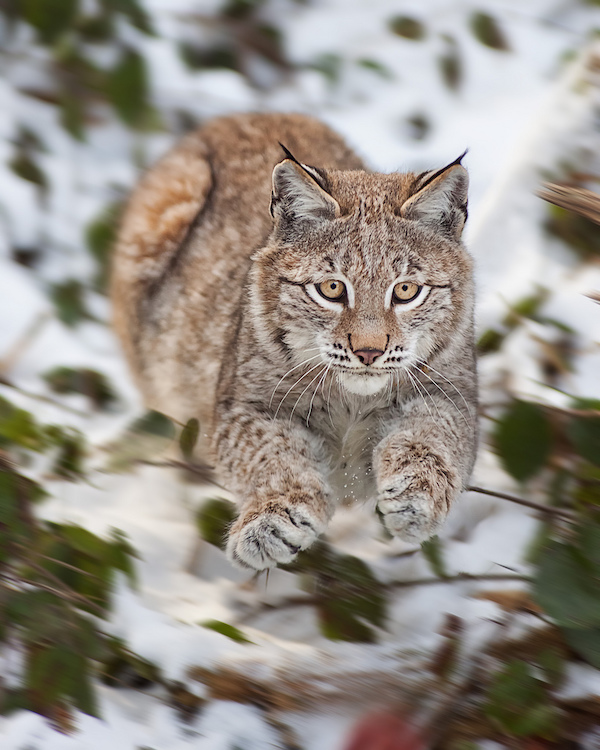 See yesterday's Links and Antidote du Jour here.