A mesmerizing look at nature's eight-legged wonders National Geographic
Climate
Coral Triangle communities find solutions as underwater world faces deep climate challenges Channel News Asia

Sea life bounced back fast after the 'mother of mass extinctions' Nature

Animals falling sick, dying near hellish Ohio train derailment site NY Post. This doesn't look much like "controlled release" to me:
#COVID19
'It's bittersweet': Crucial COVID-19 data tracker shutting down after three years CTV. In other words, the current "high plateau" of infection is the new normal, because the normal doesn't need to be tracked. Well done, all. Johns Hopkins' endowment is $9.32 billion.

For Older Americans, the Pandemic Is Not Over NYT. "Three years in, the societal answer seems clear: With mask and vaccination mandates mostly ended, testing centers and vaccination clinics closed and the federal public health emergency scheduled to expire in May, older adults are on their own." Yes. That's called eugenics. And it all happened… spontaneously.

* * *

Vaccine hesitancy prospectively predicts nocebo side-effects following COVID-19 vaccination Nature. From the Abstract: "The directionality between vaccine hesitancy and COVID-19 vaccine side-effects has not been hitherto examined. We hypothesized a nocebo effect, whereby vaccine hesitancy towards the second Pfizer vaccination dose predicts subsequent side-effects for a booster dose, beyond other effects. We expected these nocebo effects to be driven by (mis)information in males and prior experience in females…. Results show that a quantifiable and meaningful portion of COVID-19 vaccine side-effects is predicted by vaccine hesitancy, demonstrating that side-effects comprise a psychosomatic nocebo component in vaccinated individuals. The data reveal distinct risk levels for future side-effects, suggesting the need to tailor public health messaging." Hmm.

* * *

Scientists discover receptor that blocks COVID-19 infection Phys.org. "The authors said they are developing two strategies against COVID-19 using LRRC15 that could work across multiple variants—one which targets the nose as a preventative treatment, and another aimed at the lungs for serious cases."

Severe acute respiratory syndrome coronaviruses contributing to mitochondrial dysfunction: Implications for post-COVID complications Mitochrondia. From the Abstract: "This review summarizes how mitochondrial function and dynamics are affected by SARS-CoV and how the mitochondria-SARS-CoV interaction benefits viral survival and growth by evading innate host immunity. We also highlight how the SARS-CoV-mediated mitochondrial dysfunction contributes to post-COVID complications. Besides, a discussion on targeting virus-mitochondria interactions as a therapeutic strategy is presented."

Covid-19 has significant impact on liver, says study at Mumbai hospital Business Standard. "The study at Nair Hospital revealed that as the severity of COVID-19 infection increases, liver function abnormalities worsen, and such patients are more likely to develop a severe disease….. 'The cause of derangement is multifactorial. It could be due to virus itself, multiple drugs, complimentary and ayurvedic medications, low oxygen levels and any pre-existing liver disease,' [Dr Sanjay Chandnani, a gastroenterologist and assistant professor at Nair hospital] said."
Top WHO scientist suspended amid claims of 'misogynistic p—ing circle' The Telegraph
China?
China to export Type 052D destroyers, signalling more advanced ships in the pipeline: analyst South China Morning Post. Climbing the value chain.

On board with the RAF as allied fighter jets rehearse for war with China The Times
From the Deep Forests and Seas of Yambaru The Baffler
Myanmar
Chevron agrees to sell Myanmar assets and exit country Channel News Asia
Syraqistan
Nearly 26 million people affected by Turkey-Syria earthquake: WHO Al Arabiya News
European Disunion
Almost a million march in France in protest at government pension reform plans EuroNews

A Cow Ate Our Alphabet Hopscotch Translation
Dear Old Blighty
RMT to ballot members on further rail strike action 'soon' Guardian

Fifteen arrested as lit fireworks launched at police outside Suites Hotel Liverpool Echo. Knowsley "anti-migration" protest.

The changing face of the High Street: Famous old names disappear from Britain's favourite shopping thoroughfares – with owners even using fake shopfronts to make areas look less desolate Daily Mail
New Not-So-Cold War
Ukraine Rushes to Repair After Wave of Russian Strikes NYT

* * *

Poland hesitant to send fighter jets to Ukraine over fears it could deplete national fleet NY Post

Zelensky is Getting Desperate Newsweek

Russia blocks access routes for Western arms supplies to Ukraine: Moscow defence ministry South China Morning Post

* * *

Wagner boss says Russia could take years to capture east Ukraine regions ABC Australia

US will welcome any efforts by PM Modi to stop Russia-Ukraine War Times of India

Out of Alignment Foreign Affairs. The deck: "What the War in Ukraine Has Revealed About Non-Western Powers."
South of the Border
China's South America free-trade deal to have 'clear impact', but may irk US by seeking opportunities in its 'backyard' South China Morning Post

Peruvian coup: the Australian connection Pearls and Irritations
O Canada
Ottawa Hospital denies bodies were left in conference rooms as morgues overflow CTV

Trudeau says flying object shot down on his orders over Yukon Montreal Gazette. By a US F-22 (notching up the balloon-poppings, there).
Biden Administration
Multiple F-35s shot down in 3-hour dogfight with Chinese balloon Duffel Blog and What we know about the unidentified object shot down over Alaska CNN. "Some [F-35] pilots said the object 'interfered with their sensors' on the planes."

Biden's Speech Was Trumpian Peggy Noonan, WSJ. "You can say Mr. Biden fibbed, misled and exaggerated, and you wouldn't be wrong, but in rope-a-doping Republicans on Medicare and Social Security he showed real mastery."
2024
Jim Clyburn says he sees 'no reason' for Biden to step aside in 2024 FT. He wouldn't.
Our Famously Free Press
Freelancers Wanted: Help Knock Out the Mainstream Propaganda Machine Matt Taibbi, Racket. This caught my eye:

For decades, our government at least loosely complied with legislation like the Smith-Mundt Act, which prohibits aiming at the domestic population any official propaganda "intended for foreign audiences." However, gloves came off in recent years.

In a remarkably short time since the end of the Obama presidency, the U.S. government has funded an elaborate network of NGOs and think-tanks whose researchers call themselves independent "disinformation experts." They describe their posture as defensive — merely "tracking" or "countering" foreign disinformation — but in truth they aggressively court both the domestic news media and platforms like Twitter, often becoming both the sources for news stories and/or the referring authorities for censorship requests.

The end result has been relentless censorship of, and mountains of (often deceptive) state-sponsored propaganda about, legitimate American political activity. In the Twitter Files we see correspondence from state agencies and state-sponsored research entities describing everything from support of the Free Palestine movement to opposition to vaccine passports as illicit foreign propaganda. Some of this messaging devolves into outright smear campaigns, with efforts to denounce the organic #WalkAway hashtag as a Russian "psychological operation" serving as a particularly lurid example. The Hamilton 68 story (about which more is coming) hints at this dynamic.

Disinformation "labs" cast themselves as independent, objective, politically neutral resources, but in a shocking number of cases, their funding comes at least in part from government agencies like the Department of Defense. Far from being neutral, they often have clear mandates to play up foreign and domestic threats while arguing for digital censorship, de-platforming, and other forms of information control.

Worse, messages from these institutions are parroted more or less automatically by our corporate press, which has decided that instead of a network of independent/adversarial newspapers and TV stations, what the country needs is one giant Voice of America, bleating endlessly about "threats to democracy." .

I wish Twitter would at least label the New York Times and the WaPos "state-sponsored media."

Disinformation Inc: Meet the groups hauling in cash to secretly blacklist conservative news Washington Examiner

It's Time To Codify The 'NY Times v. Sullivan' Standard Into Law TechDirt
What's your story? Terry Eagleton, London Review of Books
The Bezzle
Google cautions against 'hallucinating' chatbots, report says Reuters (Rev Kev).

PayPal Pauses Stablecoin Work Amid Regulatory Scrutiny of Crypto Fortune

Billions Of Tether's Reserves Were Stored At Cantor Fitzgerald, Capital Union And Ansbacher Forbes
Healthcare
Kaiser posts $4.5B net loss in 2022 amid staff shortages, economic headwinds Becker's Hospital Review

The Hospital-at-Home movement Eric Topol, Ground Truths
Sports Desk
Column: Read it and weep, world's worst Super Bowl prophet picks Chiefs over Eagles LA Times

Opinion: Why the Eagles will win the Super Bowl CBS

Philly's Sign Guy Might Be The Least Thirsty Superfan Defector
Imperial Collapse Watch
Oregon attorney general launches criminal investigation into bourbon diversion scandal Oregon Public Broadcasting. Third World stuff.
Class Warfare
The Ultimate Resource is Peaking Center for Global Development

'Corporate villain' TikTok: How HR can address the latest social media trend HR Dive
The First Family of Human Cannonballing Narratively
Antidote du jour (via):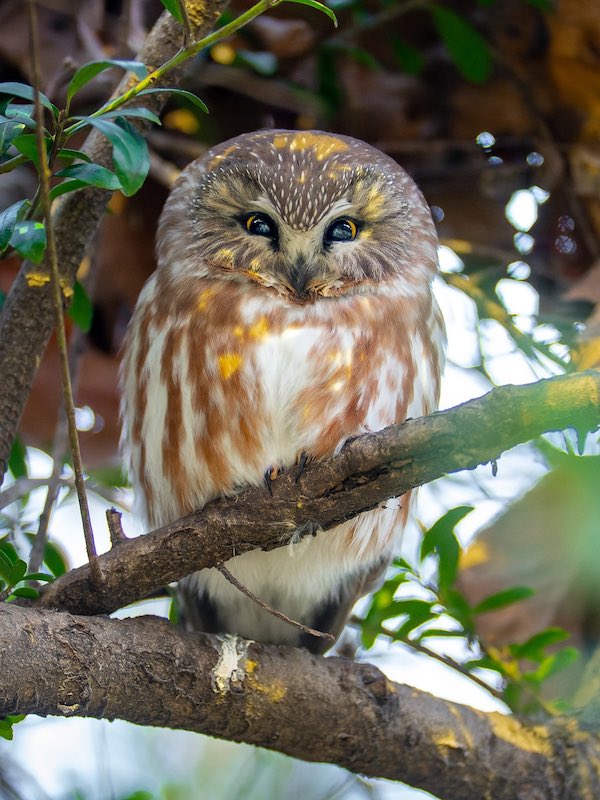 Bonus antidote:
Thank you beautiful person ..!🐦🦜🕊️🐤❤️🙏🙏 pic.twitter.com/Uo6DdDUmBf

— World birds (@worldbirds32) January 20, 2020
Bonus antidote:
Eurasian hoopoe (Upupa epops)🐦🦜🕊️🎵❤️ pic.twitter.com/hRUJ8PsMrr

— World birds (@worldbirds32) April 17, 2020
See yesterday's Links and Antidote du Jour here.