The economy might just be taking off. Uh-oh. Politico
Playing sports about my feelings Brutal South
Climate
Global alarm system watches for methane superemitters Science

Janet Yellen steps up pressure for World Bank overhaul as it lags behind on climate finance and The US plan to become the world's cleantech superpower FT
Norfolk Southern's Toxic Bomb Train
Many sources pursuing parallel lines of inquiry, despite lack of national attention because balloons or whatever:

'They're understandably concerned': The fiery Ohio train crash has been mismanaged, says an engineer who studies chemical disasters Fortune. More good detail on the chemicals involved, and their possible spread.

Derailed Train in Ohio Carried Chemical Used to Make PVC, 'the Worst' of the Plastics Inside Climate News

Station madis-eplo1 Windy.com (JB). 40.829,-80.544, East Palestine, OH. Not reporting, oddly, as of this writing.

Norfolk Southern submits remediation plan for East Palestine derailment. Read it here Cincinnati Enquirer

* * *

Report: Norfolk Southern employees concerned by size of derailed train WKBN. Lots of good detail, local TV news (!!) for the win.

'This is absurd': Train cars that derailed in Ohio were labeled non-hazardous Grist

* * *

Residents want transparency, long term testing, and an end to a one mile radius since chemicals travel, East Palestine – OH WFMJ

East Palestine toxicology test relies on controversial consulting firm accused of serving corporate interest rather than public health Kanekoa News:

It is concerning to hear that 340 residents affected by the Norfolk Southern train crash in East Palestine, Ohio, may have already signed settlement agreements that waive their legal rights. Residents should seek legal advice before signing any contracts to ensure that they receive proper compensation for any damages or losses they have suffered.

* * *

The Ohio train derailment was bad enough. The emergency response made it worse. MSNBC. Not bashing the locals; governmental dysfunction is fractal.

Ohio Train Disaster: How Corruption and Greed Created Catastrophe, w/ David Sirota Glenn Greenwald. Shockingly, Sirota doesn't mention Precision Scheduled Railroading, and Greenwald doesn't press him. See here for what union guys on the ground are saying.
#COVID19
In about-face, Moderna vows Americans won't have to pay for its Covid-19 vaccine STAT (Furzy Mouse). Take that, Pfizer:

Somebody make a meme!
China?
How Deadly Was China's Covid Wave? NYT. Handy chart:

So, all the Western journalists in Shanghai, kvetching and bleating about their inability to order food from their cellphones under the tyrannical "Zero Covid" regime — along with business interests, of course, Western and Chinese, that is to say, globalist — achieved their goal, and Xi adoped the consensus view that mass infection without mitigation was the way forward. Good job. What are a few million deaths among elders and peasants, put beside the glorious cause of Freedom?

How Ukraine war has shaped US planning for a China conflict ABC
Those Balloons, or Whatever the Heck They Are
The Lucky Country
Hi, I'm Albo from marketing, and here to help Macrobusiness
Dear Old Blighty
Jeremy Corbyn won't be Labour candidate at next election, says Starmer BBC
European Disunion
EU Parliament votes to ban petrol, diesel cars from 2035 France24 (Furzy Mouse).
New Not-So-Cold War
Seymour Hersh in new interview about his Nord Stream post:

"I wouldn't even think to take a story like this to the New York Times, they have decided that the Ukraine war is going to be won by Ukraine and that's what its readers get, so be it"

— Oliver Alexander (@OAlexanderDK) February 15, 2023

* * *

* * *

* * *
Our Famously Free Press
Study shows 'striking' number who believe news misinforms AP

Misinformation on Misinformation: Conceptual and Methodological Challenges Social Media + Society. The Abstract:

Alarmist narratives about online misinformation continue to gain traction despite evidence that its prevalence and impact are overstated. Drawing on research examining the use of big data in social science and reception studies, we identify six misconceptions about misinformation and highlight the conceptual and methodological challenges they raise. The first set of misconceptions concerns the prevalence and circulation of misinformation. First, scientists focus on social media because it is methodologically convenient, but misinformation is not just a social media problem. Second, the internet is not rife with misinformation or news, but with memes and entertaining content. Third, falsehoods do not spread faster than the truth; how we define (mis)information influences our results and their practical implications. The second set of misconceptions concerns the impact and the reception of misinformation. Fourth, people do not believe everything they see on the internet: the sheer volume of engagement should not be conflated with belief. Fifth, people are more likely to be uninformed than misinformed; surveys overestimate misperceptions and say little about the causal influence of misinformation. Sixth, the influence of misinformation on people's behavior is overblown as misinformation often "preaches to the choir." To appropriately understand and fight misinformation, future research needs to address these challenges.

Open access; worth a read.

* * *

Government-Funded Index of Worst Disinformation Sites is Entirely Composed of Conservative and Libertarian News Outlets Jonathan Turley. Liberals, in chorus: "Well, naturally!" Partially funded — and I know this will surprise you — by the National Endowment for [our] Democracy.

Revealed: the hacking and disinformation team meddling in elections Guardian. "A team of Israeli contractors…."
House Panel Issues Subpoenas to Tech CEOs for Information on Content Moderation WSJ
Tech
Bing: "I will not harm you unless you harm me first" Simon Willison's Weblog (BC). Not exactly one of Asimov's Three Laws of Robotics. Deep thoughts (Furzy Mouse):

It's almost as if the promoters hyping ChatGPT don't actually yet comprehend the complexities of human thought & language… or as the old saying goes, if the brain was so simple that we could understand it, then we would be so simple that we couldn't.

— Shecky R. 🇺🇦 (@SheckyR) February 15, 2023

The maze is in the mouse Praveen Seshadri, Medium:

The way I see it, Google has four core cultural problems. They are all the natural consequences of having a money-printing machine called "Ads" that has kept growing relentlessly every year, hiding all other sins.

(1) no mission, (2) no urgency, (3) delusions of exceptionalism, (4) mismanagement.
Trump Legacy
Trump Used 'Classified' Folder as a Lamp Shade, Lawyer Says Rolling Stone (Furzy Mouse). That folder got off easy.
Sports Desk
PE Has Only Scratched the Surface of Sports Investing Institutional Investor. These Firms Are Trying to Change That. Institutional Investor

Pickleball Looks Really Dumb on TV New York Magazine
Yet So Far – Nearshoring in North America FlexPort
Goldmining and Genocide London Review of Books (guurst).
Class Warfare
Starbucks Illegally Surveilled And Fired Union Leaders, Labor Board Rules HuffPost

Kenyon Student Workers Are Unionizing. They Say the College Is Fighting Them. Jacobin

Armed Community Groups Are Defending Texas Drag Queens From Christian Fascists Truthout (Furzy Mouse).
Captain of Thai boys' football team rescued from flooded cave in 2018 dies in UK Channel News Asia. :-(
Antidote du jour (via):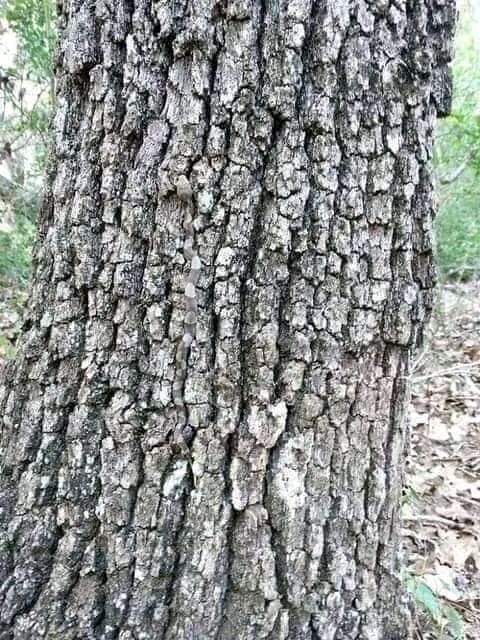 Bonus antidote:
It's incredible seeing the transition from degraded, single-thread streams into expansive beaver-engineered wetlands. And it only took a handful of #beavers to do this. Imagine what the continent and the rivers looked like prior to the Fur Trade, back when beavers were abundant! pic.twitter.com/toGisgrfqI

— Dr. Emily Fairfax (@EmilyFairfax) February 10, 2023
Keystone ecosystem engineers!
See yesterday's Links and Antidote du Jour here.