The magic of mother-of-pearl clouds: A stunning visual experience The Watchers
The Astonishing Biodiversity of Fungi Blooms in Max Mudie's Macro Photographs Colossal
Gong Show Doomberg
Climate
More evidence linking air pollution to mental health problems, study finds The New Lede

GM Is Ordering a Massive Overhaul With Its EV Batteries: Report The Drive
#COVID19
How quickly does COVID immunity fade? What scientists know Nature. All the way at the end: "The virus is evolving so fast. What's true today might not be true tomorrow."

The Effectiveness of DIY Air Filtration Units NIOSH Science Blog. "DIY air filtration units can be an effective means of reducing aerosol exposure. The DIY units reduced aerosol exposure up to 73% depending on the design of the DIY unit, filter thickness, and fan airflow." (1) The original Corsi-Rosethal Box was devised and publicized in August 2020, which would be [breaks out calculator] 30 months from when this article appeared. In the midst of a pandemic caused by an airborne virus, in which over a million people have died in the United States (we're #1). (2) This post is on the CDC site, but buried in a (distinctly déclassé) blog. (3) Naturally, the CDC search function throws up exactly one hit:

Hilariously, this single link is not to the NIOSH blog post above, but to a professional version of the same material by the same authors, published in Building and Environment, also (4) naturally linked to at NC on January 9.

So CDC is erasing Corsi-Rosenthal Boxes from its own site, thereby denying its life-saving capabilities to populations served by those who still regard it as authoritative (people like school and church administrators, small business owners, dull normals looking to protect their families). This is entirely consistent with the Biden administrations "Ultimate Lockdown" policy of mass infection without mitigation, good job CDC.

Fluticasone propionate suppresses the SARS-CoV-2 induced increase in respiratory epithelial permeability in vitro Rhinology. From the Abstract: "Fluticasone propionate has been shown to restore the nasal epithelial barrier in allergic rhinitis to the level of healthy controls. The therapeutic potential of nasal steroid sprays in COVID-19 has recently been reported. However, further insight into the mode of action is warranted…. Fluticasone propionate pre-treatment prevented SARS-CoV-2 increased epithelial permeability, reduced ACE2 expression and SARS-CoV-2 infection, underscoring the therapeutic potential of fluticasone propionate in the context of COVID-19." Here is a second study.

GAO to HHS: Learn from COVID mistakes in replacing drug-manufacturing program Center for Infectious Disease Research and Policy
Bird Flu
China?
Balloon spotted over Billings being investigated as Chinese spy airship Billings Gazette

How a Chinese Spy Balloon Blew Up a Key U.S. Diplomatic Trip Foreign Policy. Balloons don't do that all by themselves. Commentary:

I took a bit of time to dissect the "spy balloon" story – both how it is portrayed in the US and China's response.

As you'll see, the more you think about it, the more stunned you get at the sheer absurdity of the whole thing.

A small 🧵

— Arnaud Bertrand (@RnaudBertrand) February 4, 2023
Myanmar
Taiwanese, Japanese firms in Myanmar staying put despite political unrest, but are laying low Channel News Asia
India
Syraqistan
Iran, Russia move to link banks to evade Western sanctions AP

The West sees Iran in a new way Indian Punchline
Dear Old Blighty
Firefighters to be paid £1,000 for an hour's work in bid to break strike action GB News. New euphemism for "scab": "resilience staff."
New Not-So-Cold War
Ukraine SitRep: U.S.-Russia Talks, Bakhmut Retreat, Laughable Casualty Numbers Moon of Alabama. Interesting material on urban warfare.

CIA chief says Ukraine needs to puncture 'Putin's hubris' in the next 6 months Insider. First Friedman Unit for Ukraine spotted in the wild.

* * *

With or Without Western Tanks, Escalation Is Coming to Ukraine National Interest

Germany approves Leopard 1 battle tank exports to Ukraine Guardian

Logistics loom large in how effective Western tanks will be in Ukraine: Experts Andalou Agency

* * *

E.U. Vows More Help for Ukraine but Tamps Down Membership Talk NYT but Negotiations on Ukraine's accession to EU can begin this year – Zelenskyy Ukrainska Pravda

Facebook Protects Nazis to Protect Ukraine Proxy War FAIR

* * *

Russian tourist flows to Seychelles and the New World Order Gilbert Doctorow

US to use money seized from Russian oligarch Konstantin Malofeyev for Ukraine aid South China Morning Post

Putin's Ashes objkt.com. "Shepard Fairey and Pussy Riot invite you to express your Proof of Protest on the blockchain to voice your rage against the fascist regime of Putin's russia."
Biden Administration
Biden's handwritten notes part of classified docs probe AP

Biden Casually Tells National Prayer Breakfast He's Been To Heaven Several Times The Onion
Supply Chain
China boosts imports of fuel oil blended from Russian barrels and 'Russia has become India's largest oil supplier': Russian Envoy Hellenic Shipping News
Healthcare
U.S. spends most on healthcare, has worst outcomes, finds Commonwealth Fund Healthcare Finance. So both the profit-making and the eugenics are going great. What's the issue?

A Washington woman with tuberculosis refuses treatment, so authorities got court orders NBC
Police State Watch
Family: Autopsy shows training center activist shot at least 13 times Atlanta Journal-Constitution

Environmentalist Manuel Esteban Paez Terán's death is part of a disturbing trend Donzinger on Justice
Our Famously Free Press
Subject of Project Veritas voter fraud story says he was offered bribe FOX9. Note the source.

Sports Illustrated Publisher Taps AI to Generate Articles, Story Ideas WSJ

The Deep Frustration of Digital Media Ross Barkan
The Bezzle
The Unusual Crew Behind Tether, Crypto's Pre-Eminent Stablecoin WSJ

Tulipomania! The Paris Review. From 2014, still germane. The bubble burst February 3, 1637.

Alert reader AH signed up for ChatGPT (see "AI = BS"). This landing page appeared:

I smell lawsuits! But more importantly, AH remarks:

If you are the dumb CEO who thinks he can replace 99% of his chat & call center reps with this tool… you've guaranteed a decline in customer service and likely a decline in future sales from frustrated customers. Yes on day 1 you may have provided the AI with all of your company documentation and the last 5 or 10 years of recorded customer conversations; but how are you training the AI going forward? Internal procedural documentation is full of industry/company speak! Without real live conversations from customers to real reps you will NOT have a translation layer of data for the AI system to work with. Limitation #1 will eventually go from "May Occasionally…" to routinely! Now, to me, the funny thing here is that the system is "Trained to decline inappropriate requests", but if the system is routinely giving bad information it only seems logical real customers will increase their usage of "inappropriate" language. And now we have a vicious downward cycle that can ONLY be resolved with HUMAN intervention and could have been prevented by maintaining the original human activities.
Class Warfare
Non-Compete Agreement Leaves Workers Homeless and Jobless Labor Notes
Civilization States Are Profoundly Illiberal Noema
Is Liberalism Worth Saving? Harpers. Panel discussion, with a very narrow range of opinion.
Why Not Mars Idle Words
Antidote du jour (via):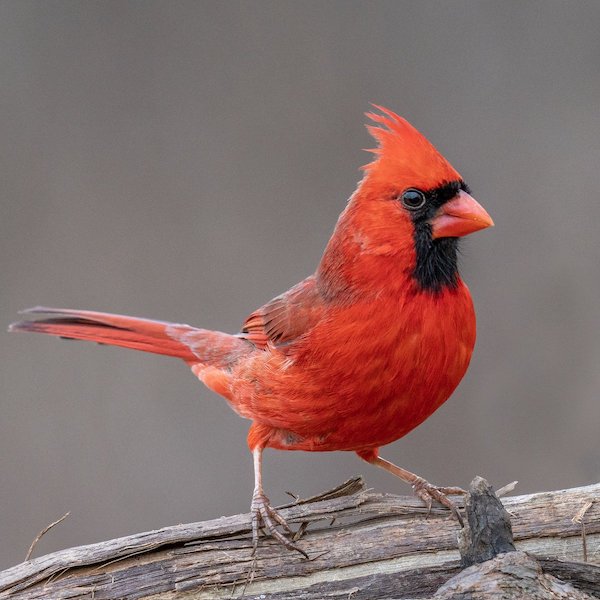 See yesterday's Links and Antidote du Jour here.