How this little see-through fish gets its rainbow shimmer AP
Credit Suisse finds 'material weaknesses' in financial reporting controls FT. See NC here, here, and today.
Banks
Banking crisis: President Joe Biden says taxpayer money won't be used to bail out SVB, Signature Bank USA Today

Biden Assures Americans Their Bank Deposits Are Safe In Ukraine Bablyon Bee (Chuck L).

The Biden administration sees bank crisis as a means of expanding their control Tucker Carlson, FOX

* * *

U.S. Bank Collapses Add to Pressure on Global Central Banks WSJ

Regional Banks Slammed by Fear of a Broader Financial Crisis NYT

U.S. Bank Collapse Could Spark Global Crisis: 'Dr. Doom' Nouriel Roubini Newsweek

* * *

All the Things We Do Not Know About SVB Barry Ritholz, The Big Picture. Important.

SVB collapse: Peter Thiel's role scrutinized as spark of bank run Washington Examiner

The Silicon Valley Bank Contagion Is Just Beginning Wired:

The second- and third-order impacts of startups hitting financial trouble or just slowing down could be more pernicious. "When you say: 'Oh, I don't care about Silicon Valley,' yes, that might sound fine. But the reality is very few of us are Luddites," Kunst says. "Imagine you wake up and go to unlock your door, and because they're a tech company banking with SVB who can no longer make payroll, ."

See, there's your problem. These people — the tiny, incestuous in-group of 37,466 deposit customers at SVB — think you should need an app to open your front door. Worse, they think anybody who doesn't buy into that "innovation" is a Luddite. And they think they're entitled to an endless flow of stupid money. It's froth. It's deranged. And speaking of financial cuddle puddles:

This is wild. Particularly the part where he says "my friends and I coordinated a bank run" followed by "so then I bought shares of the bank thinking I could profit off the run". pic.twitter.com/67iwCrE6yj

— @chimeracoder@mastodon.social🦦 🏳️‍🌈 (@chimeracoder) March 12, 2023

Did VCs and twitter trolls help take down Silicon Valley Bank? The American Banker. They were certainly part of the chain of events.

* * *

Silicon Valley Bank parent, CEO, CFO are sued by shareholders for fraud Reuters. That was fast.
Climate
Trees Across the U.S. Are Sprouting Leaves Earlier Than Usual This Year Wall Street Journal

How coconuts protect the Jersey Shore, other eroding coasts ABC

Tracing the sources of ancient volcanoclastic rocks in Yellowstone using crystals U.S. Geological Survey. Neat!
#COVID19
SARS-CoV-2 Infection in a Hippopotamus, Hanoi, Vietnam Emerging Infectious Diseases, CDC

U.S. government agencies may have been double billed for projects in Wuhan, China, records indicate; probe launched CBS
European scientists highlight worrisome H5N1 avian flu mutations Center for Infectious Disease Research and Policy
China?
Exclusive: UK approves increased submarine-related exports to Taiwan, risking angering China Reuters
U.S. to sell nuke-powered subs to Australia in unprecedented deal Politico
Indonesians seeking climate justice take aim at Swiss concrete giant Channel News Asia
India
Commentary: India overtakes China as most populous country, but will it be demographic dividend or disaster? Channel News Asia
Syraqistan
Biggest test of Iran-Saudi deal will be in Yemen Axios. This, big if true:

⚡️Yemeni officials: The Saudi-led war against Yemen has ended and an agreement has been reached on humanitarian issues and delivery of rights, and the extension of the ceasefire will be announced soon.

— Iran Observer (@Iranobserver01) March 13, 2023

UN buys huge ship to avert catastrophic oil spill off Yemen BBC
European Disunion
France mulls nuclear revamp as Ukraine war prompts an energy mix rethink France24

France's groundwater situation is alarming, official report shows Andalu Agency
Dear Old Blighty
Junior doctors' strike: Anger at 'national scandal' of unnecessary NHS deaths as thousands start three-day walkout Sky News

Nicola Sturgeon's successor will take over at a time when a referendum feels more remote than ever Holyrood

What's In a Full English Breakfast? Don't Ask the English WSJ
New Not-So-Cold War
* * *
Kazakhstan seizes property of Roskosmos at Baikonur and demands $26 million – report AKpress. Odd.
Biden Administration
Biden administration approves controversial Willow oil project in Alaska, which has galvanized online activism CNN
Our Famously Free Press
In FBI Case, the First Amendment Takes Another Bizarre Hit Matt Taibbi, Racket News. The conclusion:

The style of the new anti-speech Democrat is clear: define all government critics as lacking standing to criticize, impugn their prior opinions and associations, imply that all their beliefs are conspiracy theory, define their lack of faith in the FBI's judgment as treasonous, and declare their motivation to be financial. Lastly, when they invoke common constitutional rights, make a note that their activities exist in an uncovered carve-out.

This is the playbook, and we all better get used to it.

Matt Taibbi Squares Off w/ House Dems Over TwitterFiles (transcript) Glenn Greenwald

Digital platform regulation: Governing the ungovernable Chatham House. From February, still germane.
Tech
Denied by AI: How Medicare Advantage plans use algorithms to cut off care for seniors in need STAT
The Bezzle
The Dealer Who Sold the World's Most Expensive Coin Has Been Arrested for Falsifying the $4.2 Million Artifact's Provenance Artnet
Commodities
Iran says it's discovered what could be the world's second-largest lithium deposit CNBC

China lithium probe puts spotlight on reserves and ESG risks Mining.com

Imperialism and Natural Resources International Development Economics Associates
Sports Desk
Guillotine Watch
Executive Sentenced for Scheming to Flood Northeast With Opioids NYT (Re Silc).

A Palantir Co-Founder Is Pushing Laws to Criminalize Homeless Encampments Nationwide Vice (Re Silc).

Bill Gates Calls Epstein's Number Just To Hear His Voicemail Again The Onion
Class Warfare
'Deaths of Despair' contribute to 17% rise in Minnesota's death rate during COVID-19 pandemic (press release) Mayo Clinic. Everything's going according to plan.

Uber and Lyft shares rise after California court victory lets them classify drivers as contractors CNBC. From a class exploitation perspective, Uber nets out positive.

Labor Power and Strategy Helps Organizers Think Seriously About Chokepoints Labor Notes
Controversy Surrounds Blockbuster Superconductivity Claim Scientific American
Antidote du jour (via):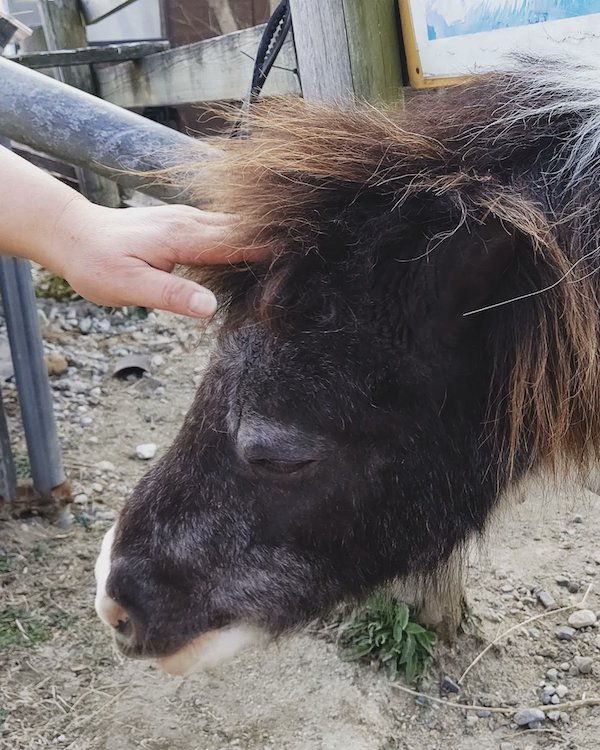 See yesterday's Links and Antidote du Jour here.