This humble Chilean tree could help us make better vaccines — these researchers have learned its secrets ZME Science
At last, a randomized trial on coffee. Here's what happened. Inside Medicine
Greenland to stay in daylight saving time The Irish News
Elon Musk's Neuralink Seeks Surgical Partner for Human Trials, Report Says Gizmodo
Climate/Environment
Water
#COVID-19
Functional Neurological Disorder Emerges After COVID Infection, Vaccines MedPage Today
Marburg outbreak in Equatorial Guinea spreads from rural districts to major port The Telegraph
Syraqistan
Old Blighty
SNP leadership latest: Humza Yousaf vows to take independent Scotland into EU The Telegraph

UK government expected to offer energy companies windfall tax relief Carbon Brief
La belle France
Nearly three weeks of strikes continue to hit French refining Reuters

Ryanair slams "cancellation" of overflights in France The Portugal News
The Koreas
North Korea fires ballistic missiles after protesting US drills Al Jazeera
China?
European Disunion
One-day strike hits German transport network The Loadstar

Stuck in this Nazi building': Germany's bickering coalition halts finance ministry move FT
New Not-So-Cold War
Conscription may be intensified in Ukraine – Zelensky ally RT

Will Pakistan Support A US Mercenary's Plot To Recruit Afghan Refugees As Fighters For Kiev? Andrew Korybko's Newsletter

Ukraine's Foreign Ministry calls on UN not to give "unbalanced" assessments in regards to Ukrainian Orthodox Church situation Ukrayinska Pravda
***
Putin compares 'global NATO' idea to World War II Axis coalition Tass

Sinn Féin backs NATO's war against Russia ahead of Biden's planned visit to Ireland WSWS

Did Ukraine funding spare the US Army from budget cuts? Defense News

***

Hersh: Nord Stream explosion decision possibly 'anger' or 'punishment Al-Mayadeen

Russia's Diesel Exports Heading for Record Despite EU Sanctions Bloomberg
Azerbaijani armed forces advance to close off Armenia-Karabakh road Eurasianet
Biden Administration
Lina Khan's FTC has challenged health system mergers — but not disruptors Becker's Hospital Review
2024
Is 'David' porn? See for yourself, Italians ask Florida parents Politico
GOP Clown Car
What does Peter Thiel want? He's building the right-wing future, piece by piece Salon

THE DEATH OF PETER THIEL'S "KEPT" ROMANTIC PARTNER IS BEING INVESTIGATED AS A SUICIDE The Intercept
SVB
U.S. backstops Silicon Valley Bank sale to First Citizens Reuters<

This fake business is itself run by a former minor-league VC player. It doesn't even have a real website, but it does have a Facebook page 🤪 pic.twitter.com/0YynJ1oT71

— Jacob Bacharach (@jakebackpack) March 27, 2023
Rotten Banks
Deutsche Bank Bounces as Analysts Reassure on Financial Health Bloomberg

US considering more federal support for banking industry: report The Hill

No Billion-Dollar Bailouts For Africa Consortium News
Police State Watch\
Chicago's Mayoral Race Pits the Teachers Union Against the Police Union New York Times
Obama Legacy
Arne Duncan backs Paul Vallas in April 4 mayoral runoff election Chicago Sun-Times.
Groves of Academe
Big oil on campus: how US universities are 'colonized' by the fossil-fuel industry The Guardian

A IS FOR ABUSE The Intercept. The deck: Two Harvard Grads Saw Big Profits in African Education. Children Paid the Price. 
Norfolk Southern Chemical Bomb
Pennsylvania School District Sues Norfolk Southern Over Ohio Train Derailment Insurance Journal

Most of Norfolk Southern video leading up to East Palestine derailment is gone WSYX
Train derails, spilling hazardous materials in North Dakota The Hill
Class Warfare
EV Era Threatens UAW Clout as New Chief Faces Nonunion Plants Bloomberg Law

Disney CEO Bob Iger Confirms Start Of Layoffs, With Three Rounds Of Cuts Expected Before Summer Deadline
Tech
Portions of Twitter's source code leaked to public, valuation plummets to $20 billion Yahoo Finance
The Bezzle
Feds sue crypto giant Binance and founder Changpeng Zhao The Verge
CFTC alleges Binance funded terrorism.

Reportedly, employees said: "We see the bad, we close 2 eyes." pic.twitter.com/dxR4k6MfT2
— unusual_whales (@unusual_whales) March 27, 2023
A Scammer Who Tricks Instagram Into Banning Influencers Has Never Been Identified. We May Have Found Him. ProPublica
Antidote du jour (via):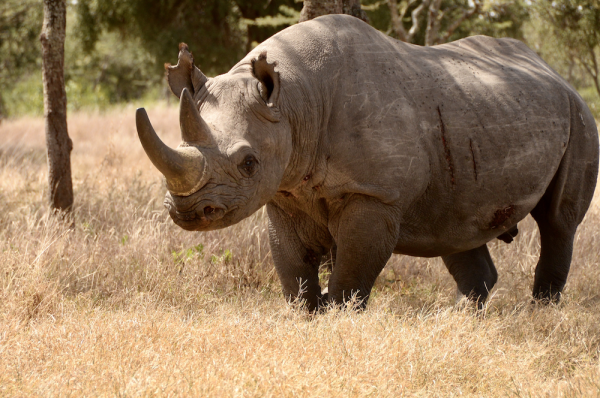 See yesterday's Links and Antidote du Jour here.