New analysis of ancient human protein could unlock secrets of evolution Guardian
Vikings fashion: they filed their teeth, had female warriors and loved bling ZME Science
The Day Explorers Finally Found One of the World's Great Lost Shipwrecks Literary Hub
Commercial real estate continues to get pummeled The Real Deal
Climate/Environment
Norfolk Southern Chemical Bomb
#COVID-19
SARS-CoV-2 Can Integrate Into the Genome, Cause Positive Tests labroots

California Nurses Association condemns state decision to lift mask, vaccine requirements in health care settings National Nurses United
Syraqistan
US military commander in Syria briefed on anti-IS operations Military Times

Recent ISIS attacks in Syrian desert carried out with US support: Source The Cradle

US, Saudi Arabia to conduct first counter-drone exercise without allies Al-Monitor
Old Blighty
The UK Continues Its Decline Ian Welsh
The Koreas
US, South Korea announce largest field exercises in five years AP

South Korea offers plan to resolve wartime labor dispute with Japan Nikkei
India
India's Russian oil imports hit record high in February; now more than Iraq, Saudi put together The Hindu
China?
European Disunion
French Strikes Over Pension Reform Hit Power Utility, Trucking Bloomberg
New Not-So-Cold War
Bakhmut, Strategic Or Not, Is Falling Moon of Alabama

Ukraine: A war to end all wars in Europe Indian Punchline

🇺🇦🫰💰💵The Ministry of Infrastructure of Ukraine confirmed the detention of Deputy Minister Lozinsky who is suspected of embezzlement of budget funds. Lozinsky will be dismissed from his post.

— AZ 🛰🌏🌍🌎 (@AZgeopolitics) January 21, 2023
***
Why the Russia Sanctions Are Missing the Mark Project Syndicate

THE DISTURBING GROUPTHINK OVER THE WAR IN UKRAINE The Intercept

German party rejects punishment for ex-leader's Russia links AP
***
92 Flights From Israeli Base Reveal Arms Exports to Azerbaijan Haaretz
Azerbaijan: Soldiers killed, wounded in clash near Karabakh TRT World
Turkey, UAE ink free trade deal in latest thaw Al-Monitor
Top U.S. Treasury official to warn UAE, Turkey over sanctions evasion Reuters. From January.
South of the Border
Political Repression Under Peruvian Coup Regime Black Agenda Report

Brazil Approves GMO Wheat Ag Web
Biden Administration
If Biden Really Wants to End Homelessness, He Needs to Support Public Housing Jacobin

Garland insists charges against Hunter Biden can be brought outside of Delaware Washington Examiner
2024
CPAC 2023: Trump wins straw poll, DeSantis loses support Washington Examiner
Democrats en déshabillé
Transportation post has become political nightmare for Buttigieg The Hill. Poor Pete.
Healthcare
Cancer-Free Medicare Recipients Received Fentanyl Indicated for Cancer Pain MedPage Today

After People on Medicaid Die, Some States Aggressively Seek Repayment From Their Estates KHN. No kidding?
Police State Watch
Special counsel urges sheriff to ban the 'cancer' of deputy gangs Los Angeles Times
Imperial Collapse Watch
Does Technology Win Wars? Foreign Affairs
Supply Chain
US steel shortage grows, End to EU Green Steel subsidies Steel News
Our Famously Free Press
Class Warfare
Tech
Solving the Moderator's Trilemma with Federation Pluralistic

Who's Cleaning Twitter? Tech Workers Coalition
AI
Can A.I. Treat Mental Illness? The New Yorker
The Bezzle
Torching Retail Doomberg

Uh oh! The crypto collapse has reached the real financial system The Verge
Antidote du jour (via):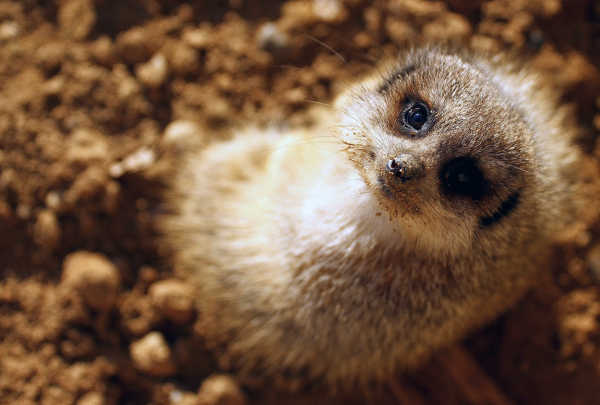 See yesterday's Links and Antidote du Jour here.