We keep reminding readers that the plural of anecdote is not data. However, we've just had two of two shippings go very badly awry, to the tune of >$1000 in damage in each case. So if nothing else, consider this a public service announcement as to the need to pack even more defensively than ever when using UPS.
In the case of the TSA's vandalism, it's less clear as to how take precautions.
First to the UPS perpetrating what sure looks like willful destruction of packages with "Fragile" stickers all over them. These were three boxes my brother sent to himself from Alabama. He came here last week to pack up heirlooms, some of them valuable, from my mother's house: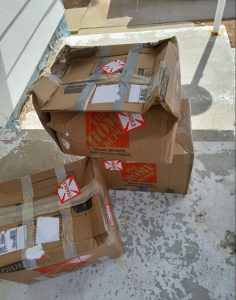 Before you say, "Well, those were crappy boxes," they were new study ones from Home Depot.
And the nature of the damage confirms the savagery of the handling. Yes, he was shipping items like these (my mother had eight shelves in kitchen windows with glassware):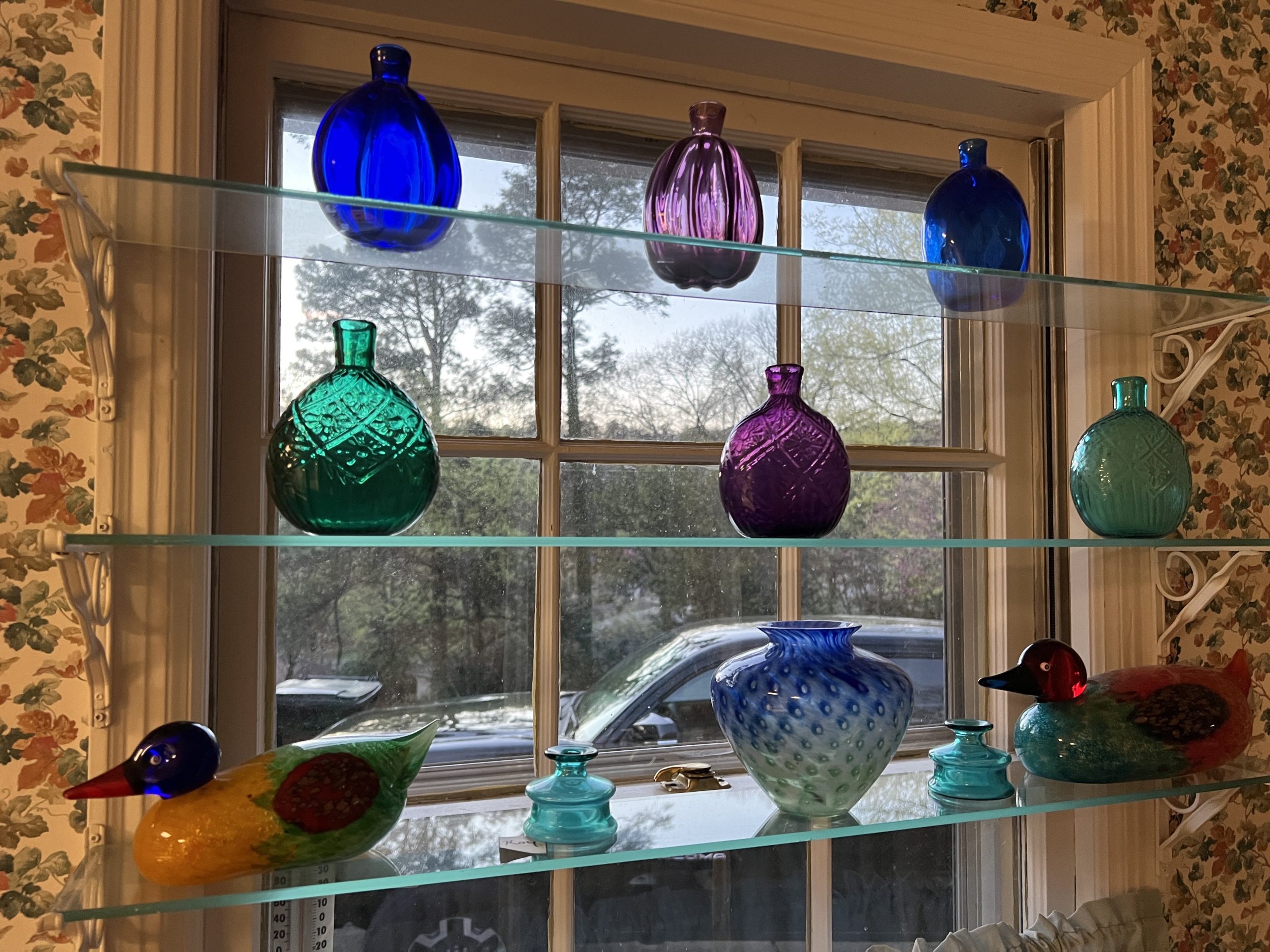 But UPS broke not only a lot of glass: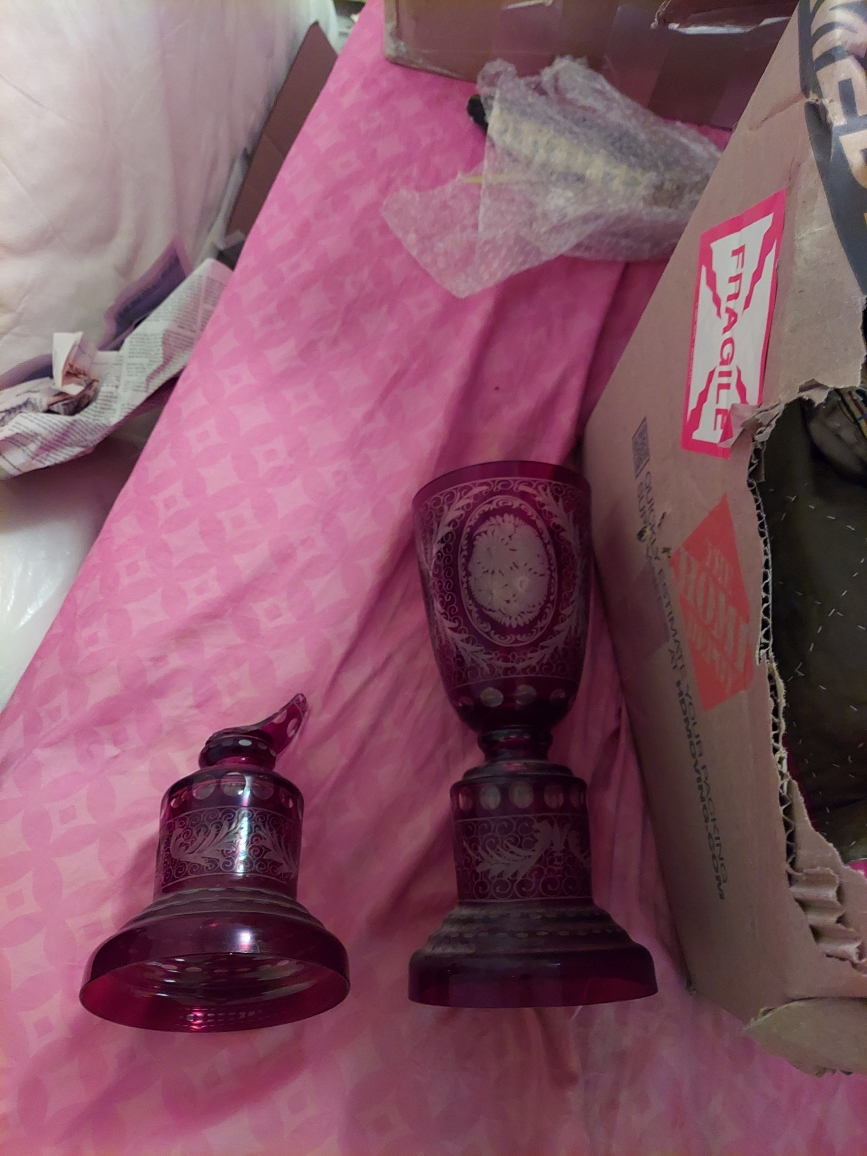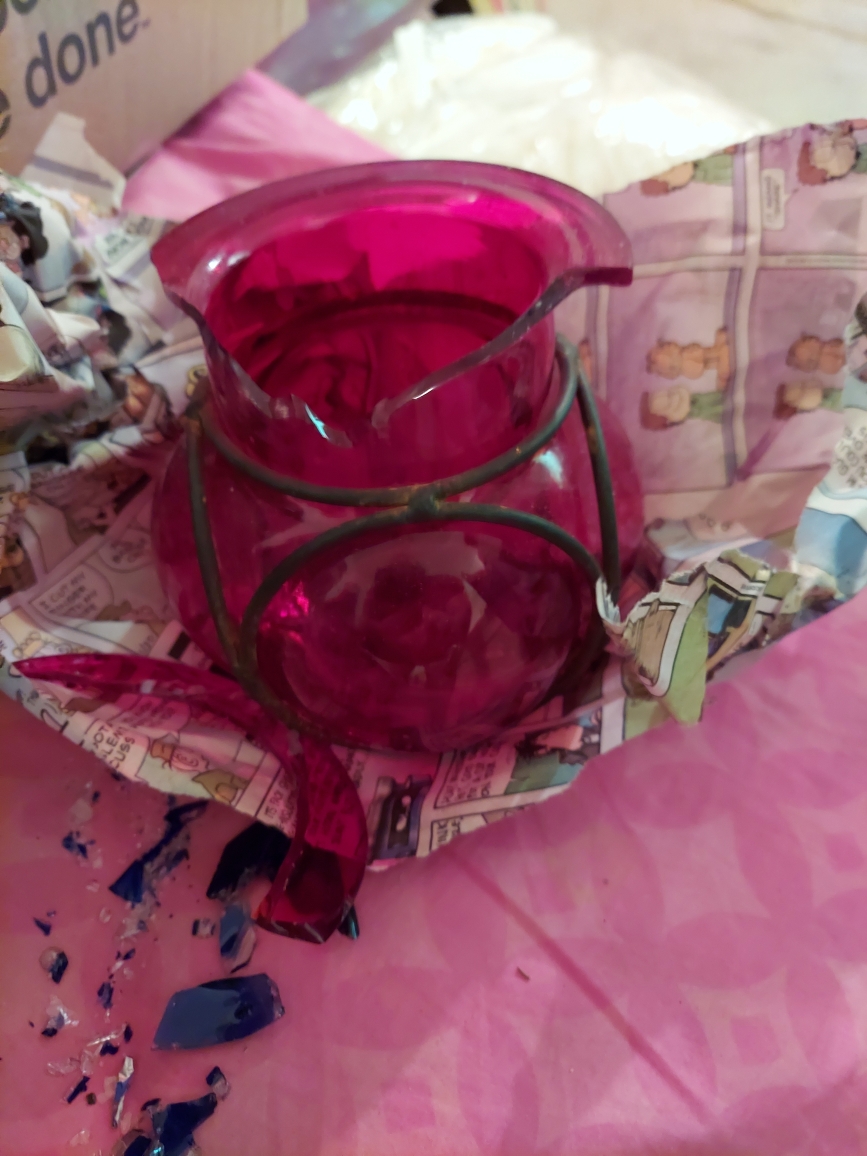 But even wooden duck decoys: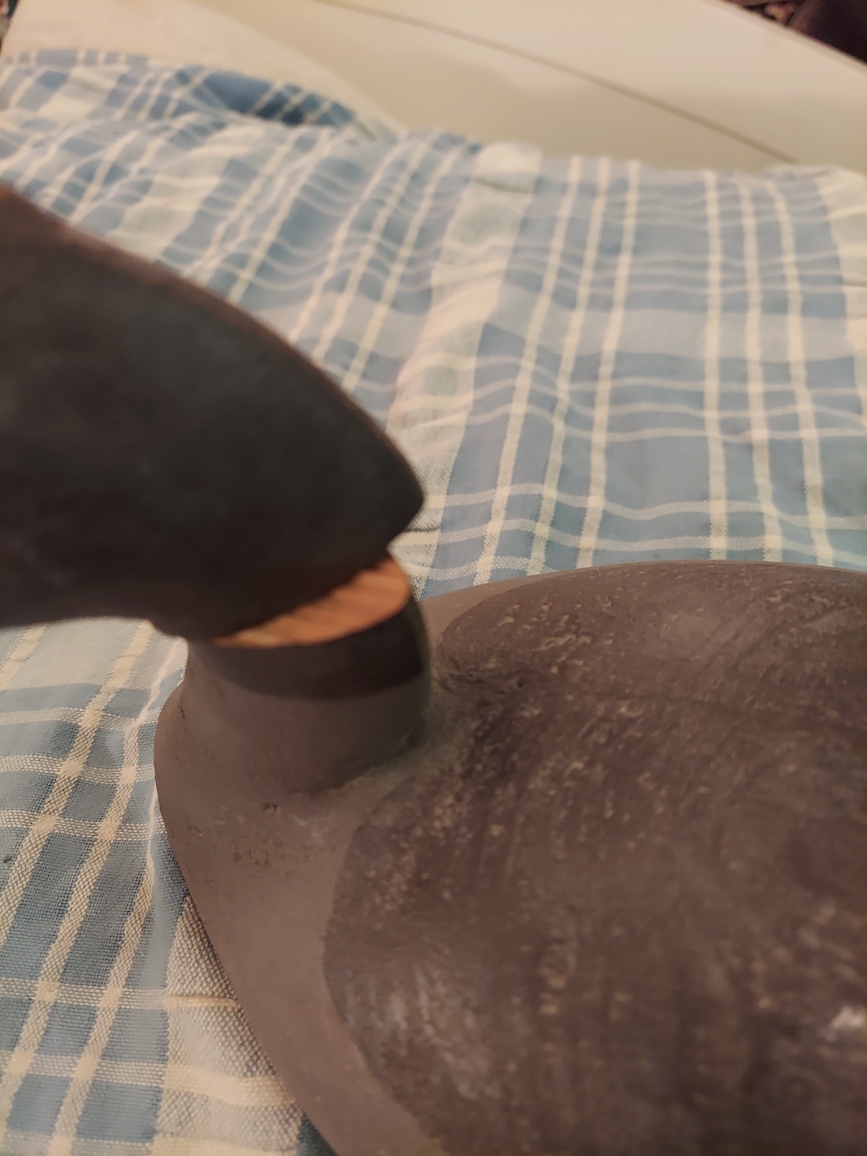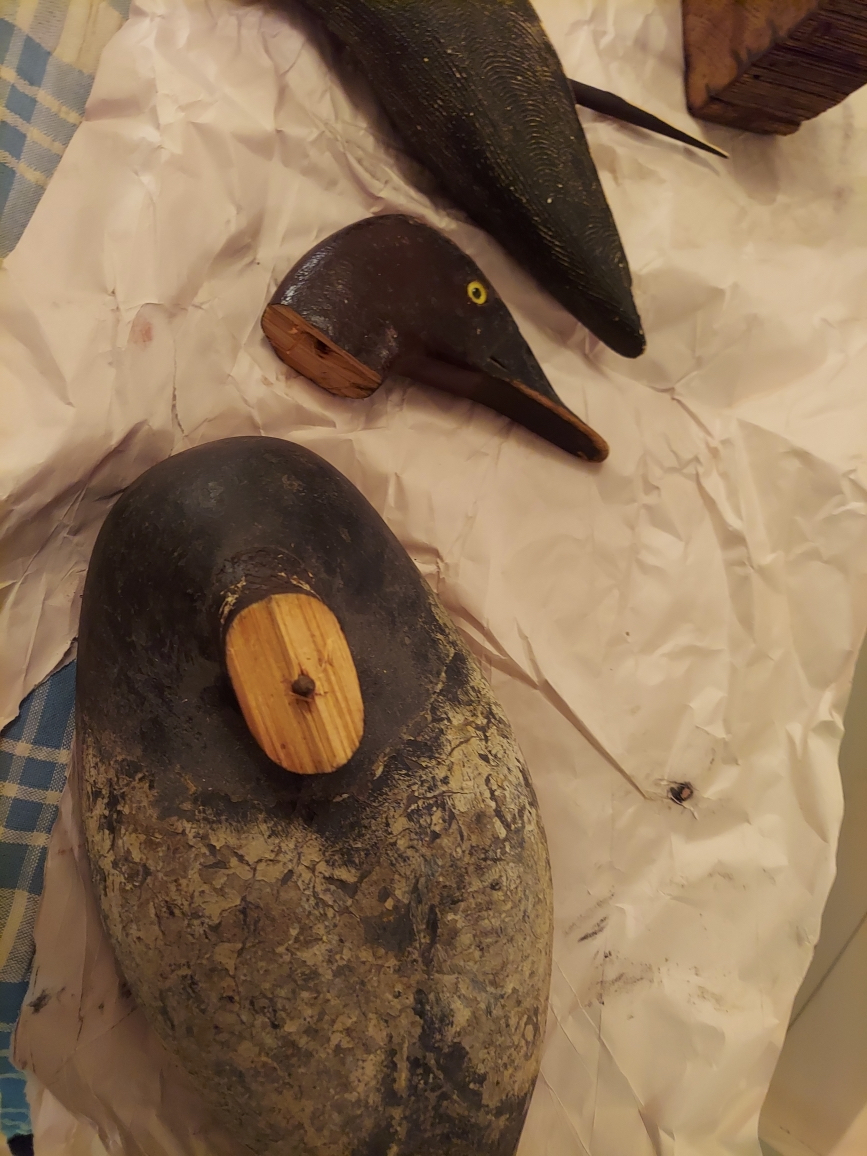 From my brother:
Here are some pics of the box. There is very considerable damage to its contents, including the wooden shorebird, several of the decoys (heads cracked or severed), one of the ruby decanters (destroyed), and a number of the smaller glass items.

I'm going to put damages at no less than $1500.

I think that, for the severely damaged box, the local UPS office should have reached out to me before delivery and informed me of its condition. I could arrange with a supervisor to come to the office in the distribution center, and then we could go through the contents together. This is how I believe it should have been handled.
A friend confirmed that using UPS is a hazard to one's finances:
I have an $1100 kitchen sink. It was supposed to be a $700 kitchen sink, but UPS kept dropping them on their edges, making them unusable, so we had to find another supplier who would not use UPS to ship to get a pristine sink.
Now of course one could regard this as class warfare: UPS drivers being forced to meet impossible driving schedules, and exacting their revenge by tossing boxes around. The originally $700 sink was going to a moderately affluent pocket (condos on/near a golf course) in a not well off area of the Midwest, so that could be a candidate for sending a message. But clearly hand-packed box, to the rustbelt town of Escanaba, Michigan? And my brother is not in the tiny fancy 'hood.
As for the TSA disaster, I had flown a friend business class from California using American Airline miles to help empty the house and stage. She's an eBay seller and so very good at searching to find comparables and determining what might be sold versus is only a donation candidate.
She initially did not understand my Mission speakers until she looked them up. They are still very very valuable (despite Bose saying otherwise, you can't get a serious bass sound on a small box) but seemed to big to ship internationally (given I would also have to buy the rest of a sound system that would work on 220-240 volts).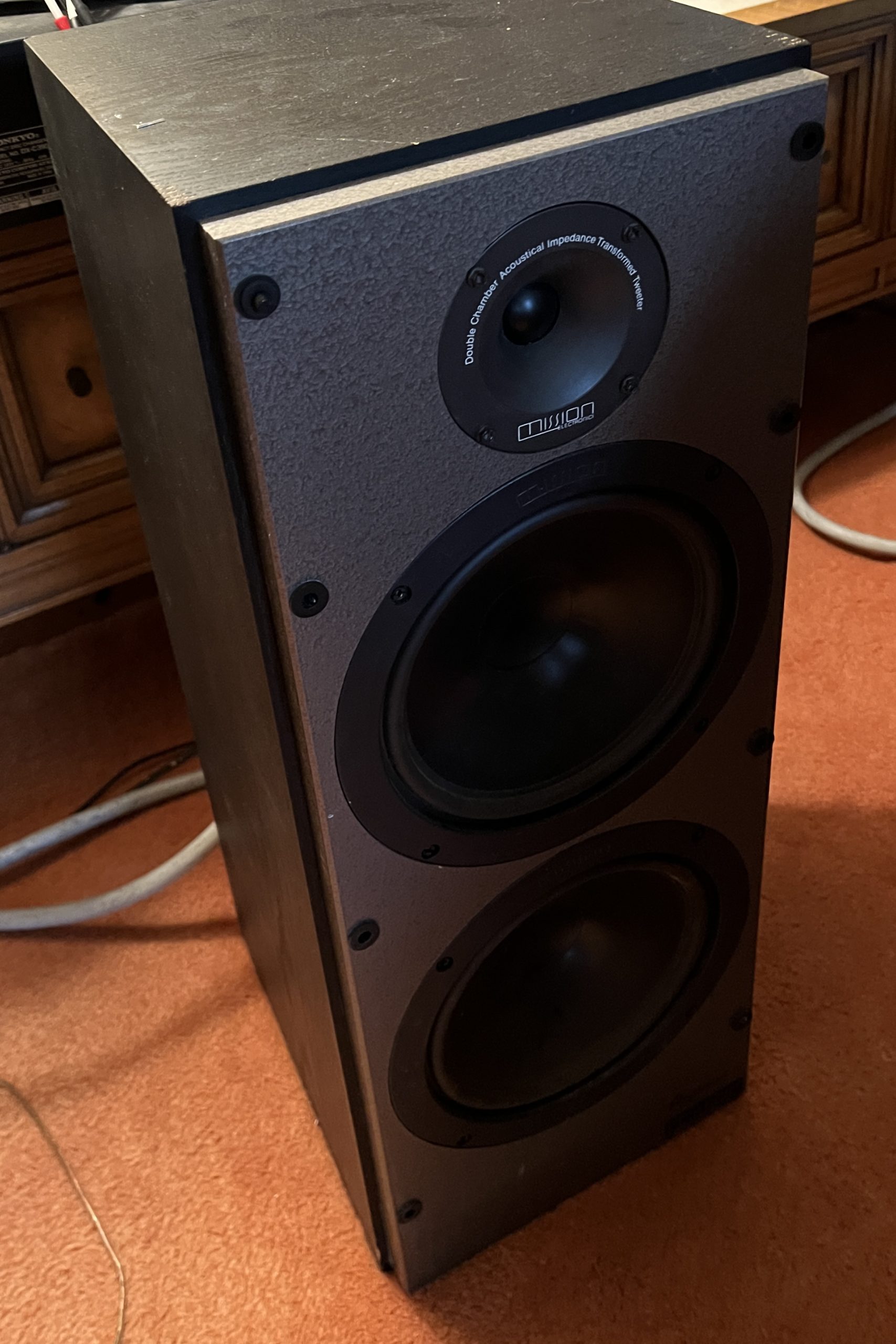 We tried the various local listing services, but no one wanted to pay even a pretty modest price. Since she was flying front of the bus, she decided to meet the price and take them home on the plane. She knows how to pack and put all sorts of extra cardboard over them, even more so the front, and made sure there were no spaces anywhere inside.
This is what happened: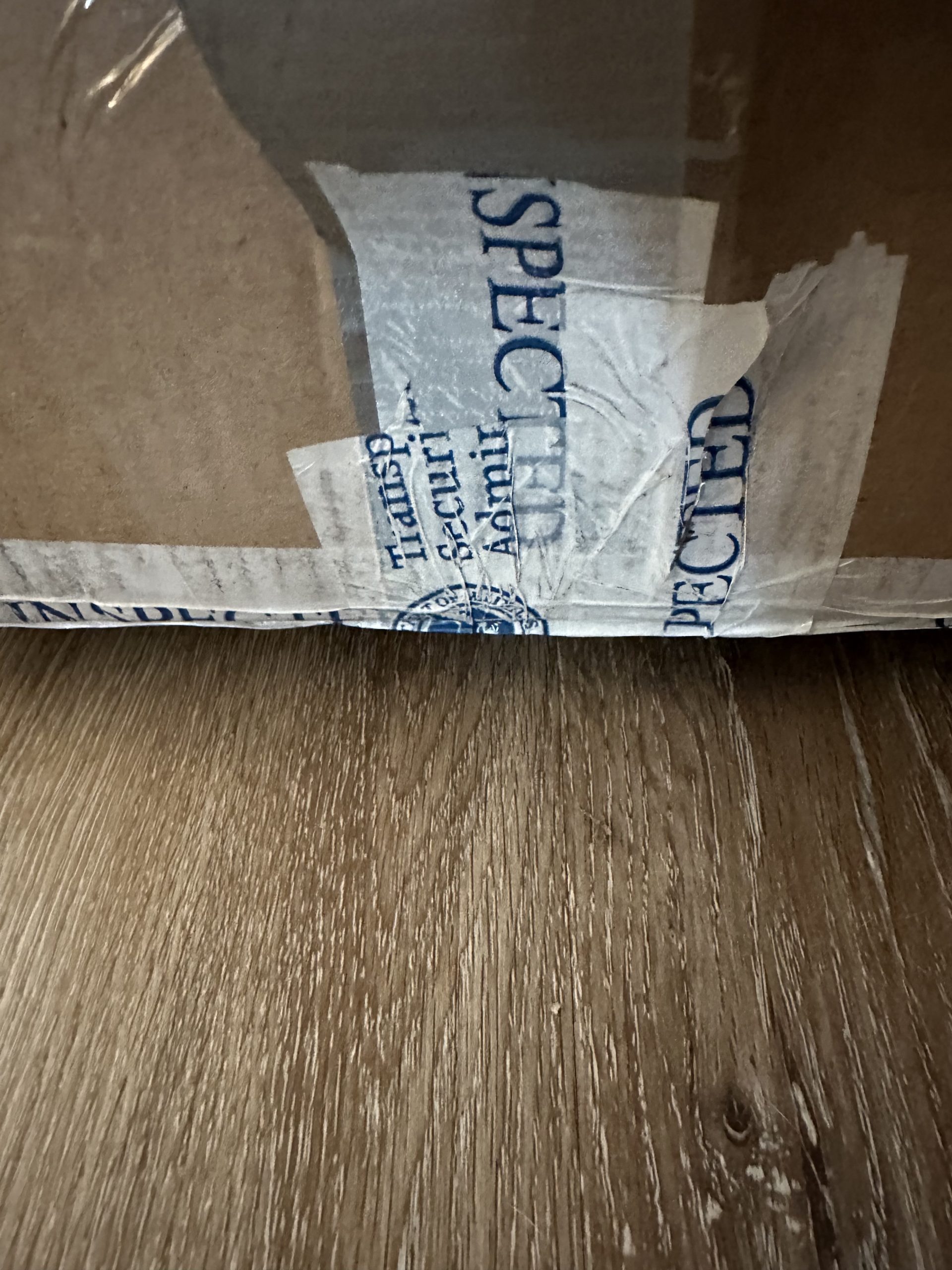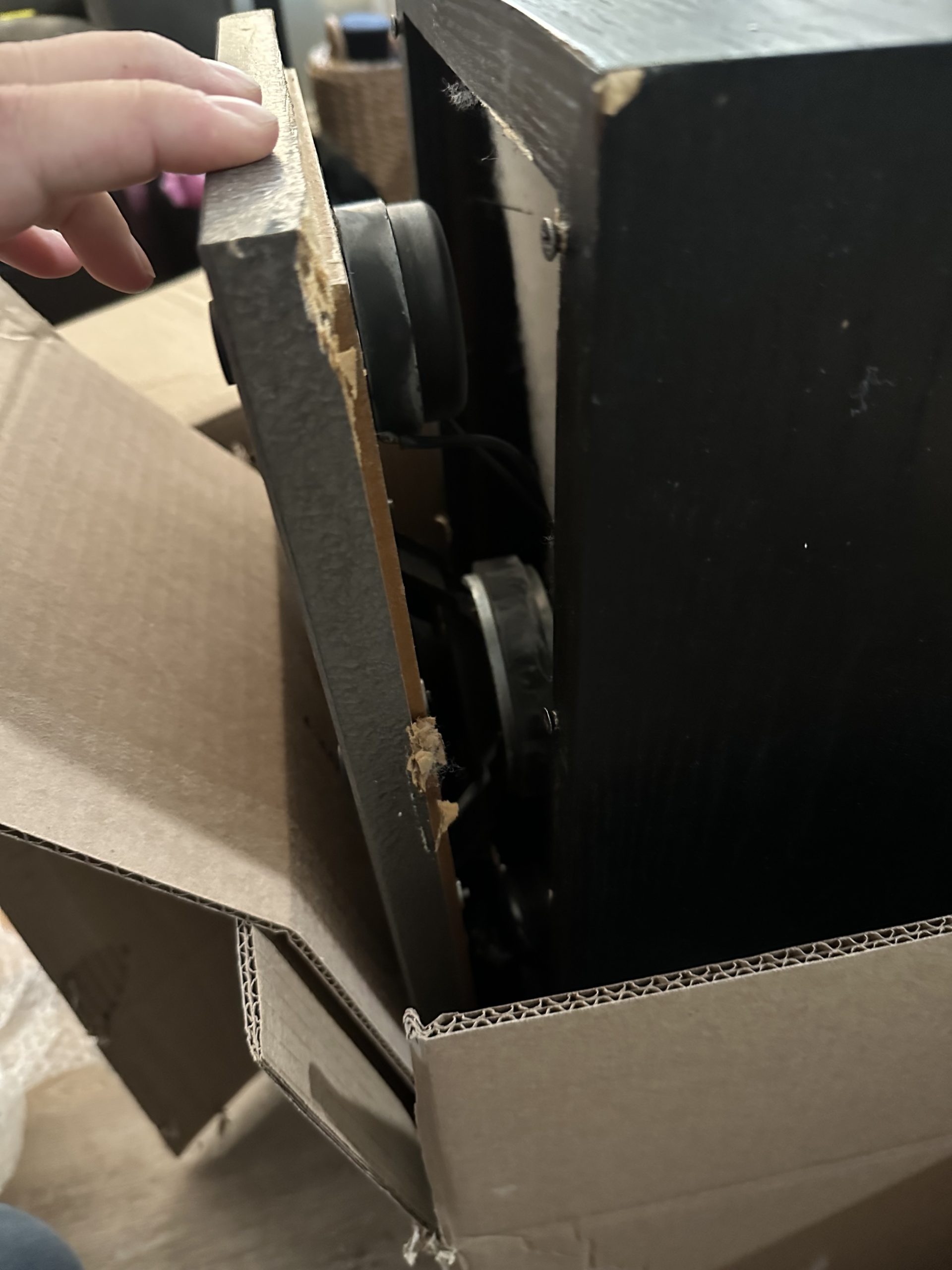 This can't be the first boom box the TSA has ever seen. Why did they need to rip the front off a speaker, ruining it, rather than X-raying it or unscrewing the eight screws?
At best, if the TSA did not tear off the face, then they repacked it poorly and it was damaged in shipping.
On top of that, if they actually did suspect contraband and felt the need to look inside, why did they stop after they destroyed the first speaker? My friend took that as an admission of guilt: "Oh, we really messed up."
She is putting in a claim for $1200. But the TSA does not make that easy. They provide a fax number, which has been non-stop busy every time she tried (often) over 48 hours, so she is having to mail it in.
To add insult to injury, she paid extra to check a third bag, which contained a full face respirator and the long Monster cables that went with the speakers. Despite checking the bag 1.5 hours before the flight in an itty bitty airport and her bag supposedly boarding early due to her front-of-the-bus status, it didn't make the plane in Birmingham. Did the officialdom seriously think an industrial respirator in the hold was somehow a threat?
I'm probably more upset than either of them, since I find breaking things to be distressing, and even more so here, since I have been making a concerted effort for things of actual or sentimental value to find good homes. And it was a big task to deal with my brothers' changing decisions as to what they wanted (including as they negotiated with each other), segregating their stuff, and then having to find it and separate it again after our disastrously bad painter moved things around without asking me.
Have any of your or people you know been victims of shipping savagery? Regardless, are now warned. Pack VERY VERY carefully.
_____
1 Yes, I bought one during peak Covid when I was having to fly to and from New York to deal with my degenerating hips; I should have returned it when I ascertained I could not wear glasses underneath. It out Darth Vadered the half-face one I do wear on plane when the C02 reading go over 1000.