Frogs in Puerto Rico croak at a higher pitch due to global heating Guardian (resilc)
Fans pass out, throw up amid Taylor Swift's Nashville concert delay PageSix (resilc)
UFO Hunters Built an Open-Source AI System To Scan the Skies Vice
Cory Doctorow Explains Why Big Tech Is Making the Internet Terrible Jacobin (Kevin W)
First UK baby with DNA from three people born after new IVF procedure Guardian (Kevin W)
Major Psychologists' Group Warns of Social Media's Potential Harm To Kids NPR. A little late now….
The Italian Job: Lucretius in the Renaissance Antigone (Anthony L)
From the Cynics' self-sufficiency to an ecology of wanking aeon (Chuck L)
#COVID-19
Dr. Sanjay Gupta: The Covid-19 emergency is ending. It's time for the patient to leave the hospital CNN (ma)

The west's handling of the pandemic beat its own expectations Financial Times (KLG)
Climate/Environment
Smoke From Alberta Wildfires Spreads Across Wider Canada & US Skies Sputnik (Kevin W)

Why large parts of Mongolia are affected by desertification Bangkok Post (furzy)

'Mind-boggling' methane emissions from Turkmenistan revealed Guardian
China?
Taiwan Will Defend TSMC From US Bombing in the Event of a China War Tom's Hardware

UK's Liz Truss heads to Taiwan after string of hawkish China speeches Politico (Kevin W)

China, Canada expel each other's diplomats Asia Times (Kevin W)
Turkey at a Crossroads: Erdoğan Faces a Real Risk of Losing Election Der Spiegel (resilc)
New Not-So-Cold War
Victory Parade on Red Square President of Russia. A short and pointed speech.

"Those Who Do Not Learn History Are Doomed to Repeat It" Larry Johnson

8 years ago, US
mainstream media published articles like this — how the USSR ("Russians") destroyed 75% of Nazi military in WW2.

Of course, now the US arms Nazis to fight Russia, so the good deeds of Russians must be sent into Orwellian memory hole.

— S.L. Kanthan (@Kanthan2030) May 9, 2023

🇸🇾🇹🇷🇷🇺🇮🇷 A meeting of the foreign ministers of Turkey, Russia, Iran, and Syria on Syria has started in Moscow. Lavrov noted that the launch of the process of normalization of Turkish-Syrian relations has a positive impact on the situation in the region and Middle East as a whole. pic.twitter.com/HIgmrSO9rH

— 🅰pocalypsis 🅰pocalypseos 🇷🇺 🇨🇳 🅉 (@apocalypseos) May 10, 2023
Syraqistan
Troubled Pakistan Arrests Former PM Imran Khan Moon of Alabama

Pakistan grappled with the aftermath of violent protests that erupted across the country following the arrest of former prime minister Imran Khan https://t.co/ezHxSDSJRE pic.twitter.com/AoiaRNR23z

— Reuters (@Reuters) May 10, 2023
Imperial Collapse Watch
On this day 166 years ago, Indians rebelled against British rule in 1857: Causes, failure and outcome https://t.co/wdGwyDPXqq

— The Times Of India (@timesofindia) May 10, 2023

Fourth Industrial Revolution slow to start in America Asia Times (Kevin W)

Exorbitant, not much longer Wolfgang Munchau. Tom F, no fan of US hegemony, nots: "But I draw the opposite point: Look how hard and long the way is."

Getting the defense budget right: A (real) grand total, over $1.4 trillion Responsible Statescraft (Kevin W)

Youth Delegation to Cuba Detained on Return to US Consortium News (Chuck L). From last week. Not the look of a confident country.
Trump
Trump's 2024 bid faces fresh uncertainty after E. Jean Carroll verdict The Hill

The political fallout from Trump's sexual abuse verdict BBC

Trump's Truth Social Posts Cost Him $3 Million in E Jean Carroll Trial Gizmodo
Biden
Rerunning Biden's Blunderland CounterPunch. Resilc: "A brain dead Reagan, mixed with a Feinstein/Ginsberg ego and inability to step aside."
GOP Clown Car
Our No Longer Free Press
We're back. pic.twitter.com/sG5t9gr60O

— Tucker Carlson (@TuckerCarlson) May 9, 2023

Elon Musk reveals Tucker Carlson has NOT signed a deal with Twitter as he welcomes his new show to the platform… while ex-Fox News host accuses Rupert Murdoch of 'breaking promises' and the media giant of fraud and breach of contract Daily Mail

Scoop: Tucker Carlson accuses Fox of fraud, contract breach Axios (Li)
AI
Saving Lives and Making a Killing New York Review of Books. KLG: "Paywalled but key quote from the book that illustrates the evil that kills:
For financial investors, the beauty of the drug…was that even though the drug worked, it didn't work too well. Ibrutinib was not a magic bullet cure. The cancer was never fully cleared from the blood and rarely went away completely…. Patients would need to take a pill once a day, every day, for a long time—years….

The analysts [at banks and hedge funds] took the relatively large number of CLL patients and multiplied it by the sky-high price that similar cancer drugs commanded in the market. Then they tried to estimate how long those patients would continue taking the drug. The analysts figured the drug could generate billions of dollars.
Debt Ceiling
Biden says he's considering 14th Amendment as debt ceiling option The Hill
The Bezzle
SBF Asks Court To Dismiss Most Criminal Charges Against Him Axios. Too funny.

The housing slump is expanding quickly with home price declines the most widespread in 11 years Business Insider. But….69% of markets showing YoY increases.
Guillotine Watch
Guillotine earrings, commemorating the execution of Louis XVI, circa 1793.

Note the king's heads, dangling upside-down from the bottoms of the earrings. pic.twitter.com/AufVK7UZAk

— Laocoon of Troy (@LaocoonofTroy) May 8, 2023
Class Warfare
Corporate Giants Buy Up Primary Care Practices at Rapid Pace New York Times
Antidote du jour: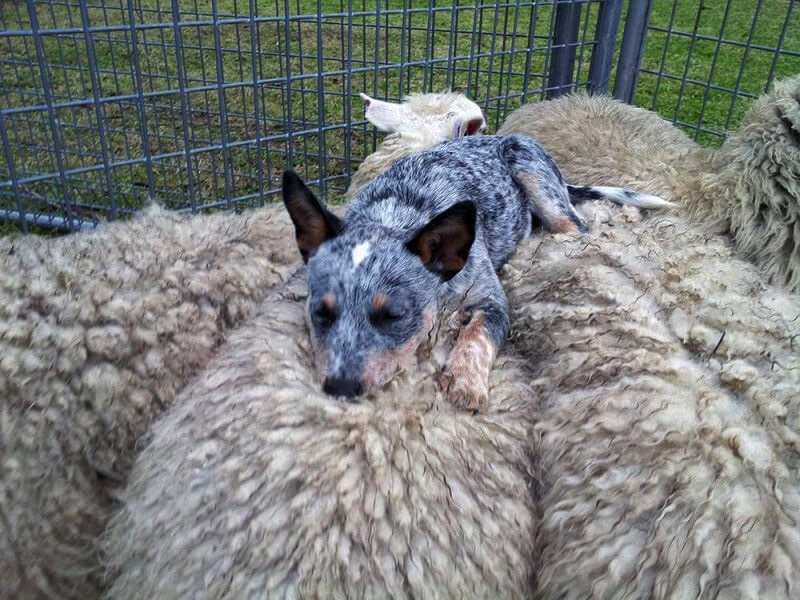 See yesterday's Links and Antidote du Jour here.