Cat Dies Defending Family from One of Australia's Most Venomous Snakes Interesting Engineering (Chuck L).
'We don't need a baby, we have a cat': Hong Kong women say no to kids as experts ponder baby shortage Channel News Asia
Platypus returns to Australian national park for first time in half a century NBC
Researchers Identify Possible Antidote for World's Deadliest Mushroom Field and Stream
Climate
On the frozen edges of Hudson Bay, something remarkable just happened.

A weather station smashed its monthly heat record by nearly 7°C. Even in a warming world, this magnitude of record-break is enormous.

A short THREAD… pic.twitter.com/EBQGmyBJWQ

— Scott Duncan (@ScottDuncanWX) May 14, 2023
Water
#COVID19
China?
South China Sea: Asean, Beijing agree on next step for delayed code of conduct to regulate behaviour in disputed waterway South China Morning Post
India
Even Selfishly, Indians Should Not Be Hoping for Chaos and Collapse in Pakistan The Wire
European Disunion
Europe should be careful what it wishes for with Turkey Politico
New Not-So-Cold War
* * *

* * *
Biden Administration
Biden's 11th hour Quad snub a disappointment, a mess and a gift to Beijing Sydney Morning Herald

US EPA tightens rules to clean up toxic coal ash at power plants Reuters

Every administration since the '80s has mishandled classified documents, says the National Archives NBC
Spook Country
2024
The USA's Soviet-Style President Patrick Lawrence, Consortium News
Democrats en Deshabille
A Brief, Concerning Conversation With Dianne Feinstein Salon
Digital Watch
Goldman Sachs says A.I. could push S&P 500 profits up by 30% in the next decade CNBC

Help! My Political Beliefs Were Altered by a Chatbot! WSJ

Irish Times apologises and takes down 'hoax' AI-generated article Sky News
L'Affaire Joffrey Epsteins
Jeffrey Epstein Moved $270,000 for Noam Chomsky and Paid $150,000 to Leon Botstein WSJ
B-a-a-a-a-d Banks
UBS Warns Rushed Credit Suisse Rescue Could Be 'Considerably More Difficult And Risky' Than Expected Forbes
Police State Watch
Cops say they're being poisoned by fentanyl. Experts say the risk is 'extremely low' NPR
Healthcare
Two cases of bird flu are detected in poultry workers in England BMJ Only 2 4 8….

CDC warns of an mpox rebound outbreak this summer LA Times

Outbreak Updates for International Cruise Ships CDC. Handy table:

Petrie dishes? "Tis a mystery!

Pearls from the Pangenome Eric Topol, Ground Truths
Zeitgeist Watch
We're All Bored of Culture Tablet (MB).
Realignment and Legitimacy
The fraught fight to stop the trans healthcare bans Axios. Headline: "trans healthcare." Text: "gender-affirming health care for transgender minors." Not quite the same.

Parents file a police report after teacher offers LGBTQ-themed book to her middle schoolers NBC and Does a Tampa School Library Book Teach About Gay Sex? Snopes
Imperial Collapse Watch
A conversation with Henry Kissinger (transcript) The Economist. Well worth a read. Final paragraph:

[Immanuel Kant] said peace would either occur through human understanding or some disaster. He thought that it would occur through reason, but he could not guarantee it. That is more or less what I think. It is the duty of the leaders that now exist. It is an unprecedented challenge and great opportunity. We are at the beginning of the challenge but are not living up to it right now. But I've seen leaders in my lifetime, and it is possible even in the United States.

"Even in the United States."

The Rules Based Order VoteNo2BigDough Newsletter (Chuck L). Final sentence; "The purview of the Rules Based Order has peaked and it is now receding. How fast, to what extent, and with what collateral consequences remain to be seen. We are indeed living in interesting times." Broad historical sweep, going back to FDR. Well worth a read.
Class Warfare
Dancers at Los Angeles bar to become only unionized strippers in US after 15-month battle AP

Boots Riley Cites Payday in Explaining Why He's Not Promoting His Show during the Writers' Strike Payday Report

Ian Angus – "The War Against the Commons: Dispossession and Resistance in the Making of Capitalism" MR Online
Self-checkout machines now ask for tips in latest squeeze on customers FOX
Antidote du jour (via):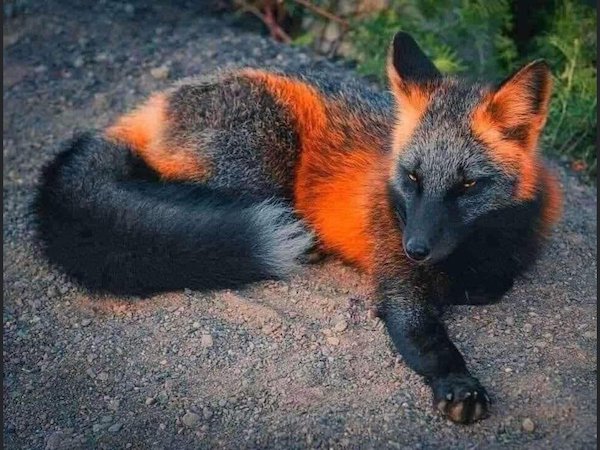 See yesterday's Links and Antidote du Jour here.