Evidence of 1-Billion-Year-Old 'Lost World' of Microbes Discovered beneath Australian Outback Scientific American
The idea of "holobionts" represents a paradigm shift in biology The Economist (Rev Kev). Fascinating. As is if the unit of analysis were not the plant, but the companion planting.
Climate
Rich nations say they're spending billions to fight climate change. Some money is going to strange places. Reuters

France's Global Warming Predicament Counterpunch

Anthropogenic climate change impacts exacerbate summer forest fires in California PNAS. From the Abstract: "Using the latest simulations for climate change attribution and detection studies and accounting for the uncertainties arising from the data-driven climate-fire model and climate models, we quantify the influence of anthropogenic climate change on recent changes in [summer forest burned area (BA)]. We show that nearly all of the observed increase in BA over the past half-century is attributable to anthropogenic climate change."

Evidence for Large Increases in Clear-Air Turbulence Over the Past Four Decades Geophysical Research Letters. "Turbulence is unpleasant to fly through in an aircraft. Strong turbulence can even injure air passengers and flight attendants. An invisible form called clear-air turbulence (CAT) is predicted to become more frequent because of climate change. Here we analyze modern atmospheric data based on four decades of observations (1979–2020) to investigate whether CAT has already started to increase…. We find clear evidence of large CAT increases in various places around the world at aircraft cruising altitudes since satellites began observing the atmosphere. For example, at a typical point over the North Atlantic, the upward trend is such that the strongest category of CAT was 55% more frequent in 2020 than 1979. Our study represents the best evidence yet that CAT has increased over the past four decades, consistent with the expected effects of climate change."
Water
How Arizona squeezes tribes for water High Country News

Ancient fish, modern problem: How the pallid sturgeon could be a warning for the Missouri River NPR
#COVID19
Estimates of Bivalent mRNA Vaccine Durability in Preventing COVID-19–Associated Hospitalization and Critical Illness Among Adults with and Without Immunocompromising Conditions — VISION Network, September 2022–April 2023 Morbidity and Mortality Weekly Report, CDC. From the Abstract: "Among adults aged ≥18 years without immunocompromising conditions, bivalent booster vaccine effectiveness (VE) against COVID-19–associated hospitalization declined from 62% at 7–59 days postvaccination to 24% at 120–179 days compared with VE among unvaccinated adults. Among immunocompromised adults, lower bivalent booster VE was observed. However, bivalent booster VE was sustained against critical COVID-19–associated outcomes, including intensive care unit admission or death." 120–179 days is pretty fast. But it's a good business model: The now "endemic" disease is the razor, and the vaccines are the blades. Say, how are those sterilizing vaccines coming?
China?
China to deploy deposit insurance to repay victims of rural banking fraud FT

Chinese miners try livestream sales to shift coal glut Channel News Asia

Stridulations New Left Review. On silk workers.
India
Another 33 Political Scientists Ask NCERT to Remove Their Names From Textbooks The Wire. These are the textbooks from which evolution and the periodic table were removed.
Iran's SEPAM to replace SWIFT in trade transactions: ACU chief (press release) Islamic Republic News Agency. ACU = Asian Clearing Union (the central banks of Bangladesh, Bhutan, India, Iran, Maldives, Myanmar, Nepal, Pakistan, and Sri Lanka). The sourcing on this is dreadful; the press release gives no link to where ACU chief Farhad Morsali said whatever he said. This seems to be the story:
Asian Clearing Union (ACU) Introduces Yuan, Ruble & Rupee for Electronic Transactions, Ditching Dollar and Swift Association.

In an interview with Iran's Jam Jam, ACU Secretary General Farhad Morsley pointed out that the ACU meeting in Tehran recently made 12 decisions as… pic.twitter.com/5uPjwoLiUF

— dana (@dana916) June 13, 2023
The switch to SEPAM is apparently temporary until the new "Iseomer" (spelling?) platform is ready. Meanwhile:
I like charts.

Not only is DXY up, but the dollar is being used even more for international payments than it has the last few years. https://t.co/HjoGH8dHuE pic.twitter.com/oiOplFe4Lr

— Matt Williams (@mattlikesintel) June 14, 2023
Syraqistan
US deploys fighter jets to Middle East after 'unsafe and unprofessional behavior' by Russian planes CNN. Keep it domestic, guys.

US welcomes decision by Canada, Netherlands to take Syria to ICJ over torture allegations Anadolu Agency. As if ***cough*** Abu Ghraib ***cough*** Gitmo ***cough*** we had standing.
Dear Old Blighty
Boris Johnson condemned for lying to parliament FT Bojo: "Dignity is a grossly overrated commodity and that I prefer to fight to the end."
New Not-So-Cold War
* * *

* * *
Fiscal policy in the rich world is mind-bogglingly reckless The Economist. The deck: "High inflation and low unemployment requires tighter budgets not looser ones." Also purging and bleeding.
Biden Administration
SEC proposal to re-define "exchange" draws broad industry concerns Axios

Biden Administration Tells Car Manufacturers to Ignore Right-to-Repair Law Gizmodo (Rev Kev).

Congress Is Still Heading Toward a Shutdown Despite the Budget Deal, Democrats Say Government Executive
Four Mistakes that Cost the Election for Alberta's NDP The Tyee
2024
What Investigators Found In Trump's Secret Documents The Onion

Trump Indictments Subvert the Legal and Political System Margaret Kimberly, Black Agenda Report

The Rape of Lady Justice Patrick Lawrence, Counterpunch

Trump rejected lawyers' efforts to avoid classified documents indictment WaPo. Hmm. I've always wondered about this exchange from Smith's indictment:

So "totally wins my case" how, exactly? I can find some aghastitude on Trump's quote (here, here, here) but not even speculation as to what Trump's theory of the case might be. Could be puffery, could be "winning the case before the American people." If there is a there here — not a given! — Trump doesn't seem to have told his lawyers about it (understandable, given the level of leaking and snitching that goes on).

* * *

What Does The FBI Have On Hunter and Joe Biden? Ryan Grim and Ken Klippenstein, The Intercept. "Dispassionate" analysis of the FD-1023.

Inside the GOP's Latest Desperate Attempt to Smear Joe Biden Michael Tomasky, The New Republic
Spook Country
US senators and spies spar over Section 702 warrantless surveillance The Register

Paranoid Posting The Baffler. Blobfluencers.
Gunz
Illinois man charged after shooting himself during a dream, police say NBC
Healthcare
Inside the Preventable Deaths That Happened Within a Prominent Transplant Center ProPublica
Sports Watch
The Denver Nuggets Were Built to Last The Ringer
Zeitgeist Watch
It's Time to Let the Noisy World Back In Wired
Guillotine Watch
Bounced paychecks, frozen 401(k)s — How this promising Fresno tech company 'disappeared overnight' LA Times

Ex-Harvard Medical School morgue manager accused of selling body parts Axios
Average American Wages Now Outpace Inflation: A Cause For Pausing Fed Rate Hikes? Benzinga
Class Warfare
Could You Decode a Message From Aliens? Smithsonian
Antidote du jour (via):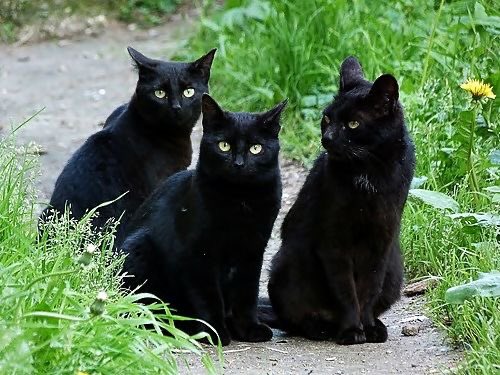 Bonus antidote:
LMAOOOO only in Turkey will bystanders break up a cat fight like this 🤣 pic.twitter.com/02M1EdWu00

— Ash (@theashrb) June 11, 2023
See yesterday's Links and Antidote du Jour here.